Sponsored by Lindblad Expeditions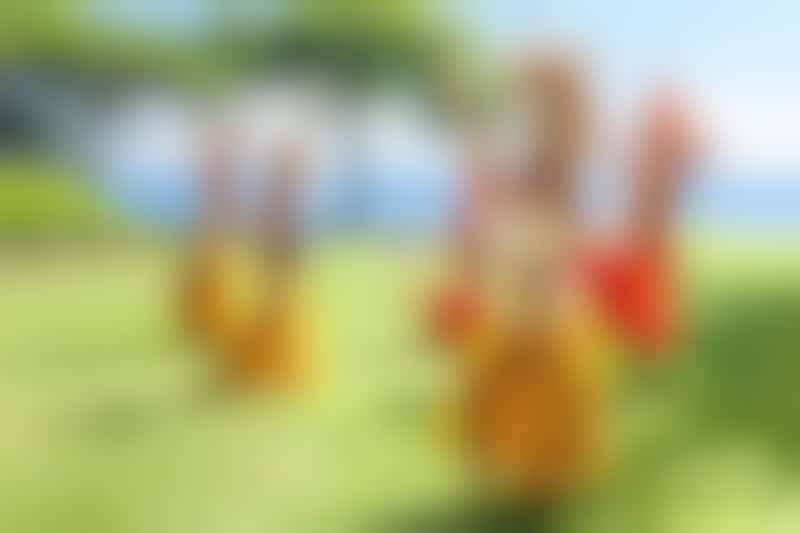 Vibrant French Polynesian dancers performing on a cultural shore excursion. (Photo: sarayuth3390/Shutterstock.com)
Expedition cruising challenges one of travel's biggest fallacies: that those who tour by ship can't possibly have an authentic experience. These itineraries, utilizing small vessels where the focus is more off-the-ship than on it, nip into ports that big ships cannot access and offer immersive explorations guided by experts, with numerous opportunities to engage with the region's flora, fauna and local residents.
"It's unfortunate that the word 'cruise' is even associated with expedition travel," says Ashton Palmer, owner of Seattle-based ExpeditionTrips, a travel agency that focuses only on expeditions. "This is more of a safari-at-sea. It's about having the experience of looking into the eye of a humpback whale within arm's reach or sipping Champagne while watching polar bears. The ship is a vehicle that allows you to access remote places with little to no infrastructure and really to feel like you're the first person there."
Considering your first -- or next -- expedition cruise? Here's where to go.
South Pacific & French Polynesia
Why go? Consisting of more than 100 islands in the South Pacific, French Polynesia will intoxicate you with its jungles and waterfalls, soaring mountain peaks and black-sand beaches, and postcard-perfect lagoons. You'll find tropical blooms -- gardenia, frangipani, hibiscus and heliconias -- that are as beautifully scented as they are pretty. And as uniquely stunning as the islands are above water, perhaps the real draw is the habitat below the surface. Its colorful coral, absolutely clear seas and marine life, from blacktip reef sharks to manta rays, makes it a perfect snorkeling and diving destination.
Staying real: Its vibrant culture marries Maohi traditions with French customs. You'll love traditional expressions of artistry, such as tattoos; music played on drums, conch shells and nasal flutes; and hand-dyed pareos. The culinary scene is superb, incorporating fresh Tahitian seafood and tropical fruits into French-influenced recipes.
Know this: The Society Islands, which consist of Tahiti, Moorea, Bora Bora and Huahine, among others, is the best known. Some trips include visits to the Tuamotu Islands, particularly Fakarava, part of a UNESCO Biosphere Reserve. Others go beyond to the Marquesas, known for Polynesian tikis and rare melon-headed whales, and to Easter Island, the Cook Islands and Fiji.
Alaska
Why go? So much of what makes Alaska magical is located along the coastline, and accessing it by expedition ship is the absolute best way to experience its marvelous natural wonders. There are ice floes and rainforests and up-close looks at wildlife like brown bears and humpback whales.
Staying real: Retrace the steps of John Muir through a hike alongside Ford's Terror, a set of tidal rapids. Board inflatable boats to explore LaConte Glacier, known for its terminal moraine -- a mass of rock and dirt. Bushwhack your way through Kelp Bay's Alaskan blueberry, huckleberry and Sitka alder to explore an old-growth forest. The Inian Islands are an ideal spot to spy wildlife like sea lions, humpback whales, bald eagles and jumping salmon. A few cruises even venture deep into the Haida Gwaii territory in Canada's British Columbia, where a visit to the Haida Heritage Site showcases totem carvings that depict the spiritual beliefs and artistic interpretation of nature of the indigenous people.
Know this: Expedition ships focus on an active experience in the wild. In Alaska, dive into the "polar plunge" and swim in the sea. Stay a bit dryer paddling into coves and bays via kayak. Hike in a rainforest alongside the roaring white water of Sitka's Cascade Creek and zip around glaciers in inflatables.
Authentic Artic House (Photo: Lindblad Expeditions)
Arctic
Why go? The vast Arctic, which encompasses Norway's Svalbard archipelago, Iceland, Greenland, Nordic isles such as the Shetlands and Orkneys, and Canada's "true north," is so remote that it's -- at least for now -- eluded even Google's mighty cartographers. It's a prime place to see polar bears in their natural habitat. Other highlights here include rich wildlife, from puffins to reindeer, and geological wonders like hot springs, fjords, glaciers, bird cliffs and tundras.
Staying real: Go deep into the sea via remotely operated vehicles. Experience underexplored coves and fjords previously off-limits and covered with ice. Dive in: Take your first polar plunge! Delve into traditional and contemporary history of Viking communities and meet members of Inuit tribes.
Know this: The midnight sun will indoctrinate you into 24 hours (or thereabouts) of daylight on this itinerary, which takes place in the heart of summer. Bone up on your kayaking skills; some of the best discoveries occur as you paddle among icebergs, right up close to fjords and cliffs, and in and around tiny off-the-coast waterways.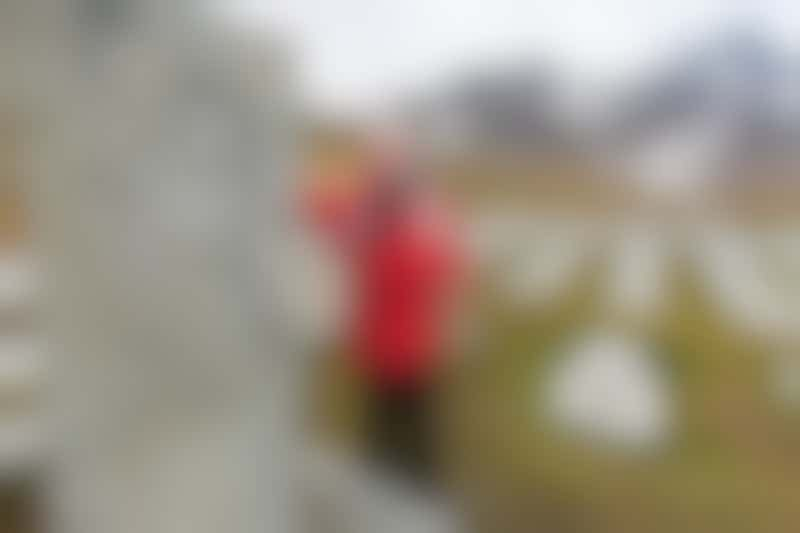 Shackleton First Cross Antarctica (photo:Linblad Expeditions)
Antarctica
Why go?: The last untouched continent and the remotest place on earth, expedition cruising is the best way to see Antarctica. The terrain is mostly ice and no two icebergs are alike, either in gradations of color or size and shape. An outstanding destination for lovers of wildlife, species you may well run into include penguins, of which Antarctica is famous, and also seals, humpback whales and killer whales. Bird lovers can spot species ranging from the albatross to terns.
Staying real: Learn about the history of the exploration of Antarctica, including tales of the legendary race between Robert Scott and Roald Amundsen to reach the South Pole and Ernest Shackleton's 1914 attempt to be the first to actually cross Antarctica by land. In somewhat more recent history you can visit Port Lockroy, the British Station built during World War II to spy on enemy activity; its interiors have been preserved as they were in the 1960s. Being able to support the claim of swimming in Antarctic waters is a powerful one. Perhaps the least chilly spot is by Deception Island's volcano, where a bit of geothermal activity ever-so-slightly warms the waters.
Know this: The season runs during the Southern Hemisphere's summer months of November to February. Pack seasickness remedies as expedition cruises depart from South American ports like Argentina's Ushuaia, and have to make the oft-treacherous journey across the Drake Passage to get to Antarctica.
Galapagos
Why go? A volcanic archipelago, the Galapagos consist of 20 islands in an already way-off-the-grid part of the Pacific Ocean. This province of Equador was captured first, and best, by Charles Darwin. In his "Theory of Evolution," he shared his discovery that the only way wildlife can survive is by adapting to its environment. What you'll see? Volcanic rock, caves, blue-footed boobies, penguins who live in close proximity to flamingos, frigate birds, marine iguanas, massive tortoises, Sally Lightfoot crabs, lava lizards and sea lions. The crystal-clear waters, full of marine life, are ideal for snorkel and scuba.
Staying real: To keep the Galapagos pristine, Ecuador's government has placed numerous restrictions on tourism to the islands. Ninety-seven percent of the land is national park. Visits are limited to daytime hours; at night, ships move from island to island. Because the Galapagos is so remote from the rest of the world -- located about 600 miles off the coast of Ecuador -- animals are not afraid of predators and are friendly, or at least nonplussed, about the presence of picture-snapping tourists.
Know this: The Galapagos is a rare year-round exotic expedition destination though January to March is the rainy season. This is an active-oriented expedition in which opportunities to experience wildlife vary from paddleboarding to hikes over lava floes; pack smartly with comfortable and sturdy shoes.
---
In her travels, Carolyn Spencer Brown, Cruise Critic's editor in chief, has embarked on cruise  expeditions to the Peruvian Amazon, French Polynesia, around-Indonesia and in Northern Europe. Antarctica is currently on the top spot of her ever-expanding travel bucket list.