What Will the Ship Look Like Under Disney Cruise Line's Leadership?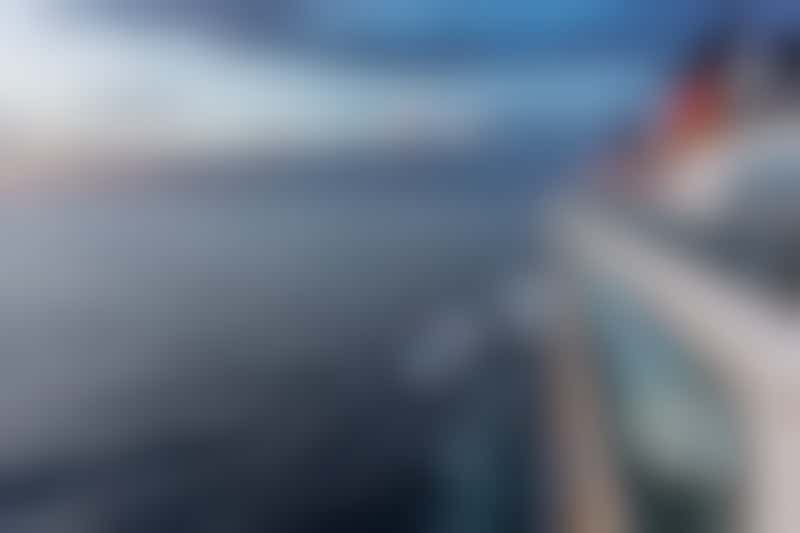 What exactly will the new ship look like for Disney given its current state of construction? Physically, it will remain the same size, but its planned capacities will be altered. The new expectation is for approximately 6,000 passengers and around 2,300 crew or cast members in Disney-speak.
However, this ship will be in a class of its own, being not directly related to any existing Disney vessel in the fleet -- Disney Dream, Disney Fantasy, Disney Magic, Disney Wonder, and the new Disney Wish included.
A released exterior rendering of the Dream-turned-Disney ship does display some architectural changes from Global Dream. The most obvious change is the removal of the ship's current hull art in favor of the line's traditional black or dark gray -- actually "Monica Blue," named after a cast member's clothing that inspired the hue -- delineated in red and yellow and finished off in white at and above the boat deck.
Meanwhile, a more rounded forecastle crowning the navigation bridge is present, boxier balcony elements have been softened a bit with swoosh outlines and several rectangular windows have been swapped with classic round portholes. Not to mention, the ship's initial pair of smokestacks have been repeated from just two to a whopping six. Altogether, the red funnels and overall livery will maintain Disney's signature Mickey-inspired color palette.