Day 4: Linz, Salzburg and Cesky Krumlov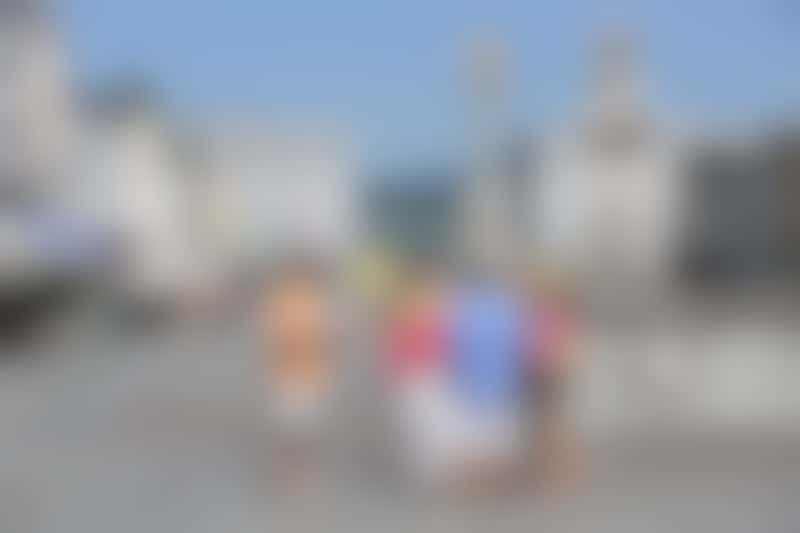 There's a lot to like about Linz. This Austrian city of 200,000 is best known, at least lately, for its art scene; it was Europe's designated Capital of Culture in 2009. More recently, UNESCO awarded Linz the City of Media Arts designation. It, too, has the requisite castles and baroque churches. And Linz is steeped in ancient history, some savory, some less so. Such disparate creations as Mozart's Linz symphony and the linzer torte originated here. On the other hand, during World War II, Adolf Hitler was such a fan of the Austrian city that he planned to designate it an industrial and culture hub for the "thousand-year Reich."
But here's the thing about Linz: Its relative proximity to the major bucket list destinations of Salzburg, to which every fan of the "Sound of Music" must make a pilgrimage, and the medieval fantasy-land of the Czech Republic's Chesky Krumlov, makes it hard to compete.
On our sailing, the variety of choices -- for passengers who wanted to cram as much into the day as possible -- was impressive. There was a full-day trip to Salzburg, a morning cycling and/or walking tour around Linz, and afternoon ventures to either Salzburg or the Czech Republic's Chesky Krumlov. Oh, and I forgot about the scenic excursion to the Austrian Lake District.
Choices!
Cesky Krumlov, dubbed by many as a "mini-Prague" because of its resemblance to that great Czech city, won out, in our case.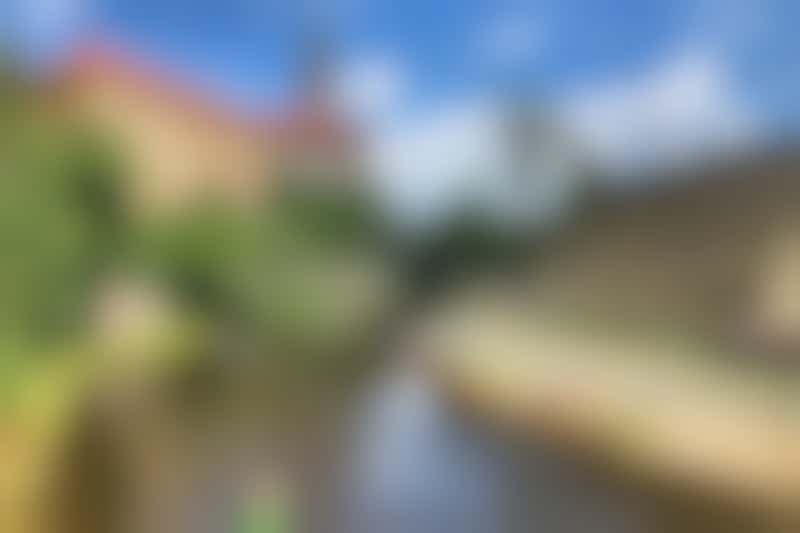 If you're going to Cesky Krumlov, the ship's cruise manager told us, "I'll give you two pieces of advice. One, drink beer. Two, climb the tower." Done. And done. But I'm getting ahead of myself. The drive, about 90 minutes, was an essentially lovely part of the journey. We crossed over the mountains east of Linz and into the Czech Republic amid pastoral rolling farmland, sculptural granite formations and jagged mountains. There were resort towns centered around man-made lakes, with revelers on our summer visit in full throng.
And there was lots of talk about beer. Did you know that the secret to the Czech Republic's global reputation for beer is the granite in the water that softens it? And there's this: Czechs drink some 147 liters of beer per year, the highest per capita consumption in the world for 23 consecutive years.
Among the many things I loved about our visit to Cesky Krumlov, which is more Disney-like than Disney itself, is that our guide provided us with a good foundation -- and let those of us who were so inclined to go off and wander. Its perfectly preserved Gothic-, Renaissance- and baroque-era buildings, cobbled streets that wind and curve (wear comfortable shoes) and the vast expanse of Instagram-worthy red rooftops are among its enticements. The 13th-century castle is pretty atmospheric, too, and you can tour aspects of it for an additional fee.
Castle tours are popular for history buffs. Otherwise, the rest of us wandered around and checked out the Egon Schiele Art Centrum. Schiele, an Expressionist painter in the manner of Gustav Klimt, is perhaps Cesky Krumlov's most famous artist; though he hailed from Vienna, his mother was Czech. We wandered past touristy tchotchke shops and debated whether to get in long, long lines to buy a fresh-off-the-spit sugary trdelnik pastry.
The highlight, though, was the chance to see the medieval city from above. If you're feeling active, don't miss a chance to climb the castle's bell tower. The challenge of climbing 164 steps, some of which are less steps than ladder rungs, seems a bit daunting at first, and just about everyone emerging at the climb from the top is puffing madly, but boy, the vista is the reward.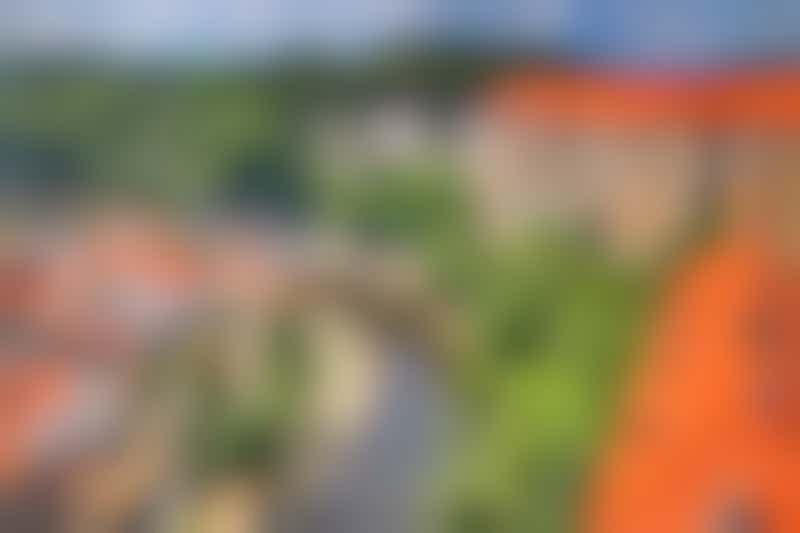 See that river way down below? It's the Vltava, and one big draw for tourists who come to visit Cesky Krumlov is that it wraps itself around the walled city like a belt -- and it's the best lazy river ride ever! Hire a boat and just bounce around the walls of the ancient city.
And one other note: If you venture off to Salzburg instead of the Czech Republic on this busy touring day, you'll learn two things according to what fellow travelers told me over dinner back onboard. Much of any shore trip to the city-that-the-Sound-of-Music-made-famous will focus on places, like the church that was the location for the wedding of the captain and Maria in nearby Mondsee. Local tour guides in Salzburg will offer movie-themed tours. But, there's more to Salzburg than "The Sound of Music." Particular pleasures include Residenz Square, the Mirabell Gardens, and Salzburg Cathedral, whose musical legacy includes the fact that Mozart was a choir organist there.
Tips and Highlights
Our cruise, which took place in mid-summer, attracted a surprising number of families, particularly multigenerational. The kids (and grandkids) loved making use of the bikes, playing board games in the library, hanging in the sun deck's pool and, mostly, touring madly. What a great family bonding experience.

We met a number of travelers who swore they weren't "cruise people" until they boarded a river ship. If you worry about seasickness, well, don't. The river is so calm, it's like the ship's a hoverboard gliding above the surface.

Onboard, the ambience was festive and social. AmaWaterways is mostly inclusive -- serving beer, wine and sodas at no charge during lunch and dinner, though you do otherwise pay for beverages. We loved its Sip & Sail program, in which cocktails, wine and beer are complimentary during each evening's "cocktail" hour. It was a great incentive to toast fellow passengers -- and share tales from your day.
---