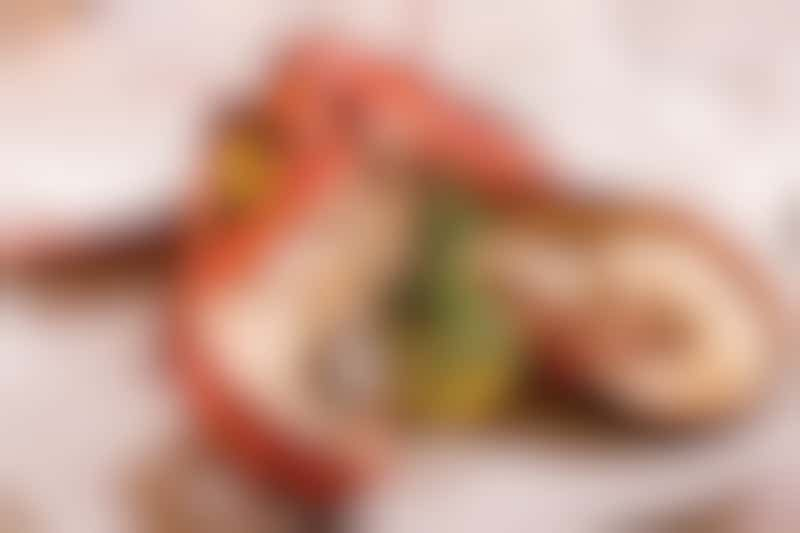 Lobster dinner on Seven Seas Voyager (Photo: Regent Seven Seas Cruises)
What is the food like on a luxury cruise?
The food on a luxury cruise is, without a doubt, a higher quality than what you'll find on a mainstream cruise line. Expect thoughtful presentations, expensive ingredients like foie gras and lobster, and more luxurious table linens and settings. Attention will also be paid to the drinks; included wines will be generously poured, cocktails will be made to your specifications, and a sommelier will be on hand to discuss fine wines if you desire.
You'll also have more of an ability to customize a meal to your preferences. If, for example, you want a side from one entree instead of the one listed for yours, go ahead and ask. While the menus are already more varied on a luxury line, certain lines -- such as Regent and Seabourn -- will allow you to order a complete meal off-menu, such as Peking duck, as long as you give them notice.
Do luxury cruise ships have more than one restaurant onboard?
Most luxury ships have several restaurants onboard, so you'll have a choice of where to eat most nights. (This is especially useful on long sailings if you're concerned about getting sick of the food in one venue.) On Seabourn, for example, you can dine in The Restaurant, the main dining room; the Colonnade, a casual restaurant; the Patio Grill, an outside buffet by the pool; or Restaurant 2, a specialty restaurant. Or you can skip all of these and have dinner in your room. Generally, the bigger the ship, the more options you'll have.
Can I go to the specialty restaurant as often as I want? Is there an extra fee?
On Regent, Seabourn, Oceania and Windstar, all specialty restaurants are included in the price, and you are not limited in how many times you can go. Reservations are usually required; if you have your heart set on a certain night, make one soon after boarding. Silversea and Azamara charge a fee for alternative restaurants. Crystal allows all passengers to visit each specialty restaurant once during a cruise, but then it charges for subsequent visits. Viking Ocean allows passengers to visit its alternative restaurants at no charge, save the extra fee Kitchen Table excursion.
I don't like fancy food. Are there options for casual dining or simple meals, like a steak?
Most luxury ships have a more casual restaurant that serves less complicated meals, where passengers can also forgo the jacket and relax. (While these restaurants might have buffets for breakfast or lunch, they morph into waiter-served establishments at dinner.)  Often there's also a patio or poolside grill that serves comfort foods, such as hamburgers, sandwiches and pizza. If you're just looking for simple options in the main dining room, all luxury cruise ships have an "always available" menu that includes more familiar dishes like roast chicken, salmon fillet, pasta and steak.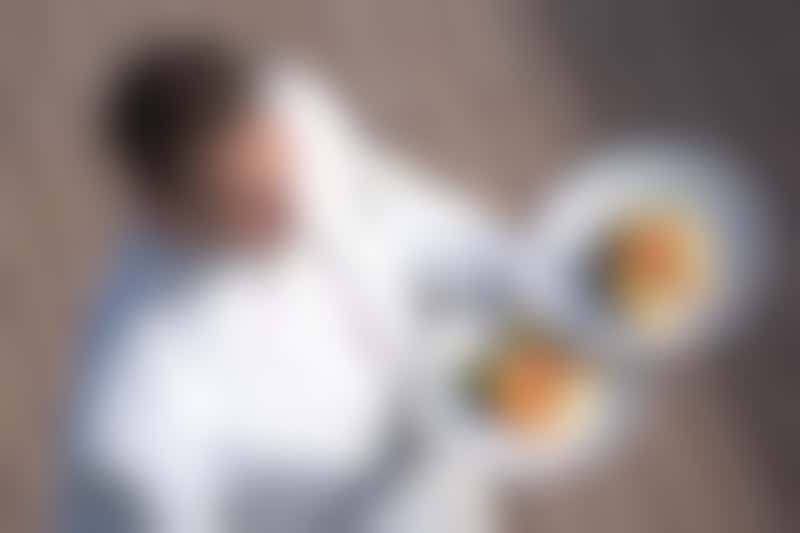 Waiter serving a la carte items on Cunard's Queen Mary 2 (Photo: Cunard)
I hate buffets. Does the main dining room serve breakfast and lunch?
On most luxury cruise lines, the main dining room usually serves breakfast and lunch in a waiter-served, sit-down format -- at least some of the time. The hours vary, depending on whether the ship is in port or at sea. Remember, too, that room service breakfast is always available on luxury cruise ships.
Also keep in mind that a buffet on a luxury ship is usually a world apart from what you find on mainstream cruises. The ingredients, preparation and display are high end, and waiters will serve you drinks, as well as a la carte items.
Are tables available for just the two of us?
Most of the main dining rooms on luxury cruise lines have some tables for two set aside; they aren't as common as larger tables though. If you want to avoid tablemates, speak to the maitre d' when you board, and ask him for the best times to snag a table for two.
Can I eat when I want or are dining times assigned?
Another benefit of luxury cruising is that the main dining rooms don't force you to have set times or tables for dining. You can go down at any time during operating hours, and either ask for a solo table or eat with others. One exception is Crystal, where passengers need to choose Classic dining, with an early and late set seating at an assigned table, or Dining By Reservation, where you can eat at any time, with anyone (as long as you make a reservation).
Do I have to dress up every night for dinner?
Dress codes depend on the line. On some lines, such as Azamara, Viking and Windstar, country club casual is fine most evenings, with a collared shirt required for men and most women in nice pants or sundresses. Most luxury lines, including Seabourn, Silversea, Regent and Crystal, have a formal or elegant evening at least once or twice per sailing; you can avoid this by eating in the casual or specialty venues on those nights, or order room service.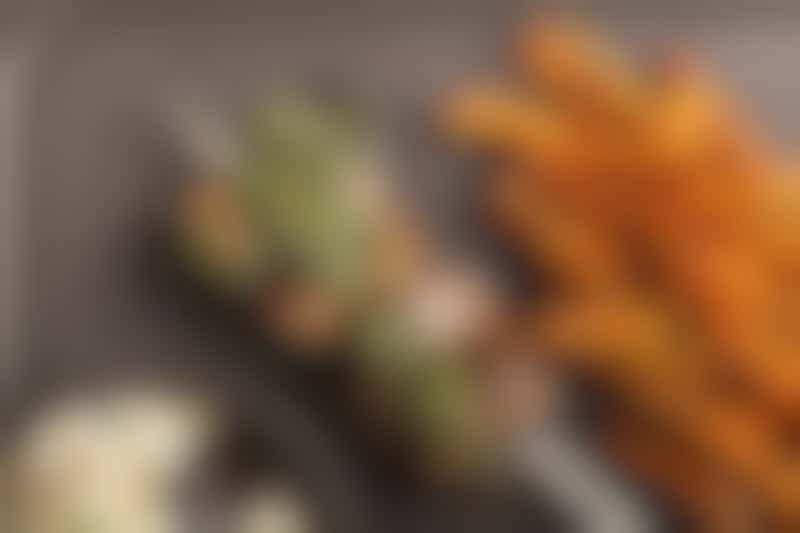 Dinner entree from Tastes on Crystal Serenity (Photo: Crystal Cruises)
What are portion sizes on this kind of cruise?
You might find that luxury cruises place more emphasis on presentation, and smaller portions generally look more appealing than gigantic cuts of meat. Also, luxury lines tend to have a more international passenger base, so if you're used to large portions, your dinner entree may seem a bit smaller than what you find in an American chain restaurant.
That being said, you certainly won't go hungry on a luxury cruise. You can order more than one appetizer, entree or dessert if you'd like -- and don't forget about room service for a late-night snack if you get peckish.
Will my luxury cruise ship have an impressive wine collection onboard?
Wine is an important part of a luxury cruise experience; Regent, Silversea, Crystal and Seabourn all include wine (and all other alcohol) in their prices, while Azamara and Viking offer complimentary wine at meals. In general, you'll find that the included wine is fairly good; expect familiar labels and varietals from the U.S., New Zealand, France, Australia and South America.
If you want to splurge on wine with dinner, all luxury lines have a restaurant-quality wine list, with bottles at every price point. Some lines will give you a discount if you decide to purchase a certain number of bottles during the cruise. In addition, you'll find that the luxury lines do not carry a corkage fee, so you can bring bottles from your own cellar to drink or pick up a bottle in port to enjoy with that evening's meal.
How can I find out which wines are included onboard?
This one can take some digging, as the lines often change the wines that are included on each sailing. You can ask to get the list ahead of your voyage; however, it might not be accurate once you board.
Your best bet if you're an oenophile is to meet with the sommelier once you board. He or she should be able to give you the list of what's included, as well as direct you to packages that might save you money on more expensive bottles.
Can I get meals from the dining room served in my suite?
All luxury lines boast complimentary room service, available 24/7. In addition, Silversea, Regent, Seabourn, Windstar and Crystal all allow you to order dinner from the main dining room in a course-by-course format. (Crystal allows you to order from the specialty dining restaurants as well.)
In that scenario, your waiter will fully set the dining table in your room and deliver each course when you are ready for it; you will also be able to order a bottle of wine from the complimentary list (or from the wine list if you're looking for something special). You can get the same setup on your balcony if you wish, but the tables on the verandahs are generally smaller than what's in your room.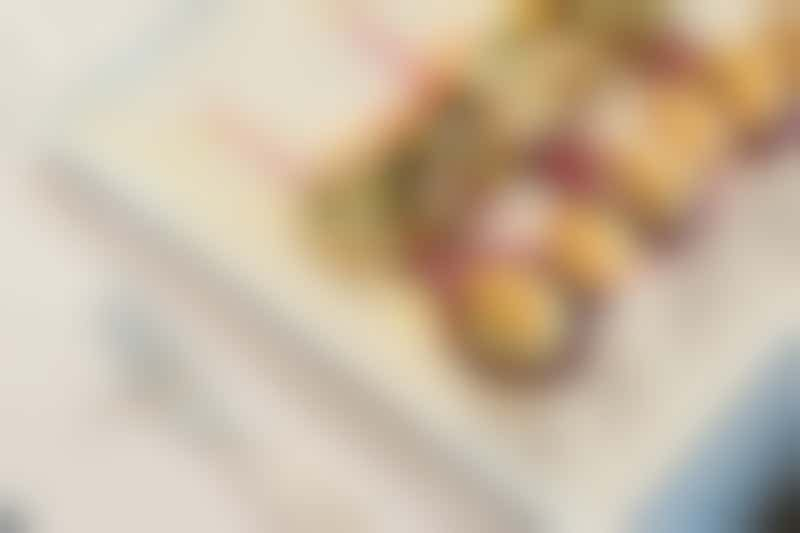 Signature dish designed by Jean-Pierre Vigato (Photo: Paul Gauguin Cruises)
Do the luxury cruise lines work with highly trained chefs or big names in the culinary world?
Many luxury lines have partnerships with famous chefs, some of them Michelin starred. Seabourn has signed an exclusive partnership with Thomas Keller, famous for his three-star establishments The French Laundry and Per Se. On Crystal, you can eat at Nobu, the Japanese restaurant developed by Nobuyuki Matsuhisa; Paul Gauguin works with Jean-Pierre Vigato, who runs one-star Restaurant Apicius in Paris. While Silversea doesn't have a Michelin chef in its restaurants, it does have Le Champagne, which belongs to the luxury network Relais & Chateaux.
Can I create a custom menu before I board or once onboard?
Luxury lines pride themselves on personalizing your cruise. If you're looking to celebrate a birthday or anniversary with a special meal, contact the cruise line to see what you can set up ahead of time. Once you board, confirm your plans with the hotel director or restaurant director, just to make sure things are set.
It's not impossible to ask for a special meal if you're already onboard, however. Go to the reception desk, and make your request. If necessary, they can connect you to the head chef and restaurant director for more specific instructions. Provide at least 48 hours leeway, however, to give the staff time to get the ingredients.
Let's say you loved your dinner so much that you'd like to have it again the next night. On luxury lines, it's not a problem -- as long as you tell your server that you'd like the kitchen to hold back a plate for you.
Can cruise ships handle my dietary restrictions and food allergies?
Yes. Luxury cruise lines can accommodate any diet, but often require advance notice. When you fill out your pre-booking forms, make sure to note any dietary requirements, such as gluten-free, vegan, lactose-free or nut-free. Either you or your travel agent can also call the line to let them know your specific situation. In addition, when you get onboard, it never hurts to meet with the head chef or restaurant director to reiterate your issues and ask specific questions about preparation or whether the galley has a separate area and cookware for special diets.
Are there children's menus?
On Regent Seven Seas, the Club Mariner children's program runs June through August and during the holidays, with a children's menu served in the Compass Rose. Likewise, Crystal Cruises has a Junior Cruiser's menu in the main dining rooms during summer and holiday sailings, plus hot dogs, hamburgers, pizza and more available at the Trident Grill. Seabourn and Silversea do not have special menus for kids, but they will likely adjust meals for children who are onboard.
Can I get caviar whenever I want?
On Seabourn, caviar is an integral part of the experience (their signature event is called Caviar in the Surf), and you can order it at any time at no charge. On Silversea, Crystal and Regent, you'll find caviar featured frequently on the menu, but it's an extra charge if you order it at other times.
The other luxury lines might serve caviar once or twice during a cruise but it's not part of the onboard culture.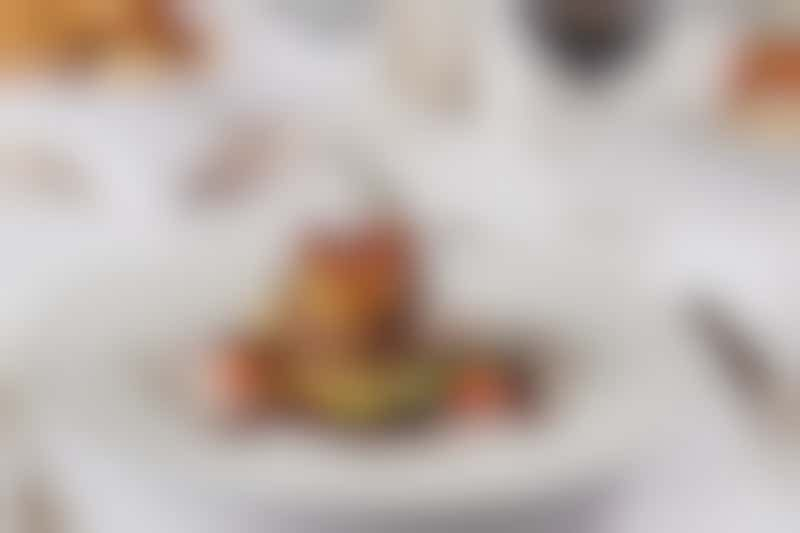 Beef Tournedos Rossini on Seven Seas Mariner (Photo: Regent Seven Seas Cruises)
How can I find out more about dining on a luxury cruise?
The What to Expect on a Luxury Cruise series is a resource guide, written by Cruise Critic editors and contributors, where we answer the most common questions about cruise ship life on the most upscale vessels -- including dining, cabins and suites, service and onboard activities.