From an outside perspective, all luxury cruise lines seem similar. They all brag about spacious cabins, first-rate service, gourmet food and incredible itineraries -- and charge high price tags to get onboard. Would-be passengers need to dig a little deeper into the list of luxury cruise lines to discover their differences. Perhaps it's the inclusiveness of the fares or the age and size of the ships that will make you choose one cruise line over another. Or maybe it comes down to which cruise line is offering the perfect itinerary at the right time.
If you think you know everything there is to know about the luxury cruises -- think again. The high-end lines have all been busy launching new ships and changing the idea of a luxury cruise. Seabourn's fleet looks nothing like what it did a few years back; Crystal is venturing beyond the typical cruise vacation.
To give you a sense of how the luxury cruise lines are different, we compiled a list of the four major luxury lines -- Crystal, Regent, Seabourn and Silversea -- and looked at their future plans. We also take a brief look at a few of their lesser-known luxury competitors. We have omitted the upscale lines whose prices and fare inclusions place them between the true luxury and higher-end mainstream lines -- such as Azamara, Oceania, Viking Ocean and Windstar.
The Four Major Luxury Cruise Lines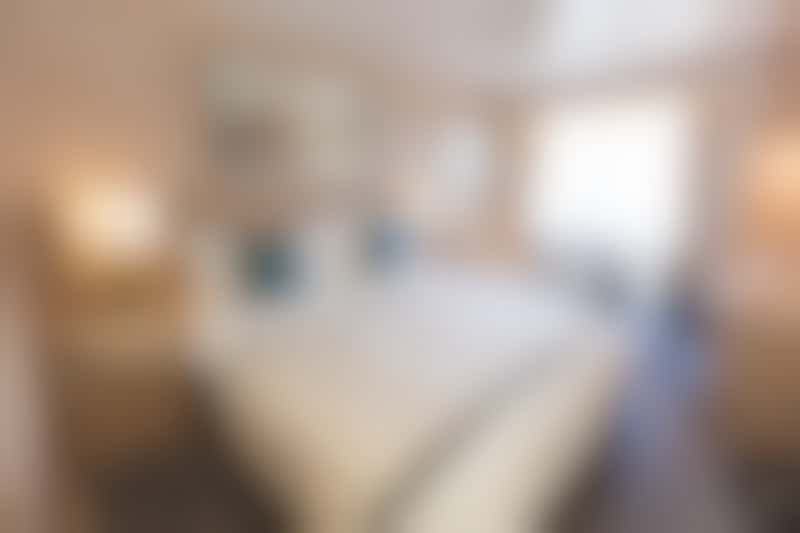 The Deluxe Cabin with Verandah on Crystal Symphony (Photo: Cruise Critic)
Crystal Cruises
Current Reputation: Crystal offers the largest ships of the major luxury brands -- 922-passenger Crystal Symphony and 1,070-passenger Crystal Serenity -- and thus can offer more onboard, such as computer classes, bridge instruction and play, enrichment programs as well as kids' programs in dedicated youth facilities. Even with some of the largest luxury ships in the industry, Crystal prides itself on personal service. It maintains a sophisticated atmosphere, with formal nights and traditional dinner seatings, even as the line offers more flexible alternatives with dinner times and dress codes. Crystal also has a long-term relationship with celebrity chef Nobu Matsuhisa, who designed the menus at onboard restaurants Silk Road and the Sushi Bar.
New and Noteworthy: Crystal is working to become an all-encompassing brand for all your luxury travel needs. The line has announced its first new-build cruise ships since 2003 -- three all-suite, all-balcony ships with spacious cabins, a 1:1 passenger-to-crew ratio and 48 onboard "homes" (called Crystal Residences) in an exclusive area with a restaurant and other facilities. The first of the three ships will debut in 2019. In addition, the line has launched its first luxury yacht and riverboat, with one yacht and six more riverboats on the way, and is planning a tour company that offers monthlong itineraries to exotic areas of the world, with travel via a private Boeing 777-200LR.
---
Regent Seven Seas Cruises
Current Reputation: Regent Seven Seas stands out as one of the most inclusive of all the luxury lines. Fares cover cruise prices, pre- and post-cruise tours and hotel stays, transfers, gratuities, internet, shore excursions, beverages and sometimes airfares. Its fleet of all-suite, mostly all-balcony ships date to the turn of the century, but the line keeps things fresh with a changing roster of specialty restaurants, a Canyon Ranch SpaClub and a relaxed, country club feel. Regent is ideal for those who want ships that are neither too big nor too small, with passenger counts ranging from 490 to 750 people at double occupancy.
New and Noteworthy: Regent Seven Seas Cruises claims its 2016 new-build, Seven Seas Explorer, is the "the most luxurious ship ever built." The ship is also more modern than its predecessors. Standard suites claim the largest standard balcony sizes in the industry, and the top suite -- the Regent Suite -- is a 2,917-square-foot, two-bedroom behemoth with a 958-square-foot wraparound balcony, glass-enclosed sun room and in-cabin private spa and sauna. New restaurants include one focusing on French gastronomy and another serving upscale pan-Asian cuisine. The ship features a culinary center and the largest Canyon Ranch Spa in the fleet.
---
Seabourn Cruise Line
Current Reputation: Seabourn was the first of the major luxury players to invest in new ships, ultimately passing its original trio of ships to Windstar and retaining the three Odyssey-class ships (launched between 2009 and 2011). The line excels in all the luxury areas -- intuitive service, sumptuous cuisine and relatively inclusive fares -- and offers an elegant but unpretentious atmosphere. Its mid-size, 450-passenger vessels offer well-appointed veranda suites, a huge spa complex, a sexy pool deck, a retractable water sports marina, fantastic gourmet restaurants and a full complement of entertainment staff that perform throughout the ship. Seabourn passengers tend to be down-to-earth individuals with discerning tastes. Cruises emphasize experiences ashore and interactions with local people and culture; its partnership with UNESCO offers shore excursions and onboard enrichment that focus on World Heritage sites and projects.
New and Noteworthy: Seabourn is sticking with its winning philosophy; its two new-builds debuting in 2016 and 2018 will be slightly larger versions of their Odyssey-class sisters. The new ships and the current fleet will feature restaurants by Michelin-starred chef Thomas Keller, and his menu items are already popping up in various dining venues. As befitting the line's destination focus, Encore -- the first of the two new-builds -- will travel widely to Australia, Southeast Asia, the Middle East and Europe during its maiden season.
---
Silversea Cruises
Current Reputation: Silversea's current fleet is a bit of a hodgepodge -- four older under-400-passengers ships (launched between 1994 and 2001), one newer (2009) 540-passenger ship and three luxury expedition ships, including one that sails exclusively in the Galapagos. Of the major brands, Silversea offers the smallest cruise ships, with no children's programming and a minimum of scheduled onboard activities. However, they do offer butler service in every cabin and an array of outstanding dining venues, including the only Relais & Chateaux restaurant at sea. For all these reasons, middle-age and older couples gravitate to Silversea. If you want to combine onboard pampering with adventurous destinations, its expedition vessels seek out exotic locales for both soft adventure in places like Australia and Asia and rugged exploration in Antarctica and the Arctic.
New and Noteworthy: Silversea intends to divide its focus between typical luxury cruises and upscale adventures. In 2017, Silver Cloud will be converted into an ice-class ship, refurbished to carry just 260 passengers (instead of 296) and begin itineraries in the Polar Regions. In the same year, the line will launch its largest cruise ship to date, the 596-passenger Silver Muse, featuring eight restaurants, connecting suites and several two-bedroom suites.
---
Other Luxury Cruise Lines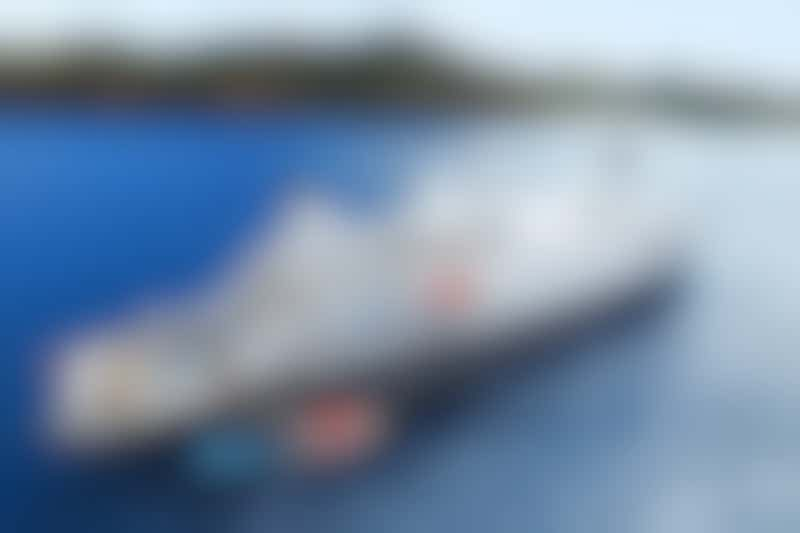 SeaDream I (Photo: SeaDream Yacht Club Cruises)
SeaDream Yacht Club
SeaDream offers the antithesis to the major luxury cruise lines. On its two 110-passenger yachts, there's no dress code (do not bring a tie), meals are all open seating, water sports from the aft marina and relaxation are top priorities, and you will find 30-year-olds onboard. While inclusive fares, impeccable service and fabulous meals mark the line as decidedly luxurious, old hardware (2001) and no balconies mean you might be settling on some fronts. Passengers look forward to SeaDream's signature events, including "Caviar and Champagne Splash", where waiters wade waist-deep in the water and serve passengers fine Champagne and caviar from a surfboard, and sleeping under the stars on deck in Balinese beds.
---
Hapag-Lloyd's Europa 2
The rest of the Hapag-Lloyd fleet is geared to German-speaking travelers, but Europa 2 (launched in 2013) takes a different approach, catering to German- and English-speakers equally and attracting well-off families and younger, active travelers. Hapag caters to experienced travelers who want an ultra-luxe family getaway but are looking for something different from their usual Asia exploration or villa rental in Europe. The 516-passenger ship is gorgeous, featuring exquisite artwork and a highly styled interior design, and offers a few innovations like a 3D cinema, a kitchen studio for cooking classes and demonstrations, and a huge spa and fitness deck. Note that smoking is permitted on cabin balconies and in nearly all outdoor areas.
---
Paul Gauguin Cruises
Paul Gauguin Cruises sails exclusively to French Polynesia and the South Pacific -- visiting the Society Islands, Tuamotus and Cook Islands -- and attracts romantics, adventurers and anyone yearning to visit remote islands like Bora Bora, Huahine and Taha'a. Its cruises are perfect for commemorating special occasions like a wedding, anniversary or retirement, but the line also has a loyal following of repeat cruisers. Its private island, Motu Mahana, offers a spectacular beach day with a BBQ lunch, massages on the beach, swimming and water sports. Its 332- passenger namesake ship was launched in the late-1990s, so expect basic amenities and somewhat dated cabins.
---
Ponant
Ponant's fleet of five ships offers a mix of French-style luxury cruising with adventurous itineraries. Like Silversea, it offers a comfortable base for exploration; unlike Silversea, it attracts a highly international passenger base and offers a fuss-free onboard ambiance. Fares are not inclusive, though the line now offers an open bar on all sailings.