If Antarctica were music it would be Mozart. Art, and it would be Michelangelo. Literature, and it would be Shakespeare. And yet it is something even greater; the only place on earth that is still as it should be. May we never tame it.
--Andrew Denton, Australian TV producer and host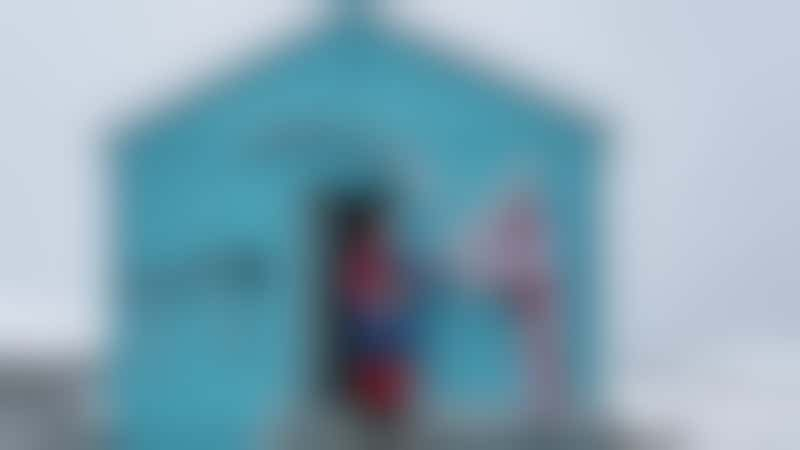 We make it to Damoy Point as planned to visit a fascinating little heritage hut. A heritage hut is a term for a summer transit station that supports a nearby airstrip. Reaching the facility requires trekking through a vast expanse of snow, which dramatizes just how isolated it is. The British Antarctic Survey built this one in 1975 and was last occupied in 1993. Up to 15 men once lived in the tiny house, which still contains their kitchen (with a special drawer marked "chocolates"; these men had their priorities right), living quarters (triple bunk beds for 15), scientific equipment, books and other artifacts. It's a fascinating reminder of the challenging living conditions humans endure in these parts. Not the least of which is the intense stench wafting off the penguins' dung today.
With no more excursions scheduled for the afternoon, passengers relax, take an art workshop, hear a lecture on animal adaptations or join scientists in the microscope-outfitted science center to examine phytoplankton, the bottom of the food chain here.
I'm fascinated by Hannah Johns, a representative from the nearby Port Lockroy base also on Wiencke Island, who comes aboard to talk about her life there. She serves as postmistress for the southernmost post office in the world, run by the United Kingdom Antarctic Heritage Trust, where she stays busy stamping 70,000–80,000 postcards during the summer season. She and her seven colleagues run the restored 1944 base as a museum and small gift shop, selling postcards, stamps, commemorative coins, ball caps, magnets and paperweights, which help support their charity. It's one of the most popular Antarctic tourist destinations for the expedition ships that find their way here. Their conservation members also work to preserve six Antarctic historic sites, including Shackleton and Scott huts.
Johns and her colleagues live at the base during the four summer months -- with no running water or fresh food and limited self-generated electricity. No wonder the expedition ships that visit on most days are a lifeline -- not to mention a welcome source of showers. So what do they do for entertainment? "Well, I have three TV channels," says Johns with an impish smile, "my three windows facing the natural world," as she points in three different directions.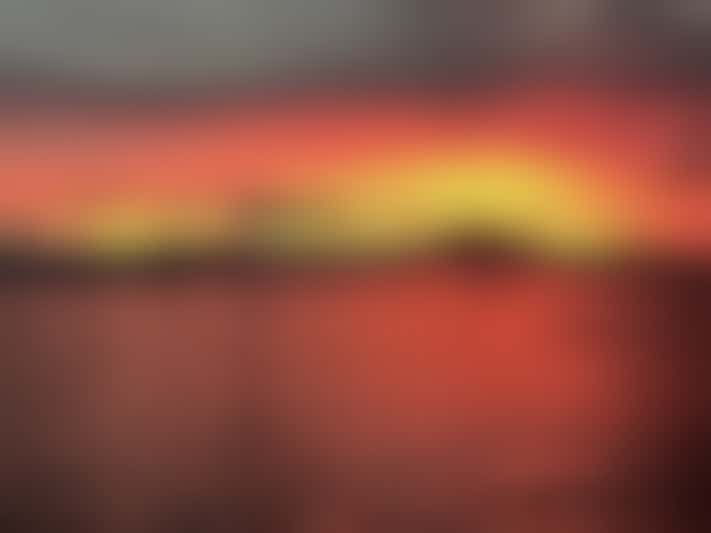 Later in the evening, the bridge announces whales off the bow. We throw on windbreakers and race to the outdoor decks to discover a blazing setting sun pouring liquid fire over the sea and sky in a scene that could shame a volcano. An incendiary explosion of color lights up the earth -- molten reds, flaming oranges and deeply glowing golds. "All I can think of," says passenger Kelsey Knoedler of Medford, Massachusetts, (with a nod to Lennon–McCartney) is, "Picture yourself in a boat on a river, with tangerine trees and marmalade skies."
Oh -- and are there ever whales! Not only humpbacks, those showoff acrobats of the deep but also a pod of playful orcas, among the world's greatest predators. Boom, boom go the deep rumbles of the humpbacks against the distinctive high-pitched clicks of the orcas. Whoosh go the behemoths as they explode out of the sunlit sea. For a half-hour, the maximum amount of time our ship is allowed to stay in their vicinity, they perform their primordial rituals for a mesmerized audience. Even the members of the bridge, veteran visitors of the Antarctic as they are and visible through their windows above us, can't stop smiling.
We're told that whales are also likely in Wilhelmina Bay tomorrow. But even if we don't see another one, we'll hardly complain.
---
Want to learn more about polar cruising? Check out our other stories on Cruise Critic...
---
Currently onboard Hurtigruten's Midnatsol in Antarctica, award-winning writer and former travel editor of USA TODAY, Veronica Stoddart has visited and reported from more than 100 countries. She has contributed to Conde Nast Traveler, National Geographic Traveler, AARP The Magazine, Los Angeles Times, Robb Report and many others. She believes that travel can be a force for good in the world. Stoddart will be posting daily dispatches through November 29 so check back daily for the latest insights and discoveries from a once-in-a-lifetime (or maybe a multi-trip-of-a-lifetime to Antarctica, the White Continent).
---
Find your Hurtigruten Cruise!