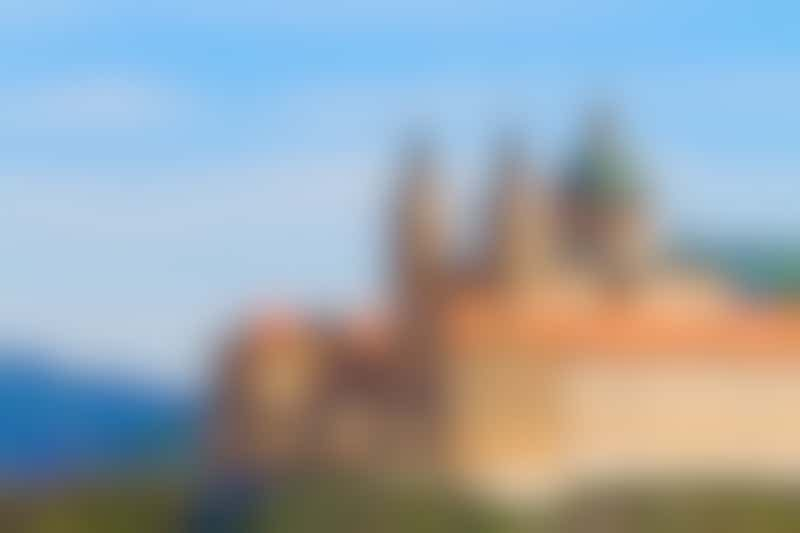 Melk Abbey (Photo: Bertl123/ Shutterstock)
One of the best parts of taking a river cruise is the up-close access you have to port cities. You can opt to take a shore excursion through your ship or explore on your own. (Make sure you know what time you need to be back. Port times can vary.) Depending on your ship's schedule, you might even do a combination of both, especially if your ship stays overnight in a city.
Here are a few of the highlights of the common ports during a weeklong cruise on the Danube River:
Nuremberg
The centuries-old city of Nuremberg is surrounded by a wall nearly three miles long. Although more than 90 percent of it was bombed in World War II, the city has been reconstructed. Popular attractions include the Durer House, where artist Albrecht Durer lived from 1509 until his death in 1528; the Toy Museum; the Gothic Church of the Lady with its famous clock; and Market Square.
---
Regensburg
Because Regensburg suffered almost no damage during World War II, it remains one of Germany's most well-preserved cities -- one reason it's a UNESCO World Heritage Site. Its most famous structure is the Old Stone Bridge, which was built between 1135 and 1146 and connects Stadtamhof, a district of Regensburg, to Regensburg's Old Town. Other highlights are the numerous towers, which adorn houses built by wealthy families in the 13th and 14th centuries.
---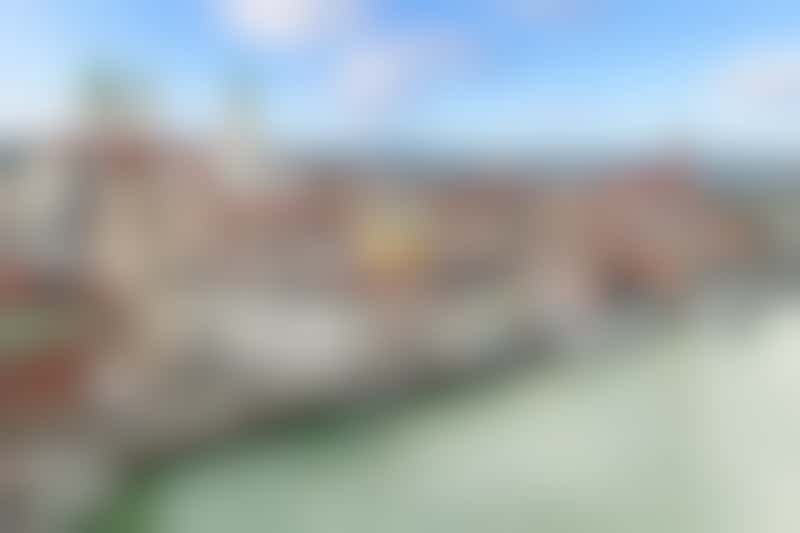 Aerial view of Passau (Photo: Sergey Dzyuba/ Shutterstock)
Passau
Called the "City of Three Rivers," Passau lies at the confluence of the Danube, Ilz and Inn rivers, which might explain why the city has been prone to flooding throughout the centuries. Flood heights are marked on the side of a former fish market. You can also find Europe's largest church organ -- with its 17,974 pipes and 233 stops -- in St. Stephen's Cathedral. Concerts are held at noon daily, May through October (except Sundays and holidays). Another impressive structure is the Veste Oberhaus, a fortress that was built in 1219 and overlooks the city.
---
Melk
High atop the cliffs of Melk lies the baroque Melk Abbey. For more than 900 years, Benedictine monks have worshipped there, and today it also functions as a monastery school for hundreds of students. A tour of the monastery is a must, and you'll see an impressive library with about 100,000 volumes of manuscripts and books, relics, works of art and ceiling frescoes.
---
Vienna
In one visit, it's nearly impossible to take in all that one of Europe's most romantic cities offers, especially considering that the Vienna is rich not only in music but also in art and museums. A good starting point is the Ringstrasse, the pedestrian-friendly historic city center, which was designated as a UNESCO World Heritage Site. In 1857, the walls that once protected the city for centuries were ordered to be torn down. The city then created a loop more than three miles long, and it's along this grand boulevard, Ringstrasse or Ring Road, where numerous monumental buildings stand, including the Vienna State Opera, Parliament and Museum of Fine Arts. St. Stephen's Cathedral, a Gothic structure built in the 12th century, and the Hofburg Imperial Palace, center of the Habsburg empire, are other noteworthy attractions. Vienna is also known for its Boys Choir, Spanish Riding School with Lipizzaner stallions and some of Europe's most famous coffee houses.
---
Budapest
The Danube splits Hungary's capital in two sections, Buda and Pest (pronounced pesht), which used to be connected only by ferry. Throughout the years, several bridges were built; the Chain Bridge was the first. In 1873, the two sides unified to officially become Budapest. They're vastly different in appearance and geography, though. The hilly Buda side features historic buildings like the Castle Palace, Matthias Church and the Fisherman's Bastion. Meanwhile, Pest, which lies on the flat side, sports a more modern feel. Parliament, Central Market Hall, St. Stephen's Basilica and Andrassy Avenue are located on that side.