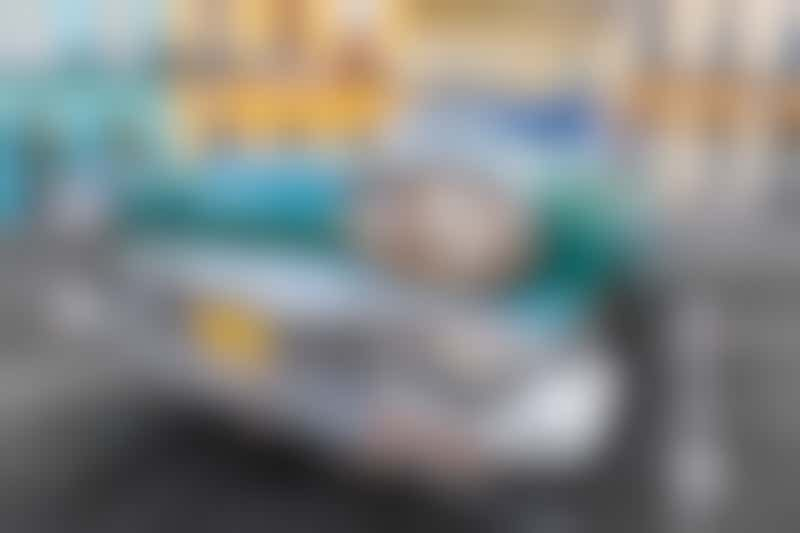 A vintage Cadillac in Havana, Cuba (Photo: Kamira/Shutterstock.com)
Editor's Note: Effective June 5, 2019, Americans are no longer permitted to travel to Cuba by cruise ship due to U.S. government policy changes.
Cuba feels like nowhere else on Earth.
For one, there's no advertising. You'll also find no U.S. products, no Starbucks, no McDonald's, no Coca-Cola. There may still be food rationing and horse-drawn carts and 60-year-old Chevys, Buicks and Fords used for transport, yet the island also boasts some of the best medical and educational facilities in the world. The highest income per month (for a doctor) is pegged at $28, and the average is half that.
School kids are immaculately dressed and extremely polite. There is no commercial TV, radio or magazines. And private enterprise exists only on an extremely limited scale. But there is no trash in the streets, and crime is rare.
Stuck in a time warp since the Cuban Revolution in the late 1950s, and under strict embargo by the U.S. since, a visit to the island transports you to another era. If you are a U.S. citizen, your cellphone won't work, and your dollar won't go as far as you might expect. The U.S. dollar is pegged to the tourist currency, the CUC, or Cuban convertible peso, and the official exchange bureaus charge a 10 percent fee (which does not happen with any other currency).
You will also notice that this is nothing like any other Caribbean island: You will not be assaulted by hawkers from Colombian Emeralds shops and franchises selling Tanzanite. There are no Senor Frogs or Pirana Joes in the ports, and there is no scrum of people and passengers as you get off your ship. Apart from the odd day in Havana, yours might be the only cruise ship visiting a port.
Despite dire warnings of how awful Cuba's food can be, it has markedly improved since President Raul Castro took over for his brother Fidel Castro in 2008. Previously, all restaurants were state-run, and the food was notoriously bad. The ongoing process of reform included allowing licenses for privately run eateries. Paladars, as they are known, are springing up everywhere, especially in Havana, and offer a far more pleasant dining experience, both in terms of cuisine and service, than state-run restaurants. Raul Castro has also permitted the ownership of cellphones and for Cubans to buy and sell property, which under Fidel Castro was not permitted (houses were simply passed on from generation to generation).
The Cuban people are warm, inquisitive and generally unexposed to popular culture, although that is changing. Bear in mind that most of the population has never left the island, has lived under the same government their entire lives, has only watched state-run TV, read state-run newspapers and listened to state-run radio. Wi-Fi hotspots are becoming more popular in Havana, but for much of the country, there is little internet, except for tourists in big hotels, no Twitter, no Facebook, no celebrity culture -- nothing that we take for granted when we travel in most of the rest of the world.
This may sound romantic. But spend time talking to locals, and you'll soon learn that the poverty and lack of socioeconomic mobility is a great source of frustration for Cubans. Any form of dissent or union activity is strictly banned, and although not a "harsh" regime like that in North Korea or Iran, people are still imprisoned for political reasons. Cubans yearn to see the rest of the world: Witness the still frequent rescues by cruise ships of those trying to make land in the U.S.
But Cuba is changing -- perhaps not as fast as residents would like -- and for that reason alone, now is the time to go. Cruising around the island is the ideal way to see it -- out of the way ports, a chance to see several ports in a week (impossible by car) and the opportunity to really get a feel for its culture and rhythms.
---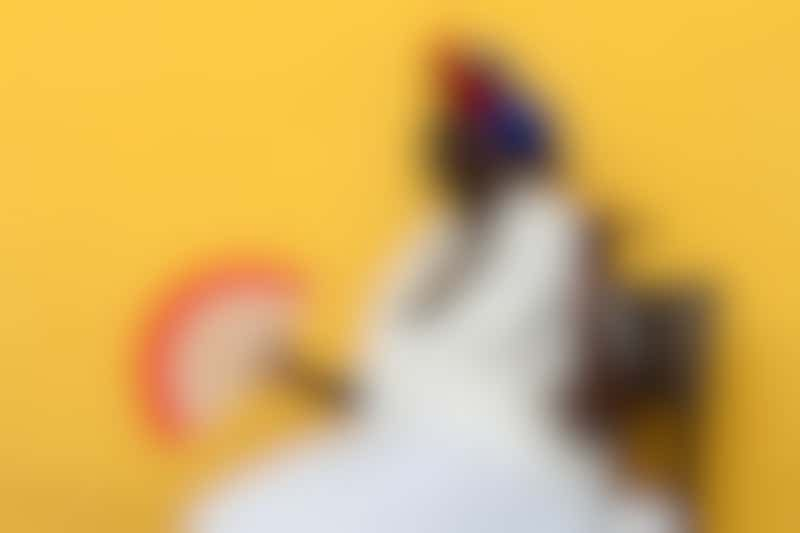 Havana local (Photo: Kamira/Shutterstock.com)
Best Time for Cuba Cruises
Cruising to Cuba takes place throughout the year, with the prime time being December through March, when it's not as humid. The weather is typical for the Caribbean, with temperatures around 80 degrees (28 Celsius). Expect an occasional mid-afternoon shower. It can get very humid in the summer and fall months; Cuba lies in the hurricane zone and diversions because of storms can take place.
---
Cuba Cruise Lines
Cuba has long been under embargo from the U.S. Although it has become much easier to cruise to Cuba, thanks to a thawing of relations in the Obama administration,  individual U.S. citizens still have to follow some procedures, although the cruise lines have made it much easier.
Using the people-to-people reason for travel, cruise lines have developed shore excursions that allow American passengers to fulfill requirements through group travel. Shore excursions have been developed that fit the current U.S. guidelines.
In a first from a mainstream cruise company, Fathom -- Carnival Corp.'s "social impact" line -- began cruising to Cuba from Miami in May 2016, although the line ceased operation a year later. Since then, the list of U.S. cruise lines sailing to Cuba has mushroomed. In 2018, you can book itineraries on mainstream cruise lines such as Carnival, Royal Caribbean, Norwegian, Holland America and MSC; premium lines such as Azamara, Viking Ocean Oceania; and luxury lines such as Regent Seven Seas. Small ship operators include Pearl Seas, Ponant, International Expeditions and Tauck.
For international passengers, MSC Cruises has both MSC Opera and MSC Armonia homeported in Havana. Marella Cruises and Noble Caledonia also stop in Havana as part of longer Caribbean cruises. G Adventures runs cruises that are primarily geared to non-Americans.
---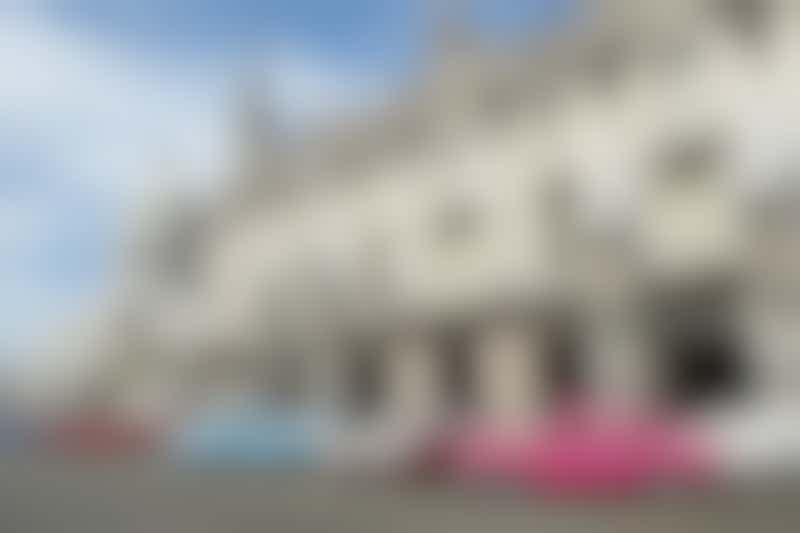 The Great Theatre of Havana in the Paseo del Prado, Havana (Photo: lazyllama/Shutterstock.com)
Cuba Cruise Itineraries
If you want to get a real feel for the island, you need to go beyond Havana (which is a bit like New York is to the U.S. or London to the U.K.). Lines like Viking, Holland America, Oceania and Royal and take passengers to several cities, including Santiago de Cuba and Cienfuegos, while lines like Pearl Seas, Insight, Azamara, Tauck, G Adventures and International Expeditions are even more in-depth. The other lines only make an overnight port stop in Havana, which is a wonderful city and totally different from any other place you'll visit in the Caribbean. It's enough for a taste of Cuba, which will no doubt leaving you wanting more.
Havana Port Stop: Many cruise lines bring passengers to Havana for either a long day or an overnight, allowing them to do at least one or two longer shore excursions. Besides walking tours, a typical port stop in Havana might include a classic car tour of the city; a tour themed around rum and cigars, or Hemingway; and an evening entertainment option at the Buena Vista Social Club, Hotel Nacional or the Tropicana.
Partial Cuba Circumnavigation: For ships that spend more than a night in Cuba, the typical trip takes in Santiago de Cuba -- the country's second-largest city and home to the revolution -- and Cienfuegos, an UNESCO World Heritage Site that's also within driving distance of Trinidad. Sometimes this route also takes in Cayo Largo or Punta Francis, both good stops for marine life.
Full Cuba Circumnavigation: The most comprehensive cruises sail around the entire island, stopping at Cuba's less-touristy eastern side. If this type of immersion appeals to you, look to Pearl Seas or International Expeditions.
---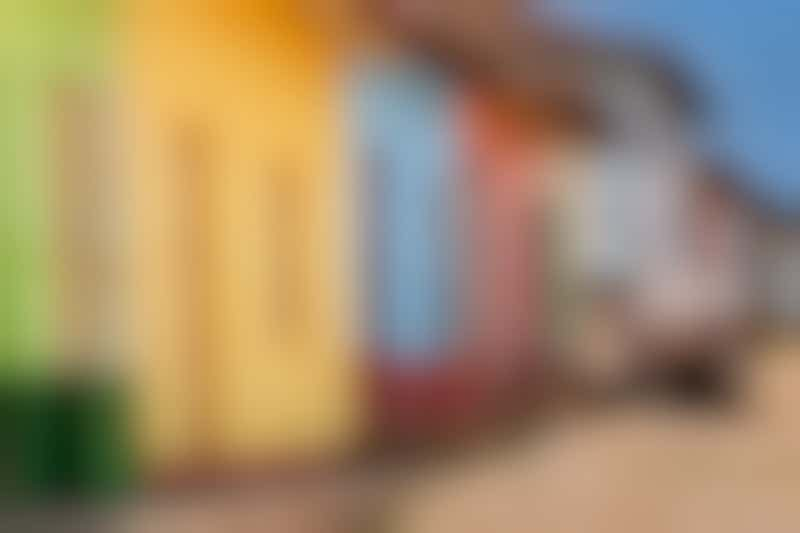 Brightly colored houses of Trinidad, Cuba (Photo: lazyllama/Shutterstock.com)
Cuba Cruise Port Highlights
Havana: Havana is so wrapped up in history and romance that the moment you arrive you find yourself swept up in its charms. The heart of the city is Habana Vieja, or Old Havana, which fans out from the huge Revolution Square, where cobbled streets, 1950s cars and crumbling houses are exactly as you imagined. The trick is not to spend too much time around these touristy areas. Instead, head toward some of the neighborhoods like upscale Vedado, or some of the less-visited squares and parks. Or simply take a stroll along the seafront Malecon. It is worth visiting a cigar factory and a rum factory while you are there, but if you are lucky enough to visit in the evening, you should wander at will, as Havana becomes a different city at night, with music spilling from every other doorway, live bands and nightclubs open till dawn.
Santiago de Cuba: If you thought Havana was hectic, you ain't seen nothin' yet. Santiago, on the far eastern tip of Cuba, is a crazy, intense, noisy, polluted but exhilarating city, which has more of a Caribbean feel than anywhere else you are likely to visit on the island. Spread atop a steep hill, it's the second-largest city in Cuba, with a population of 1.2 million. If you are interested in the history of the revolution, this is the cradle of it, and monuments to martyrs and revolutionary leaders dot the landscape.
Trinidad: This town is so ridiculously beautiful it has been given UNESCO World Heritage status. It's a tiny town, with cobbled streets and squares, and pastel-colored houses with wrought-iron balconies. Every other doorway is a Casa de la Musica (a simple bar where musicians come and play), and there is a wonderful Caribbean vibe to it, with pristine beaches nearby and lazy palm trees in the square. If you stay here till the evening, visit the La Cueva disco, built into a cave above the Plaza Mayor.
Cienfuegos: Dusty, flat and poor, Cienfuegos is not the most inspiring place in terms of atmosphere, but it makes up for this with its architecture. This town also has UNESCO World Heritage status, for its city center, which has the largest number of neo-Classical buildings in the Caribbean. Just outside is the Jardin Botanico Nacional. Founded by Edwin Atkins in 1901 and sponsored by Harvard University, it ranks as one of the world's most important tropical gardens. Over an area of 90 hectares, it is home to more than 2,000 species of plants from five continents.
La Isla de Juventud: If you are looking for a picture-perfect Caribbean paradise, then look no further. This place is genuinely untouched. Punta Frances, on the far south of the island, just consists of a long white sand beach, clear warm waters and very little else. There is a tiny "museum" that gives a short history of the island, two pop-up bars and an old man selling carvings from a small stall. What you won't find -- unlike many other stops in the Caribbean -- is people coming up to you trying to sell trinkets/drugs/souvenirs/anything else. It's truly hassle-free.
Holguin: This town is not the prettiest of places, but nearby you can visit Cayo Barjay, where Christopher Columbus first made landfall. You also can stop at Guardalavaca beach, which features an all-inclusive resort and a slightly tacky flea market, but is a pretty beach, nonetheless. This area was first developed for tourism back in the 1960s, when Cuba welcomed Russians from the former Soviet Union, and many Soviet-era apartment blocks and the two main hotels, were built to cater to the influx.
---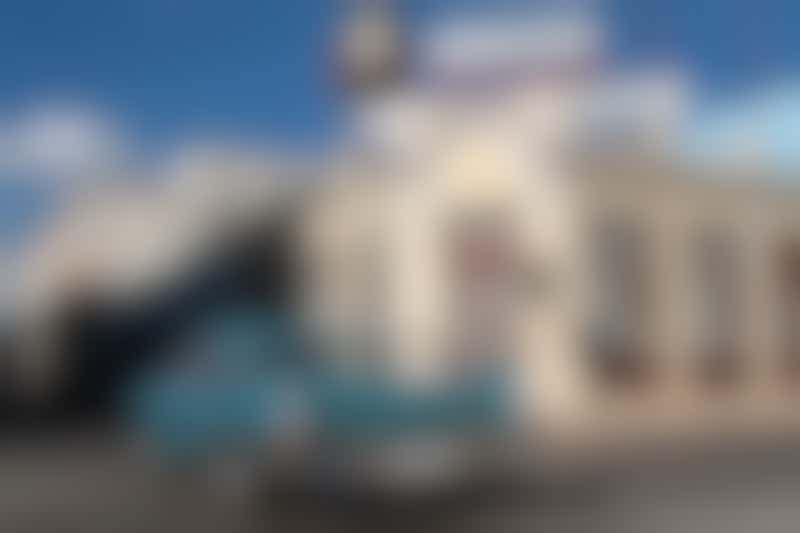 The main square in Cienfuegos, Cuba (Photo: Pierre-Jean Durieu/Shutterstock.com)
Cuba Cruise Tips
Take items you can't live without. You are allowed to take your favorite soda, coffee, chips, cookies or other snacks into Cuba. So, if you can't live without it, pack a suitcase full.
Be patient. As in the rest of the Caribbean, the pace is slower in Cuba. Sometimes things stop for a reason: a spare part can't be found, there's no one to man the ticket desk or the office is closed.
Explore. Cuba is one of the safest places on earth, and the people are some of the friendliest you are likely to meet. If your nationality allows, go off the beaten track, spend time in non-tourist cafes, hang out in squares watching the old men play dominoes -- it's all part of the culture and the rhythm of this extraordinary island.
Bring cash. Outside of Havana, ATMs are not to be found. American dollars, Canadian dollars, British pounds and euros are all accepted at currency exchanges, but you will pay a 10 percent surcharge on American dollars. Change your money at the airport where the lines are shorter than in the banks in town. U.S.-registered credit cards (American Express, Visa and Mastercard) are not accepted.
Don't be naive. However lovely the Cubans are, money is an absolute driver, and a tourist equals cash. So, when someone approaches you to offer you a restaurant/taxi/girl/guy, be aware that they want a cut. Don't be afraid to say a firm "No." Unlike some countries with aggressive touts, most Cubans will take no for an answer and soon disappear. Drugs are not typically present in Cuba, but there is widespread prostitution, so if someone approaches you in a bar and is over-friendly, they are probably after your cash rather than a chat.