Cabins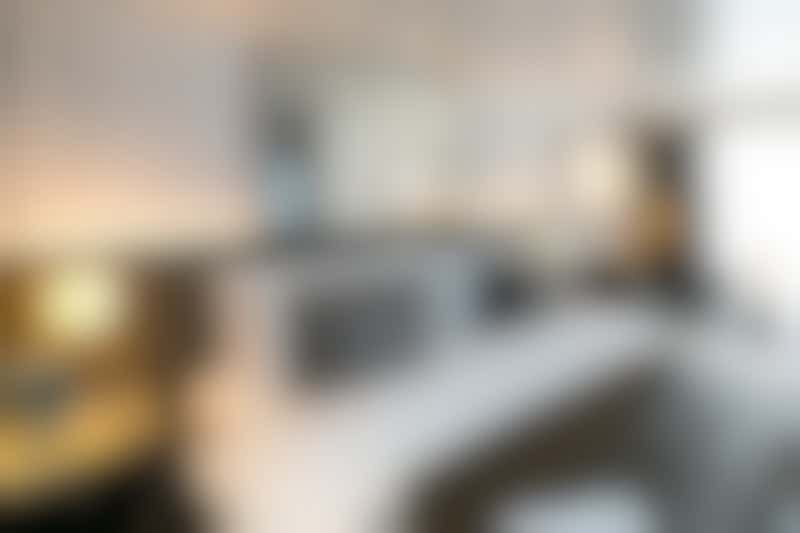 French Balcony suite on Crystal Mozart (Photo: Cruise Critic)
The cabins on both Crystal and Scenic contain plenty of luxury touches and both lines stand out as being equipped with high-tech gadgets and gizmos. They also both include butler service for every stateroom.
The staterooms on Crystal's ships start at 188 square feet and go up to a huge 860 square feet (this one is the top suite on Crystal Mozart). They are all decorated in a tasteful color schemes and feel modern, with sleek finishes, tasteful artwork and plush fabrics.
Scenic has five cabin categories on its 85-cabin "Space-Ships" which range in size from 160 square feet to 475 square feet. Although they are called suites, Scenic does not have any two-room cabins. The cabins are decorated in a modern, contemporary style and feel airy and spacious due to the liberal use of mirrors and reflective panels. Scenic offers one single cabin measuring 129 square feet on each of its "Space-Ships." There are no single cabins on Crystal.
Bathrooms on both lines are good-sized. Crystal provides passengers with generously sized Etro toiletries, and Scenic has L'Occitane products.
Neither line has walkout balconies. Crystal has French balconies with full-length glass doors that enable passengers to enjoy the fresh air. Scenic has "sun lounge balconies," which are an integral part of the cabin. They comprise floor-to-ceiling windows that drop down halfway at the flick of a switch and can be shut off from the main cabin area with folding glass doors to create the feel of a balcony.
Crystal's high-tech amenities include a programmed iPad in every cabin to order room service, USB outlets and lighting that can be customized to a variety of settings from dim to bright, and switching off straight away or gently fading. On Crystal Mozart, bathrooms include remote-controlled Toto toilets with heated seats, lids that open and close automatically and various bidet settings for male and female users. (They can be turned off). In addition to its innovative in-room balconies, Scenic has a TV that also features a soothing fireplace effect and a gray "cube" on the bedside table that is a clock. Clap or make a noise and it bursts into life.
On both lines, passengers in every cabin get butler service -- a standout luxury touch. On Crystal they are all dedicated butlers, and they don't double up with other duties. They also provide the same level of service in every cabin, which includes unpacking and packing bags, serving drinks and pre-dinner canapes and making bookings for optional tours. Scenic also offers butlers for every cabin, but with set services according to the cabin category. These range from shoeshine, concierge service and restocking the mini-bar in standard cabins, to packing and unpacking, arranging in-room cocktail drinks and even running the bath in the top suites. They also carry out other regular duties, such as working in the bar and lounge, and will carry out butler duties on request.
Choose Crystal if you want to spread out.
All of Crystal's cabins have king-sized beds, which are huge and comfortable but can take up quite a bit of the space in the smallest cabins. The pair of two-bedroom Crystal Suites on Crystal Mozart are vast and comprise a 645-square-feet suite that connects to a second French balcony suite -- 860-square-feet in total. Each suite can sleep up to five, with two double or twin beds plus one pull-out sofa bed. The master bedroom includes a separate shower, bathtub, double sinks and a walk-in closet.
Choose Scenic if you want integrated balconies.
Scenic's sun lounge balconies are unique on the rivers. If you close the folding door behind you and drop the window facing the water, it feels like a true balcony. Some of the line's ships have screens, as well, which allows passengers to sit, sip drinks and enjoy bug-free scenic cruising. The beauty of the folding doors also allows one person to spend time on the balcony without disturbing someone inside the cabin.
---