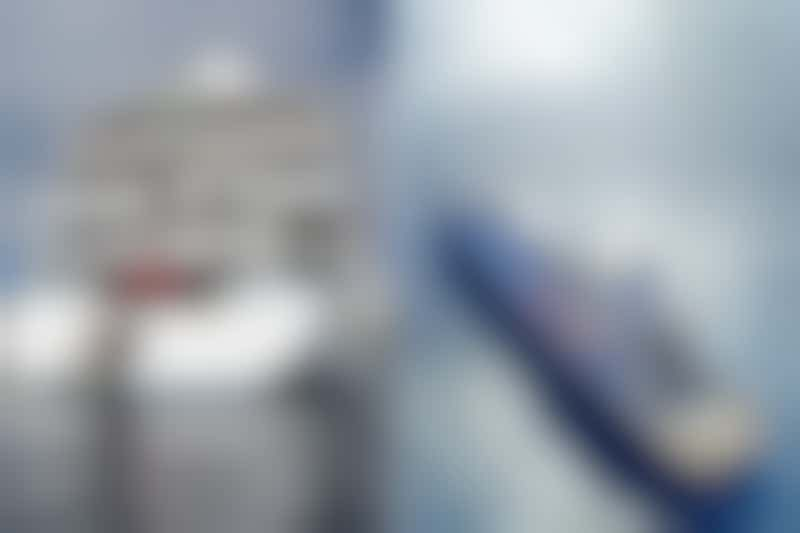 Crystal Esprit Vs. SeaDream Yacht Club (Photo: Crystal Cruises; SeaDream Yacht Club)
If you're looking for a cruise experience more akin to a private yacht, two cruise lines dominate the marketplace. SeaDream's twin ships and Crystal Cruises' Crystal Esprit both offer an intimate and casual ambience in a luxurious setting. Gourmet cuisine, attentive service and an emphasis on active, outdoor recreation are hallmarks.
Don't know which cruise ship to choose? We compare Crystal Esprit vs. SeaDream Yacht Club, so you can find the yacht-like vacation of your dreams.
---
Fleet
SeaDream has a fleet of two identical yacht-sized ships: SeaDream I and SeaDream II. Crystal has an extensive fleet of cruise ships, riverboats and yachts, but for this story, we're focusing solely on its one current yacht, Crystal Esprit. All three ships under consideration are extremely small by cruise ship standards.
Choose SeaDream if you want a choice of two ships.
Crystal's sole yacht (until its expedition yacht, Crystal Endeavor, debuts in 2019) is Esprit; SeaDream has two identical ships, SeaDream I and SeaDream II. That means the little cruise line can offer twice as many itineraries so you have a choice of where to go on your preferred vacation week. Plus, the two ships can carry four times as many people as Esprit, so it's not quite as difficult to find space onboard.
And if you want elevator access.
The yachting lifestyle is not always the friendliest to travelers with mobility issues, due to lots of tendering and the need for Zodiacs to get to shore. If you need or prefer an elevator, know that SeaDream's ships each have one, and Esprit does not.
Choose Crystal if you want a really small ship.
We're probably splitting hairs here, but Crystal Esprit carries just 60 passengers, while SeaDream's ships can carry as many as 112. While all feel extremely intimate, allowing for a complete lack of crowds and queues, and an emphasis on personal service, Esprit carries almost half as many people as SeaDream I or II and is a slightly smaller vessel than SeaDream's ships.
And want a contemporary feel.
Crystal Esprit and SeaDream's ships are all older vessels, but before Crystal Esprit entered service for Crystal in 2015, it underwent a dramatic refurbishment. Its new look is contemporary, and its tricked out with all sorts of high-tech toys, from iPads in all cabins to its very own submersible. If you prefer sleek marble and metal to more homey wood accents, Esprit is your ship.
---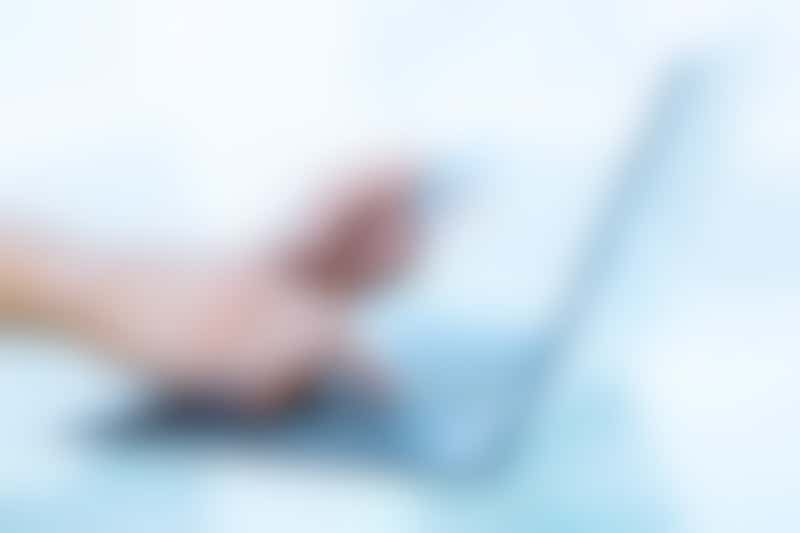 Pricing is generally dependent on packages and inclusions. (photo: PXpix/Shutterstock)
Price
Both cruise lines have expensive but inclusive fares, covering all tips, drinks, meals in all restaurants and room service and water sports from the ships' marinas.
Choose SeaDream for lower fares on Caribbean cruises.
If you're willing to pay luxury rates for a fabulous cruise vacation, but still want the best deal possible, SeaDream is your line. When we checked, entry-level fares for weeklong Caribbean cruises ranged from $2,800 to $4,000 per person. In contrast, Esprit fares started above those, ranging from $4,750 to $6,150.
Choose Crystal for slightly more inclusive fares.
Crystal Esprit's fares may be higher, but they also cover more. The price includes one or two complimentary tours in every port (SeaDream's are all extra-fee), an hour of Wi-Fi per day (SeaDream charges) and butler service in every cabin (SeaDream does not have butlers).
Explore Crystal Esprit Cruises
---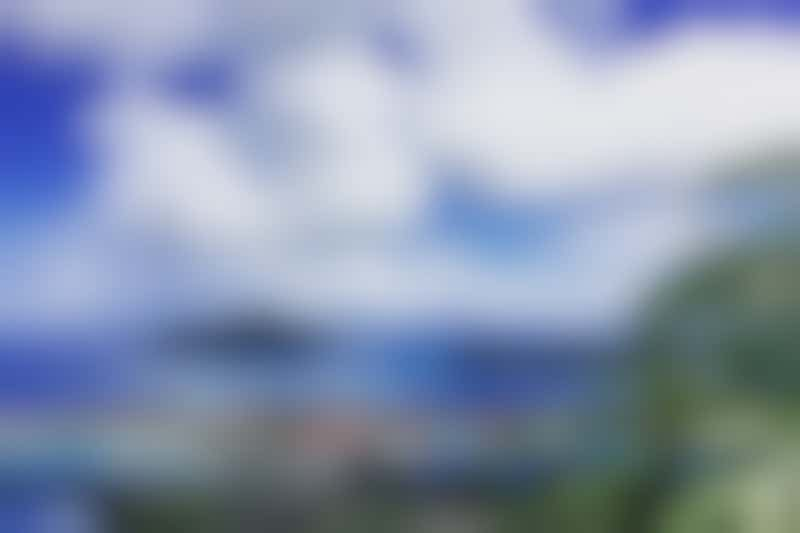 View of the Seychelles on a Crystal Esprit excursion (Photo: Carolyn Spencer Brown, Editor in Chief)
Itineraries
Both lines specialize in port-intensive itineraries, full of off-the-beaten-path ports only accessible to the smallest cruise ships and private yachts and sailboats. They also chase the sun because these ships are at their best when passengers can spend plenty of time outdoors.
Choose SeaDream if you want to explore the Mediterranean.
After a second season in the Seychelles and Adriatic in 2017, Crystal Esprit is repositioning to the Caribbean and remaining there through 2019 (if not longer). SeaDream routinely sends its ships to the Caribbean in the winter and Mediterranean in the summer. If you want to explore the Western Mediterranean (such as Spain, the French Riviera and Italy), the Adriatic or the Greek Isles, you'll want a SeaDream cruise.
Or if you want to sail transatlantic.
Because the SeaDream ships change cruise regions twice a year, each ship offers two transatlantic crossings every year. These trips typically see lower fares and lower passenger counts. While spending 11 to 14 days on a tiny yacht might not be everyone's cup of tea, some people love them and book SeaDream's transatlantics every year. Crystal Esprit isn't taking guests when it repositions from Europe to the Caribbean, and after that, there will be no more opportunities for a crossing until Crystal decides to redeploy it.
Choose Crystal if you prefer round trip sailings from St. Martin.
Crystal Esprit will offer a variety of Caribbean itineraries once it heads to that part of the world, but all will be seven-night round trip sailings from St. Martin. The predictability makes it easy to plan, whether you're booking a week or a back-to-back sailing. SeaDream changes homeports throughout its Caribbean and Europe seasons, and many itineraries are one-way sailings, meaning you fly into and out of different islands.
---
Champagne and Caviar Splash event (Photo: SeaDream Yacht Club)
Shore Excursions
SeaDream and Crystal make a point not to overschedule passengers and let them do their own thing in port, with plenty of time for water sports (kayaking, standup paddleboarding, sailing, etc.) from all three ships' water sports marinas. However, both cruise lines do offer a handful of shore excursions in each port, often focused on active pursuits, like snorkeling or scuba diving, or destination highlights. Groups are small by default since passenger counts are so low.
Choose SeaDream if you want to hike or bike with the crew.
What SeaDream does offer for free are local hikes and bike rides led by a crew member or sometimes the captain himself. These activities are a fun way to get some exercise while getting to know some of the ship's personable staff even better.
Choose Crystal if you want included tours.
Crystal Esprit always offers one or two included tours, with options like sailing, snorkeling, rainforest hikes and kayaking. Extra-fee options are also available in certain ports. SeaDream does charge for all excursions, with prices ranging from $59 for a snorkel trip to hundreds of dollars for a two-tank dive.
---
Suite cabin on Crystal Esprit (Photo: Crystal Cruises)
Cabins
Though the ships are small, you won't be cramped in cabins on either Crystal Esprit or SeaDream I and II. All have sleeping and sitting areas, and a choice of standard cabins or suites. You'll have plenty of storage for all your belongings, and upscale touches like a butler (Crystal) or turn-down gifts (SeaDream). Crystal's standard suites range from 223 to 280 square feet, while SeaDream's standard suites measure 195 square feet.
Choose SeaDream if you want a homier feel and separate sitting/living areas.
SeaDream's suites might not be quite as modern but they have a comfortable feel to them and a softer look, if that's your thing. We also prefer the layout where there's a separate sitting area with couch, desk and TV divided by a curtain from the bed and vanity area. While Esprit's cabins are technically larger, much of that square footage goes to the huge bathroom and the king-sized bed that dominates the room. SeaDream's cabins give more of a feeling of space in the living area.
And if you want more choice of suites.
Crystal Esprit really only has two types of cabins: Standard Suites and one 515-square-foot Owner's Suite. SeaDream ships offer more choice. Eight pairs of the standard Yacht Club Staterooms can be combined into Commodore Suites, with one bed replaced by a dining area; you then get two sets of closets and drawers and two bathrooms. In addition, you can upgrade further to a standalone 375-square-foot Admiral Suite or a 447-square-foot Owner's Suite.
Choose Crystal if you want high-tech cabins with a modern feel.
Esprit's cabins were completely redone Crystal-style in 2016, so they feel quite contemporary. Think crisp angles, metal and marble accents and high-tech toys. You'll find flat-screen TVs loaded with movies, iPads for programming your cruise, a Soundbar to play your music, a Krups coffee maker and lots of outlets for charging your electronics. SeaDream's suites are nice but have an older feel, relying heavily on wood for the furnishings.
And large bathrooms.
Crystal Esprit's bathrooms are more hotel-spacious then cruise ship-cramped. You'll find large showers with glass doors and multiple showerheads, and a marble double-sink vanity with oodles of storage shelves. There's even a TV hidden inside the mirror! Toiletries are by Etro. SeaDream's showers are also reasonably sized with glass doors, but the rest of the bathroom is rather cramped with minimal storage space. Toiletries are by Bulgari.
---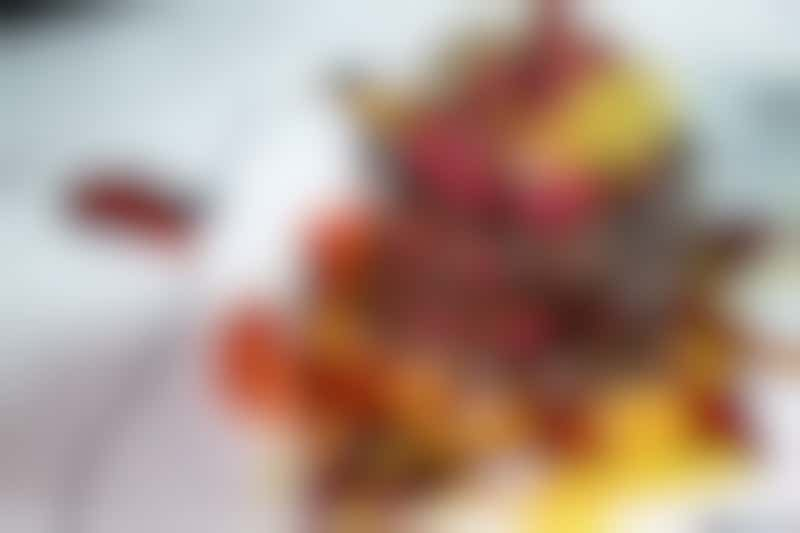 Chocolate and Raspberry Dessert (Photo: SeaDream Yacht Club)
Dining
Both Crystal and SeaDream have some of the best food at sea, though guests of both lines report that Crystal has the slightest of edges in the food department. Both lines will happily accommodate special requests and take care of passengers with dietary restrictions.
Choose SeaDream if you love dining outdoors.
While you can choose to eat breakfast or lunch outside on Crystal Esprit, SeaDream's two ships are configured with outdoor dining in mind. The main restaurant on both ships is really used only when the weather does not allow alfresco meals. Instead, the outdoor Topside Restaurant is the default dining venue for all meals, and you can enjoy sea breezes and pretty views while you enjoy SeaDream's chefs' fantastic cooking.
And if you're vegan.
You can certainly find things to eat on Crystal Esprit if you're vegan, but SeaDream offers a vegan, raw menu every night at dinner, featuring a new appetizer, fruit-vegetable juice, main and dessert every night. Look for organic ingredients like quinoa clusters and salad greens at breakfast and lunch for healthy and meat-free options.
Choose Crystal if you want a choice of dining venues day and night.
For a small ship, Crystal Esprit really packs in the dining venues. The indoor/outdoor Patio serves a mix of buffet items and made-to-order dishes for breakfast and lunch, and the Sunset Grill offers burgers, pizzas and salads in the afternoon. The elegant Yacht Club Restaurant offers a set menu and an a la carte menu every evening, and has an open kitchen so you can watch the chefs in action. Finally, help yourself to sandwiches and pastries at the Pantry 24/7 or order room service from any of the onboard restaurants or the anytime menu. In contrast, SeaDream only has one venue open for main meals; in between, the only options are room service or small bites at cocktail hour.
---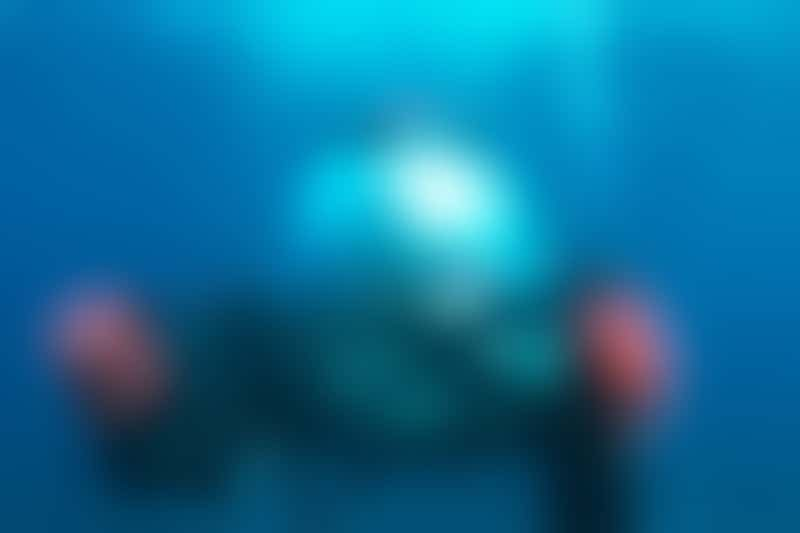 The mini-submarine ride offered on Crystal Esprit (Photo: Crystal Cruises)
Entertainment
Both Crystal Esprit and SeaDream emphasize water sports, with onboard marinas for swimming and water toy use directly from the ship. In keeping with the outdoor theme, both offer movies under the stars -- Esprit with a built-in pool deck TV, and Esprit with a makeshift movie screen by the pool. Other than that, you won't find a lot of scheduled activities or nighttime shows. Passengers explore in port or relax onboard, and the focus onboard is on socializing with shipmates and taking advantage of complimentary drinks.
Choose SeaDream if you want to gamble.
All three ships technically have mini casinos, but Crystal Esprit's isn't generally used on non-chartered sailings. SeaDream's two ships each have just one blackjack table (no poker, no slots -- just the one table), but it can attract quite a crowd and be lively late into the night.
And if you want to go to a spa.
SeaDream has a small, but full spa onboard with a salon for manicures and hair styling, several treatment rooms for massages and a dry sauna plus steam shower. Crystal only has a massage/facialist, who uses a small cabin-turned-treatment room.
Choose Crystal if you want to ride in a submarine.
Crystal Esprit has one water toy that SeaDream does not -- a three-person submersible that takes passengers below the water's surface to check out the sea life. However, it's not included in your fare; a 30-minute ride will cost $599.
---
Family
Neither line caters to young families, though neither turns them away. You won't find onboard kids clubs or activities on these ships. However, older or grown children who don't need to spend their vacation time with other kids will certainly enjoy the water sports and playing on the beach or exploring in port.