Who is Jane McDonald?
Jane McDonald first burst onto our TV screens more than 20 years ago, in 1998, when she appeared in the BBC1 docusoap "The Cruise". The series ran for 12 episodes and attracted an average of 13 million viewers, making Jane a household name overnight. The series followed the ups and downs of life onboard for the crew of Celebrity Galaxy (now Marella Explorer), on a Caribbean cruise (much like the current series of "The Cruise" does on Princess ships).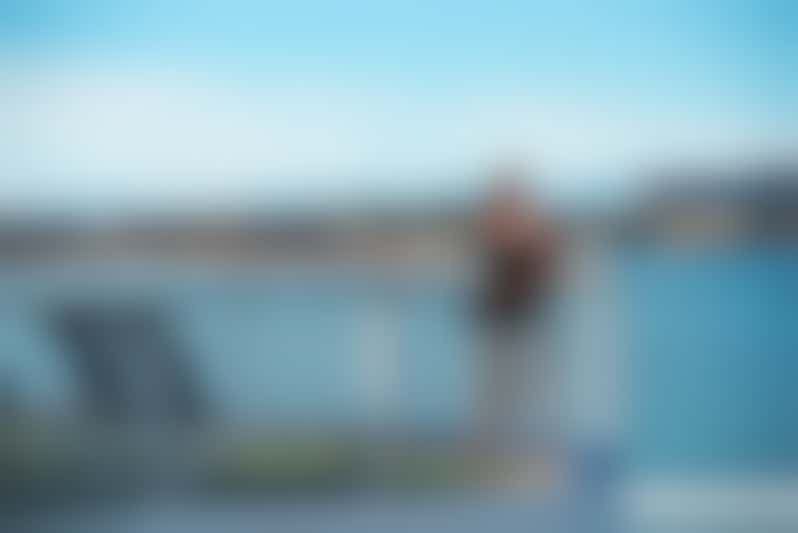 Why is Jane McDonald So Popular?
Jane, who was an entertainer and singer onboard, was the standout artist, capturing the nation's heart with her down-to-earth manner and warm Wakefield ways. Capitalising on her fame, she released an album entitled "Jane McDonald" which topped the UK album charts and stayed there for three weeks.
What Happened Next?
You might be forgiven for thinking that Jane disappeared for 20-odd years, so huge has her second round of success been. However, you'd be wrong -- as well as being a mainstay on "Loose Women" since 2004, she has released seven albums -- three of which made it to the Top 10 UK charts, including her highest chart placing -- "Cruising with Jane McDonald", that reached number 6 in June 2018. She quit Loose Women to concentrate on her music career in 2014. She has also appeared on the stage, radio and other TV shows, including "Star Treatment" and "Star for a Night."
Cruising With Jane McDonald
In 2017, someone came up with the great idea of getting Jane back on cruise ships -- along with music, her first love. And quietly, without a great deal of fanfare, the very first episode aired in February 2017. The series featured Jane experiencing four different types of cruising experiences -- MSC Cruises' 4,345-passenger MSC Divina on a seven-night Caribbean cruise; a mini-cruise to the Inner Hebrides and the Isle of Mull on Majestic Line's tiny Glen Tarsan; a river cruise on the Danube onboard Uniworld's S.S. Maria Theresa; and an Alaskan cruise on Holland America Line's Nieuw Amsterdam.
What happened next was unprecedented -- with every line featured reporting massive increases in enquiries and bookings both during the show, in the days afterwards and whenever it was repeated. The lines even put on extra call centre workers to deal with the uplift. Here at Cruise Critic, we too had never seen anything like it, with every single ship featured becoming the number one ship (in terms of visits) that week (even the tiny Glen Tarsan, which shot one of our least visited ship pages to number one on one night). Channel 5 confirmed the first show was its most successful ever, averaging 2m viewers per episode and gaining 8.4 per cent of the total UK viewing audience.
Inbetween filming, we even managed to snag a little time with her and conducted this Q&A back in 2017.
The second series aired throughout September 2017 and averaged 1.7 million viewers per episode -- making it the highest watched TV show on Channel 5 on Friday nights. It also gained seven per cent of the overall TV audience on a Friday night. Jane went on four different ships: Viking Sky, MSC Meraviglia, Avalon Poetry II and Celestyal Crystal, visiting the Baltic, the Med, the Rhine River and Cuba.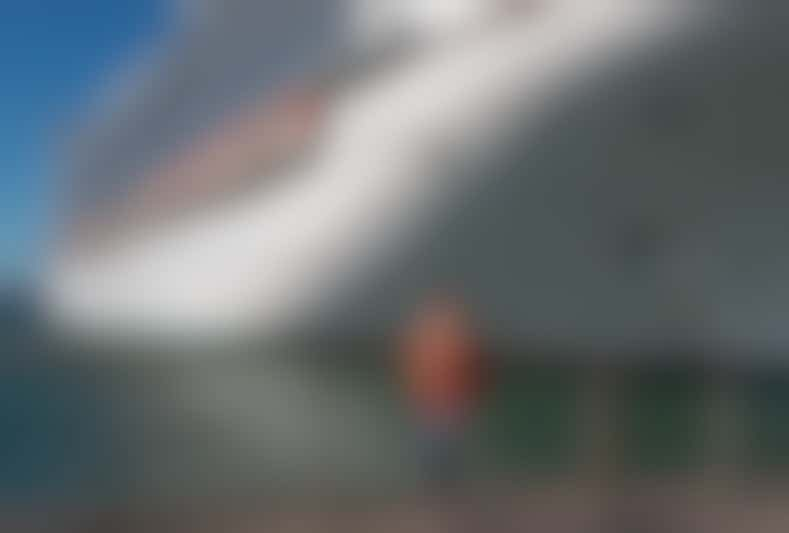 The third season aired in early 2018 and featured Ruby Princess, Iceland ProCruises' Ocean Diamond, AMAWaterways' AmaDara and American Queen Steamboat Company's American Queen.
Series Four, which featured Silversea and Holland America Line, broke new records, pulling in the highest numbers in the history of the show, with a whopping 2.4 million viewers and a 10.8 per cent audience share. Collectively, the fourth series of the programme garnered an average of 2.1 million viewers per episode -- 9.4 per cent audience share.
During the year, the show won a Bafta Award for Best Feature, making it the first win for a Channel 5 show. We caught up with her after her win to ask her how it felt to win such a prestigious accolade.
In January 2019, Jane was back for a fifth series -- on Princess Cruises for a cruise Down Under, then in the sixth series onboard Celestyal Cruises in the Aegean.
When Will Jane Be Back on Our Screens?
"Cruising with Jane McDonald" is back on Channel 5 for a sixth series in April 2019. The three-parter will feature Jane travelling along Portugal's Douro River on Emerald Waterways' Emerald Radiance as well as Ganges Voyager II on the Ganges in India.