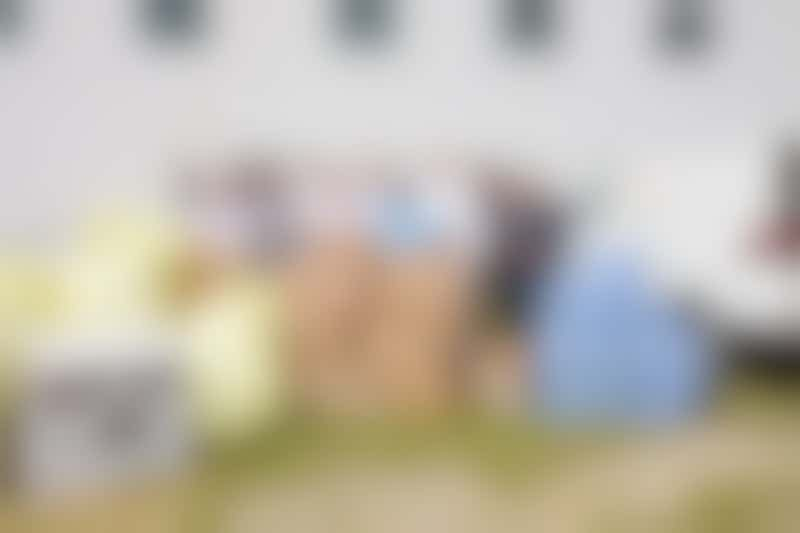 Volunteers from P&O deliver aid to Vanuatu following Cyclone Pam
Sipping cocktails and indulging in spa treatments may rank high on the to-do list of many cruisers, but knitting blankets for small babies in a Vanuatu hospital?
The Born to Knit program -- part of P&O Cruises' Pacific Partnership with Save the Children -- might seem a little out of the norm amid the list of activities aboard a cruise ship, but the initiative has proved so popular that in just a few months passengers knitted hundreds of squares, which created more than 40 blankets.
Although there has been much debate on the topic of 'voluntourism' in recent years, there is little doubt that it is a trend that is growing as people seek new rewards from their holidays through philanthropic activities or different ways of contributing.
But how abundant are these types of experiences at sea? We take a look at how cruise lines are tapping into the do-gooding trend.
Different cruise lines offer different ways to get involved, with some more hands-on than others. In addition to its knitting initiative, P&O gives passengers the opportunity to contribute a dollar from their onboard accounts toward the Pacific Partnership. Since the partnership's launch in January 2013, P&O Cruises and its passengers have raised almost $700,000 for Save the Children. One of its latest achievements was the delivery of a new medical facility to remote Aneityum with a new dispensary offering modern medical equipment and solar-powered electricity replacing a rundown pre-1970s building.
The initiative was also a key part of the clean-up after the destruction of Cyclone Pam in Vanuatu, which saw P&O ships delivering shipments of humanitarian aid and building materials to repair schools and other community structures.
As a P&O spokesperson explained, the overall aim is to leave a positive footprint in the communities the cruise line visited.
"The Pacific Partnership offers a tangible and heartwarming way for P&O Cruises and its passengers to give back to the island communities that have provided an idyllic backdrop for so many cherished holiday memories," the spokesperson said.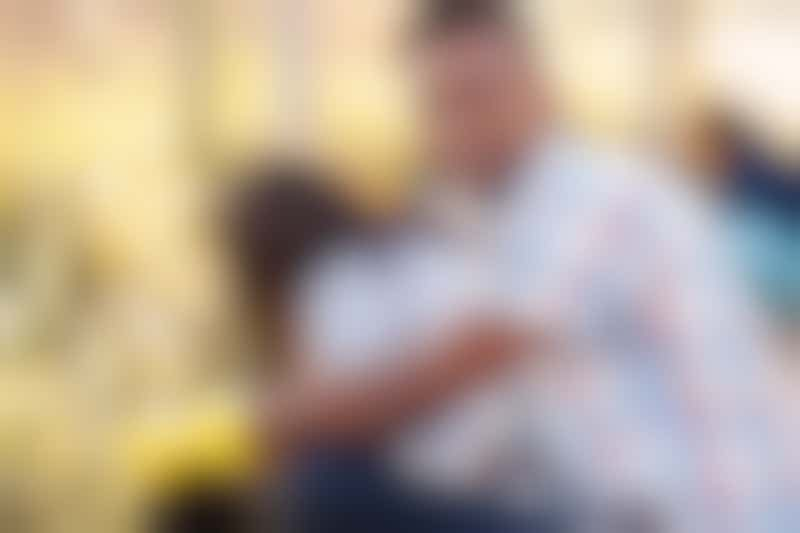 Photo courtesy michaeljung/Shutterstock
Crystal Cruises offers passengers a different take on philanthropy, taking them onshore in order to provide them with voluntourism experiences through its free You Care, We Care program. These have included redecorating an orphanage in Fiji's Lautoka, conservation efforts at the Hakikino Conservation Reserve in Napier in New Zealand and botanical garden assistance in the Northern Territory Wildlife Park in Darwin.
"The program helps travellers give back, while also bolstering cross-cultural understanding and local economies," says the cruise line.
Meanwhile, Holland America Line invites its guests to take part in a 5-kilometre fundraising walk on every sailing of its 15 vessels, with at least 80 per cent of the participation fee of A$25 (US$20) then distributed among six international cancer organisations including Cancer Council Australia. Participants of the On Deck for a Cause program get a T-shirt and wristband and are invited to a reception after a walk that ranges from nine to 12 laps depending on the size of the ship.
"Giving back is part of the Holland America Line culture, and it's gratifying to be able to support these incredible organisations in six countries where the majority of our guests live," says Richard Woods, HAL executive vice president marketing, sales and guest programs.
"This new program will help raise significant funds for cancer research, education, screening and treatment programs."
Another way to help is to sail with a cruise line that supports a cause close to your heart. Over in Fiji, Captain Cook Cruises has partnered with The Ocean Ambassadors to launch the Fast Track Fiji program, which sees industry stakeholders and leaders join forces to reduce plastic waste in the ocean, setting up recycling systems in remote areas of the country. The cruise line has reserved space on Reef Endeavour to carry plastic from the outer islands to the mainland.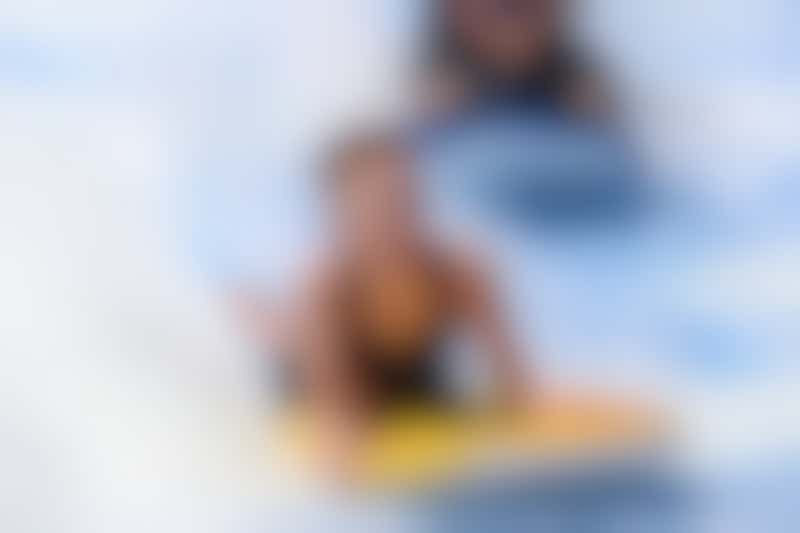 Photo courtesy campquality.org.nz
Royal Caribbean also has a worldwide partnership with the Make-A-Wish foundation and, more locally, supports Camp Quality -- the national charity that helps children with cancer and their families. That support comes in the form of sponsorship of gala dinners and family fun days aboard the ships, enabling the kids to enjoy the pool facilities and try out attractions such as the popular FlowRider (Voyager of the Seas).
Celebrity Cruises has a similar arrangement with the Breast Cancer Research Foundation and locally supports the McGrath Foundation, which raises money to place breast care nurses in communities across Australia.
But the biggest move towards voluntourism is cruising was the creation of a "social impact travel" brand called Fathom. Carnival Corporation announced this new cruise line in 2015 as an opportunity for passengers to work alongside locals on community projects. Beginning in April 2016, Fathom will embark on seven-day voyages from Miami aboard the MV Adonia, a 710-passenger vessel redeployed from P&O Cruises World Cruising for the start-up of the new operation.
Australians aged 20 to 60 years old have been identified as a key market for Fathom, although its first destinations are Cuba and the Dominican Republic; however, it's a concept that could potentially be expanded to the South Pacific.
Carnival Australia CEO Ann Sherry said: "Our Australian and New Zealand guests are always eager to engage with the communities we visit and to provide assistance wherever needed, as we have just seen in Vanuatu in the wake of Cyclone Pam," Sherry said. "I think fathom is a wonderful initiative that combines cruising with the desire of people to make a difference."
When deciding on a sailing, figure out how hands-on you would like to be, and then make sure that the cruise you choose meets your requirements.
Don't worry if you're leaning towards an itinerary that doesn't offer a philanthropic element; you can create your own by researching voluntourism activities that are available in port. For example Volunteer Vanuatu offers day-long volunteering opportunities for people visiting Port Vila on a cruise ship.