Thinking about cruising with a baby? A cruise is a great option for a baby-friendly vacation. From activities and babysitting services to the availability of strollers, diapers and cribs on board, we answer all of your burning questions on cruising with a baby.
Here's what to expect when cruising with a baby.
Are there any new COVID-19 protocols to be aware of when cruising with a baby?
Detailed health and safety protocols have been rolled out by cruise lines, some of which will apply to all passengers, including babies and toddlers. This is likely to involve taking a COVID-19 test to show a negative result before being permitted to sail. In addition, there could be a requirement to undergo further health screenings to identify symptoms consistent with COVID-19 at the time of boarding, including a secondary (rapid) COVID-19 test and temperature checks.
Under CDC guidance, children younger than two-years-old are exempt from wearing a face mask. However, masks are now mandatory in all cruise terminals and onboard all ships in the U.S., including when embarking and disembarking, for adults and children aged 2 and older. Consider the challenges you may encounter when trying to keep a face covering on a two- or a three-year-old while traveling when planning a cruise vacation with little ones (this rule applies when traveling on all forms of public transportation, including trains, planes, buses, ferries and subways.).
Some lines are reducing capacity to help manage social distancing at terminals and onboard. This will likely impact the number of babies, toddlers and children allowed access to the kids clubs at any one time.
Having reintroduced sailings on MSC Grandiosa in Europe, MSC Cruises has reduced numbers at kids clubs, brought in additional temperature checks and streamlined the kids club registration process, with pre-completed forms and speedy check-in. Those entering the kids clubs are also required to have hands and shoes sanitized upon entering.
Can I take my baby on a cruise?
Yes, you can bring your baby with you on your cruise vacation. With the exception of some adults-only ships, most cruise lines allow you to cruise with a baby who's 6 months or older. On certain itineraries -- usually exotic cruises and long ocean crossings -- the minimum age for kids is one year or older.
Only you can decide if you should take your baby on a cruise. Things to consider include whether you're comfortable taking a baby to a destination where medical care might not be as good as at home and whether bringing your baby will impact your ability to sightsee in port or enjoy all the cruise ship fun, especially the nightlife.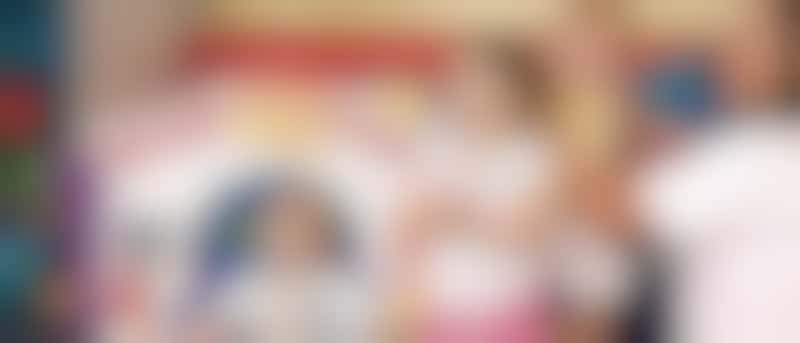 Best Cruises for Babies (ID: 628) (Photo: Royal Caribbean International)
Do I have to pay for my baby on a cruise?
This all depends on the cruise line. Some lines don't charge for infants sharing a cabin with two adults. Others lines may charge a discounted rate for third and fourth passengers in a cabin (e.g., babies and children). Other lines may charge the same as an adult fare, which is generally because babies create more work for ship staff (think cleanup), but do not create additional cruise line revenue by purchasing things onboard (such as cocktails, casino chips and shore excursions).
Babies and toddlers up to two years sail free on MSC Cruises, with kids aged two- to 11-years-old offered a reduced rate. On Cunard, infants up to 23 months travel free, while two- to 17-year-olds sail at a reduced rate, and Italian line Costa Cruises does not charge for infants under three.
Norwegian Cruise Line and Disney Cruise Line are among the lines offering reduced rates for babies and toddlers, while Celebrity Cruises, Holland America and Royal Caribbean regularly offer discounted fares and "kids sail free" promotions.
It's always advisable to enquire with your cruise line or travel agent about these promotions, since these offers are common among lines that otherwise charge for infants.
Where will my baby sleep on a cruise ship?
Cruise ships carry small, portable cribs (like Pack 'n Plays) for cruising babies; be sure to request one when you book your cruise. Some lines, including MSC Cruises, automatically add a crib to your reservation at the time of booking. Your baby is also welcome to sleep in the bed with you, or you are welcome to bring your own travel crib.
Older toddlers can sleep on pullout sofas (make sure one is available in your cabin before booking) or in a bed or rollaway cot, but cruise ships will not provide bed rails. Some parents bring sleeping bags and make "nests" on the floor for older babies who are too big for cribs but have trouble with regular beds.
Note that, on most cruise ships, your cabin will be one open room (like a small hotel room), with no way to separate your baby's sleeping area from the rest of the cabin. Some lines, like Disney, offer room-dividing curtains.
How can I bathe my baby on a cruise?
Unless you book a suite, family cabin or Disney cruise, your cabin will likely not have a bathtub. Cruise bathrooms are usually shower-only. To bathe your baby, take him or her in the shower with you (or use the removable shower head for a spray-down), do a sponge bath, or bring your own inflatable tub with you.
Upon request, some cruise lines, including Cunard, will provide baby bathtubs for use in cabins.
How do I feed my baby on a cruise ship?
Some cruise lines (such as Disney and Cunard) will mash or puree food for babies; others (like Carnival and Royal Caribbean) don't offer this service. Check with your cruise line before you sail. If cruise ship restaurants won't provide purees, you can either bring your own pre-packaged and unopened jars or pouches of baby food onboard or see if the line offers in-cabin delivery of baby food through its Gifts program.
Either way, you might want to bring a supply of food -- particularly snacks -- for use during shore excursions and as a backup if your baby is a fussy eater. Cruise ship restaurants have highchairs available.
If your baby is a milk or formula drinker, you should double check that your ship carries the type of milk (whole, 2 percent, soy, almond, etc.) your baby likes. You will need to bring your own formula onboard. Also, research in-cabin refrigeration options, especially if you plan on storing breast milk. Minibars don't always run as cold as your fridge at home. You may bring distilled water for use with powdered formulas, but most lines have it for sale as well.
Note that you are on your own for bringing -- and washing -- your bottles, sippy cups, baby spoons, bibs and other infant feeding essentials. Though some lines, such as Disney, offer sterilizers for in-cabin use.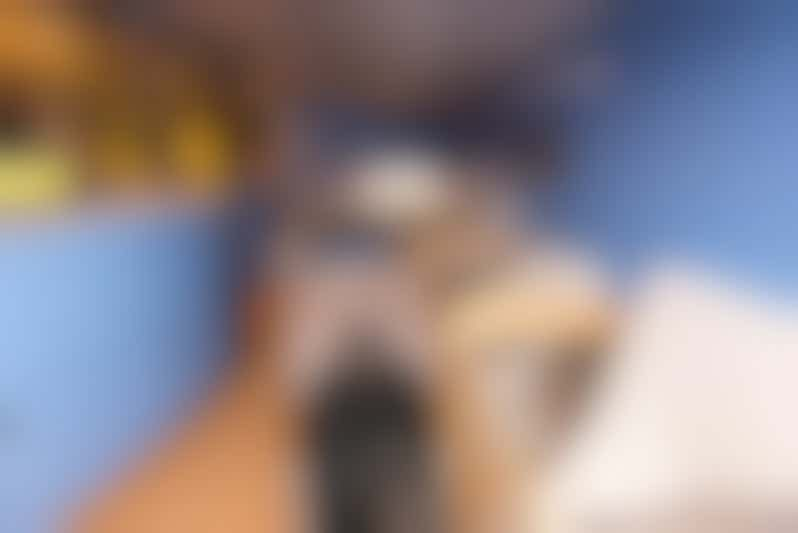 Royal Babies & Tots on Serenade of the Seas
Is there babysitting on cruise ships?
Babysitting options vary by cruise line. Some ships do offer in-cabin babysitting, but often there's a minimum age of one year, and sitting is only available if there's an available crewmember at the time you need. Ships with nurseries (Cunard, Disney, MSC and Royal Caribbean) will offer drop-off options in a group setting. Reserve your spot early, especially on cruises with lots of kids onboard.
Some ships have no baby-sitting for kids younger than three-years-old. In that case, you will need to take your kids, awake or asleep, with you to your evening activities, or have someone stay in the cabin with them while they sleep. It's not safe to leave your child on his or her own in a cruise cabin.
All About Cruise Ship Babysitting
Is there a safe place for my baby to play on board?
Yes -- with many caveats. Some cruise ships will have nurseries along with a baby and tots program; these are play areas with activities designed for the under-three set, but you might have to pay to drop off your child there in order to access the facility. Other onboard kids clubs will have play areas for kids younger than three to use with their parents or have open hours when parents can bring the little ones to play in the older kids' facilities when they are not otherwise in use. Some ships might host a play session for babies and toddlers in another onboard space, such as a lounge.
But you can't count on having a play space available for your baby at the time you need it. If your baby needs a place to crawl around or play, and you want to get out of your cabin, look for an unused lounge.
Look out for open railings, open stairwells, highly trafficked venues and hallways, and even decorations (like planters with rocks) that could be hazards.
Can we borrow toys and picture books on the ships?
Some ship kids clubs have toys you can borrow, but you are better off bringing your own. Cruise ships with libraries often have kids book sections, or you can find some in the kids clubs (Cunard's kids clubs offer a book-borrowing facility), but the selection will be hit or miss, so again, it's best to bring your own.
Can my baby use the cruise ship pool?
No. In accordance with health and safety regulations from the Centers for Disease Control, children must be toilet trained to use all cruise ship pools and most splash zones. Only Royal Caribbean and Disney have ships with splash zones certified by the CDC where the littlest cruisers may play in swim diapers.
Should I bring a stroller or car seat?
If you plan to travel by car or taxi during your cruise, you will need to bring your child's car seat to comply with the law and be safe. If you don't want to lug it, alternatives include only traveling by bus, hiring tour guides in port who provide their own car seats, renting cars with car seats or relegating yourself to port activities reached only on foot.
You will want some kind of stroller or baby carrier for taking baby around the cruise ship and in port. Some cruise lines, like Carnival and MSC, have rentals available; MSC offers loaners. You will need to store strollers in your cabin, so we recommend bringing a small umbrella stroller, rather than a large baby jogger.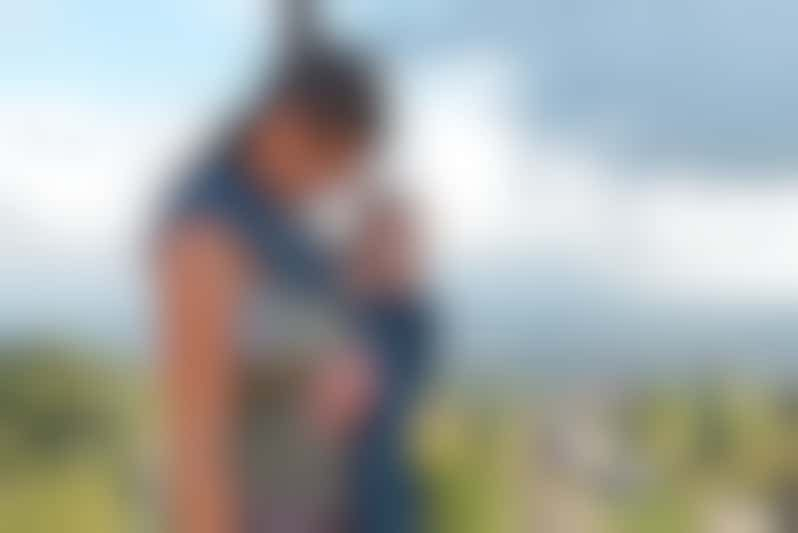 12 Most Essential Travel Baby Supplies You Need on a Cruise (Photo: lastdjedai/Shutterstock)
Can I bring my baby on a shore excursion?
All cruise line-sponsored activities onshore have age minimums. Often, the youngest babies don't qualify. When they can go on shore tours, babies typically go free or for a reduced rate. Otherwise, plan on arranging your own tours and activities in port with baby.
Can I do laundry onboard?
Yes, and given that babies are notoriously messy, you will likely want to do laundry at some point during your vacation. You can send out clothes for crewmembers to clean, but the fee is often quite high. Many cruise lines, including some or all of the ships operated by Carnival, Princess, Cunard, Holland America, and Disney have self-service laundry rooms.
MSC Cruises has introduced a handy Baby Laundry service, with baby and toddler clothes washed separately from other laundry, for a fee, using baby-friendly detergents, washed at lower temperatures in a specialized washing machine.
Otherwise, you can bring your own detergent and stain remover to hand wash items in your cabin bathroom's sink or in the shower/bathtub. Most cruise ship showers have clotheslines where you can dry your washing.
Do I need to bring diapers and wipes with me?
A few cruise ships sell diapers and wipes onboard, but most do not. You will need to pack enough diapers and wipes for your trip, order baby essentials through a cruise line's gifts program, or take time out of your sightseeing in port to pick up foreign brands to supplement. If your child usually wears cloth diapers, we'd recommend bringing enough disposable ones to cover the duration of the cruise as the crew will not launder dirty diapers.
What else should I pack for my baby?
Essential baby items will either not be available at a ship's sundry shop or will be expensive and finding the correct items in a foreign market can be dicey. We recommend bringing an emergency kit with baby medicines, band-aids, a thermometer and snot sucker, as well as plenty of infant-friendly sunblock. You'll want to bring a sun hat and swimsuit that provide the most protection from the sun, as well as warm hats and jackets for colder-weather cruises. Bring formalwear or dress-up clothes for nice dinners -- and because the photos make great souvenirs.
In addition to the aforementioned, pack baby food, bottles, sterilizer, diapers, wipes and nappy rash cream. Don't forget sponges, bottles brushes and a small bottle of dish soap if you're going to be washing bottles and sippy cups in your cabin. Also consider entertainment options, such as loveys, rattles and other baby toys, books, inflatable beach balls or sand toys. If your baby is not yet potty trained, consider packing a small inflatable pool to use on your balcony, though check with your cruise line beforehand.