Caribbean Mexico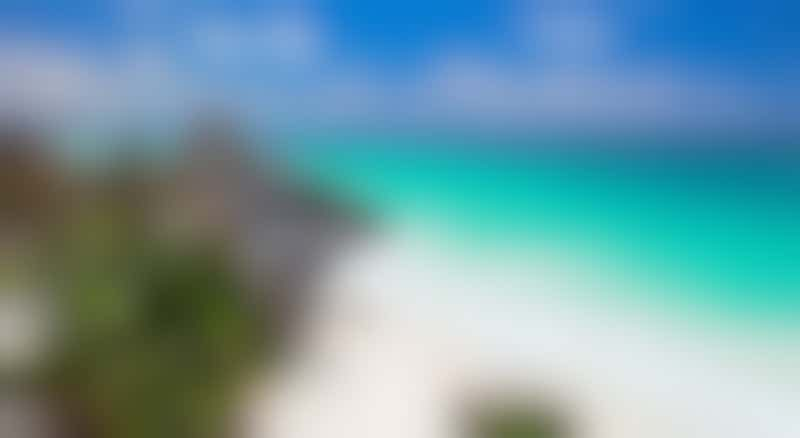 When many of us think of a cruise to Mexico, we think of Caribbean Mexico, where we'll go sailing along the Yucatan Peninsula, taking excursions to snorkel the reefs or visit Mayan ruins in the jungles. Caribbean Mexico is comprised largely of the Yucatan Peninsula, both the interior/Gulf of Mexico side and the Caribbean coastline, and the island of Cozumel. You'll hear people mention Quintana Roo when they talk about their Caribbean Mexican getaway; Quintana Roo is a state on the southwestern edge of the Yucatan Peninsula (bordered to the north by the state of Yucatan), and it includes the ports of Cozumel, Cancun, Tulum and others.
Bright blue and turquoise waters give Caribbean Mexico that tropical flair so many of us expect from a cruise, and those gorgeous waters are paired with equally stunning beaches where you'll find fine, white or pale gold sand, gentle waves and plenty of water sports to occupy your time. Weather across the region is influenced by the Caribbean, meaning there are risks of thunderstorms, tropical storms and even hurricanes, with the highest chance of strong storms occurring between August and October. That said, the weather here is a tropical delight: hot, sunny, cooled by that ocean breeze and absolutely ideal for a getaway.
The cuisine of Caribbean Mexico is seafood rich, with plenty of fresh fish, shrimp and lobster to go along with avocados, peppers (the state of Tabasco is not far from the Yucatan) and tropical fruits that grow here.
Inland, there are Mayan ruins aplenty to explore (and nearly every cruise line offers excursions to visit the ruins) and jungle preserves where you can zipline, ride ATVs, hike and do all the wildlife watching you care to do.
One distinct feature here are the cenotes, underground rivers and lakes accessed through sinkholes and caves (don't worry, the best cenotes are large and mostly claustrophobia-free); here the blue water takes on an otherworldly glow and you can swim, snorkel, splash and float to your heart's content. The cenotes were formed by the massive asteroid strike that formed the Gulf of Mexico; it helped create the flat, limestone landscape on the Yucatan Peninsula, and the majority of rivers and streams in the region carved their paths underground. This has given us, several million years later, a gorgeous subterranean playground.