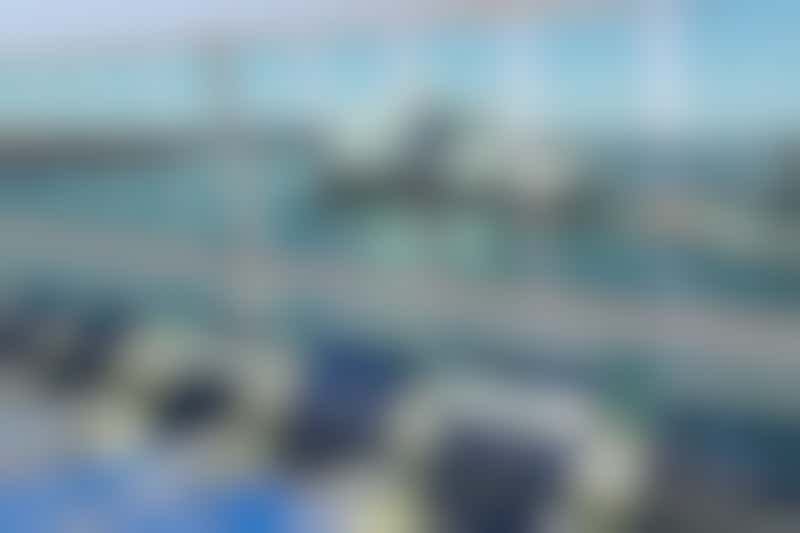 View of the Sydney Opera House from a cruise ship deck (Photo: JSvideos/Shutterstock)
Australian holidays are changing. Some locals are becoming so addicted to the cruise life that they're turning their backs on land-based trips and heading out to sea. The biggest cruise fans are signing up for back-to-back voyages, getting married onboard, celebrating birthdays and divorces on ships, and even ditching the idea of a retirement home to travel the world on a floating residence.
More than 1 million Aussies set sail in 2014 and the 2015-2016 summer cruise season was the biggest on record. It seems more and more Australians are becoming cruiseaholics, accustomed to the comfort, ease and fun of cruising.
Here are 10 reasons why cruising is booming in Australia.
1. Cruising offers amazing value for your holiday dollar
Cruise fares are generally inclusive of almost everything you'll need for a fantastic trip. Food, accommodation, entertainment and transportation between destinations are included in the fare. Some cruise lines have free drinks, free WI-FI and free tours. Many of the major players -- such as P&O, Royal Caribbean and Carnival Cruise Line -- offer Australian, New Zealand and South Pacific itineraries for less than AU$100 per person per night. Even cheaper deals can be found online.
2. Cruise ships come in all shapes, styles and sizes
What's holiday heaven for one person is hell for another. You just have to pick the right one for you. Whether you're after a romantic experience or people to party with, there's a perfect ship and itinerary for everyone. From the refined luxury of the 382-passenger Silver Whisper or sailing with 3,000 new friends on Explorer of the Seas, there are plenty of choices for Australian cruisers.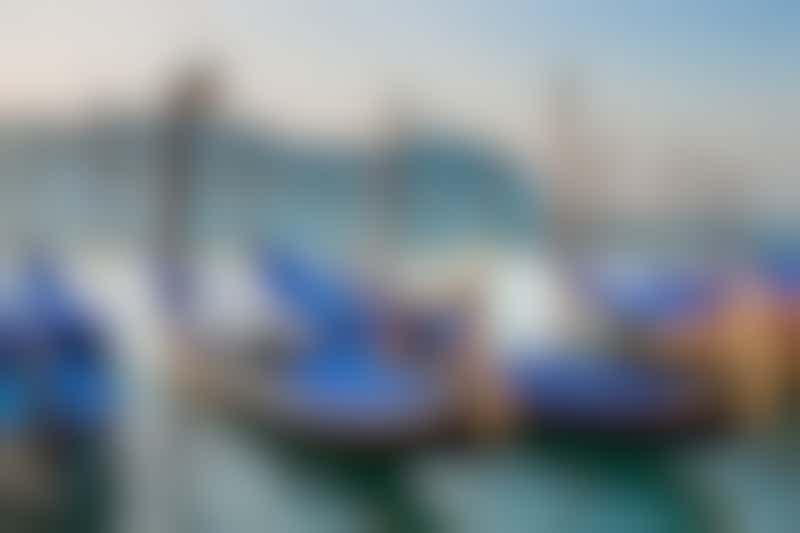 Cruise ship in Venice, Italy (Photo: Ugis Riba/Shutterstock)
3. You experience destinations in a different way
We're no longer just flying to Europe to visit London and Paris; we're flying in to cruise. Europe is now our third favourite cruise destination (after the South Pacific islands and within Australia), according to the latest Cruise Lines International Association (CLIA) Australasia report. The Caribbean, Alaska and Asia are other destinations that look and feel very different by ship. Not to mention cruising is far easier than travelling around foreign countries by car, coach or train.
4. You can sleep comfortably in transit
There's no other way of travelling where you have a queen size bed to snooze away your overnight transit in complete comfort. All cabins have private bathrooms, air-conditioning, some have balconies and butlers, and you wake up in a new destination with zero effort. Bliss.
5. You wake up somewhere else every day
There's nothing as exciting as looking out the window to a different view every morning. One day you might gaze upon a postcard-perfect beach and the next day to the splendour of an ancient city. With a growing trend for Australians to do back-to-back cruises, particularly on European and Asian itineraries, you can pack in a lot of destinations into a relatively short time.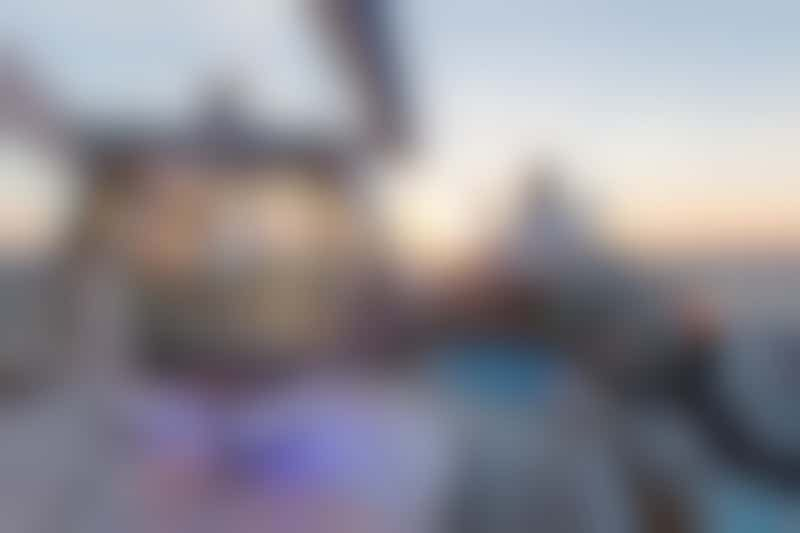 The North Star on Quantum-class ship, Anthem of the Seas (Photo: Cruise Critic)
6. The views are inescapable
There's no other form of travel that offers you panoramic views wherever you are -- whether you've arrived at a port or your ship is sailing into the beautiful blue. If you're lucky enough to cruise in Asia on Royal Caribbean's newest ship Quantum of the Seas there's also North Star, an incredible glass observation capsule suspended from a giant arm 300ft above sea level, which takes the 360-degree vista to a whole new level. Sydney-based Ovation of the Seas will also offer the North Star experience when it comes Down Under in December 2016.
7. It's impossible to get bored
Pick the right ship and you'll find something to do at any time. Beyond the usual swimming pools and hot tubs, Carnival Spirit and Legend have waterslides and splash parks, while Voyager of the Seas and Explorer of the Seas offer FlowRider surf simulators for wannabe surfers, plus ice rinks, rock climbing walls, putting greens and gymnasiums for sporty types. Action fans will also enjoy P&O's adventure parks with zip lines, funnel climbs and other adrenaline-pumping activities. Those who just want to be pampered can hit the spa and beauty salon, while those who prefer to indulge their minds can head to art classes and lectures. Then there are the Broadway-style shows, dozens of entertainers, musicians, comedians and movies for every taste. And that's not including all the things you can do at the cities and islands you visit.
8. You will never go hungry
Cruises are no longer all about buffets and all-you-can eat pizza. Today's cruise ships cater to every palate and every dietary need with an endless array of food showcasing the cuisines of many parts of the world. You can eat as much or as healthily as you like, and most of it is included in the fare. For those who like to dine al fresco, Celebrity Solstice has a real grass-top deck with a Lawn Club Grill offering the delights of an outdoor barbecue. Foodies will also appreciate the fine dining in specialty restaurants (for a small surcharge, from AU$20 to $50), often in partnership with a celebrity chef. Princess Cruises' has teamed up with Curtis Stone with shareable meals on Share, P&O has Salt Grill by Luke Mangan, and Carnival serves unbeatable burgers devised by Guy Fieri.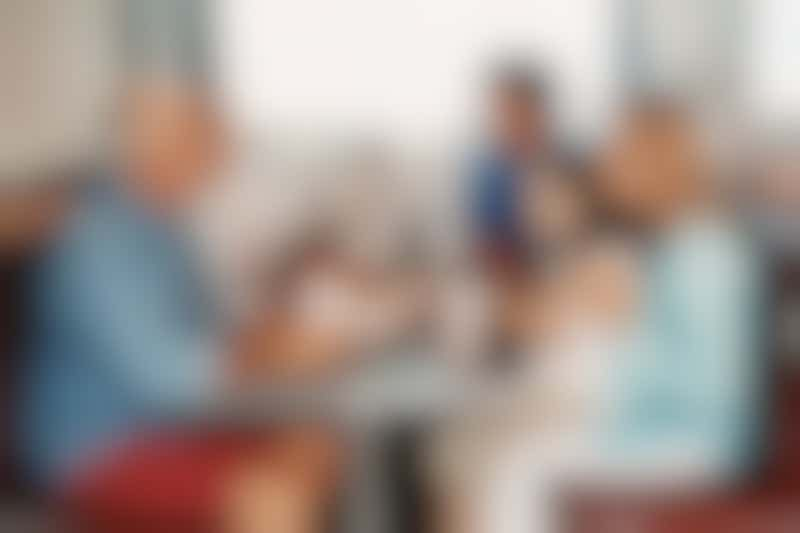 Multi-generational family on a Royal Caribbean cruise (Photo: Royal Caribbean)
9. Cruising appeals to every age and ability
Cruising's appeal cuts across all age brackets, reflecting the broad variety of product and destinations as well as the accessibility offered by cruise lines worldwide. Cruising works well for multi-generational travel, family reunions and celebrations because the needs and interests of every generation can be met in the one place. The bigger cruise lines such as Celebrity, Princess, Royal Caribbean, Carnival and P&O all boast dozens of gentle activities for grandma and granddad, relaxation and entertainment for mum and dad, and loads of active fun for the kids. MSC Cruises even go as far as offering free cruises for children under 18 when they share a cabin with two paying adults.
10. Aussies love getting out on the water
Australia has grown to become the world's leading cruise market in terms of growth (the percentage increase in the number of people cruising) and population penetration (the percentage of people who have taken a cruise). We love river cruising as well as ocean cruising. And this is despite the fact that the majority of the population already lives on the coast -- or perhaps it's the very reason why we just can't enough of cruising.