Cruise vs. All-Inclusive Resort: Which Is Cheaper?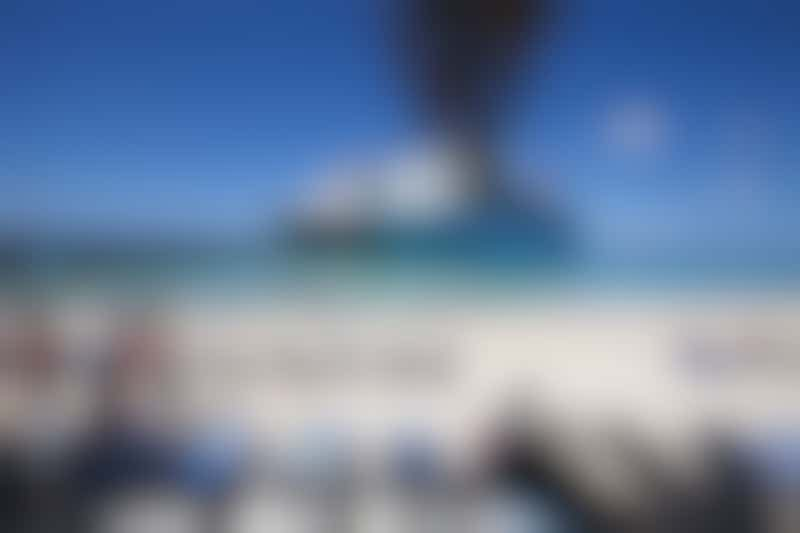 Beach at Grand Turk Port
It's hard to compare apples to apples to find out whether a cruise or all-inclusive resort is cheaper. Ted Blank, a luxury travel advisor and manager with Travel Leaders in Stillwater, MN, priced out a couple of vacation options, so we could compare.
A weeklong Royal Caribbean cruise to the Caribbean in February started at $2,050 total for two people in an inside cabin (or $2,220 for an outside cabin), including port charges. An entry-level room in the four-star Riu Palace Costa Mujeres, just north of Cancun, cost $2,950 for a couple, while a similar room at a Secrets Resort in nearby Playa Mujeres, a property Blank considers a closer match to Royal Caribbean, cost $4,644 for two.
That's roughly double for the comparable all-inclusive. However, all drinks, dining and Wi-Fi are included at the resorts, whereas cruise passengers would need to pay extra for beverage packages, internet and specialty dining, adding to the cost of the cruise.
On the upscale end, Blank priced a 10-night Caribbean cruise on Oceania (including port charges, domestic airfare and your choice of complimentary shore tours, beverage package or onboard credit) from $7,700 for two people (or $770 per night) in an outside cabin. The top-of-the-line, all-suite Grand Velas Resort with a similar focus on the culinary experience costs $6,500 per couple ($928 per night) for a weeklong stay in a non-oceanview suite. Again, the cruise is cheaper and includes airfare, but the resort will offer a larger room.
Generally, the base cruise fare will be cheaper when comparing similar vacations. The amount of extra purchases you make for tours, drinks, spa treatments and other extras will really determine whether a cruise or resort is the better deal for you.
When you do these calculations, don't forget to include airfare. Most all-inclusive resorts are located outside the United States, making flying a necessity; however, depending on your location and how you book, you might find reasonable air deals to the big resort destinations in Mexico, the Dominican Republic and Jamaica.
Cruises, on the other hand, depart from a large selection of U.S. cities. Depending on where you live, you might be able to drive there or book a cheap flight -- saving on total vacation costs. On the other hand, airfare could be pricy if you're flying cross-country or your home airport has limited nonstop flights to your cruise homeport, which would increase your travel spend.