Volunteering on Shore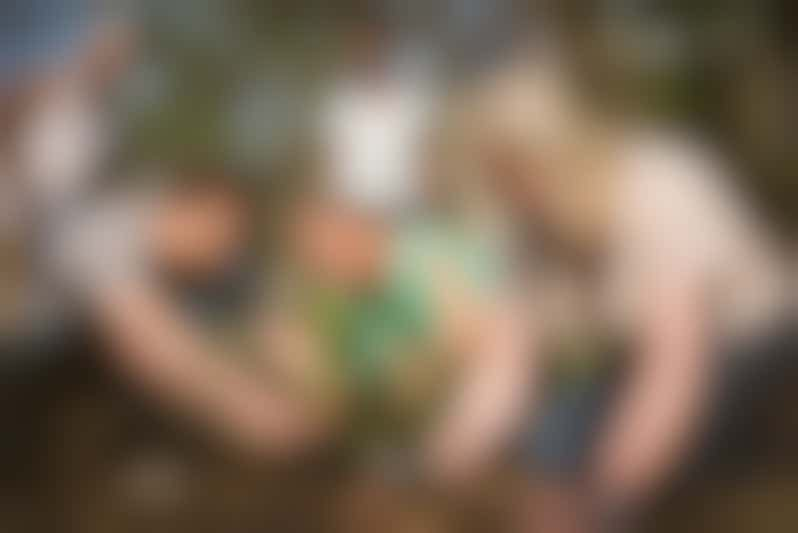 Volunteering (Photo: Fathom)
Volunteer activities can be done as part of specially branded shore excursions on several cruise lines, with especially well-developed initiatives in place on Carnival Corporation ships and Crystal Cruises.Alternatively, passengers can seek out their own volunteer opportunities while in port, or sync up with a group such as Hope Floats, a nonprofit company that helps connect cruise passengers who want to volunteer independently with Caribbean-based branches of charitable organizations like the Red Cross, Salvation Army or The Humane Society (in Antigua; Barbados; Belize; Cozumel, Mexico; Nassau, Bahamas; St. Lucia; St. Thomas; and Tortola).
Carnival Corporation: Carnival Corporation's short-lived social impact-themed cruise line, Fathom, debuted in 2016 to offer Dominican Republic and Cuba cruises with a voluntourism slant, but ceased operations in 2017. However, the spirit of the venture lives on through the line's various cruise line arms.
Passengers aboard its subsidiaries, like Carnival Cruise Line, Holland America Line and Costa Cruises, can sign up for Fathom Travel-branded shore excursions highlighting education (teaching English to local schoolchildren) and economic development (supporting a women's chocolate-making cooperative) opportunities in Amber Cove, in the Dominican Republic.
Princess has most fully absorbed the heart of the Fathom brand via its 2018-debuted series of Travel Deep Caribbean sailings from Fort Lauderdale on Crown Princess (a program that may be expanded to other Carnival Corporation brands in the future). These itineraries afford group participants a chance to connect and care for local Caribbean communities through activities like donation drops, beach cleanups, tree plantings, school visits and assistance with home builds for hurricane victims, along with special dinners and programming back onboard.
Holland America Line: Holland America has offered shoreside volunteer activities for nearly a decade via a program called Cruise with Purpose. The specially themed excursions are available in ports in Latin America (Nicaragua, Panama, Costa Rica, Mexico), Europe (Portugal, Croatia), the Caribbean (Dominican Republic), Australia and the U.S. (Alaska). Sign up to visit with schoolchildren in Nicaragua, or assist a marine scientist team gather info on the humpback whales of Alaska on an outing aboard a research vessel.
Crystal Cruises: Luxe Crystal Cruises runs an ever-expanding You Care, We Care program, offering free shore excursions for passengers and crew that involve volunteering activities -- typically developed in partnership with local charities -- during sailings on Crystal Serenity, Crystal Symphony and Crystal Esprit.
Depending on the itinerary, excursion opportunities might include assisting animals in Alaska or Germany; visiting children's charities and organizations in Brazil, South Africa or Fiji; or pitching in on land conservation projects in Oregon, Australia or New Zealand. Aiming to be topical, a 2018-launched excursion in Hilo, Hawaii, assists community efforts to provide food, supplies and emergency housing to victims of the Kilauea volcano eruption.