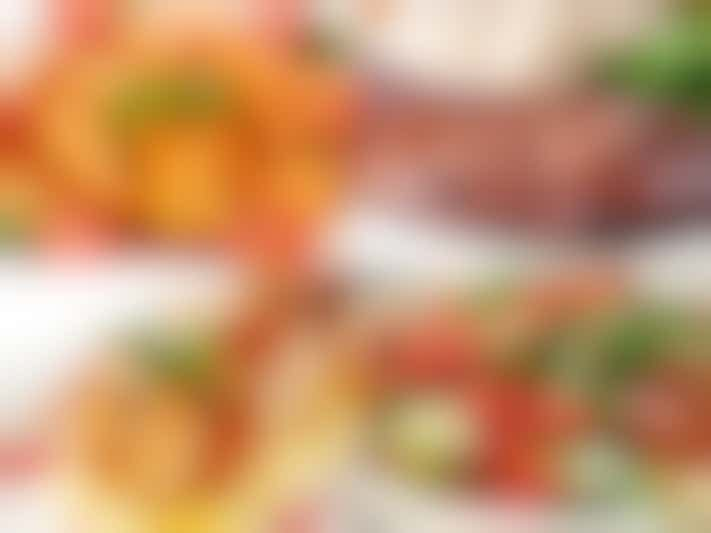 Foods for every taste - photos courtesy of Shutterstock
Craving a juicy steak? Can't last a week without your sushi fix? Perhaps you're a fool for a beautifully cooked fish or a fine risotto. The beauty of cruising is that you can usually satisfy all of your food yearnings without setting foot off the ship. Not only are cruise lines adding more dining venues to new and old ships alike, but they're embracing ethnic and regional cuisines to add variety to onboard menus.
Italian, Asian, French, American, seafood and steak -- these are the most common restaurant types found onboard. And while you might not be choosing your cruise ship based solely on whether its prime rib is best in the business, it's fun to think about which cruise line does which cuisine best. Plus, with most specialty dining venues charging extra fees -- and increasing those upcharges every few years -- you do want to know which venues are worth the extra money.
We eat a lot of ship food here at Cruise Critic, so we put our heads together to come up with the best onboard restaurant for each type of cuisine. Let the salivating begin!
Italian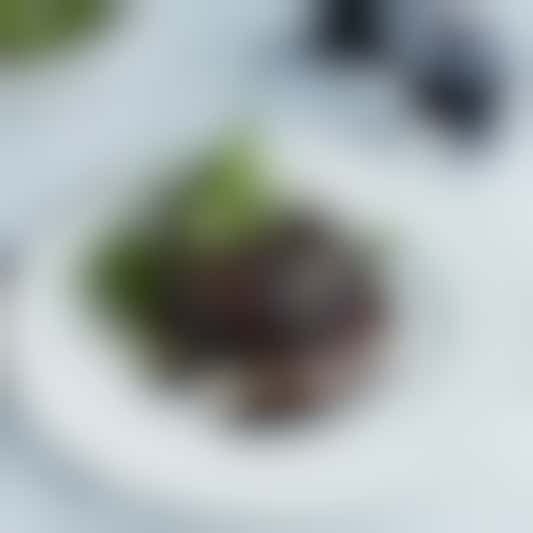 Lamb from Jaime's Italtian - photo courtesy of Royal Caribbean Interntional
Restaurant: Royal Caribbean's Jamie's Italian
Featured On: Quantum of the Seas, Anthem of the Seas
At the Helm: Celebrity chef Jamie Oliver, one of Britain's most acclaimed chefs
Why We Love It: Unique twists or traditional fare, indoor or alfresco seating -- you decide how you want to dine at Jamie's Italian. Either way, you can't go wrong with high-quality ingredients and delicious dishes.
The Dish: Debuting on Royal Caribbean's first Quantum Class ship, Jamie's Italian serves up dishes like Oliver's famous wood plank with cured meats, pickles and cheese; pumpkin panzerotti; and zingy prawn linguine, as well as a variety of small plates.
Cost: You'll shell out $25 for dinner and $15 for lunch, per person. Reservations are not required, although we recommend them, especially if you plan to dine during peak hours.

Check Prices for Quantum of the Seas cruises.
Asian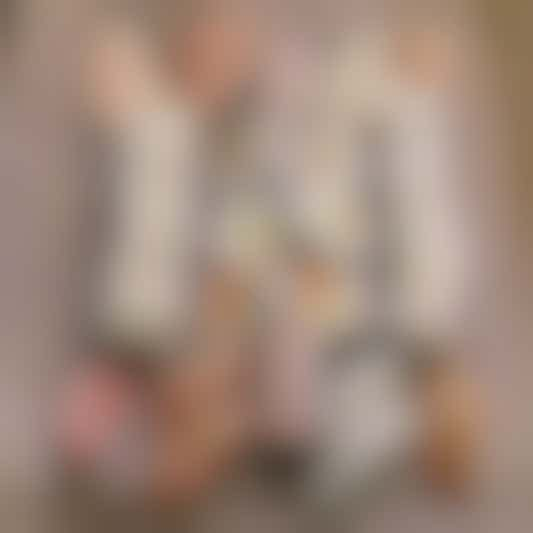 Sushi Platter from Silk Road - photo courtesy of Crystal Cruises
Restaurant: Crystal's Silk Road and the Sushi Bar
Featured On: Crystal Symphony, Crystal Serenity
At the Helm: World-renowned master chef Nobuyuki "Nobu" Matsuhisa
Why We Love It: The onboard chefs were all personally trained by the master himself -- and it shows.
The Dish: Nobu's menu is a blend of classic Japanese, Peruvian and European cuisines. Some of his popular entrees include lobster with truffle-yuzu sauce and the Nobu Box, a sampler of his famous beef, cod and rock shrimp dishes. Don't miss the sushi and sashimi at the sushi bar.
Cost: The first reservation is complimentary and can be booked pre-cruise; additional reservations are $30 per person, based on availability, and they must be made onboard.

Check prices for Crystal cruises.
French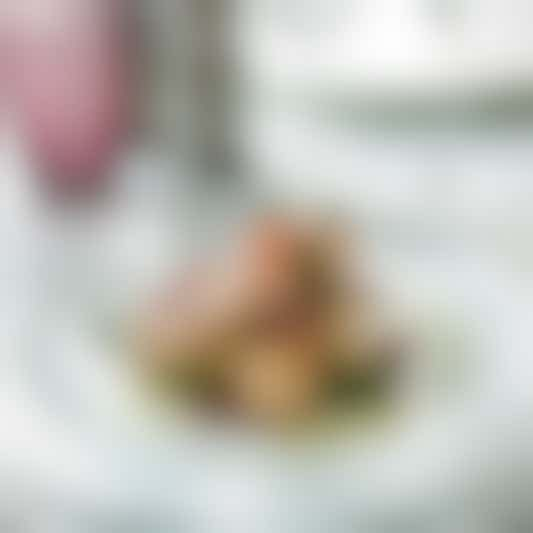 Le Champagne - photo courtesy of Silversea Cruises
Restaurant: Silversea's Le Champagne
Featured On: Silver Cloud, Silver Wind, Silver Spirit, Silver Shadow, Silver Whisper
At the Helm: Silversea's culinary team
Why We Love It: It's the only restaurant at sea belonging to Relais & Chateaux (a network of more than 500 luxury hotels and restaurants around the world).
The Dish: Le Champagne is upscale, even by Silversea's luxury standards. The small French-inspired restaurant, which can host only a limited number of diners per night, offers six-course meals inspired by wine regions around the world. While menus change continuously to reflect itineraries, dishes might include meat-filled pastries and foie gras, shellfish with asparagus sorbet and roasted Bresse chicken.
Cost: It'll set you back $40 per person. Reservations are required.

Check Prices for Silversea cruises.
American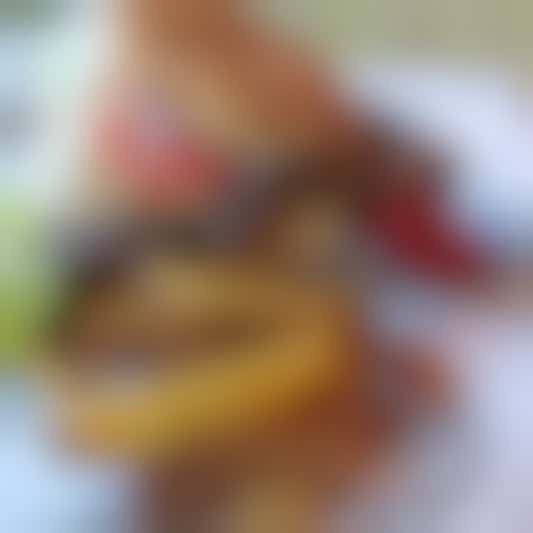 Burger and Fries from Guy's Burger Joint - photo courtesy of embarkandaway.com
Restaurant: Carnival's Guy's Burger Joint
Featured On: Carnival Breeze, Carnival Conquest, Carnival Freedom, Carnival Glory, Carnival Liberty, Carnival Sunshine, Carnival Triumph
At the Helm: Restaurateur and Food Network personality Guy Fieri
Why We Love It: Carnival proves you don't need fancy clothes or lap napkins to enjoy a high-quality meal.
The Dish: Found on a number of ships after Fun Ship 2.0 upgrades, Guy's Burger Joint serves fresh-off-the-grill burgers and hand-cut fries in a fun, laid-back poolside setting. Diners can order prepared menu items or head to the toppings bar to customize their burgers.
Cost: It's free. To grab some grub, you'll need to wait in line.

Check prices for Carnival cruises.
Seafood
Scallops from Ocean Blue photo courtesy of Norwegian Cruise Lines
Restaurant: Norwegian's Ocean Blue
Featured On: Norwegian Breakaway, Norwegian Getaway
At the Helm: New York-based Iron Chef Geoffrey Zakarian
Why We Love It: Considering Ocean Blue's high-quality food and upscale ambience, dining there is a steal. The cover charge alone is less than Zakarian's famed Dover sole, sold at his NYC establishment for $68.
The Dish: Ocean Blue is Norwegian's most upscale dining venue. Its emphasis is on seafood; diners can choose from eight starters and eight main choices that include a daily special, black sea bass, monkfish, salmon, crab risotto and scallops. The restaurant also has an adjacent raw bar, which features primarily crustaceans and wine by the glass, as well as a la carte pricing.
Cost: The surcharge there is $39 per person. Reservations are not required but are recommended.

Check prices for Norwegian Getaway.
Steakhouse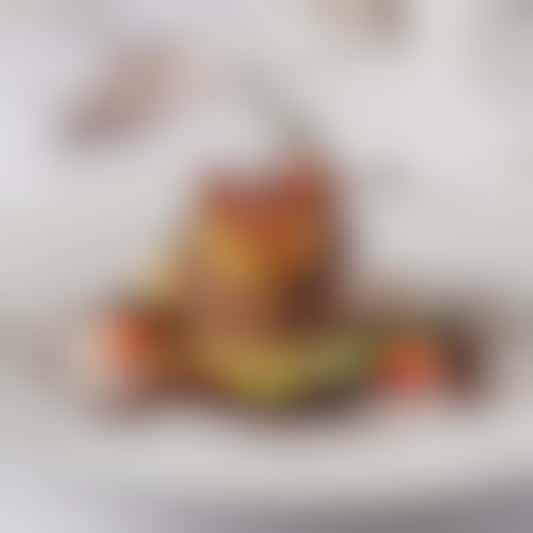 Restaurant: Regent's Prime 7
Featured On: All Regent Ships
At the Helm: Regent's culinary team
Why We Love It: Prime 7 epitomizes a classic steakhouse, and its USDA-approved beef has all been dry-aged at least 28 days. While meat-lovers will pay hefty surcharges for this kind of fare on other lines, Regent's best beef is complimentary.
The Dish: Like any steakhouse, the menu features steaks and seafood. We recommend the ahi tuna tartare or jumbo lump crab cake starters, huge entrees like prime porterhouse (carved tableside), whole Maine lobster or surf and turf (6 oz. filet mignon with your choice of lobster tail or Alaskan king crab legs). For dessert, treat yourself to Regent Seven Seas' famous 14-layer Valrhona chocolate cake with roasted pistachio sauce.
Cost: It's gratis, but reservations might be limited to once per cruise so every passenger gets to try the venue.

Check prices on Regent Seven Seas Ships.
For more of our favorite cruise ship alternative restaurants, check out: 15 Best Cruise Ship Alternative Restaurants.