What Documents Do I Need for a Cruise?
Passports
For U.S. citizens, passports are necessary for travel by land, sea or air anywhere outside the United States. American citizens may opt instead to use a U.S. Passport Card when traveling by land or sea (not air) between the United States and Canada, Mexico, Bermuda or the Caribbean. Approved by the U.S. Department of State, the card is a limited-use passport reduced down to the size of a driver's license. Most cruise lines require that the passport or passport card be valid for at least six months following the completion of your travels.
One exception to the passport or passport card rule applies to "closed-loop" cruises -- itineraries that begin and end at the same U.S. port. Passengers on these cruises still need to present a government-issued photo ID (such as a driver's license) and proof of citizenship (like a government-issued birth certificate), but they are not required to carry passports. Note that for kids younger than 16 years of age, a birth certificate (or its equivalent) alone will suffice.
However, we recommend passports even for closed-loop sailings because in the case of an emergency -- such as an injury or illness that forces you to debark early in a foreign port -- a passport will make it much easier to handle unexpected return travel by air. Also, some ports, like Martinique and Guadeloupe, will not allow you to enter the country without a passport, even on a closed-loop cruise.
Passengers without acceptable identification will not be allowed onboard and will not receive a refund if they miss the cruise for lack of correct documentation.
For more information, check out our sister website SmarterTravel.com's Passport Center.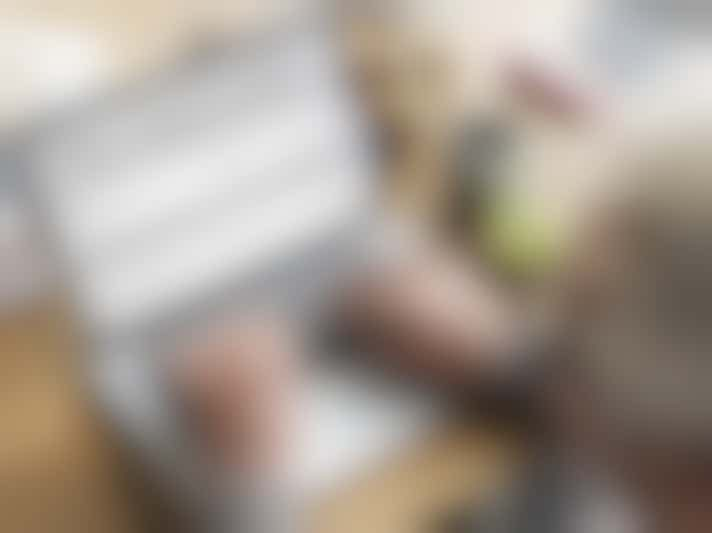 Man Filling out Online Visa Application (Photo: Rawpixel.com/Shutterstock)
Visas
For Americans, some popular cruise destinations, such as Russia and Australia, require visas. Check with your cruise line because individual country policies can vary. For instance, in Russia, if you plan to purchase a ship's shore excursion, the visa requirement is waived. If you choose to tour with a government-approved independent tour operator, you may also bypass the visa restriction. But if you plan to wander around ashore on your own, you'll have to secure a visa ahead of time.
Other countries, like Egypt and Turkey, will allow cruise ships to acquire "blanket visas" or visa waivers that cover all passengers for short visits of up to 72 hours. In this case, you typically won't have to do a thing (but do check with your cruise line beforehand, just in case).
For more information or to apply for a visa, contact the appropriate consulate or embassy near you; visas can also be obtained through third-party visa service companies, but you will pay an extra processing fee for the convenience.
Bottom line: The visa requirement is your responsibility, not the cruise line's. Double-check any information given to you by the cruise line regarding visas, and if you think you might need to apply for one, make sure you start the process well in advance of your trip.
Proof of Vaccination
Generally, vaccinations are not required for travel to cruise destinations, though many countries do list vaccine recommendations for travelers. (Taking medications to prevent malaria transmission in affected areas is a commonplace suggestion, for instance.) The main, albeit rare, exception is for yellow fever inoculations. If you are traveling to or have recently visited one of the 47 African countries or 13 South or Central American nations where there is a risk of yellow fever, you might be required to present proof of vaccination to enter ports in several countries like the Bahamas, Belize, Cambodia, China, Egypt, Mexico and more.
Cruise Boarding Documents
In order to board the ship, you'll need to show up at the embarkation terminal with your cruise boarding documents and personal identification in hand. The required boarding documents can typically be printed out at home ahead of time; some lines will still send them out via old-fashioned snail mail.
There will also be a credit card authorization form to set up your cashless onboard account, as well as a health questionnaire to assess your current state of health. (This is a safeguard against norovirus and other illnesses that could potentially be spread onboard.) Today, due to increased security requirements, many cruise lines require you to fill out the required documentation via online check-in ahead of your arrival at the cruise terminal; this step also helps to expedite lines at the pier.
In some ports (including Nassau), you might need a valid ID in addition to your cruise card to re-board your ship. Check requirements before disembarking.
Family Documentation
On some cruise lines or on certain itineraries, a single parent traveling with children might be required to show a letter of permission from the second parent. If parent and child don't share a last name, many lines require additional documentation (like the child's passport and birth certificate) as proof of the relationship. Grandparents or other guardians traveling with minors without either of their parents will also need a letter of consent from a parent and often an official form from the cruise line. Note that further documentation could be required for boarding an airplane for international flights; you can check in with the U.S. Department of State to verify what documentation is needed by country.
Also, if you plan to cruise while pregnant, many cruise lines require written approval from a doctor. See our mini-guide to cruising while pregnant for more.
Useful websites:
---