Karaoke at the Spotlight Lounge on Enchantment of the Seas (Photo: Cruise Critic)
Karaoke -- the Japanese pastime of singing popular songs in front of other people, usually with friends -- is a staple on most mainstream cruise ships. Generally offered on a nightly (or almost nightly) basis, cruise karaoke is almost always accompanied by alcohol. Whether you love to sing, enjoy the vibe of karaoke bars or want to be prepared for the embarrassment your friends have in store for you when you've had one too many, here's everything you need to know about cruise karaoke.
How does karaoke work on a cruise ship?
Cruise karaoke is very much like karaoke at a land-based bar. Cruisers choose songs from a binder-bound list and sign up for a slot to sing. When their names are called, they croon along to prerecorded music. For those who lose their way, the lyrics are displayed on a monitor nearby. However, some cruise lines -- like Carnival Cruise Line, for instance -- offer live band karaoke, where actual musicians provide live music for all performances.
---
Where does karaoke take place?
Although it differs from cruise to cruise, karaoke on some ships is an affair so special that it warrants its own venue. For example, the On-Air Club, found on some Royal Caribbean ships, is a dedicated karaoke bar, offering nightly gatherings, as well as private booths where groups can record themselves belting out their favorite tunes. Other cruise lines don't have dedicated lounges, but they still host karaoke, often in one-off locations that are announced in the daily schedule.
---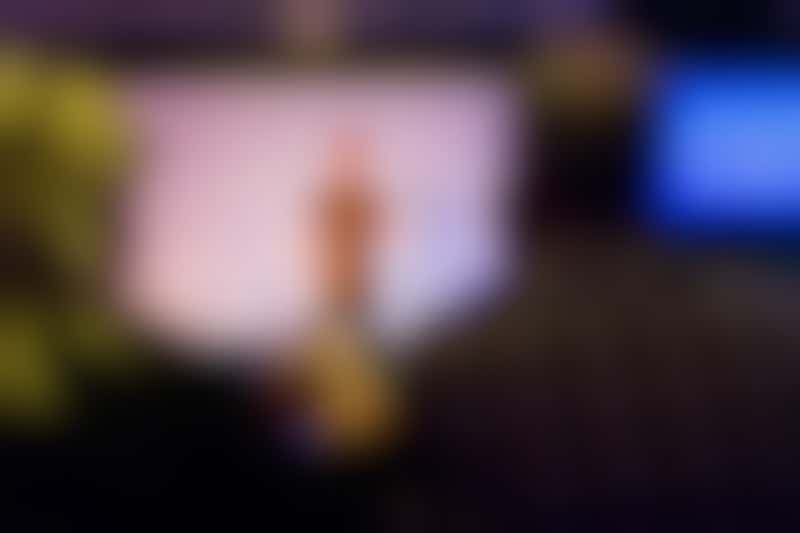 The On-Air Club on Allure of the Seas (Photo: Cruise Critic)
Do I have to be a good singer?
Cruise karaoke can be hit-or-miss. Sometimes it's crowded; sometimes it's dead. Sometimes the singers are phenomenally talented, or at least dedicated to their art; sometimes they're so bad you just can't look away. But generally, the later at night you attend, the worse the singing becomes as the liquid courage convinces tone-deaf passengers to take the stage.
---
What other events do cruise lines offer for passengers who love to sing?
Some cruise lines even go so far as to partner with popular TV shows, allowing passengers to showcase their talents and compete for titles and prizes. Princess Live!, a dedicated karaoke lounge, is where cruisers try out for "The Voice of the Ocean," the seafaring version of NBC TV show "The Voice." Preliminary winners then compete on the main stage for a shot at all the glory.
Meanwhile, for those who can't sing but still like to perform, Carnival Vista hosts an at-sea version of Spike TV's "Lip Sync Battle," during which passengers lip sync to popular songs. Preliminary rounds happen on the lido deck, with the final competition taking place in the main theater; costumes and special lighting enhance the performances.