Marley, 14
Q: You went on your first cruise at the age of 10. What did you enjoy about it?
A: That cruise had it all. I loved everything about it. It gave me the sort of freedom that kids crave at that age. I loved the wide range of social opportunities, the kids' club was pretty cool, and I loved going to the Comedy Club as a family. You don't have to move around all the time or drive anywhere. Everything is there at your fingertips. It was the perfect getaway from school because it was both relaxing and an action-packed holiday. Cruising is legendary.
Q. At that age, how did it feel to roam around and mingle with the other passengers? A: What I love about cruising is the chilled vibe.  It felt very safe and there were so many other parents and staff who look out for you.
Q. You were 13 on your second cruise. What sort of freedom did you enjoy second-time around? A: The second time we cruised, the food was the number one attraction. My capacity to eat more was also a thing.
Q. I remember running into you and your brother eating ice-cream for breakfast. What did you like about the food? A: Fin and I eat huge quantities of food, and there's not many places that satisfy our capacity for eating. Carnival Spirit is an exception. We gorged on everything we could get our hands on. The food on the ship was incredible with pizzas, tacos, burgers, stocked-up salad bars, dessert bars. It was paradise. The food was just one of many amazing things onboard and it was definitely one of our favourite aspects.
Q. Did you enjoy going to the kids' club? A: We didn't spend a lot of time at the kids' club but we went on the very first day so we could meet all the other kids on the ship and make friends. We spent the rest of our time making arrangements to meet them to go on the waterslide or in the spa. We made some good friends and didn't need permission to go and hang out with our mates.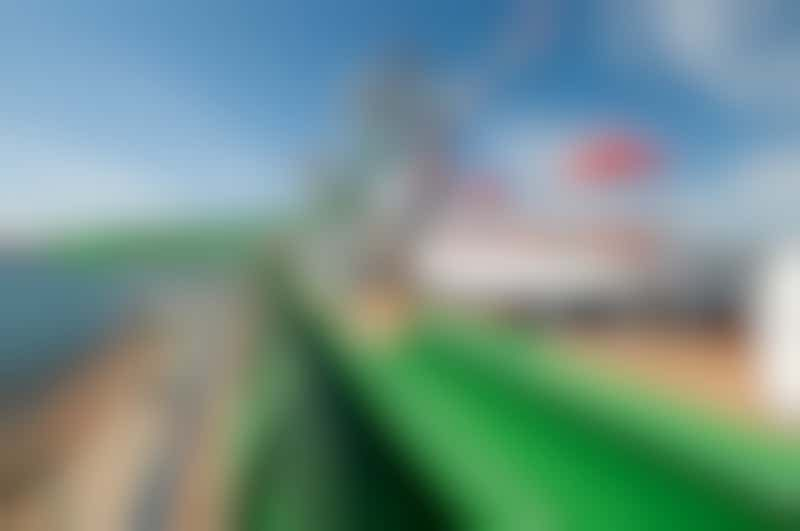 Q. What was your favourite thing to do with the friends you made? A: The waterpark was so much fun. I remember the first cruise I was a bit afraid and hesitant because the slide goes over the side of the ship but going on Green Thunder was one of our favourite things to do. After your first go, you realise it's not scary and it's really fun. I also liked just chilling out in the spa, not thinking about anything too much, just relaxing and enjoying the sunshine.
Q. What did you think of the entertainment program? A: I loved that there were shows for kids and that we could decide which ones to go to by ourselves and go there with our mates and sit together and have a laugh. The Comedy Club was my favourite because the comedians on the ship were really interactive and knew how to get us laughing as the jokes were usually on our parents. I also like the Hasbro Games Show, where I got chosen to compete in the really fun challenges against the other team.
Finley, 15
Q. Was your first cruise your first taste of freedom? A: The ship gave me a phenomenal sense of freedom. No commitments. No obligations. No responsibilities. It is everything I dream of in a holiday. Apart from meeting you and Dad for meals, all Marley and I did was wander around and do what we felt like doing on the spur of the moment. I would mooch from the pool and pizza to ping pong, from the buffet to basketball, foosball to fries and from magic shows to mini golf. Cruises are so much fun.
Q. Is the freedom what appealed most to you? A. You and Dad weren't worried about my whereabouts so that was kind of liberating as we didn't have to check in with you all the time. We were not connected to WiFi so we never really knew where you were either, so it made it kind of exciting to just choose our own adventure.
Q. Did you find the shore excursions as liberating? A: I did, for sure. The ship took us to incredible destinations that offered a range of activities. You could easily lie on the beautiful white-sand beaches all day, casually dipping in and out of the warm turquoise seas. Or you could snorkel the gorgeous reefs. I did this and counted up to 20 turtles!
Q. What was the activity you were most drawn to? A: We went to the kids' club on the first night. It was called Circle C. You are guaranteed to make friends there and we chose our friends based on their age and interests. It was mostly boys. I have some great memories of exploring the ship with mates, laughing at everything while high on soft serve. We went to the Hasbro Game Show and competed for prizes and we had so much fun doing it. The water slide is also awesome. It's as good as one from Jamberoo [Action Park in NSW] but it's on a ship.
Q. What else do you love about the cruise experience? **A:**The fact that you're on a ship makes everything so much better because of that novelty factor. You're on a waterslide … on a ship. You're watching a poolside movie … on a ship. You're playing golf … on a ship. The size of ship is something in itself. It's crazy.
Q. Did you enjoy some downtime?  A: We had heaps of downtime. I reckon cruises are so relaxing for kids because they are so relaxing for the parents. Nobody has to cook or clean and it makes for a stress-free holiday.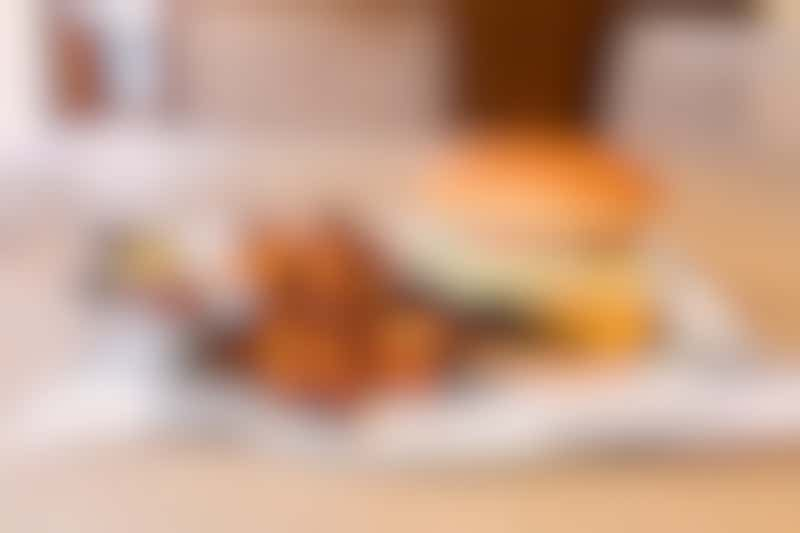 Q. Did you like the freedom of eating whatever you want without having to clean the kitchen? A: One of my biggest highlights is the food on a cruise. There is every food you can imagine and it's all included in the package: pizza, burgers, fries, tacos and finally, you guessed it, the 24/7 soft-serve.