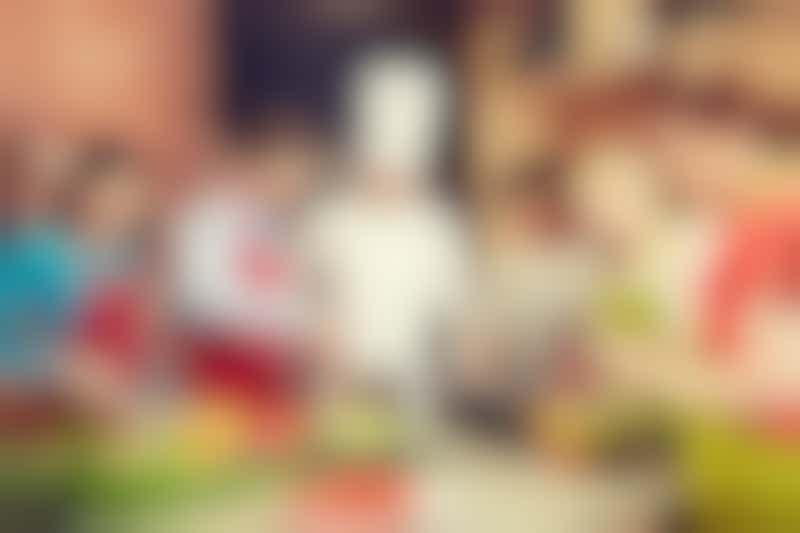 Cooking Class (Photo: Syda Productions/ Shutterstock)
Cook on a cruise? You must be crazy!
One of the attractions of cruising is that someone else is always available to cook (and clean up afterward). But of course, lots of folks view cooking as a fun and challenging pastime. Cruise lines, in turn, are giving passengers an opportunity to experiment in at-sea kitchens, learning techniques, tools, tips and local flavors (literally and metaphorically) from culinary experts.
Instructors come from several places. They may be the ship's onboard chefs or guest chefs like Crystal's Nobuyuki "Nobu" Matsuhisa. Some hail from gastronomic partnerships, such as Holland America Line's association with the famed Le Cirque brand. Lessons take place in a variety of spots, from lecture-style cooking demos in state-of-the-art theatrical venues and hands-on classes in actual kitchens to food-themed shore excursions and full culinary voyages.
Here's a sampling of the ways in which top cruise lines encourage passengers to participate in the art of cuisine.
---
Azamara
Azamara passengers can enjoy an array of cooking lessons both onboard and in port. Themed classes, such as a Japanese course on crafting fresh sushi and sashimi or an Italian cooking class that reveals techniques for making risotto, are offered at sea. Moreover, via Azamara's Land Discoveries program, passengers can experience foodie-friendly excursions infused with lots of local flavor. For example, Azamara invites cruisers to learn truffle-making in Estonia, take a three-course French cooking lesson in Honfleur or even discover how to create healthy Italian cuisine (with garden-fresh ingredients) in Venice.
---
Carnival
Carnival offers a variety of hands-on cooking classes, from creating traditional Italian dinners in Tuscany to perfecting the art of salsa in Mexico, which all end in devouring the results of your lesson. All of Carnival's classes are conducted in port, via excursions like "A Taste of Mexico," which includes a walking tour and cooking lessons at a restaurant in Ensenada.
---
Crystal
Culinary demos on the ships are complemented by more than 50 different options in food-themed land excursions. One of the more unique offerings includes an oyster and wine tasting in a medieval village in Croatia. Back onboard, look for Nobuyuki "Nobu" Matsuhisa to make appearances and lead demos. (The two Crystal ships -- Serenity and Symphony -- carry his Silk Road-branded restaurant.)
---
Disney Cruise Line
Although Disney offers complimentary onboard cooking demonstrations that are included in the cruise fare, the real time and effort is put into the cooking experiences available during port excursions. Several stops on Disney ships' itineraries involve immersive and culturally relevant cooking lessons. One option offered includes a Nordic cooking class held in Kristiansand, during which guests learn to cook wild game filets and waffle cookies. Another example: In the Italian port of Livorno, passengers visit a country estate, learn Tuscan culinary techniques and explore wine cellars.
---
Holland America Line
All cooking classes on Holland America cruises are held in the state-of-the-art Culinary Arts Center, presented by Food & Wine magazine -- a demonstration theater designed specifically for passengers to learn tricks of the trade from master chefs. Cooking enthusiasts can sit in auditorium-style seats and observe from afar with the aid of plasma screens. Occasionally, these culinary classes are specifically itinerary themed, allowing passengers to learn how to make the perfect Jamaican jerk while in the Caribbean or the secret to concocting pesto in the Mediterranean. All of Holland America's cruises feature 45-minute complimentary culinary demos on sea days, as well as private cooking classes with the chef for $29 per person.
In addition, Holland America has recruited a robust lineup of guest chefs to appear onboard to star in cooking demos, and staffers hold court at other culinary events, including wine and chocolate tastings. Members of the line's Culinary Council (such as David Burke and Mark Best) have been known to show up and start cooking, and the line offers classes in connection with "An Evening at Le Cirque," the onboard fine-dining event in partnership with New York City's Le Cirque restaurant.
---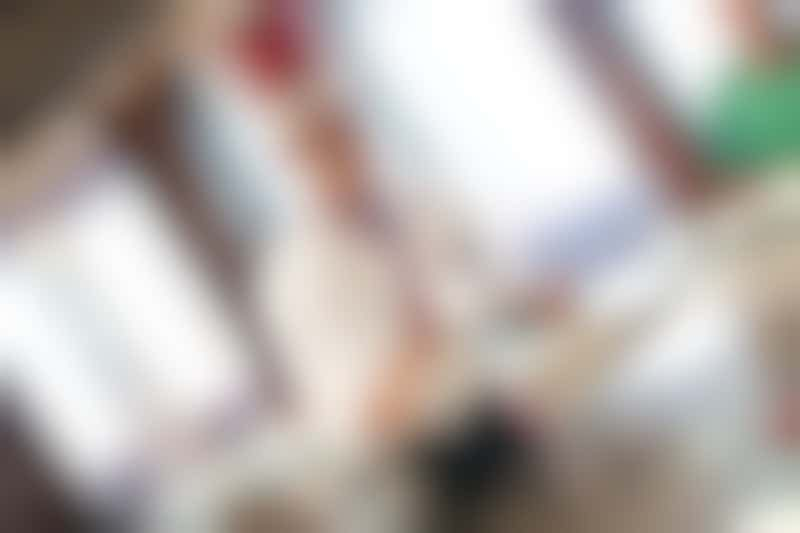 Teppanyaki Chef (Photo: Norwegian Cruise Line)
Norwegian Cruise Line
Norwegian offers a variety of hands-on cooking demos during land excursions. They also offer complimentary culinary demos onboard for leisure travelers and those attending special corporate events. These demonstrations are generally held in the atrium and often feature passenger participation. Expect anything from cupcake-decorating lessons to hands-on Japanese cooking classes taught by a teppanyaki chef.
---
Oceania Cruises
For passengers looking to refine their culinary knowledge, Oceania Cruises offers hands-on classes at the onboard Culinary Center on Marina and Riviera. Passengers can learn basic cooking skills and attend culturally inspired lessons pertaining to nearby ports, or sign up for a two-day culinary immersion program centered on the culinary techniques embraced by Jacques Pepin (on select sailings). Classes are priced at $69 each, but the individual attention received is well worth the price of admission. Culinary Discovery Tours -- shore excursions to places like markets and vineyards combined with onboard cooking classes -- are offered on select sailings as well.
---
Princess Cruises
As part of the Princess ScholarShip@Sea Program, Princess offers "Chef's Table" at-sea cooking demonstrations. Offered under the banner of daytime activities onboard, these events bring passengers into the ship's galley, where chefs reveal their favorite recipes. (Participants can even take them home.) Also available is a special interactive dinner with the chef, in which attendees watch, learn and help staff prepare dinner right before their eyes -- before moving from the galley to a celebratory consumption of the meal. For some activities, onboard charges apply.
---
Regent Seven Seas Cruises
Regent Seven Seas Cruises rolled out its first at-sea cooking institute, the Culinary Arts Kitchen, on Seven Seas Explorer. Inspired by cooking schools in France, the program features interactive lessons on a variety of topics, from high-heat grilling to mini-desserts. Passengers get to cook at 18 individual stations equipped with high-quality induction cooktops, stainless steel sinks and, of course, wide ocean views.
---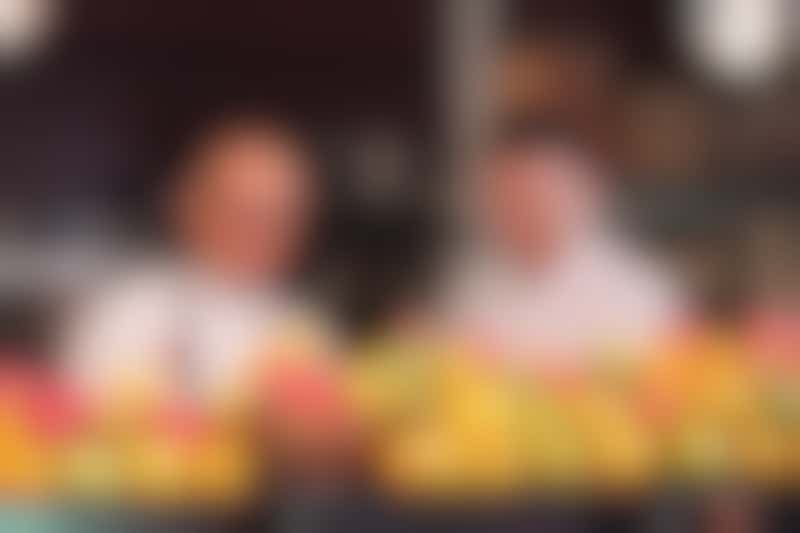 Michael Schwartz, Quantum Experience Advisor for Culinary (Photo: Royal Caribbean)
Royal Caribbean
Like Carnival, Royal Caribbean doesn't offer onboard cooking classes, but the line has some interesting culinary adventures (often featuring cooking demonstrations) in its shore excursion lineup. These in-port activities take passengers to food markets, vineyards and even locals' home kitchens. For example, passengers can discover how to make an authentic mojito in San Juan, visit a private Alaskan kitchen in Icy Strait Point and learn how to properly cook a day's catch, or enjoy a Vietnamese cooking demonstration given by a local chef in Hoi An's Old Town.
---
Seabourn
Luxury cruise line Seabourn, which recently partnered with superstar chef and restaurateur Thomas Keller in an effort to revamp its menus, offers complimentary culinary demonstrations led by onboard chefs. Cruisers can also listen to chefs, food writers and other experts speak on culinary topics via Seabourn's Culinary Conversations program (the food-themed arm of its popular Seabourn Conversations enrichment program).
---
Silversea
Luxury line Silversea is a leader in foodie cruising due to its Cooking School Voyages. On these, Silversea passengers can experience the first Relais & Chateaux L'Ecole des Chefs cooking school at sea. A broad curriculum of culinary events has been designed exclusively for Silversea by this gastronomically renowned professional society. Witness R&C's culinary vision and creativity up close with an array of cooking classes. Regular culinary demos are available on all Silversea cruises. Additionally, Silversea offers a range of cooking-themed shore excursions, such as a traditional Mexican culinary lesson at a restaurant in Acapulco, or an intimate cooking demonstration held in a village home in Myanmar.
---
Viking Ocean Cruises
Reserve a spot at the Kitchen Table -- Viking Ocean Cruises' only for-fee restaurant -- and follow your chef on a culinary journey from market to kitchen to plate. Here's how it works: First, participants accompany the chef to a local market in port to shop for fresh food. For dinner, they join the chef at the Kitchen Table (think test kitchen meets private dining room) and help prepare parts of the meal. The evening ends with a multicourse feast accompanied by wines selected by the ship's head sommelier. Viking's Kitchen Table offering is limited, and is only available once or twice per sailing.