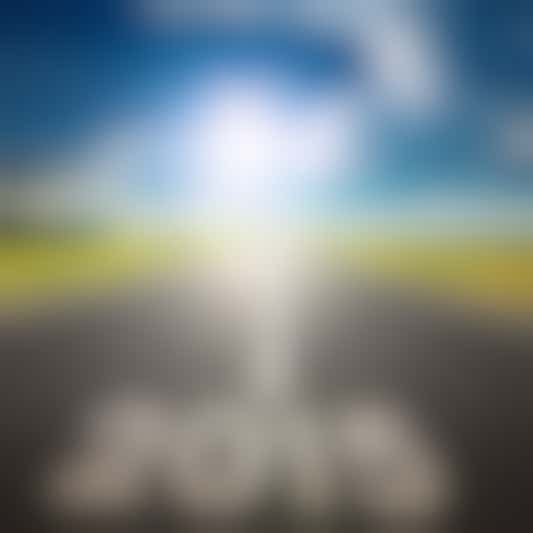 The road ahead - photo compliments of Rasica/Shutterstock
Every year, the Cruise Critic editors combine their industry knowledge and sixth sense to predict what the next year will bring to the cruising industry. In 2014, we were eerily prescient; only time will tell if our crystal ball is as clear for 2015.
What do we predict? Many of the trends involve cruise lines parting you with your money, whether it's for main dining room food, package deals or designer goods. Technology and food are also top of mind, as we predict faster Internet and more robust cruise line apps, as well as more variety and better quality in onboard dining. Finally, we also expect cruising to look more and more like a land-based vacation in terms of Vegas-style entertainment, recognizable brands onboard and even pricing models.
Do we have a future in fortune-telling or should we stick to our editorial day jobs? Check out the 15 top cruise trends of 2015, and check back in December to see if we got them right.
1. More Surcharges in the Restaurants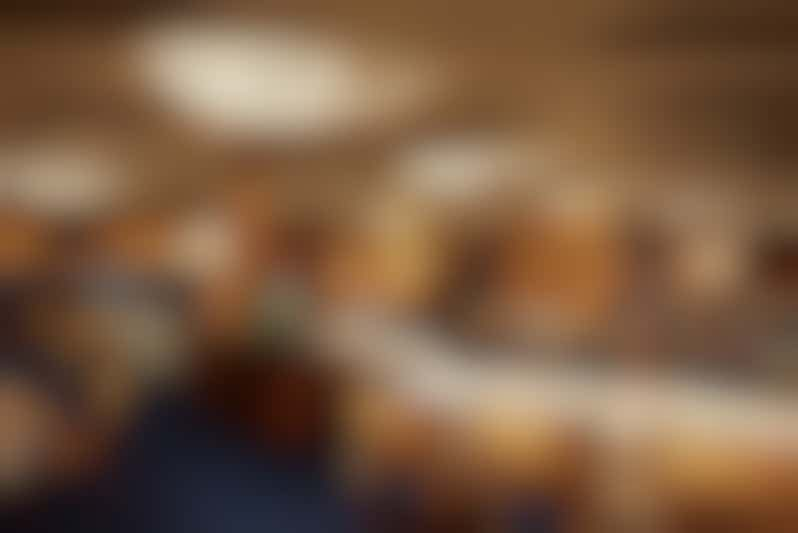 Pinnacle Grill - photo compliments of Holland America Line
Once upon a time, there were main dining rooms, where everyone could enjoy a sitdown dinner with no additional fees. Then along came specialty restaurants with a nominal cover charge. They were followed by restaurants with charges akin to a fancy dinner out at a land-based restaurant. (Think Remy on Disney Cruise Line, with a per-person fee of $75.) Now, the latest trend is surcharges on top of cover charges. Holland America Line's Pinnacle Grill was an early adaptor with its supplement for caviar. In Chops Grille on Quantum of the Seas, Royal Caribbean has begun to levy an additional fee on dry-aged steaks ($18 or $19 extra, depending on the cut) and Maine lobster ($21). In Le Bistro on Norwegian Cruise Line's ships, there is a $10 per-person upcharge on the Cote de Boeuf for two, the Fruits de Mer and the lobster tail. The cruise lines say it's all about choice; we say it's yet another way of gouging more money out of the passenger. However, we all agree these surcharges are more likely to proliferate than to go away.
2. Cruise Lines Invest in the Main Dining Room Experience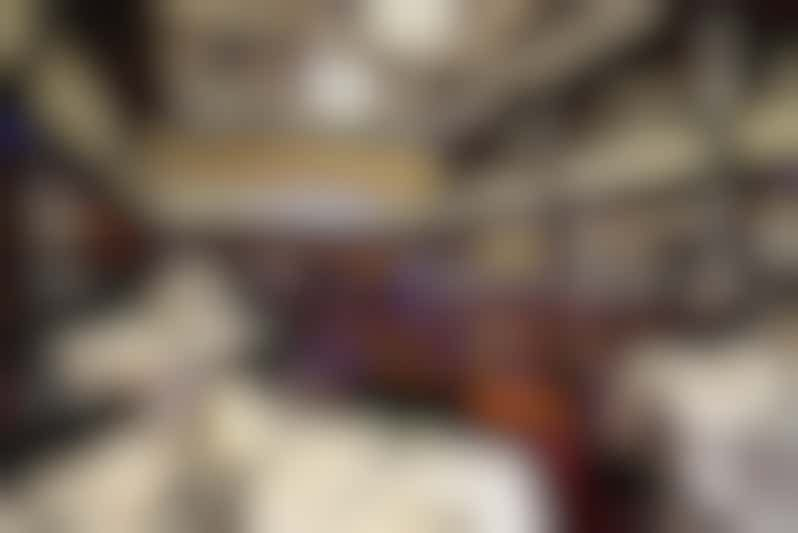 Tropicana Room on Norwegian Getaway - photo compliments of Norwegian Cruise Line
Even as cruise lines add more upcharge dining options, they're also working to improve the experiences of those who prefer fee-free fare in the main dining room. In 2014, Carnival introduced its American Table dining concept, which includes a new menu featuring comfort food items and larger portion sizes -- a family-style twist that encourages tablemates to share their food. Norwegian added some spice to included dining on its newest ship, Norwegian Getaway, with the introduction of the Tropicana Room, which offers live entertainment during dinner. Meanwhile, Hurtigruten and other expedition lines have made their onboard cuisine more representative of the areas their ships visit by sourcing items like meat, fish and vegetables from local farms and markets. The emphasis on main dining rooms and a better overall experience continues in 2015, as Royal Caribbean rolls out Dynamic Dining to more ships. The concept -- which scraps traditional dining in set dining rooms and, instead, allows passengers to dine when they want and with whom they want at a number of preset venues -- first rolled out on Quantum of the Seas and is set to appear on sister ship Anthem of the Seas when it launches in the spring. Whether passengers agree that this new system is an improvement remains to be seen.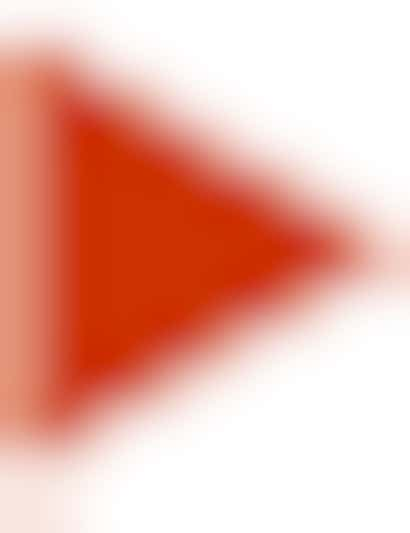 3. The Pricing Model for Cruises Keeps Changing
Travel pricing - photo compliments of Anneka/Shutterstock
Mainstream cruise lines, perhaps following the airline model, have begun to break down or "unbundle" their fares (though, thankfully, they're not charging for baggage yet). The idea is to put out some headline-grabbing low fares in order to entice people onboard ­and then charge passengers for optional "bundles" so they can build a more personalized cruise experience. Mainstream cruise lines (Norwegian, Celebrity, MSC) have experimented with these types of package deals in 2014 -- bundled airfare and hotel stays along with the cruise or even all-inclusive packages that combine dining, drinks, Internet and more. We believe lines will continue to test these vacation package models into 2015.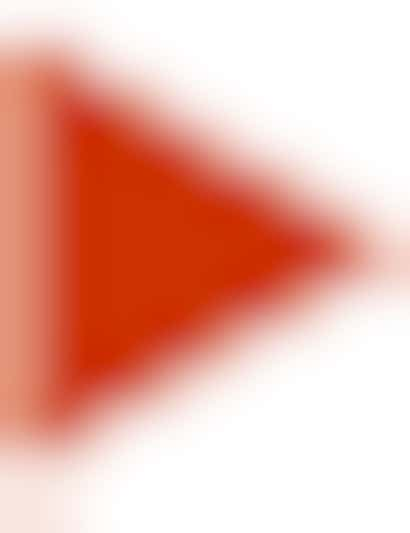 4. More Cruise Sales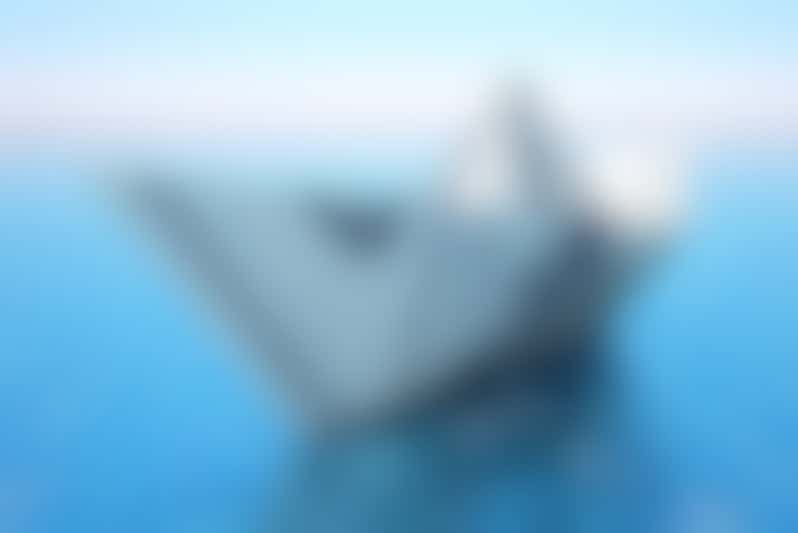 Cruise sales - photo compliments of martan/Shutterstock
No longer reserved for holidays or wave season, cruise deals are making a stronger appearance year-round. As booking windows shift and travelers plan cruises throughout the year, the cruise lines are adjusting their sales accordingly. The result is cruisers can expect to see more frequent promotional periods on a rolling basis in 2015 and beyond. Choice has been a trend for the past year, and cruise lines will continue to give you a choice of deals, depending on what you value when it comes to bargains. Instead of just choose-your-own bonuses, you will be able to choose between those bonus amenity promotions or whether you would like bargain pricing on a more baseline cruise fare. Carnival and Norwegian are among the first to experiment with this promotional model, and we bet more lines will give it a try.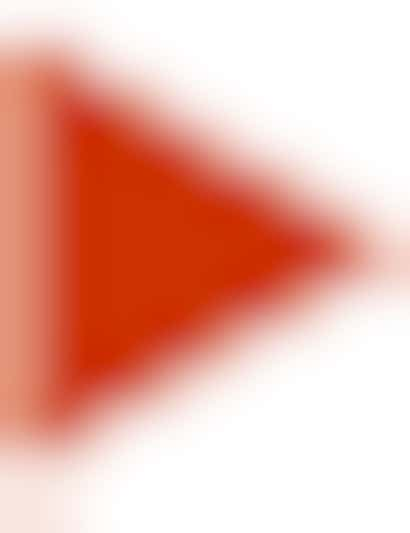 5. The Battle for Fastest Internet at Sea Rages On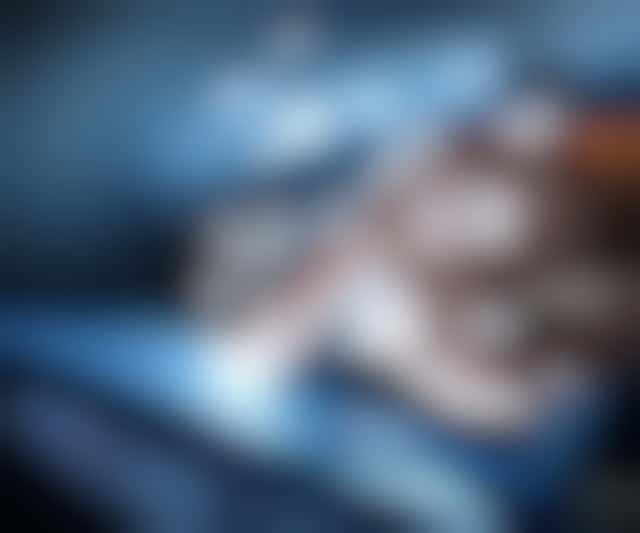 photo courtesy of Peshkova/Shutterstock
In 2014, the cruise industry saw its two biggest players go head-to-head in the battle for Internet supremacy. Royal Caribbean Cruises Ltd. fired the first salvos in the summer of 2013, partnering with communications company O3b to create an array of satellites capable of providing land-like Internet speeds on cruise ships. Then, in November of 2014, Carnival Corp. unveiled a hybrid system of satellite and land-based Wi-Fi systems that it says bring Internet speeds of up to 10 times faster than what is generally available industry-wide. With both companies, the advanced Internet systems are currently only available on select ships. In 2015, Cruise Critic expects to see the new systems rolled out to more ships across multiple brands within the RCCL and Carnival Corp. fleets. We also expect to see Norwegian Cruise Line step into the fray, offering its own superfast Internet system.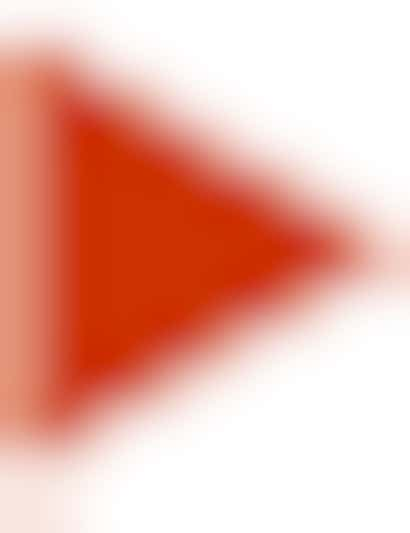 6. Alternative Restaurant Venues Get More Casual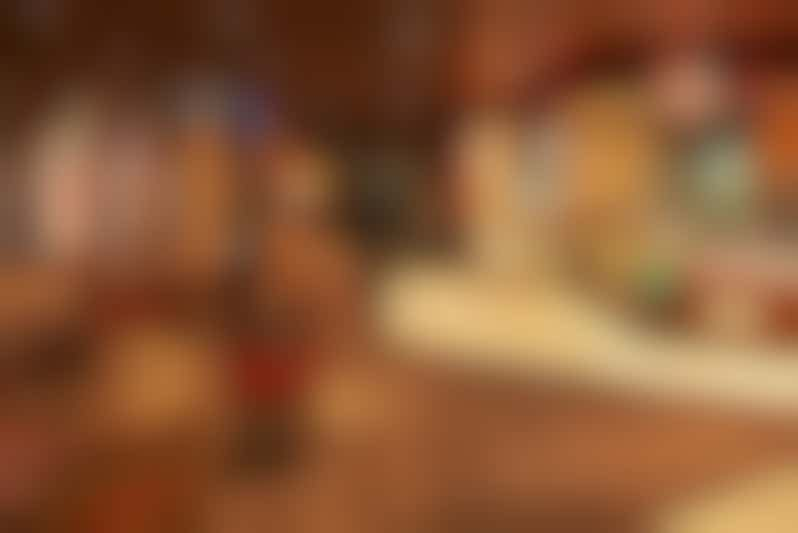 Guy's Burger Joint - photo compliments of Carnival Cruise Lines
Alternative restaurant venues long have been the spot to go for multicourse, fancy meals that are memorable and delicious. They've traditionally offered meals that are over-the-top in taste and presentation, often for a flat per-person fee. Still, for most cruisers, a couple of formal alternative-restaurant visits is plenty. Cruise lines are catching on, and a few have begun to create more casual venues, where food is superb without being fussy, and pricing is often a la carte (if not free of charge). We loved Michael's Genuine Pub on Royal Caribbean's Quantum of the Seas, both for its delicious food (bar bites like deviled eggs and polenta fries) priced a la carte and for its cool gastropub vibe, with dark woods, comfy booths and craft beers. Norwegian, too, has found success with O'Sheehan's, a free pub that combines comfort food like fish 'n' chips and chicken wings with sports viewing. Princess' Alfredo's Pizzeria also offers a fee-free and delicious sit-down spot for pizza and salad. We expect more cruise lines to follow suit with additional casual options, including more onboard bars akin to land-based brewpubs with upscale quick bites for sharing, as well as better beer options.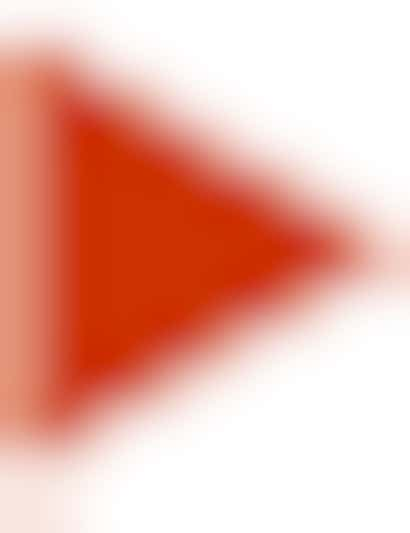 7. Better Food Options for Cruisers on Special Diets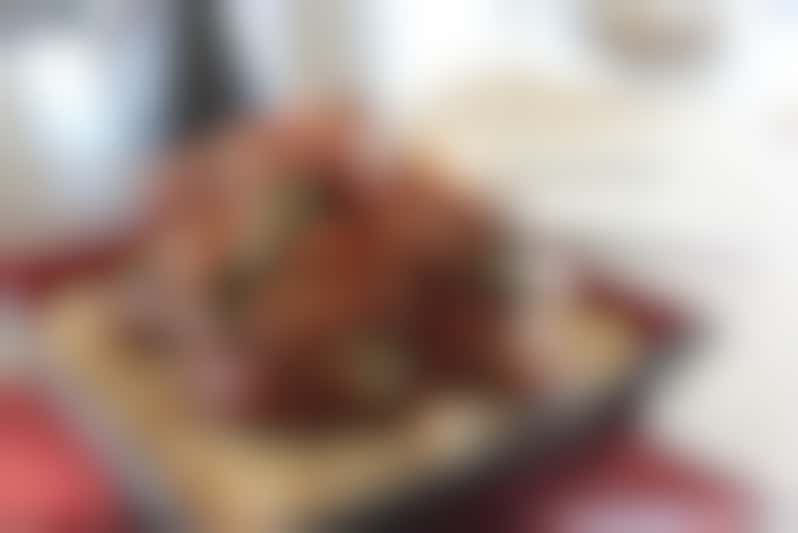 Chinese Pepper Steak from Devinly Decadence - photo compliments of Royal Caribbean International
Cruise lines are cluing in to the fact that more and more people are on special diets -- whether due to food allergies or intolerances, weight loss or healthy-lifestyle choices. Gluten-free, dairy-free, meat-free, Paleo, low-calorie, low-carb, low-salt -- you name it and some cruiser is ascribing to it. We predict that cruise lines will continue the trend of making more food and tastier food available to travelers with dietary restrictions, without having to preorder. In 2014, Royal Caribbean's Quantum of the Seas debuted Devinly Decadence, a restaurant where all dishes have fewer than 500 calories and -- thanks to celebrity chef Devin Alexander -- don't taste like cardboard. The line has also done a great job of labeling gluten- and lactose-free dishes onboard. Even SeaDream Yacht Club is extra sensitive to special diets; its new-in-2014 enhanced tea service pairs exclusive-to-SeaDream tea blends with gluten-free cookies so everyone can partake. On a Disney cruise this year, we were amazed at what the chefs could make gluten-free, everything from donuts to chocolate souffle. As the cruise lines continue to rethink and upgrade onboard dining, they will be keeping travelers' ever-varied diets top of mind.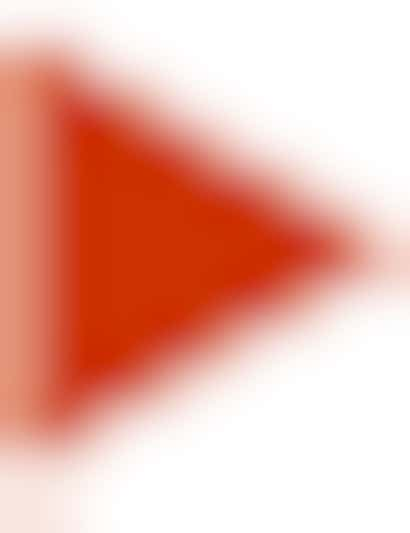 8. Cruise Lines Are Paying More Attention to the Solo Traveler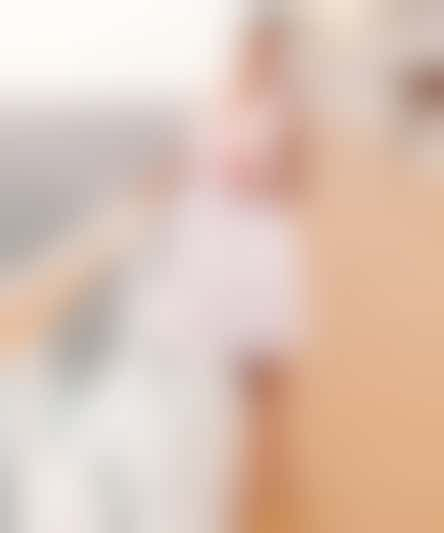 Solo cruiser - photo compliments of michaeljung/Shutterstock
For those who enjoy sailing solo, cost is usually the only excess baggage. Most cruise ships don't offer cabins for one. Instead, they charge single supplements -- extra fees one person pays to stay in a cabin for two. While we don't expect these fees to disappear, we do see more cruise lines adding solo cabins to appeal to cruisers traveling alone. Norwegian Cruise Line, Royal Caribbean, P&O Cruises and Fred. Olsen Cruises lead the pack with non-supplement solo cabins on select ships. Holland America Line -- whose onboard activities cater to independent travelers -- will launch its first-ever solo cabins on Koningsdam in early 2016. Norwegian also will expand its Studio area on Escape, jumping from 59 cabins on its Breakaway Class vessels to 82 on the new ship.
Outside the mainstream realm, luxury and river cruise lines are known for charging low supplements or waiving them altogether. Tauck River Cruising, AmaWaterways and Vantage also offer solo cabins on select riverboats. As river lines introduce new ships, we're seeing more of them equipped with single-occupancy accommodations.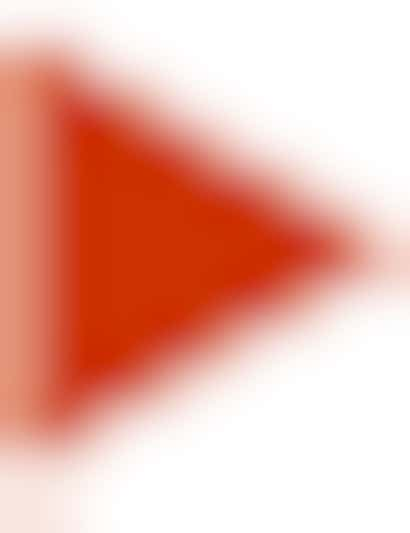 9. More Mobile Apps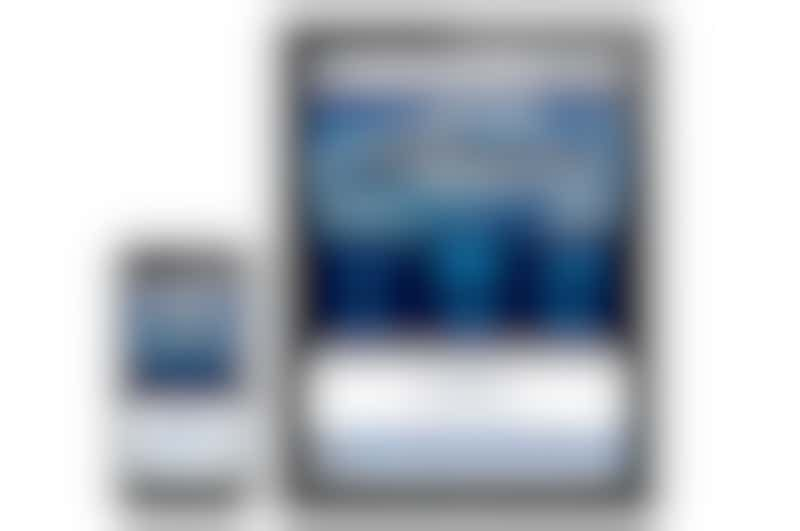 Royal Caribbean's Royal IQ app for iOS - photo compliments of Royal Carribean
At the start of 2014, few cruise lines offered mobile apps of any note, but, by the end of the year, almost every line offered at least one basic app. Most apps provide tools for pre-cruise research, while some also feature a variety of onboard uses, from keeping abreast of the day's activities to making dining reservations and even staying in touch with other cruisers. In 2015, Cruise Critic expects to see the two last holdouts -- Carnival Cruise Line and Holland America Line -- launch their own apps. We also expect to see apps become more robust in general with more features, like the ability to create personalized daily schedules.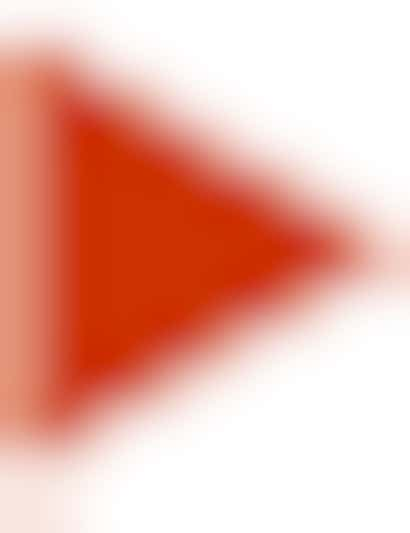 10. Brand Partnerships Head Into the Family Sector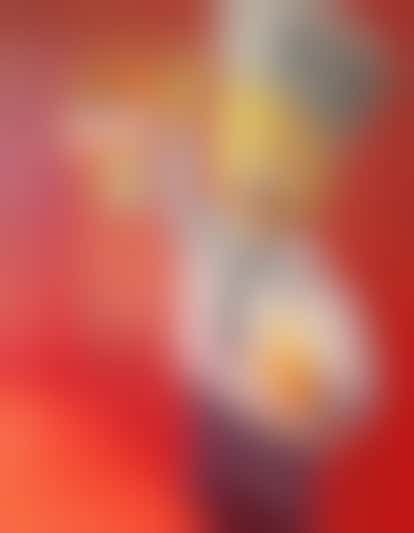 Lego Juniors Club on MSC Armonia - photo by Jamey Bergman
Thank (or blame) Disney, but themed kids' clubs aren't a new idea. However, lately it seems that all the cruise lines are jumping on the character bandwagon, with new brand partnerships constantly being announced. Carnival is adding "Seuss at Sea" fleetwide through 2015, with Dr. Seuss-themed activities, such as the Green Eggs and Ham breakfast, Seussapalooza costume parade and screenings of Seuss-inspired movies. Kids' clubs are getting made over with Seuss-ical decor and plenty of Dr. Seuss books for storytime. MSC Cruises has teamed up with the LEGO Group to introduce LEGO-themed playrooms aboard MSC Armonia and two new ships debuting in 2017. All ships will have LEGO brick building activities, and the kids clubs will have a new mascot, the LEGO Sailor, who will make appearances and pose for photos. The line has also partnered with Chicco to provide that brand's baby gear (strollers, bottle warmers, etc.) to cruising families. With Royal Caribbean and Norwegian already entertaining kids with Dreamworks and Nickelodeon-branded characters, respectively, we're sure more lines will be rushing to team up with other popular cartoons. Thomas the Tank Engine and Hello Kitty, we're looking at you.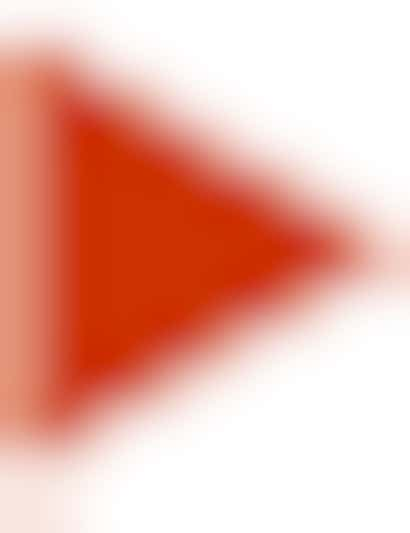 11. Branding Takes Over Onboard Bars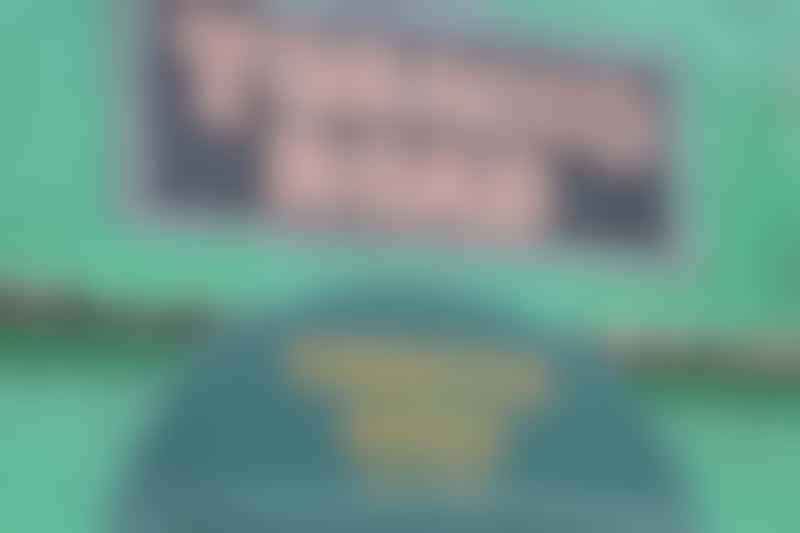 Tobacco Road - photo courtesy of Norwegian Cruise Lines
Another area where land-based brands continue to infiltrate onboard life is with bars. Big-name, land-based establishments are beginning to debut at-sea outposts, and we expect more partnerships in the coming year. Norwegian Cruise Line is already off to a head start, with plans to introduce two familiar watering holes on its newbuild, Norwegian Escape. Tobacco Road will pay tribute to Miami's oldest bar with original memorabilia and crafted cocktails, while Jimmy Buffett's Margaritaville is leaving the beach for the ocean (along with the 5 O'Clock Somewhere Bar) in a move that's sure to please Parrotheads.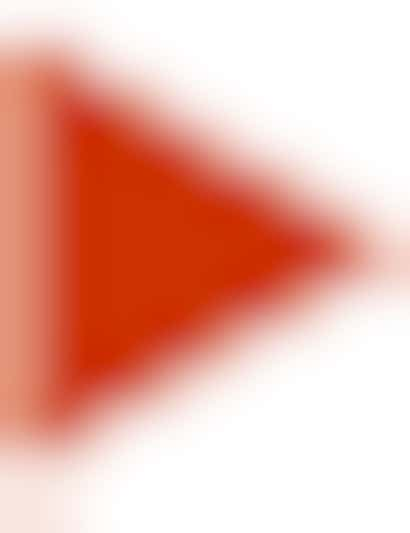 12. Cruise Lines Are Going After the Resort and Vegas Markets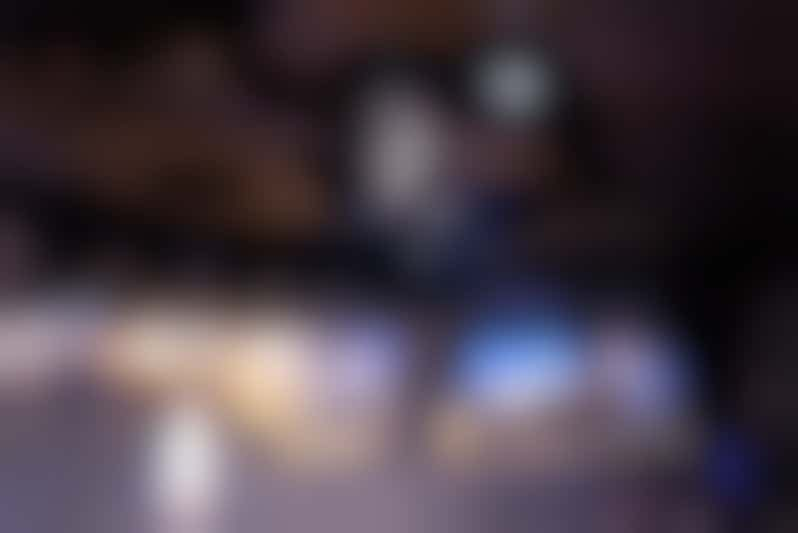 Acrobatics during Starwater at Two70 on Quantum of the Seas - photo by Dori Saltzman
Cruise lines have long competed with each other, but are they eyeing land? A number of recent innovations onboard -- Broadway-style shows, state-of-the-art performance venues, celebrity chef restaurants and loft suites, just to name a few -- have us questioning if vacations at sea are stealing ideas (and customers) from land-based resorts. Editor-in Chief Carolyn Spencer Brown posed this question after her Norwegian Breakaway sailing, noting that cruise ships have become floating amusement parks, complete with private beach clubs and even ropes courses. And Nick Weir, president of entertainment at Royal Caribbean, admitted to us that, in developing Quantum of the Seas' high-tech venue Two70, he wanted to give Vegas a run for its money. With more and more branded venues plucked straight from the shore (Jimmy Buffet's Margaritaville, galleries and shops from artists like Romero Britto, restaurants by Jamie Oliver and more), first-time cruisers can feel excited about offerings they're familiar with, even if they've never been at sea. We believe this trend of borrowing popular ideas from land -- and, in turn, competing with land-based vacations -- will only continue on future ships.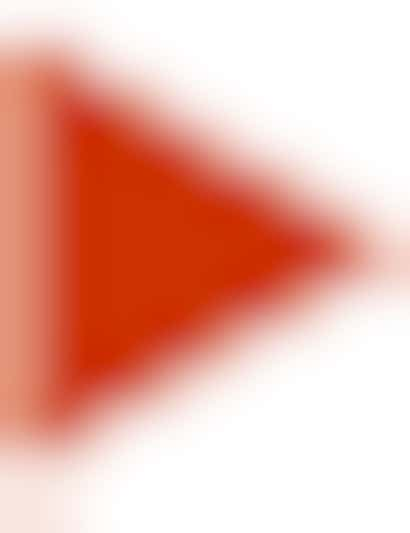 13. More Adult Entertainment Onboard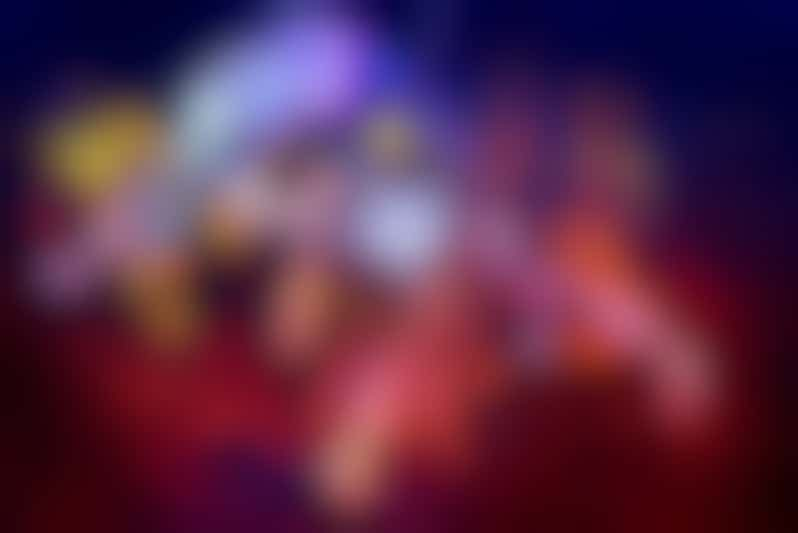 Cirque Dream performance - photo courtesy of Norwegian Cruise Lines
Of late, we've seen an increase in the number of adults-only entertainment options onboard cruise ships, and we expect the trend to continue in 2015. A couple of cruise lines -- Celebrity Cruises and Norwegian Cruise Line -- incorporate burlesque into their late-night acts. Celebrity's Sin City Comedy is an adults-only show, during which scantily clad women join comedians on stage as they perform standup and vaudevillian variety bits. In addition, its extra-fee, once-a-cruise Indulgence party features an open bar and "pop up" performances by dancers in bustiers. Norwegian's burlesque is a bit tamer, as part of the Cirque Dreams dinner theater experience on Norwegian Epic and Norwegian Breakaway.
Carnival has long offered late-night, 18+ comedy shows, and with George Lopez now serving as a consultant to bring quality comedic talent to the line's Punchliner Comedy Clubs, the adults-only shows will certainly continue. Royal Caribbean has just introduced a new adults-only show, Wink, that combines cabaret-style performance art with premium spirits in a nightclub setting onboard its newest ship, Quantum of the Seas.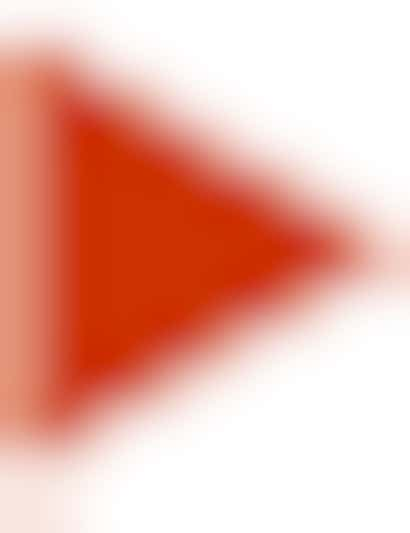 14. Rise in Small-Ship Cruising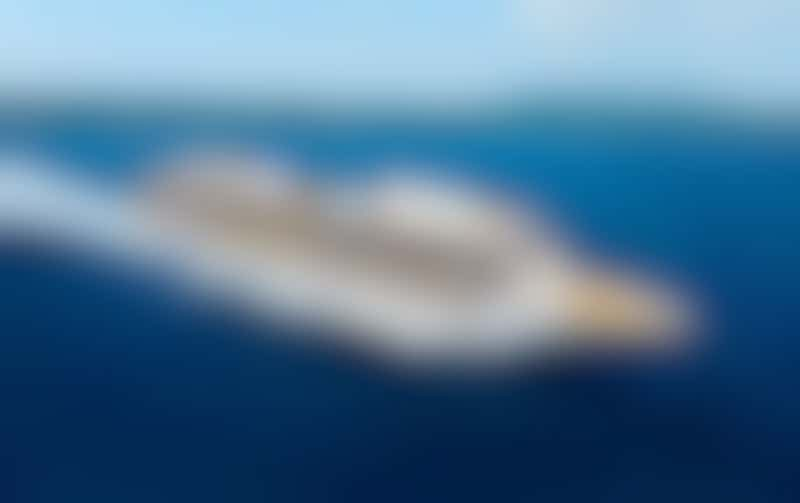 Viking Star - photo courtesy of Viking River Cruises
The newest large cruise ships, such as 2015's Anthem of the Seas and Norwegian Escape, might get the most press, but small-ship cruising is on the rise, too. Windstar has doubled its fleet by buying three yachts from Seabourn, while Ponant will debut its latest 264-passenger ship in spring 2015. Oceania scooped up Ocean Princess, to be renamed Sirena and refurbished, for its 2016 debut. And, of course, everyone is watching to see what happens in early 2015 when river cruise line Viking takes to the high seas with Viking Star, its first oceangoing vessel. With cruise passengers demanding more choices, we predict that the popularity of small ships will continue to grow.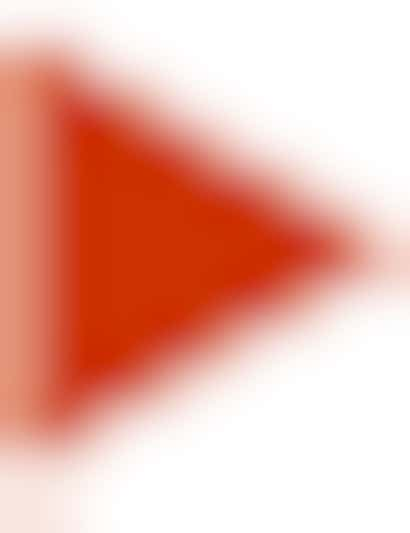 15. Onboard Retail Goes High-End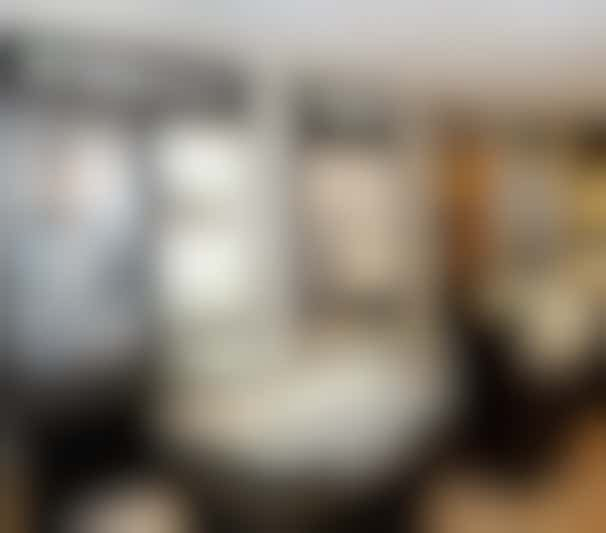 Onboard retailers - photo courtesy of Princess Cruises
Good news for label-lovers: Cruise lines have been inspired by the increase in Asian cruisers -- known for their expensive shopping tastes -- and have begun overhauling their onboard retail offerings to focus on high-end designer brands. Celebrity added Kate Spade and Cole Haan to a designer lineup that already included Michael Kors; in early 2015, Diane von Furstenberg, Trina Turk and Hugo Boss Green will also be onboard. Diamond Princess, which sails in Asia, has added fashions from Fendi, Salvatore Ferragamo, Burberry and Coach. We predict some of these partnerships will spill over onto ships sailing in other regions, meaning you won't have to hit duty-free shops on land to score a fancy find.