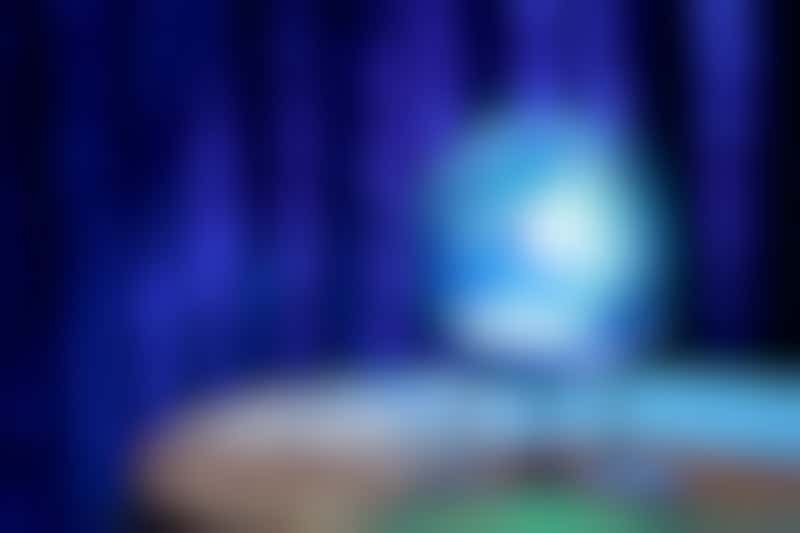 2014 Cruise Trends
On the truly new side, look for itineraries to hot destinations like Asia and Bordeaux, groundbreaking technology to improve onboard Internet speeds and clean fuel emissions, increased homeport attractions and more choices for short cruises, as well as river and expedition ship types. For continuing trends, we're predicting that cruise lines will continue to distinguish their brand identities, offer multiple dining options onboard, be more generous than before with compensation when things go wrong and allow travelers to access an array of value-added perks when booking their vacations.
We invite you to gaze into our crystal ball and see how we envision 2014. Will we be right? You'll have to book a cruise to find out.
Cruise Lines Continue to Distinguish Their Brands
For a time, it wasn't so easy to distinguish one mainstream line from another -- they all had the requisite pool, cabins with balconies and one or two alternative restaurants. But over the past few years, each line has homed in on its special focus, which is highlighted by new ship attractions and the new ship features that get rolled out to older ships in projects known as "Solsticization" or "Fun Ship 2.0."
Royal Caribbean and Norwegian are focusing on entertainment with Broadway and other innovative performances, as well as onboard active pursuits like ropes courses, skydiving and rock climbing, but Norwegian's Freestyle Cruising concept sets the two apart. Carnival is concentrating on mass-appeal (and free) dining establishments and lots of name-brand partnerships, while Celebrity is touting its foodie atmosphere with more upscale (and upcharge) eateries and fancy watering holes. Holland America and Princess remain the traditionalists, with Princess expanding on its previous innovations, such as its Piazza, and reaching out to a slightly younger audience than HAL. HAL has upped its game when it comes to dining, offering Le Cirque at sea, and it has invested in popular jazz and Dancing with the Stars theme cruises. Never has it been so easy to choose the line and ship that suits you best -- and we predict the lines will further separate in the coming year.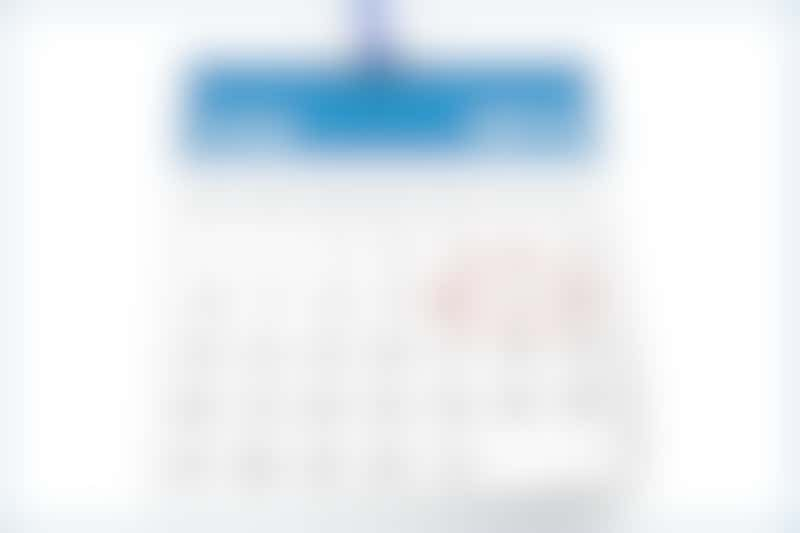 2014 Cruise Trends
Cruise lines are offering more three-, four- and five-night itineraries as they continue upping the options for families, first-time cruisers interested in testing the waters and those simply looking for a quick, affordable getaway. Many cruise lines have already added more short cruises to their schedules for 2014 and are actually using bigger, refurbished vessels for the routes (rather than just the oldest and smallest ships). Carnival Freedom will head to Florida after its spring 2014 Fun Ship 2.0 upgrade to offer a variety of shorter itineraries out of the Sunshine State. Celebrity Constellation, which received Solstice-class enhancements in April 2013, will return to Fort Lauderdale in November 2014 to offer four- and five-night itineraries. Also offering short cruises from Florida will be Princess Cruises' Caribbean Princess out of Fort Lauderdale; Royal Caribbean's Vision of the Seas, which will be joining Majesty of the Seas in Miami; and the newly refurbished Disney Magic out of Miami. If the itineraries prove popular, we expect more cruise lines to expand their short cruising options and the sailings to attract a diverse passenger base and begin to lose some of their "booze cruise" reputation.
Asia, Bordeaux and the Panama Canal Are 2014's Hot Destinations
In the search for new itineraries, U.S. cruise lines are turning toward Asia, sending more ships to the Pacific Rim not only to give North Americans more destination choices, but to capture the burgeoning Australian, Korean, Chinese and Japanese markets. That's good news if you're interested in seeing major cities like Singapore, Hong Kong, Shanghai, Bangkok and Tokyo or remote islands in Indonesia. River and expedition cruise lines are also investing in Asia; cruisers looking to explore the Mekong (Vietnam and Cambodia) and the Irrawaddy in Burma are now spoiled for choice. In Europe, the wine-rich region of Bordeaux will be a 2014 stop for river lines like Viking and for oceangoing lines like Princess, Holland America, Crystal, Azamara, Regent Seven Seas, Silversea and Oceania. And finally, in North America, there's never been a better time to plan a Panama Canal cruise as the country gets ready to celebrate the passage's centennial.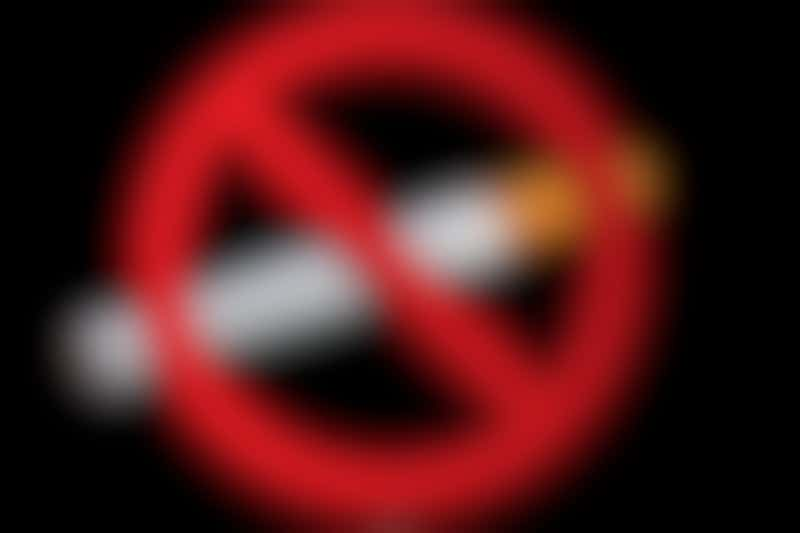 2014 Cruise Trends
After several cruises line, including Royal Caribbean, Disney and Cunard, tightened onboard smoking restrictions in 2013, Carnival Cruise Lines and Norwegian Cruise Line became the last two major cruise companies to allow smoking on balconies. We expect that to change in 2014, as pressure from nonsmoking passengers continues to grow. We also predict the last cruise line to allow smoking in cabins, Crystal Cruises, to axe that policy.
The Action Heads Outdoors
Cruising offers passengers a myriad of dining and entertainment options, as well as ample opportunity to experience the open sea. As lines experiment with combining these elements, we predict an upturn in the presence of alfresco eateries and activity options in 2014. New ships in 2013 and 2014 have rolled out (or announced) these features to acclaim from many cruisers. "I dined [alfresco at Cagney's on Norwegian Breakaway] while in Bermuda, and it was a magical experience," Cruise Critic member barnacle boy writes. Breakaway and 2014 sister Getaway also boast multiple decks of outdoor activities that include waterslides, a ropes course, mini-golf and rock climbing, as well as Spice H2O, an outdoor adults-only party space, and The Waterfront, an outdoor promenade lined with bars and restaurants.
Royal Princess' Fountain Pool area boasts a dancing fountain, set to music and colored lights at nighttime; the new-in-2013 ship also features the Lawn Court for bocce and croquet, as well as the line's first SeaWalk, a glass-floored walkway that's cantilevered over the side of the ship. (Sister Regal Princess will launch in 2014 with the same.) Debuting in 2014, Royal Caribbean's Quantum of the Seas will include an H2O Zone water park, along with a skydiving experience that will be housed on the ship's outdoor sports areas and a transparent pod that offers "flights" above the ship; while not technically outdoors, the ride will offer amazing views of sea and sky. And Viking, which launched 10 ships in 2013 and will turn out a whopping 16 in 2014, offers the popular Aquavit Terrace, an indoor-outdoor space for dining and lounging with retractable floor-to-ceiling glass doors.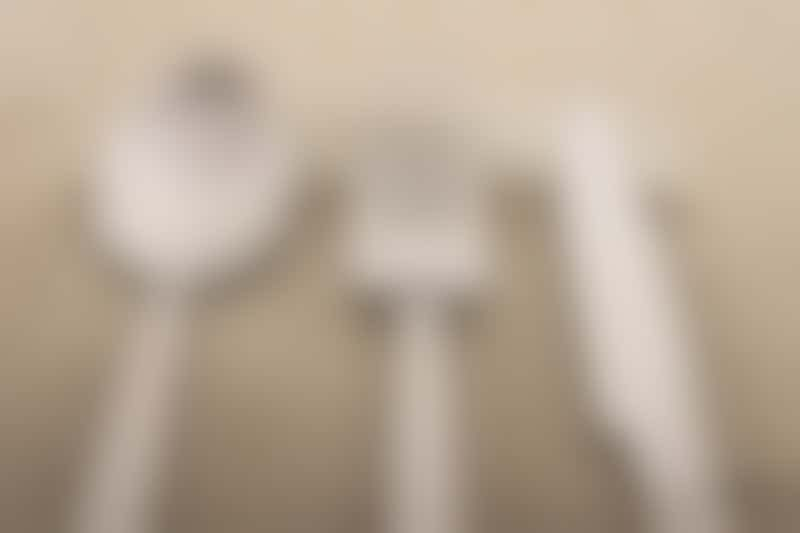 2014 Cruise Trends
In the coming year, expect to see more and more dining venues onboard new and refurbished cruise ships. Gone are the days of just one or two alternative restaurants. It's now firmly established that a plethora of eateries is the way to go. A variety of culinary offerings ensures cruisers' palates will never be bored and cruise line wallets will never be empty, with many (but not all) specialty restaurants carrying added fees to indulge.
The notion of what constitutes a specialty restaurant is also expanding. Fine-dining venues like Chef Geoffrey Zakarian's Ocean Blue on Norwegian Breakaway and Getaway and Le Cirque on Holland America ships offer foodies the chance to splurge on gourmet courses. International cuisine continues to have an onboard presence, too, with French and Italian staples being joined by Asian, Mexican, Brazilian and Indian venues. A la carte seems to be a growing trend, from gelato stands to MSC Divina's Eataly Ristorante Italia, while fee-free eateries like Carnival's Blue Iguana Cantina and Fat Jimmy's C-Side BBQ and Royal Caribbean's Boardwalk Dog House, for example, give passengers an alternative to the main dining room or buffet. What's next? Look for more partnerships with land-based chefs and restaurants, alfresco venues and fun, creative offerings.
Telecommunications Continue to Improve, Cruise Lines Embrace Social Media Marketing
Cruise lines learned two things last year: 1. Passengers love to stay connected to their family and friends. 2. Enabling passengers to connect more easily and inexpensively to social media brings cruise lines free advertising. In response, the cruise lines have started to update their communication infrastructure, while also testing new hardware to provide faster, more reliable and less expensive onboard Internet and mobile calling capabilities. In 2014, we expect to see the lines move from testing to actually offering faster service and less expensive Internet packages onboard. We also predict some cruise lines will begin offering social media promotions that will allow passengers to post, tweet and Instagram their cruise experiences for free.
Cruise Lines Will Increasingly Let You Choose Your Booking Perks
What could be better than discounts and free stuff? Your choice of discounts and free stuff. Cruise lines that include Celebrity, Holland America and Princess rolled out promotions in 2013 that not only offered multiple bonuses but also gave cruisers their pick of the litter. From perks like onboard credit, complimentary specialty restaurant dinners, free drink packages and prepaid gratuities, you could choose your preferred reward or, depending on the deal, receive all of the above.
Celebrity Cruises' 123go! sale kicked off the trend early in 2013 and made a resurgence at year's end (now extending through February 28, 2014, as of press time). The promotion offers a choice of one of three bonuses, with Europe cruisers getting to pick two of the three. It was followed by Holland America Line with its now-expired Explore 4, offering four bonuses when you booked 2014 sailings by the deadline, and Princess Cruises' 3 for Free promo (also expired), which offered upgrades, shore tour credit and free dinners when you booked select cruises.
The promotions were immensely popular. It seems that offering bonus amenities, rather than huge price cuts, works in the interests of both the cruise lines' bottom lines and passengers eager to rack up free onboard experiences. Look for more of these choose-your-own-perk promos during 2014's Wave Season and throughout the year.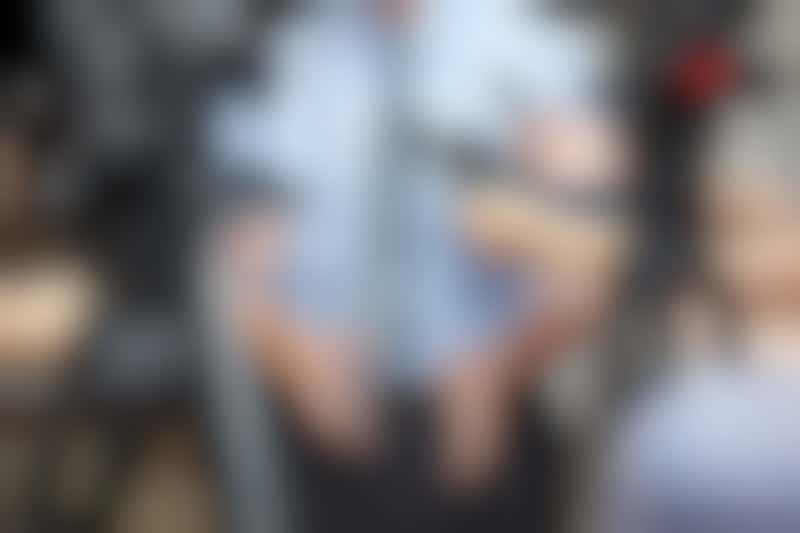 2014 Cruise Trends
Does it seem like more and more ships are stalling out, catching on fire, failing CDC inspections and otherwise experiencing problems? Ever since the Carnival Splendor and Carnival Triumph fires and the Costa Concordia sinking, the world's mainstream media has realized that cruise ship mishaps make excellent sensational news and have turned a spotlight on the industry. In previous years, 2013 events like pod problems on Celebrity's Millennium-class ships (the worst of which canceled the remainder of Millennium's Alaska season) or engine room fires that do not disable the ship completely (as in the case of Royal Caribbean's Grandeur of the Seas) wouldn't warrant top headline status for non-cruise-focused outlets. But these days, if the lights flicker for a few minutes, you can expect an expose on CNN. So while we don't expect 2014 to have more cruise ship problems than in any other year, be aware that any incident will get blown up and covered extensively on the nightly news. Take it all with a grain of salt as you consider the safety of cruising versus any other travel type.
And Cruise Lines Will Be Generous With Compensation for Troubled Cruises
Cruise lines have typically offered compensation for canceled cruises or those with significant itinerary changes. But, in 2013, we saw cruise lines readily offering to make amends for issues that previously would have been deemed too minor or out of the cruise lines' hands. We've also noticed extremely generous compensation for incidents that were in the cruise lines' control. Cruise lines have become hyperaware of the glare of negative publicity, and none wants to be seen to be slow when it comes to making things right. With many first-timers still uncertain about cruise safety, we predict this trend will continue into 2014.
What have we seen? A few days after Carnival Triumph lost power and was left drifting in the Gulf of Mexico, Carnival Dream also suffered a mechanical problem that prevented it from continuing its voyage. Carnival wasted no time: The line flew passengers home and offered a refund equivalent to three days of the voyage and 50 percent off a future cruise. The following cruise was also canceled, and passengers were given full refunds of their fares and nonrefundable transport-related expenses, plus 25 percent off a future cruise.
When Lindblad Expeditions' Sea Lion ran aground in March, the expedition line gave passengers the option of continuing their trip to Costa Rica -- by plane and bus, and with an extra $2,500 in their pockets -- or to return home with a full fare refund, including airfare. Royal Caribbean's Grandeur of the Seas suffered a serious fire in May, and all passengers were fully refunded the amount of their cruise fare, along with a "future cruise certificate for 100 percent of the cruise fare paid" for the canceled sailing.
We were most amazed when an Orion Expeditions ship had to make a big diversion to rescue a stranded sailor. Orion's passengers missed multiple ports and several days of their cruise, so Orion Expeditions offered a choice of a partial refund or a future cruise credit "in recognition of the inconvenience caused." Additionally, the line scheduled three days' worth of shore tours in Tasmania and sent two representatives to Hobart to meet with passengers to "resolve any issues they may have."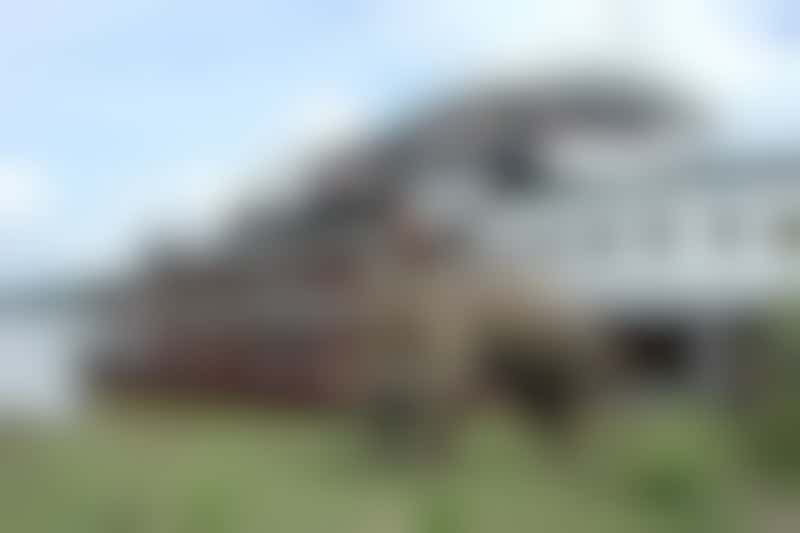 2014 Cruise Trends
With the popularity of river cruising on the rise -- it's the fastest growing type of cruise -- lines are continuing to add more ships to meet the increased demand. Across the globe, there are 36 new ships scheduled to debut in 2014, from Asia to Europe and the United States. And what this expansion means for cruisers is more and better choices, particularly when it comes to how much you want included in the price of your river cruise.
Put simply, lines are trying to set themselves apart in a crowded market based on their offerings. In 2014, cruisers will have more choice for both all-inclusive cruises, as well as more a la carte options. At the top end of the pricing spectrum, Uniworld Boutique River Cruise Collection -- which already includes flights, shore excursions, transfers and free Wi-Fi in its pricing -- will also bundle drinks and gratuities into the overall price tag. The biggest name in the mid-priced tier of river cruises, Viking Cruises, is holding fast to its traditional onboard offerings (price includes shore excursions and beer and wine at meal times), but it will be undergoing another huge expansion in 2014, adding 14 new ships and new itineraries in France and Southeast Asia. Finally, CroisiEurope will offer "free" beer and wine during its high season next year, as the line's overall offering remains a less-inclusive option to which you can add tours and other extras at your discretion.
Expedition Cruising Expands, Too
Expedition cruises used to be heavy on experiences and enrichment, light on luxury. No longer. As cruise passengers expect more amenities for their money, luxury lines are increasing their presence in the expedition market. Silversea, for example, is adding a third expedition ship in 2014, while smaller companies like International Expeditions, Aqua and Compagnie du Ponant are introducing five-star service in remote areas like the Amazon and Indonesia. Meanwhile, more wallet-friendly expedition lines, including Un-Cruise Adventures and Alaskan Dream Cruises, are expanding their itineraries and ships in Alaska and Central America. We predict that soon -- just as there is in ocean cruising -- there will be expedition cruises that appeal to all, no matter what their budget.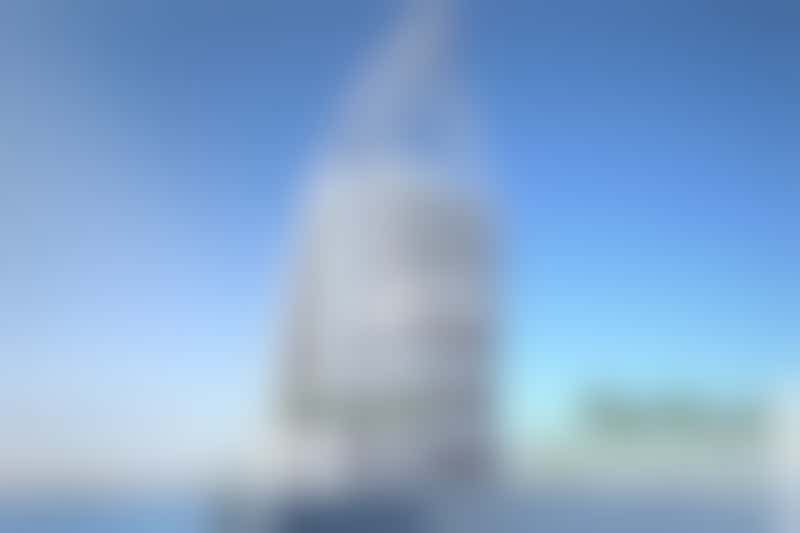 2014 Cruise Trends
In an effort to lure passengers to town for a few days pre- or post-cruise, several U.S. homeports are adding amenities to keep visitors entertained -- and to keep them in the immediate vicinity of the port. Take Port Canaveral: In November 2013, to coincide with its 60th anniversary, the port opened a new seven-story Exploration Tower, which offers indoor and outdoor observation decks. A new $85 million cruise terminal is slated to be completed in fall 2014, and the port has plans for a welcome center and museum; an amphitheater with 3,000 seats; a campground; and a marketplace at the Cove, featuring local tented vendors. Other ports with passenger-friendly renovations and additions in the works are Galveston, Charleston, New Orleans and Los Angeles (San Pedro). Expect others to join in to lure cruiser travelers into lingering a little longer before or after setting sail.
New EPA Fuel Rules Will Prompt New Technology -- or More U.S. Cruise Pullouts
The timer has been set: 2014 is the last year cruise ships sailing along the U.S. and Canadian borders can operate on current fuel standards (1.0 percent sulfur) before the Environmental Protection Agency's new regulations (0.1 percent sulfur) kick in January 2015. In other words, cruise lines need to find ways to comply if they want to continue offering destinations like Alaska, Canada and New England that lie within the North American Emission Control Area. To adhere to the EPA's new regulations, cruise lines will have to endure higher costs for low-sulfur fuel.
In 2014, we expect to see more cruise lines investing time and money in scrubbing technology (engine devices that naturally reduce sulfur emissions), a method that major cruise lines, including Royal Caribbean and Norwegian, already have been testing on some ships. Scrubbers would allow cruise ships to continue burning high-sulfur, low-cost fuel while producing cleaner exhaust. However, they haven't been proven to operate consistently over a long period of time. Until they do, it remains a possibility that we will see cruise lines pulling ships out of ports that are no longer cost efficient. For example, in 2013, Carnival moved Glory from Norfolk, Virginia, to Miami and announced it would reposition Pride from Baltimore to Tampa in December 2014 and Splendor from New York to Miami in November 2014 (with the exception of seasonal sailings from the Big Apple), while limiting its Atlantic Canada cruises. The company also announced it planned to invest $180 million to test scrubbers across its fleet. If scrubbing technology continues to show positive results, we predict cruise lines that pull out of coastal sailings in the short term will return to those destinations.