On a recent visit to Fort Lauderdale, we met up with Carnival Corporation President and CEO Arnold Donald for a tour of Princess Cruises' Royal Princess. The purpose? We wanted to capture a sense of the man who is behind decisions that are already changing the way cruise travelers think -- not just about Carnival Corporation and its nine cruise lines, but also about the cruise industry. Join us in our video Quick Chat with Carnival's Arnold Donald.
About Arnold Donald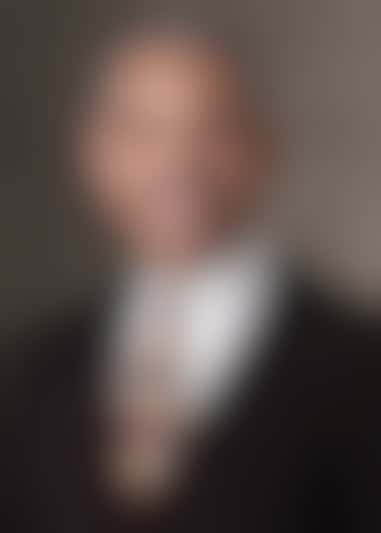 Arnold Donald - photo courtesy of Carnival Corporation
With a mandate to shake things up at Carnival Corporation, President and CEO Arnold Donald has introduced a number of innovations and initiatives to the parent company and its nine cruise lines, which include Holland America Line, Carnival Cruise Line, Seabourn, Princess Cruises, P&O Cruises UK, P&O Cruises AU, Cunard Line, AIDA Cruises and Costa Cruises.
Joining the company in 2013 after serving on its board of directors for a dozen years, Donald hired U.S. Navy Admiral Bill Burke to oversee fleet operations, from bridge resource management to a new $700 million shipboard fire prevention and backup power systems effort. He presided over the company's first Super Bowl advertising campaign with a splashy spot starring President John F. Kennedy. Donald paired Princess and Holland America, which traditionally had been rival cruise lines, under the new Holland America Group umbrella, and he's recruited some unconventional leadership choices, such as John Padgett, a former Disney Parks innovator who's now the corporation's first chief customer experience officer. Other appointments: Orlando Ashford and Christine Duffy were named as presidents of Holland America and Carnival, respectively. Both represent cruising's new guard.
Donald oversees a company whose cruise lines operate some 100 ships and are responsible for 80 million passenger days. It's got a staff of 120,000 employees, both onboard and in corporate headquarters that include Sydney, London, Los Angeles, Germany's Rostock, Seattle and Miami. He's fast-tracked Carnival Corporation's interests in China as a market for cruise travelers. His "one ship, nine hotels" philosophy pushes economies of scale across all nine cruise lines while continuing to emphasize each one's unique travel style.
Somehow, he has made the changes look easy.
"The biggest surprise," he told Cruise Critic, "is the visceral level of passion, commitment and the human spirit of our employees. It's been intoxicating, inspirational, exhilarating, -- it's just been fantastic.
"When I'm all done, I want our employees to say 'wow,'" Donald adds. "I want to exceed guest expectations, exceed shareholder expectations with financial metrics and leverage our scale."
Donald was a surprise pick when Micky Arison, Carnival Corporation's longtime chief, decided to hand over the day-to-day reins. (He remains chairman.) "I was steaming toward retirement," he told us, and his first reaction to the job offer was "you've got to be kidding!" The second? "I should have been begging for the position."
Donald got his cruising start in the 1970s as a passenger on Norwegian Cruise Line's legendary S.S. Norway. The chance to play blackjack onboard was a big draw, and he and his wife, Hazel, also enjoyed the star power of entertainers like Rita Moreno and magician Harry Blackston Jr. He's since taken 10 cruises, including one he planned for 50 family members and another he took as a world cruise segment around South Africa, but his path to the helm of a major cruise corporation has otherwise been anything but typical. The New Orleans native, one of five kids (his family also took in 27 foster children), started out in engineering and spent a chunk of his career at Monsanto, the massive agricultural company, overseeing the consumer, nutrition and agricultural sectors.
An entrepreneur at heart, he was among a group of investors who bought Equal, a sugar substitute, from Monsanto and promoted it as an alternative to Sweet'N Low. His interest in philanthropy, instilled in him by his parents, led him to serve as the chief of the Juvenile Diabetes Research Foundation. He also helmed the Executive Leadership Council, which provided an advocacy network for African-American executives.
And in his spare time, Donald, who resides in St. Louis and Miami with his wife, raised three children; he's now busy introducing their six grandkids to cruising.