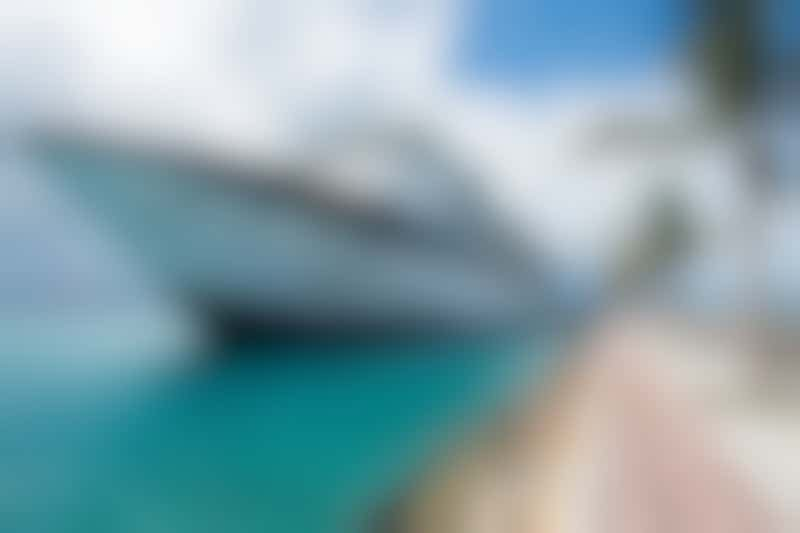 Celebrity Summit docked in port (photo: Cruise Critic)
Celebrity Cruises offers an upmarket yet relaxed mainstream cruise experience. While there are cheaper cruise lines sailing in Australia, paying less does not always equate to better value, particularly for passengers who appreciate a little luxury. We put Celebrity Solstice to the test on a recent South Pacific cruise to see if the cruise line offers good value for money.
---
Celebrity Cruises: How to Have Fun Onboard for Free
Celebrity Cruises has slightly higher fares but also offers more standard inclusions than other lines, with an array of upmarket complimentary restaurants, room service available at no extra charge (except for late night deliveries) and a comprehensive onboard enrichment program which includes everything from a live "Hot Glass Show" to high-end production shows in the main theatre, cooking classes and astronomy lectures. Here are our top picks for free fun onboard.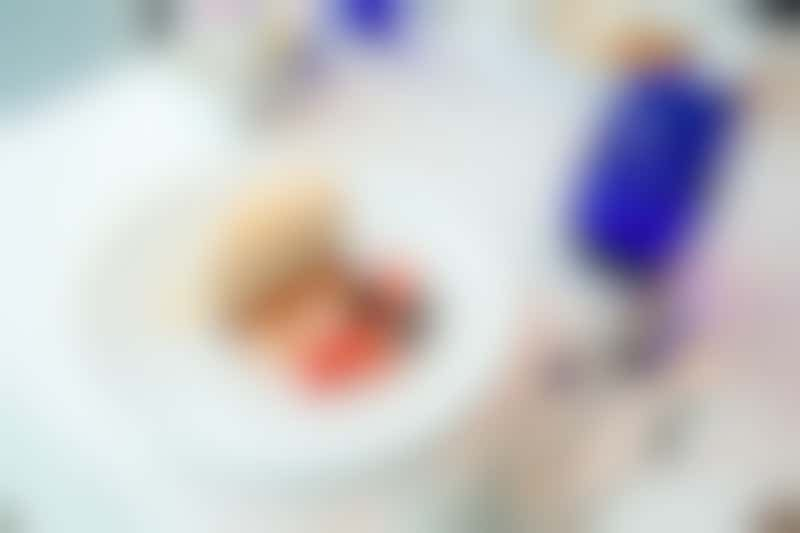 Cheescake dessert at Celebrity Reflection's Blu (Photo: Cruise Critic)
Complimentary Dining
There is complimentary dining to suit every passenger, from the elegant main dining room to burgers from the Mast Grill, an impressive international selection at the buffet-style Oceanview Cafe, and the AquaSpa Cafe which serves spa-style cuisine. Those staying in suites or AquaClass staterooms enjoy additional fee-free options. Suite passengers have their own dedicated restaurant, Luminae, that is open for breakfast, lunch and dinner while those staying in AquaClass staterooms and suites can dine at Blu. Complimentary room service is also available with a choice of full or continental breakfast and sandwiches, pizzas, salads and desserts. Suites, AquaClass and Concierge Class staterooms have a more extensive room service menu, with extra options such as premium freshly squeezed juice and delicious banana smoothies available during breakfast. Whether you are dining in one of the complimentary restaurants or ordering room service, the fee-free meals on Celebrity Cruise ships tend to be several steps above those found on other mainstream lines.
Complimentary Drinks
When it comes to drinking for free, there are plenty of non-alcoholic options to choose from. Chilled water is available at bars and restaurants throughout the ship and American-style iced tea, fruit juice drinks, milk and tea and coffee is also on offer in the buffet. Passengers who attend events such as art auctions and spa tours get a complimentary glass of bubbly or two (and a sales pitch). Suite passengers have a dedicated lounge, Michael's Club, with complimentary alcoholic and non-alcoholic drinks available throughout the day. All passengers can bring up to two bottles of wine or champagne onboard (per stateroom) on embarkation day. While this option isn't technically free, it still offers substantial savings compared to the cost of purchasing wine onboard.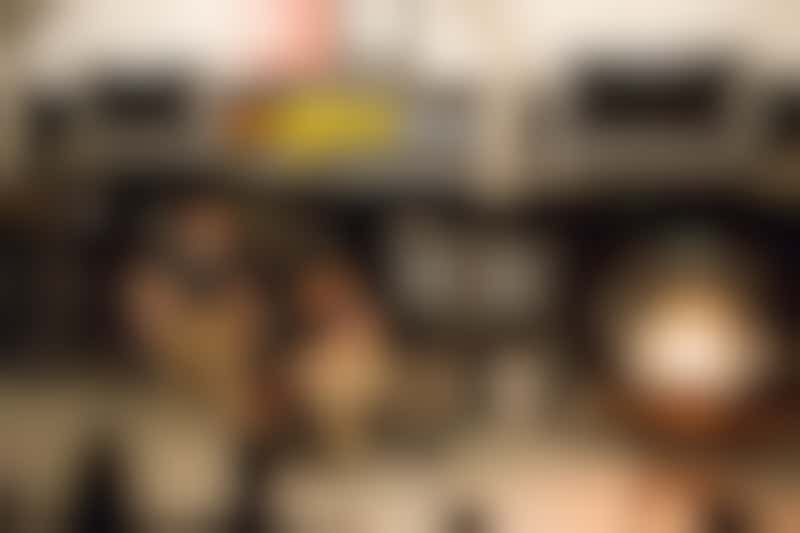 The Hot Glass Show on Celebrity Eclipse (photo: Cruise Critic)
Complimentary Activities
Celebrity Cruises have an enrichment program with activities divided into four categories: culinary, enrichment, wellness and trivia & games. Along with complimentary cruising standards such as bingo, dance lessons, cooking demonstrations, trivia and the like, passengers can attend lectures in the Beyond the Podium talk series, where topics range from astronomy to Australian native bush foods, and forensic science. Arguably, the most unique enrichment experience is the "Hot Glass Show" on Celebrity Solstice, Celebrity Equinox and Celebrity Eclipse, where passengers can sit and watch a master from the Corning Museum of Glass practicing his or her art, with a second artist providing assistance and a third providing commentary.
Complimentary Fitness Facilities
Pools are located on the outdoor pool deck and all passengers are welcome, including kids. An interactive water feature provides another fun way for children to cool down. While the ship is at sea, live performances are held on a small nearby stage, creating a buzz of activity with plenty of passengers enjoying a drink, chilling out on a sun lounger, or relaxing in a hammock.  An indoor adults-only Solarium pool provides a relaxing space, free from music and children. This is a tranquil spot to read a book and relax on one of the poolside loungers.
Passengers have free use of the ship's large air-conditioned fitness facility with ocean views from the wrap-around floor to ceiling windows. The gym has premium fitness equipment including recumbent exercise bikes with programmable screens, treadmills, rowing machines, workout machines and weights. The Aerobics Studio offers a number of free fitness classes, such as early morning stretching sessions at various times throughout the day.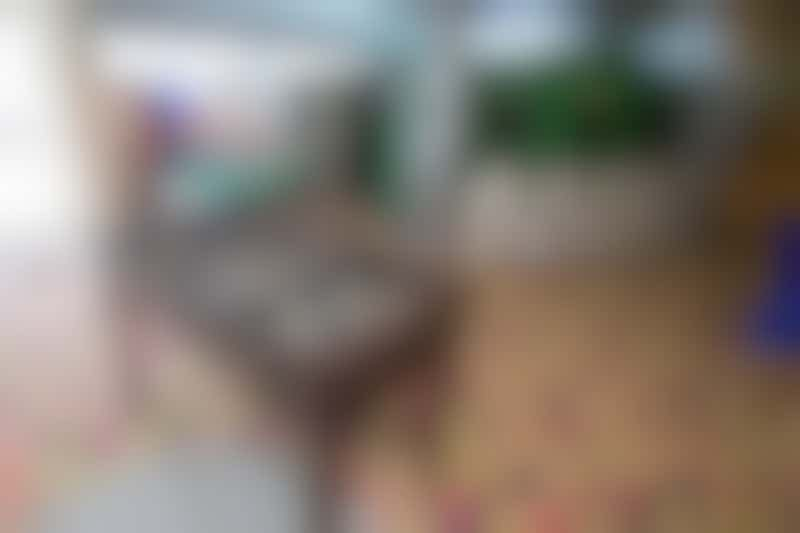 Fun Factory on Celebrity Solstice (photo: Cruise Critic)
Complimentary Kids Club
Celebrity Solstice doesn't have the waterslides, climbing walls, roller skating rinks or ropes courses other lines have, but that doesn't mean families won't enjoy the ship. With enthusiastic staff who seem to genuinely enjoy what they do, upmarket kids' facilities and cool prizes such as Celebrity branded headphones, this line is a hit with kids of all ages.
ShipMates is designed for the youngest, ages three to five. Kids can participate in theme parties, treasure hunts, T-shirt-decorating, talent shows, arts and crafts, dancing, musical games, imagination play and interactive challenges, cartoon trivia, and ice cream and pizza parties. Babies and toddlers (aged six months to three years old) are permitted in the Fun Factory only with parental supervision.
For children ages six to eight, activities include theme parties, relay races, arts and crafts, gaming, movies, ice cream and pizza parties, and interactive team-building games. Those aged nine to 11 can participate in scavenger hunts, karaoke, talent shows, theme parties, T-shirt-decorating, sports activities, team challenges, movies, gaming and late-night pizza parties. In-room baby-sitting and late night group baby-sitting costs extra although there is a free late night slumber party available at no charge on the last night of each sailing so parents can enjoy their last night onboard the ship.
Teens have the XClub with activities including theme parties, scavenger hunts, pool Olympics, sports tournaments, team trivia, karaoke, gaming and fitness activities. Don't be surprised if you see aspiring teen film makers shooting footage around the ship using GoPros. It's part of iTake, an XClub video project which gives them a chance to plot, shoot and edit their own movie.
---
Celebrity Cruises: Extra Costs
While there are plenty of complimentary inclusions in a standard Celebrity Cruises fare, the attractive extras on offer make it tempting for passengers to part with some extra cash. Widespread upselling of drink packages and specialty dining, particularly during the first 48 hours of the cruise, make it especially hard to resist spending more on the following for-a-fee items.
Drinks Packages
Despite the hefty price tag, drink packages remain a popular purchase on Celebrity Cruises with a dizzying variety of options available -- both alcoholic and non-alcoholic. These include a Bottled Water Package (US$16 per day), Soda Package (US$9 per day), Classic Non-Alcoholic Package (from US$18 per night) and Premium Non-Alcoholic Package (from US$22 per day). The Classic Package is the cheapest of the alcohol packages, starting from US$44 per day. There is also a Standard Package (US$36 per day) which is similar but also includes soft drinks and bottled water. Spend a little extra and the Premium Package (US$52 per day) gives you access to top-shelf spirits, US$13 glasses of wine, soft drinks, juice and bottled water, plus a 20 percent discount on bottles of wine. The compulsory 18 percent gratuity is included in the cost of drinks packages.
Barista Coffee
Barista-brewed coffee is something many Australians are willing to pay for. Onboard Celebrity Cruise ships, this is available from Cafe al Bacio which has comfy seats, large picture windows and friendly table service. Expect to pay US$6 for a latte. While it is not exactly cheap, the quality is excellent.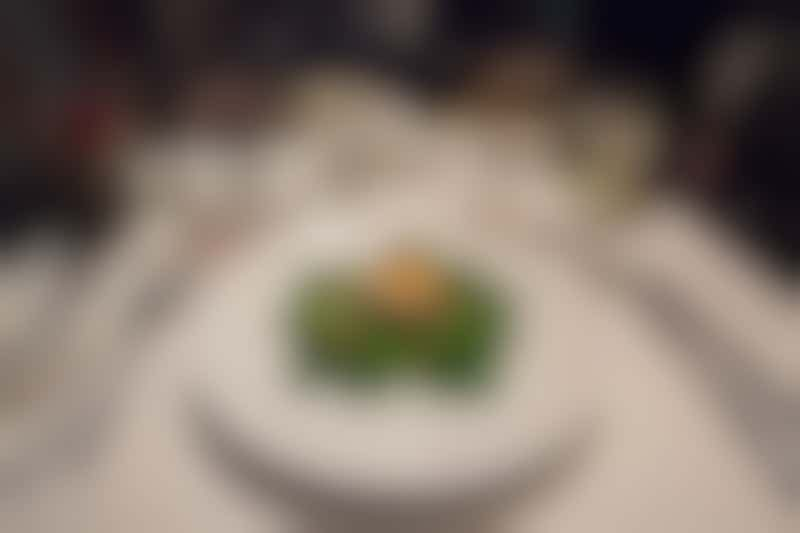 Murano on Celebrity Reflection (Photo: Cruise Critic)
Specialty Dining
Whether you fancy the perfect steak or elegant haute cuisine, there is something to satisfy your tastebuds at one of Celebrity Cruise Line's specialty dining venues. Enjoying a meal at one of the half a dozen for-a-fee restaurants is a treat with innovative cuisine, well-spaced tables and attentive service, however costs can quickly add up.
The food at Murano (US$50) is rich and decadent, with traditional French dishes such as foie gras, creamy bisques and a cheese course. Diners can order a la carte or indulge in the six-course tasting menu, with two choices for each course, all of which come from the regular menu. Dishes such as Cognac flambeed lobster tail with basil, smoked bacon and Dijon-cream add a hint of theatre to this exceptional dining experience.
Tuscan Grille (US$45) has a prime aft location, ensuring this stylish yet charmingly rustic restaurant is a popular choice, especially when the ship is at sea or anchored in picturesque ports such as Santorini. Steaks are the star at Tuscan Grill, though pasta-lovers have plenty of options, too, including ravioli, lasagne, spaghetti bolognese and lobster linguine alfredo.
The Sushi on 5 eatery dishes up modern Japanese fare at a la carte pricing with the likes of a bowl of edamame (US$4), lobster ramen (US$12), spicy tuna roll (US$10) and chicken ginger gyoza (US$7) available for lunch and dinner. It's a good choice for embarkation day when Oceanview Cafe can get busy.
Silk Harvest (US$35) offers pan-Asian cuisine in a range of styles, including Japanese favourites such as sushi, pad Thai chicken, beef and chicken satay, green chicken curry and Chinese-style roasted duck. Meals are served family style in the centre of the table.
Shore Excursions
Shore excursions organised by Celebrity Cruises at designated port stops are the most convenient way to explore a destination but not necessarily the best value. However, the benefit of taking one of the cruise line's tours is that the ship will not depart without you. If you are seeking a 'good value' cruise experience, organising your own excursions will likely be the best option.
WI-FI
WI-FI via satellite is available throughout the ship, with a number of Internet packages to choose from ranging in price from US$19.99 per hour to 14+ days for US$285 (pre-purchased online). Each package allows one device to be logged in at a time.
Laundry
With no onboard passenger laundry, costs can add up for passengers using the onboard laundry service.  Expect to pay US$5.50 to get a pair of shorts laundered, trousers cost US$7 and a dress is US$11. Press-only items cost US$4 for a T-shirt, US$6 for a skirt, US$8 for a jacket.
Photo Gallery
Ship photographers capture passengers throughout the duration of the cruise. Look for them when you board the ship, at port stops, at the restaurants, during time at sea and around the ship for formal and informal portraits with pop-up studios. Photos 'a-la-carte' cost US$20 each, however for those wanting to purchase multiple, professional photographs the best value for money can be found with one of the package deals, which are priced from US$125.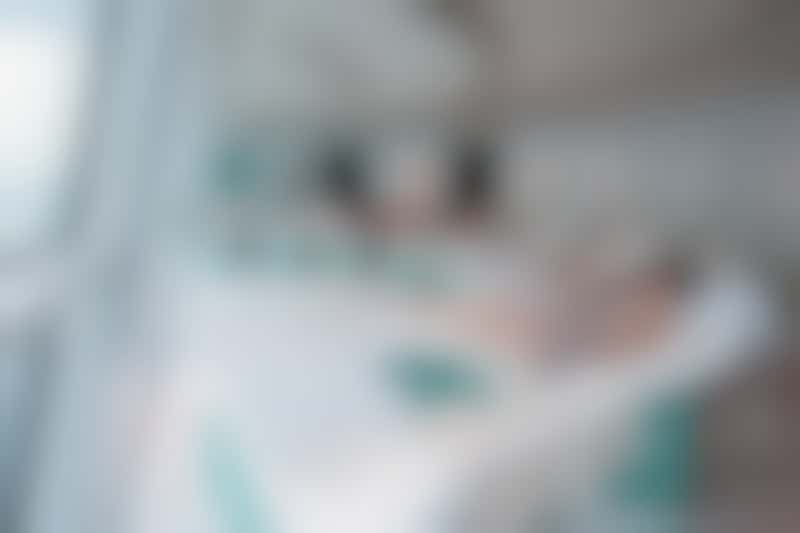 Persian Garden on Celebrity Eclipse (Photo: Cruise Critic)
Canyon Ranch SpaClub
Celebrity Cruises' spa, run by Canyon Ranch, offers treatments that range from acupuncture (US$170) to facials (US$140) and massages (US$150), with discounts offered while the ship is in port. Beauty treatments such as haircuts and lash tinting are also available. Spa prices do not include a mandatory 18 percent service charge. AquaClass passengers have free access to the Persian Garden, a hydrotherapy treatment area with heated ceramic tile loungers, an aroma steam room, and a scrub and salt bar. Access for other passengers costs US$25 per day.
Satellite Phone
Internal calls from the cabin are free. External calls, made via the cabin's satellite phone, cost upwards of US$7.95 per minute.
Shopping
Onboard shopping options include cosmetics, cruise merchandise, alcohol, watches and jewellery sold at tax free and duty free prices.
Gambling
Fortune's Casino offers typical cruise offerings such as slots, video poker, blackjack and other popular table games. Bingo is also available most days for US$59 for three cards.
---
Celebrity Cruises: The Value Verdict
While there are cheaper cruise lines out there, the "modern luxury" feeling of Celebrity justifies the extra spend for those who can afford it. Complimentary restaurants are a cut above those found on other lines, meaning there is little need to spend extra on specialty dining, unless passengers feel like a treat. Also, unlike many other mainstream cruise lines, room service remains free of charge. A diverse program of activities ensures there is plenty to keep passengers entertained without spending additional cash. The challenge for many Australians will be the onboard currency, with everything on Celebrity Cruises ships charged in US dollars. However, gratuities have since been included in the cost of Australian fares, which takes some of the sting out of the final bill. Celebrity offer a good value cruise experience, particularly for those who can resist spending more on extras such as specialty dining, drinks packages and spa treatments.
Explore Celebrity Cruises