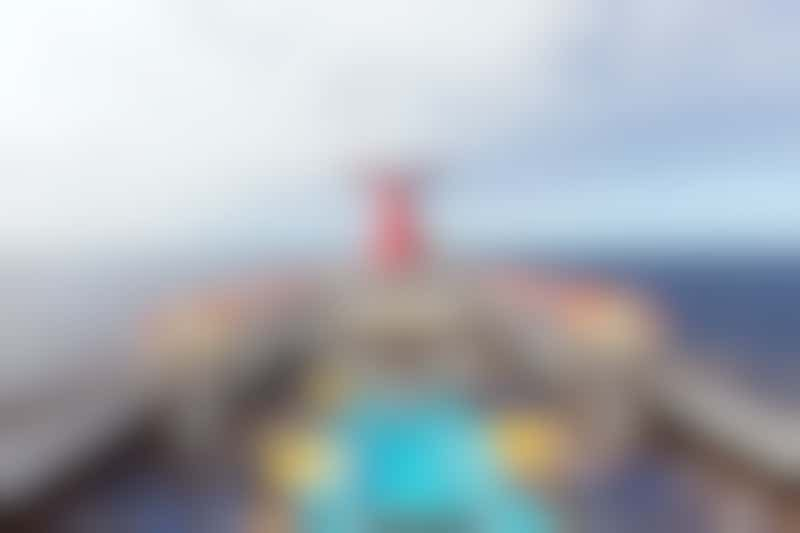 The Pool Deck on Carnival Inspiration (Photo: Cruise Critic)
Carnival Cruise Line offers considerable bang for your buck, with competitive fares and plenty of inclusions. So what is included in the advertised fare and is it possible to cruise with Carnival without spending another cent onboard?
---
Cruise Inclusions
As well as providing transport (the ship) and fully serviced accommodation (your cabin) to great destinations, Carnival offers many free activities, entertainment and food. We checked out what was on offer on a recent cruise on Carnival Spirit to evaluate its real value.
1. All-you-can-eat dining
The majority of Carnival's dining options are included in the standard fare. If variety is important, Carnival Spirit offers more free venues than Carnival Legend. Spirit's six fee-free outlets offer cuisines to suit every palate and the quality is far better than you may expect for a budget line. We advice packing loose pants!
The following fee-free dining options are based on Carnival Spirit.
Main Dining Room: The two-deck, 1,300-seat Empire Restaurant welcomes passengers for breakfast, lunch and dinner, with a brunch service replacing breakfast and lunch on sea days. Service is virtually flawless. At night, get ready to be entertained by the ship's famous singing and dancing waiters.
All passengers are assigned tables for one of two dinner sittings (either 5:30 p.m. or 7:45 p.m.) or you can select Your Time Dining, with open seating on the starboard side of the upper level, anytime from 5:30 p.m. until 9 p.m. The dinner menu consists of a good assortment of starters, main meals and desserts, with options changing daily. A fixed kids' menu is also available at lunch and dinner. For finer fare, you can order from the Nouveau Restaurant menu for a small surcharge, but this is an unnecessary way to spend extra money (unless you really have to eat that premium steak or lobster).
Breakfast in the dining room also provides a more sophisticated option to the all-you–can-eat buffet with a nice selection of hot items, eggs cooked to order, juice, milk, tea and coffee. The buffet has more food, but you'll feel fancier sitting at one of the tables in the quieter Empire.
International Food Plaza: This casual, buffet-style dining area offers passengers a choice of 10 international food stations. Enjoy Asian and Italian, carvery meats, sandwiches, pies, snags, salads and desserts. Pirate Pizza, located in the back corner, serves free wood-fired pizzas to order 24 hours a day. Don't miss the chance to try a fresh-baked breakfast pizza.
Other complimentary breakfast options include made-to-order omelettes, pastries, fruits, cereals and standard hot breakfast options. During breakfast, complimentary chilled orange and apple juice is also available, along with milk, tea, coffee (from a machine) and water. There is also a barista-run coffee bar, but items here do carry a small surcharge.
BlueIguana Cantina: One of our favourite fee-free venues on board is the BlueIguana Cantina, an authentic Mexican-style cantina serving a range of tacos and burritos with traditional toppings. Most people go there for lunch but the best-kept secret is its flavour-packed breakfast burritos and huevos rancheros, with the added bonus of dining poolside away from the morning buffet crowds.
Guy's Burger Joint: Just a few metres from the cantina are some of the best burgers at sea, brought to you by celebrity chef Guy Fieri's Guy's Burger Joint. The open-air American-style venue has free fresh-off-the-grill burgers and hand-cut fries with a choice of toppings. If you like Aussie-style burgers, just ask the crew for a Boomerang Burger. It's not listed on the menu, but your burger will come topped with wads of delicious beetroot relish.
Fat Jimmy's C-Side BBQ: If you have a lunchtime hankering for a sizzling barbecue, Fat Jimmy's dishes up tasty sausages, pulled-pork sandwiches, jacket potatoes, salads and more. This was one of our favourite outdoor gems, hidden away up the stairs from the mid-ship pool on the Lido deck.
Taste Bar: Only open in the early evening, near the RedFrog Pub and Pharaoh Theatre on deck 2, Taste is the spot for complimentary samples of some of the great cuisine served at the ship's speciality restaurants. The concept is to have a taste of the non-free food for free, to try to lure you in, so be sure to take advantage of that.
Ice cream: Unlike most other cruise lines, Carnival still has a free soft serve ice cream machine. You can help yourself to cones or bowls of vanilla or chocolate ice cream and frozen yogurt, on the Lido Deck near the pool, all day and all night.
Note: Sister ship Carnival Legend's offerings include the main dining room, Taste Bar, plus 24-hour pizza and ice cream, buffet-style dining in the Unicorn Cafe, Truffles Restaurant, and Chef's Table. It does not have Guy's, BlueIguana or Fat Jimmy's.
2. Unlimited water, tea & coffee
Free non-alcoholic drinks are available at several stations across the ship and in all food venues. These include chilled water, a lovely selection of teas, coffees, espresso machines and hot chocolate. Free orange and apple juice is available during breakfast. The tap water in your cabin is filtered and drinkable.
3. Tips
Compulsory tipping is not enforced on Australia-based Carnival ships, though passengers are welcome to reward crewmembers for exceptional service.
4. Live entertainment
You'll find a huge variety of live free entertainment on board Carnival cruise ships every night at a range of various venues. There are free Dive-in Movies by the pool, Broadway-style musicals, game shows and magicians at the 1,170-seat theatres, plus comedians at the Punchliner Comedy Club. Various bands and solo entertainers perform at multiple bars and lounges, and on select nights you can sing on stage with a band at the best karaoke at sea. Cover band Music Manila on Carnival Spirit is very popular for dancing poolside or in the RedFrog pub. To get into the swing of things, pack costumes for the free themed party nights, which are a great laugh.
5. Hosted activities
The Funtimes cruise newsletter will arrive in your cabin daily and is packed with more than 45 activities to choose from each day. Staff-led deck activities include a beanbag toss, golf chipping competitions, a Wiggle for Westmead fundraiser and family scavenger hunts. There are also organised pool games, sports tournaments, card games, quiz and trivia sessions, cooking demonstrations, health and wellness seminars, dance classes, towel-folding workshops and more.
6. Recreation
There are three free pools on the Lido Deck, plus a waterpark on-board both Carnival Spirit and Carnival Legend.
The all-weather Dome pool has a retractable roof, elevated hot tub and plenty of sun lounges. The Sun Pool is located further forward toward the bow and is identical to the Dome Pool, minus the proliferation of sun lounges.   The Serenity Pool is a smaller pool and hot tub located in the adults-only Serenity area.
Carnival's waterpark area on the top deck is a standout and has a SplashZone for little cruisers with mini-slides, water play and tipping buckets. Bigger kids, and their parents, can try the two-storey Twister waterslide and the free-falling, 65km/h Green Thunder waterslide that snakes out over the water. There's also a nine-hole mini-golf course, a golf simulator and a basketball court on the Sports Deck.
Passengers also have free use of the ship's huge air-conditioned fitness facility fitted with state-of-the-art equipment including weight machines and free weights, stationary and recumbent bikes, cross-trainers, stair climbers, treadmills and a rowing machine.
7. Kids club
Families have access to a fully supervised, complimentary kids' club program, run by qualified youth staff and separated into age-appropriate groups. Camp Ocean has been devised by an expert panel of specialists in children's engagement, along with actual parents, to offer hundreds of free educational ocean-themed activities designed by age and stage in supervised facilities. It is divided into three age-appropriate areas including Penguins for two- to five-year-olds, Stingrays for six to eight-year-olds, and Sharks for nine to 11-year-olds. The kids engage in free play and fun activities including arts and crafts, magic shows, face painting, dancing, cooking sessions and scavenger hunts.
The separate Circle C is a hideaway for 12- to 14-year-olds with game consoles, a dance floor and supervised activities, while Club O2 is more of a casual hang out for those aged 15 to 17, though there are optional activities including organised sports on the basketball court and late-night parties.
---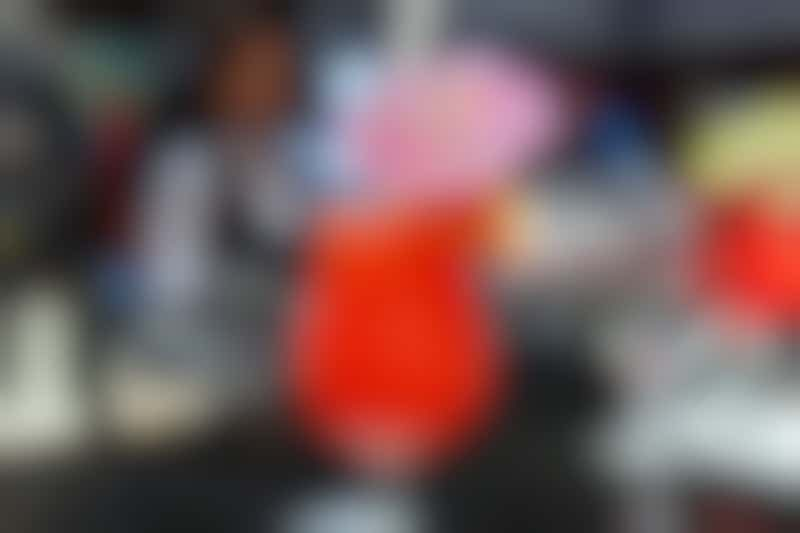 Tropical drink on Carnival Fantasy (Photo: Cruise Critic)
Carnival Extra Costs
While there is certainly a lot included in Carnival's standard fare, some optional extras that may tempt you to splurge a little.
1. Drinks
There is no alcohol drinks package sold on either Carnival Spirit or Carnival Legend cruises from Australia. Bubbles packages include unlimited soft drink, priced at A$5.50 per day for kids, A$7.25 per day for adults. Sold separately, one soft drink costs A$2.75 so you can do the maths to work out the value for your family.
Alcohol cannot be brought onboard and will be confiscated if caught by the cruise terminal scanners. However, Carnival does allow passengers to carry up to 12 cans of soft drink per person in their personal luggage. Drink prices range from A$7.50 for beer to an average of A$11 for cocktails.
2. Barista coffee
If the free machine coffee isn't ood enough for you, barista-brewed coffee is available. A flat white will set you back between A$2.95 and A$3.25 a cup.
3. Paid dining
There are several alternate dining options charging a fee. The food and variety are fantastic so for foodies, the following restaurants offer great value for money.
Bonsai Sushi: Open for lunch and dinner, Bonsai Sushi, a Japanese-style restaurant, is sure to impress all sushi fans. Starters begin at just A$3 for soup and salad, a 10-piece California roll is A$6 and Bento boxes are a very reasonable $A12.
Nouveau: Treat yourself to the finest aged beef, cut, weighed and cooked to your specifications. There's also ribs, chops, seafood and poultry from an extensive menu complemented by the season's freshest produce and the best wine lists, handpicked by the sommelier to match your meal. Highlights include escargots, tuna tartare, filet mignon, massive porterhouse, lobster ravioli and lobster tails. At A$45 for four courses (plus drinks), it is a must for every cruiser who loves fine dining.
Chef's Table: Costing A$90 per head, this is the ultimate Carnival dining experience. The VIP culinary extravaganza starts with cocktails and hors d'oeuvres followed by a galley (kitchen) tour with the head chef. The main event is a sumptuous multicourse molecular gastronomy feast with free-flowing red and white wine included. It has to be one of the cheapest degustation meals in Australia, at sea or on land.
Seafood Shack: Seafood Shack is a new venue near the buffet, open from 4 p.m. until 11 p.m. Fresh seafood is sourced from Sydney Fish Market at the beginning of each cruise. Fish and chips starts at A$8 or upgrade to whole fish, calamari, seafood platters, prawns and oysters at market prices.
Room Service: The kitchen never closes on a Carnival Cruise Line ship and 24-hour room service is available at a cost. Breakfast items start at A$3, sushi plates are A$6 and sandwiches, soups and pizza cost A$7 each.
4. Special culinary events
The most fun culinary experiences, especially for those cruising with kids, are the themed brunch and afternoon teas.
The Mad Hatter's tea party: If you have a sweet tooth, the Mad Hatter's Tea Party is right up your alley. This traditional afternoon tea is available on Carnival Spirit and Carnival Legend itineraries of five days or longer, and at just AU$10, the extravagant buffet of cakes and canapés is mad value.
Green Eggs and Ham Brunch: The kids will love this journey into the whimsical world of Dr. Seuss. For A$10 per person they can dine on Cat in the Hat pancake stacks, funky French toast, Moose Juice, Goose Juice, yoghurt parfait schlopp>, Green Eggs and Ham and more. There are also visits from The Cat in the Hat and Friends, Things 1 and 2 and Sam himself making this a meal to remember.
5. Shore excursions
Shore excursions organised by Carnival Cruise Line at designated port stops are by far the most convenient way to explore a destination with priority disembarking and a guaranteed return time. And while excursions are not always as cheap as similar tours at port, they can provide exclusive opportunities for passengers that would not normally be available and the security of knowing the tour operators have been vetted for quality.
6. Behind-the-scenes tours
Behind the Fun is a guided tour that provides a unique insight into Carnival's shipboard operations. The A$95 tour offers passengers an extensive behind-the-scenes look at normally off-limits venues and meet and greets with key crew members including the captain, chief engineer and chef de cuisine. Highlights of the 3.5-hour tour include a visit backstage to see what goes into creating Carnival's incredible shows, and a visit to the enormous main galley to watch the chefs in action.
7. Wi-Fi
Wi-Fi is available throughout the ship and the connection, though not fast on sea days, is more than reliable. There are social, value and premium packages available, with two-day packages from A$16 per day and seven-day packages from A$60.
8. Phone calls
Calls from stateroom are available at A$1.99 per minute for both domestic and international calls.
9. Spa Carnival
Carnival's extensive spa and salon menu offers treatments for the face and body, as well as cosmetic treatments, slimming treatments and acupuncture.
But beauty doesn't come cheap at sea with a 50-minute anti-ageing facial costing in the vicinity of A$131 to A$212, acupuncture treatments starting at A$164 for a session and a standard aroma stone massage starting at A$153.
The best way to save big bucks is to look out for daily specials, which come with substantial discounts, especially on port days. One of the best deals we came across was the Spa Topia 75-minute pamper package valued at A$311 for just A$159.
10. Photography
Pixels photographers capture professional candid fun shots on board and as passengers play, in the dining rooms and at every port stop. They also take lots of posed formal shots with pop-up studios on board. While there is no obligation to purchase, photos are printed out and displayed on photo boards for your perusal. If you do decide to buy, you can purchase printed photos individually or in packages. Individual prints start at A$14.99 for 5x7 snaps, A$17.99 for 6x9 collectables and A$29.90 for pro portraits. There is also a range of all-inclusive package deals, and these are far better value if you wish to purchase multiple, professional cruise memories.
11. Shopping
Born to shop? Head to the Shopping Boulevard on Deck 3 where you can stock up on cosmetics, perfumes, alcohol, watches, jewellery, resort wear and souvenirs. Those with a sweet tooth will also love the Cherry on Top Candy store. All items are sold tax and duty-free. It is worth noting that overall, prices do not appear significantly cheaper than what you would expect to pay onshore but you can nab a bargain at one of the special daily shopping events, with great spot deals including sales on some items which can see discounts of as much as 40 percent off already reduced duty free items.
12. Laundry
While you can use the same-day laundry service, a standard laundry bag costs A$25. The pressing service is next day and 12 items comes in at A$30. There are also self-service launderettes located on stateroom decks with two or three washers and dryers and an iron and ironing board. The cost is A$3.25 per washer load and A$3.25 per dryer load. Vending machines dispense small boxes of detergent and water softener at A$1.50 per box.
13. Creative Cove craft classes
Creative cruisers will enjoy the onboard crafts program at Creative Cove. A supervised tote bag making class is lots of fun and provides a great, personalised souvenir. Classes cost A$29.99 for adults and A$24.99 for children (aged 6-12 accompanied by an adult). There are also paint night classes, which come in at around A$65 per class.
14. Child minding
Night Owls' late evening child minding is available from 10 p.m. until 1 a.m. for kids aged 11 and under at Camp Ocean. The fee is A$8 per child per hour.
15. Casino
The casino is popular with those who enjoy a flutter but it is one of the more costly places on board. With more than 200 poker machines and electronic roulette machines, roulette and dice tables, blackjack and poker and all manner of betting games, how much you'll end up spending depends on equal parts luck and how much you're prepared to punt.
16. Bingo
Bingo is popular on Carnival Cruises with large crowds turning out to the Pharaoh Theatre for their chance to win prizes including cash, tour passes, gifts from onboard shops, spa services and more. But Bingo buzz doesn't come cheap, with cards coming at A$30 a pop.
17. Alchemy Bar Mixology Class
The Alchemy Bar hosts an unadvertised mixology course to learn how to whip up three popular cocktails like a pro. The cost of the course is around A$17 per person but includes drinking all the results (three mini cocktails). It's not listed in the ship's daily activity newsletter so ask the bartender.
---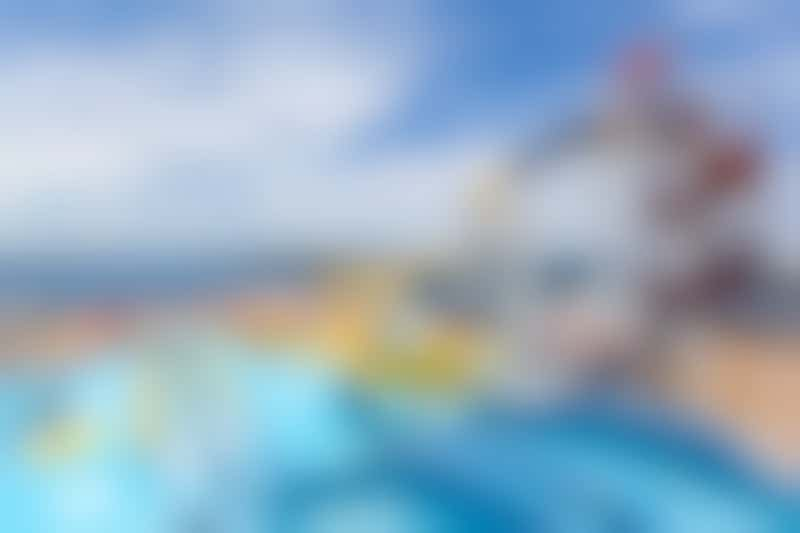 WaterWorks on Carnival Cruise Line (Photo: Cruise Critic)
Our final verdict
Carnival Cruise Line offers Australians an incredibly affordable choice that doesn't scrimp on features. Passengers can enjoy exceptional value for good quality accommodation, plenty of activities, facilities, entertainment and dining choices. With so many great inclusions it is easy to have a fun holiday without paying more than the upfront standard fare (unless you want to drink alcohol, then keep a close eye on your bar bill). However, if your budget allows, we think some of the extras are worth it, such as eating at a specialty restaurant or Chef's Table for a special occasion.
Show Carnival Prices