Be it increased security, luggage restrictions, long check-in queues or hanging around in busy lounges, not everyone likes to travel by air. Taking a coach to join a European river cruise is a handy and relaxing alternative to flying and is often more cost effective, too. Several river lines and tour operators offer coach travel so read on to find out what you can expect if you choose wheels over wings.
What is a river cruise by coach?
Instead of taking a plane and airport transfer to reach your ship, the main transport is coach. To get to mainland Europe coaches travel across the Channel via the Eurotunnel or on a ferry and tickets are included in the price, along with onward travel straight to the river vessel.
Where do they go?
River cruises by coach are concentrated on the Rhine, Danube, Main, Moselle and Dutch waterways. The majority are classic seven-night itineraries taking in the main sights. Special interest short-break sailings are also available on the Dutch waterways in spring to visit the tulip fields along with Christmas markets during the festive season. Other themed sailings include the spectacular annual Rhine in Flames event.
What are they like?
The big advantage of a cruise and coach trip is your holiday starts virtually the minute you leave home as you will board your coach from a nearby regional pick-up point and your luggage will be taken care of from that moment on. Coach travel is generally less tiring than air travel and some itineraries include an overnight stop at a hotel on the way to the cruise or on the way back -- sometimes both.
During the journey you can enjoy the passing scenery out of the coach window and start to get to know your fellow passengers. Without the need to organise travel to airports or face long walks through terminals, coaches are also a good choice for anyone with mobility issues. And if you enjoy shopping you can essentially bring back as much as you can carry -- including bottles of wine in your hand luggage -- as coach travel doesn't have the weight and liquid restrictions of flying.
Who offers them?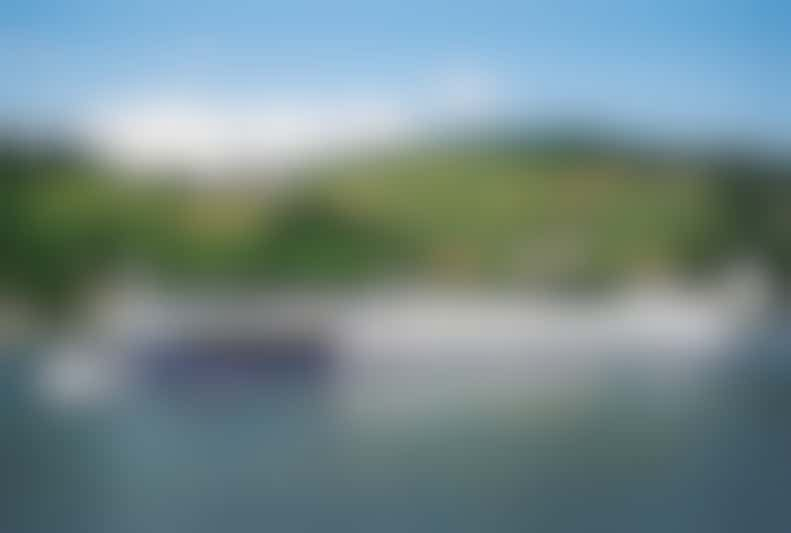 The River Cruise Line has a range of cruises with the option to travel by coach. The seven-night "Cruise the Danube to Vienna & Budapest" itinerary is available on various dates from June to September, 2020, with fares starting at £795.
Escorted tour company Titan Travel provides a private door-to-door chauffeur service to Dover to board coaches for the Channel crossing to reach a number of cruises. The four-night "Traditional Christmas Markets on the Rhine" itinerary departing December 14, 2019, is from £749.
Coach holiday specialist Shearings partners with river lines such as A-Rosa to offer a range of cruises. The nine-night "Strasbourg and Rhine Highlights" cruise departing on May 19, 2020, is from £904.