My child is 18. Can he or she join the teen activities on our cruise?
No. Cruise lines have strict policies that once you turn 18, you can no longer participate in teen activities, even if you are still in high school.
Are there any special cruise activities geared to 18- to 20-year-olds?
A few lines have meet-and-greets for young adults to meet other cruisers their age, but it's assumed that passengers age 18+ will just participate in the regular cruise activities: hanging out by the pool, joining in dance classes or trivia games, playing ball on the sports court, etc. If your teen or young adult isn't going to be satisfied hanging out with the family, consider bringing a friend along on your vacation.
Can a college-aged kid who is not yet 21 hang out at cruise ship bars and night clubs?
Yes. The rules vary by cruise line, but most allow 18-year-olds to hang out at bars or nightclubs on their own, or with family and friends who are also 18+. But do note that the drinking age on all ships that visit the U.S., as well as on many U.S.-based cruise lines sailing anywhere in the world, is 21.
A few lines (including Royal Caribbean, Celebrity, Princess and Norwegian) allow 18- to 20-year-olds to drink alcohol in international waters if their parent or adult guardian signs a waiver form. Foreign cruise lines, such as the U.K.'s P&O Cruises or Italy's MSC or Costa Cruises, set the drinking age to 18 in non-U.S. destinations to reflect the normal drinking age abroad. To find out the specifics, read our story on cruise line alcohol policies.
How can I be sure my underage child won't be served alcohol?
Cruise line staff have strict instructions not to serve underage drinkers. Since you have to use your cruise card to pay for all on-ship purchases, including drinks, the cruise ship will flag the cards of minors in the system (sometimes they even have a different color or design), so an alert will pop up if an underage passenger tries to buy alcohol.
That said, it's not uncommon for teens to find ways to drink onboard (just as they do at home). They might get an older friend to buy them a drink (though both parties could get kicked off the ship if caught) or smuggle booze onboard and drink secretly in their stateroom or in the cabin of a friend. It's up to you to set rules about where your kids can be without you or what kind of behavior you expect from them.
I'm fine with my kids having a glass of wine with dinner or a drink in my presence. Can I permit them to do so if they're under 21?
Cruise line staff cannot serve wine or any other alcoholic drink to your underage son or daughter. If you want them to be able to drink with you, choose a line that sets the drinking age at 18 in the region you're sailing.
While it's possible that restaurant wait staff might not notice if you give your teen a sip of wine, cruise ship staff do have the right to disembark passengers found giving alcohol to minors, so you do so at your own risk. What you do in the privacy of your own cruise room will likely not be monitored, unless your young adult child then goes out onto the ship and behaves inappropriately.
Do I have to share a room on the cruise ship with my 18- to 20-year-old children or can I put them in a separate cabin?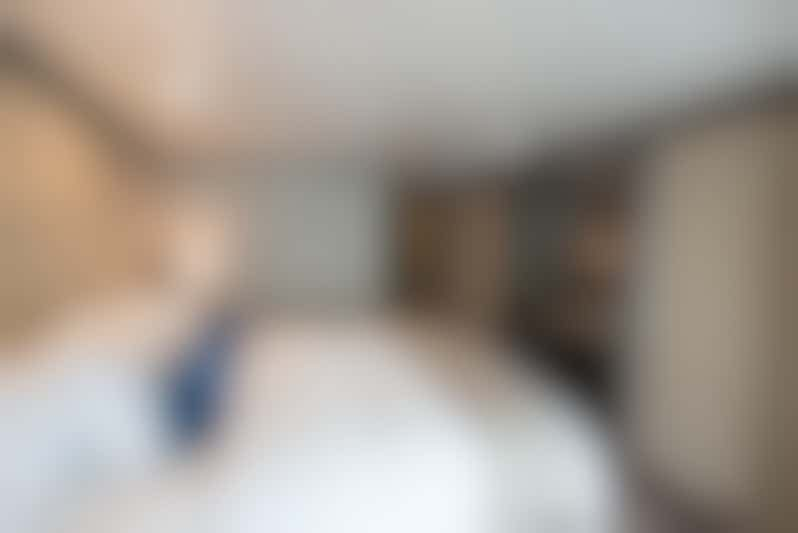 The Panorama Suite (Owner's Suite Connecting Cabin) on Silver Muse
While you can't book a room on the opposite end of the ship from your older children (as much as you might like to), most cruise lines let you place your teen or young adult children in an adjoining cabin, a room across the hall or one just a few doors down. This setup is ideal because you all can have some privacy, but still be within easy proximity for meeting up for activities. You can find out more about cruise line age policies in our story.
Can under-21 college students plan a spring break trip or other vacation on a cruise?
Yes, with caveats. Most cruise lines require travelers under age 21 to share a room or an adjoining room with someone 21 years or older. On some lines, like Holland America, that "chaperone" age is as high as 25. So, while a group of college kids can certainly take a cruise, they'll have to bring along an older friend, sibling or even a parent. Also, under-21s will not have easy access to alcohol on the ship. Learn more about planning a college spring break cruise.
My college-age kid is very social. Do I need to worry about who he or she meets onboard?
Cruises are a great way to meet people -- at dinner, in the hot tub, on shore excursions or at the bars. This can be a plus if your kid doesn't want to spend all his or her time with you, or simply enjoys meeting new people.
But there have been instances of rape and sexual assault on cruise lines, so you'll want your child to use common sense and take the same precautions she does at home, school or in any new city. Some parents set rules that their children should not go into another passenger's cabin or that someone should always stay sober if a group is out drinking. Here are a few more tips for staying safe on a cruise.
My young adult children are very active and I'm not. Can we split up and go on different shore excursions in port?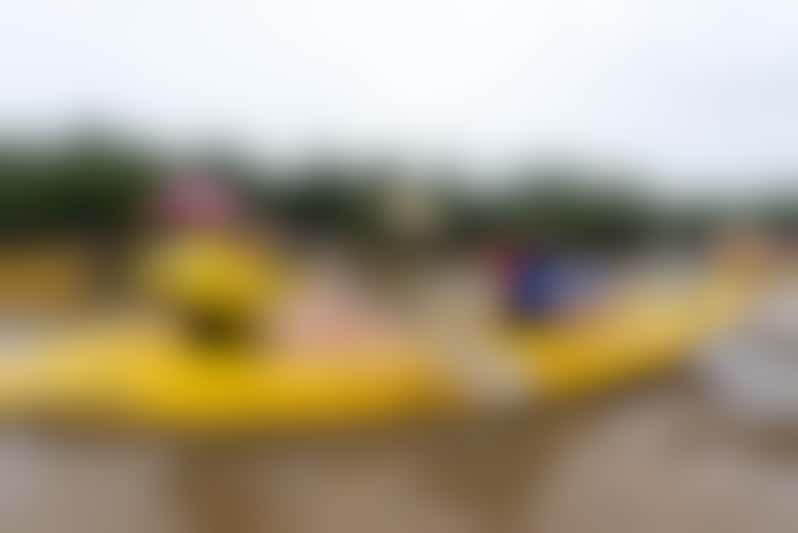 Mangrove Kayak Excursion in the Darien Jungle
Yes. Most cruise lines allow passengers age 18 and older to leave the ship and sign up for shore excursions on their own. So, your 19-year-old can go biking, kayaking or hiking, while you take a leisurely day cruise or coach-based sightseeing tour.
How can I find out more about cruise activities for 18- to 20-year-olds?
You might like the following article:
The What to Expect on a Cruise series, written by Cruise Critic's editorial staff, is a resource guide, where we answer the most common questions about cruise ship life -- including cruise food, cabins, drinks and onboard fun -- as well as money matters before and during your cruise and visiting ports of call on your cruise.