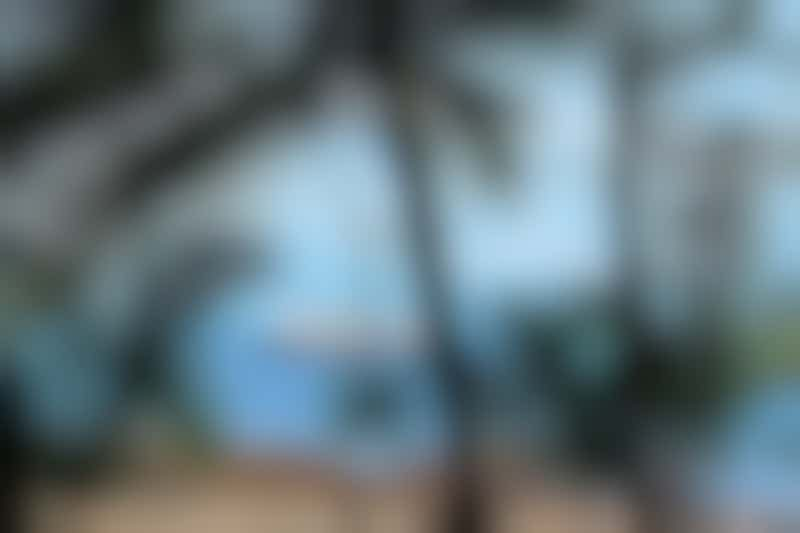 National Geographic Sea Lion in Costa Rica (Photo: Lindblad Expeditions)
Though not as familiar to adventure cruisers as such bucket-list destinations as Alaska, the Antarctic and Galapagos, Costa Rica & Panama is not a new destination for expedition cruise lines. Lindblad has sailed in the region for 20-plus years, and Windstar has been going there for near that. It's no surprise that the region is popular with expedition cruisers who enjoy trekking through the thick rainforests, spotting wildlife (monkeys, sloths, toucans, lizards, sea turtles, brilliantly colored fish) and learning about the native flora, then snorkeling and kayaking on other days.
The Pacific coasts of Costa Rica and Panama, where nearly 100 percent of expedition cruises sail, offer an abundance of pristine locales, unspoiled by the modern world, from the wild rainforests of the Nicoya and Osa peninsulas of Costa Rica to the crystal clear waters of the Gulf of Panama. Add in the modern wonder of the Panama Canal and the region is perfect for just about any adventurous at heart expedition cruiser.
---
Best Time for a Costa Rica & Panama Expedition Cruise
The best time to cruise to the Pacific coast of Costa Rica and Panama is between December and April, which are the countries' dry seasons, though temperatures and humidity (especially humidity!) are high year-round.  It is during this time that cruisers will find the most sunshine and the driest conditions inside the rainforests. During the wet season, June and July are better months as the rain is not as frequent, but the forests are vibrant with new foliage. The Caribbean coast is rainy all year long, though more sporadic during the "dry" season.
---
Costa Rica & Panama Expedition Cruise Lines
Four lines offer cruises that sail only in Costa Rica and Panama, focusing on the region's natural beauty and abundance of wildlife. But only two can be classified as true adventure cruises, while the second two are more traditional cruises. The differences lie in the choices offered in transportation, land and excursion choices.
Both UnCruise Adventures and Lindblad Expeditions-National Geographic are true expedition cruise companies. Each offers in-depth explorations of the ports they visit with included hikes, snorkeling, kayaking excursions and onboard naturalists to put everything into context.
Windstar Cruises and Variety Cruises offer yacht sailings in the region as well, but their expedition offerings are watered down with less use of skiffs, extra-fee excursions that might or might not get you into the heart of the local habitats and a greater focus on beach fun than on exploration.
---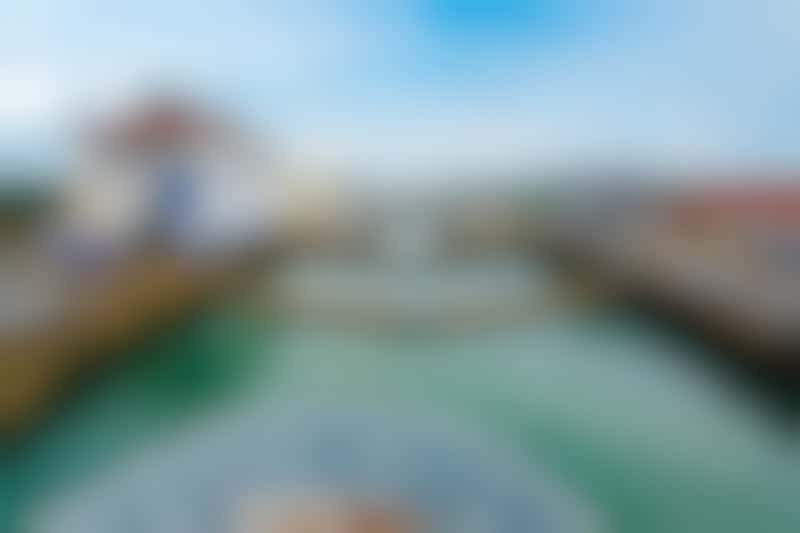 The Panama Canal (Photo: Lindblad Expeditions)
Costa Rica & Panama Itineraries
Most cruise itineraries in the Costa Rica & Panama region spend time in both countries starting in one and ending in the other, and including a full transit of the Panama Canal, though UnCruise Adventures also offers sailings that concentrate solely on each country.
Sailings are usually seven nights with an extra night tacked on pre- or post-cruise (or both). Other than embarkation and debarkation day, Lindblad and UnCruise do not dock in any ports, instead using inflatable boats (called skiffs) to get back and forth from the ship to all land stops. Windstar and Variety on the other hand occasionally dock rather than take a skiff to shore. (An example of this is the port visit for Manuel Antonio National Park. Lindblad and UnCruise take passengers directly from the ship to a beach in the park -- skipping the long walk from the park's entrance -- so people can head straight out onto various hikes. Windstar and Variety dock in the town of Quepos and then those who want to go to Manuel Antonio must bus to the park.)
In addition to the visit to must-visit Manuel Antonio, other stops offered by all four lines include the Osa Peninsula, Golfo Dulce and the Gulf of Panama Islets.
Lindblad, UnCruise and Variety add a visit to Panama's Coiba National Park, while UnCruise and Variety also stop at the Curu Wildlife Reserve on the Nicoya Peninsula of Costa Rica and, depending on the itinerary, the Embera native village in the Darien region of Panama. UnCruise and Windstar spend a day in Panama's Pearl Islands Archipelago.
Windstar includes a day of water fun near Isla Parida in Panama.
Of the four lines, UnCruise is the only one to offer an itinerary that sails only in Costa Rica (round trip from Caldera Port) and another than sails only in Panama (round trip from Colon).
---
Costa Rica & Panama Cruise Port Highlights
Manuel Antonio National Park: The smallest national park in Costa Rica, yet also one of the most popular, Manuel Antonio hosts a dazzling diversity of wildlife with more than 100 species of mammals and near 200 species of birds. It's also got beautiful beaches for swimming and snorkeling -- just watch out for the monkeys who will try to steal anything you've brought with you.
Osa Peninsula: A remote outpost even for most Costa Ricans, the Osa Peninsula is most easily reached by water, making it a perfect stop for expedition cruise ships -- especially because it's covered in thick rainforests making it a nature lover's paradise. The main attraction on the peninsula is Corcovado National Park.
Golfo Dulce: Costa Rica's Golfo Dulce is abundant with wildlife, both flora and fauna. A highlight is the Casa Orquideas, a privately owned orchid garden that attracts lots of birdlife. A kayak or skiff ride through the mangrove forests of the gulf is also a highlight.
Curu Wildlife Reserve: Located on the Nicoya Peninsula, Curu is privately owned, a small piece of a large farm that combines sustainable agricultural practices and forest management with the preservation of the local wildlife. Visitors will find a diversity of habitat types on a hike through Curu, ranging from mangrove swamps to tropical dry and wet rainforests.
Coiba National Park: Coiba National Park, a UNESCO World Heritage site located in Panama, was once home to a penal colony (from 1919 to 2004), but today offers a peaceful and scenic place to hike, dive or snorkel. On the small islet of Granito de Oro, visitors will find a small jungle, where the endemic Coiba Island agouti and the mantled howler monkey can be spotted, along with crested eagles, scarlet macaws and turtles. A stunning white sand beach is ideal for swimming or sunbathing.
Embera Village: Located along the Mogue River in the Darien Islands of Panama, Embera Village is home to the Embera tribe of Native Americans, one of seven indigenous groups living in the country. Visits are via motorized dugout canoes and feature a traditional welcome, an opportunity to hear native folklore and, of course, the chance to purchase local handicrafts.
Pearl Islands Archipelago: A common place to visit before or after transiting the Panama Canal, the Pearl Islands Archipelago, composed of 90 islands and nearly 130 islets, offers a wealth of natural wonders to see. Bird watchers will revel in looking for magnificent frigatebirds, brown pelicans and other species. Getting out on the water, via skiff, kayak or paddleboard, is another highlight.
---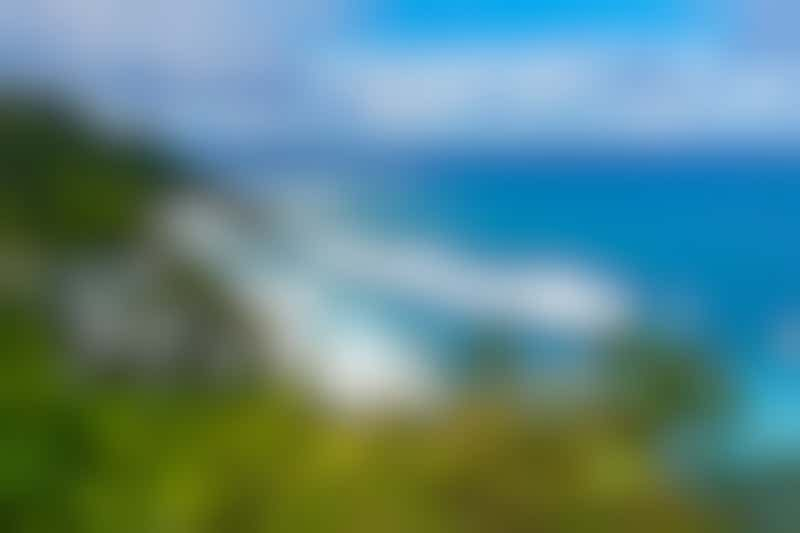 Corcovado National Park (Photo: boivin nicolas/Shutterstock.com)
Costa Rica & Panama Cruise Tips
Bring bug spray. Don't forget the bug spray at home and slather it on whenever you head out into the rainforest, especially during the rainy season (May through November.) The area can have mosquito-borne illnesses, such as dengue and Zika; make sure your spray has DEET. With so much of an expedition cruise's activities located near or on the water (where mosquitoes thrive), it's better to be safe than sorry.
Stay hydrated. Central America is hot and humid, all year long. And being in the rainforest makes the heat and humidity seem even stronger. Always have at least one bottle of water with you when you leave your ship and keep sipping from it, especially if you're hiking or kayaking or doing anything else physically strenuous.
Follow instructions. Most of the places you'll visit on a Costa Rica & Panama expedition cruise are untamed and there is lots that can hurt you (think poisonous trees, biting ants and sharp rocks). Your expedition guides know exactly how to keep you safe, so follow any and all instructions and you should be just fine.
Bring a disposable underwater camera. Much of the activity on a Costa Rica & Panama expedition cruise centers around water activities from kayaking to snorkeling. If you don't have an underwater camera or waterproof case for your phone, invest in a disposable underwater camera before your cruise so you can capture some of the most beautiful scenery you'll see during your journey.