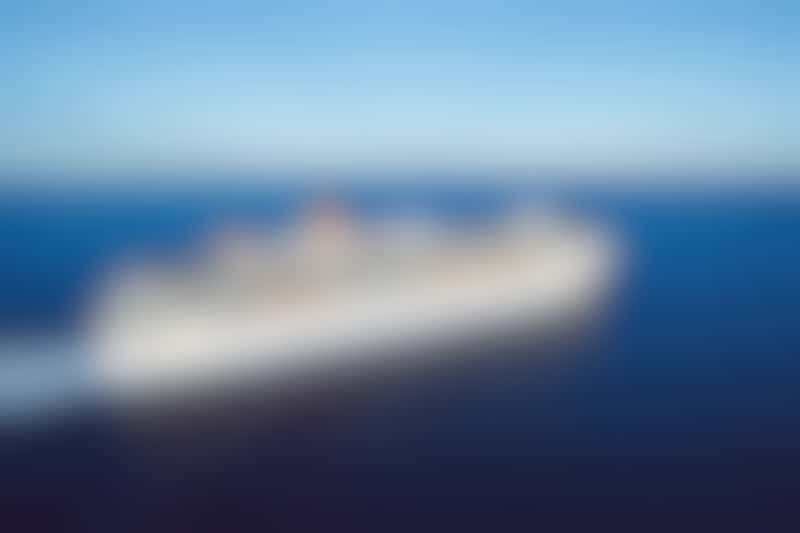 Costa Mediterranea (Photo: Costa Cruises)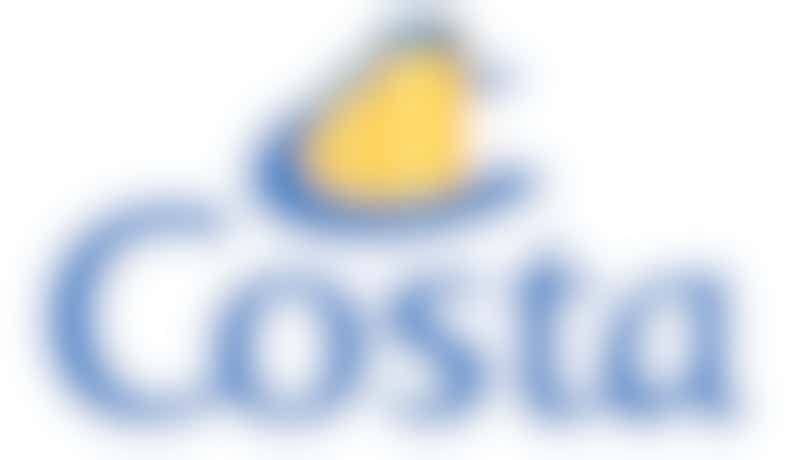 Who is Costa Cruises' CEO? Michael Thamm (2012 – )
What year was Costa Cruises Founded? 1854
Which vessels are in the Costa Cruises fleet?
Costa Deliziosa

Costa Diadema

Costa Fascinosa

Costa Favolosa

Costa Firenze

Costa Fortuna

Costa Luminosa

Costa Magica

Costa Mediterranea

Costa neoRiviera

Costa neoRomantica

Costa Pacifica

Costa Serena

Costa Smeralda

Costa Venezia

Costa Victoria
See the complete list.
---
In 1948 a ship called Anna C, operated by Costa Line, left Genoa for South America with 768 passengers onboard. As well as being the first ocean liner to cross the South Atlantic after World War II and the first to offer passenger cabins with air conditioning, it marked the start of a regular transatlantic service from Italy to South America.
Today the company is known as Costa Crociere (Costa Cruises), and it dates much farther back than 1948, to 1854, when Giacoma Costa founded a small shipping company called "Giacomo Costa fu Andrea" trading in olive oil and fabrics.
In 1947 Giacomo Costa fu Andrea changed its name to Linea C, and a year later began three decades of transatlantic service to and from Latin America. In 1959, the company expanded beyond transatlantic crossings into pleasure cruising with sailings in the Mediterranean in winter and the Caribbean the rest of the year.
Linea C built its first purpose-built cruise ship in 1964 and in 1968 introduced a "fly+cruise" package for the Caribbean, a well-established concept used across Europe today.
In the 1970s, the line went on a buying spree and by 1980 Linea C had the world's largest fleet with 13 ships in total. In 1986, Linea C became Costa Cruises, with cruising as its core business. In 1997, Costa was acquired jointly by Carnival Corporation and Airtours.
Costa Cruises' modern history begins in 2000, when Carnival purchased the Airtours shares and the brand became fully part of Carnival Corp. The same year, the 2,114-passenger Costa Atlantica made its debut in Venice as the largest ship ever built by a European company. It was the first of Costa's ships to feature balconies.
It also heralded the company's new "age." As part of Carnival Corporation, Costa Atlantica was the first to offer the Carnival Cruise Line design sensibility. (Indeed it was designed by Carnival's ubiquitous Joe Farcus, who has had a hand in every new-build between Atlantica and Diadema.)
Costa has benefited from its Carnival Corporation ownership in the expanded fleet department, adding Costa Mediterranea, a sister ship to Costa Atlantica, in June 2003, and then Costa Fortuna in November 2003 and Costa Magica in November 2004.
The ill-fated Costa Concordia, a sister ship to Fortuna and Magica, was launched in July 2006. The same year, Costa became the first cruise line in the world to enter the Chinese market.
In May 2007, Concordia was joined by sister ship Costa Serena, and in June 2009, Costa Pacifica joined the siblings.
But 2009 also brought the first of a new prototype. The 2,260-passenger Costa Luminosa is actually smaller than its fleetmates and is meant to be an upmarket twist on the Costa experience. Costa Deliziosa, a sister ship, joined Costa's fleet in January 2010. Two more ships -- which are fleetmates to the Costa Concordia design family -- also debuted; Costa Favolosa premiered in July 2011, while Costa Fascinosa launched in 2012.
On Friday 13, 2012 in the early evening, Costa Concordia slammed into rocks off a tiny island off the Tuscany Coast, when Captain Francisco Schettino attempted a "salute" to someone he knew on the island and hit a reef as he sailed by. Thirty-two people died. The ship lay at a 45-degree angle; it was righted and towed to a shipyard for scrapping. It is estimated to have cost the company in the region of $2 billion.
In November 2014, Costa launched a new flagship, Costa Diadema. It was the largest cruise ship flying the Italian flag at 132,500 gross tonnage and a total passenger capacity of 4,947. It is the same shape and size as Carnival's Dream Class of ship and is the biggest, most modern ship in the Costa fleet, in terms of the services, decor and overall design.
In July 2015, Costa announced an order for two next-generation cruise ships with the largest passenger capacity in the world. They will be the first ships in the cruise industry (together with two new ships announced for AIDA Cruises, Costa Group's German brand) to be powered by liquefied natural gas, a clean-burning fossil fuel. The two ships will be built at the Meyer-Werft shipyard in Turku, Finland. The first ship, Costa Smerelda, will debut in 2019; the second in 2021.
In the same year, Costa embarked on an ambitious refurbishment program for its older ships. The 75,166-ton, 1,928-passenger Costa Victoria, one of the line's China-based ships, underwent a significant upgrade in 2013 that resulted in the addition of balconies, new dining venues and other enhancements.
In January 2015, the line spent 19 million euros on an extensive restyling of Costa Atlantica at Huarun Dadong Dockyard in Shanghai. Work performed included expansion of the duty-free shops to feature high-end luxury brands and extensive makeovers to public areas, top-deck spaces and cabins. Additionally, 48 cabins tailored to satisfy the rising demands of China's consumers were installed.
In April 2015, the line redeployed Costa Serena to Shanghai and in April 2016, Costa Fortuna became Costa's fourth ship in the region.
Costa also spent $129 million on turning three ships into "neo" ships for the line's neoCollection cruises: they are Costa neoRiviera, Costa neoRomantica and Costa neoClassica, the last of which left the fleet after being sold to Bahamas Paradise Cruise Line in 2018
In 2018, Costa celebrated the float out of Costa Venezia, its first ship purpose built for the Chinese market, which made its debut in 2019, the first of an expansion program of seven new ships by 2023. Late 2019 saw the debut of Costa Smeralda, the first to be powered by liquefied natural gas (LNG).
Meanwhile, two Europe-based ships and two in China will be leaving the Costa fleet in 2020.
Explore Costa Cruises