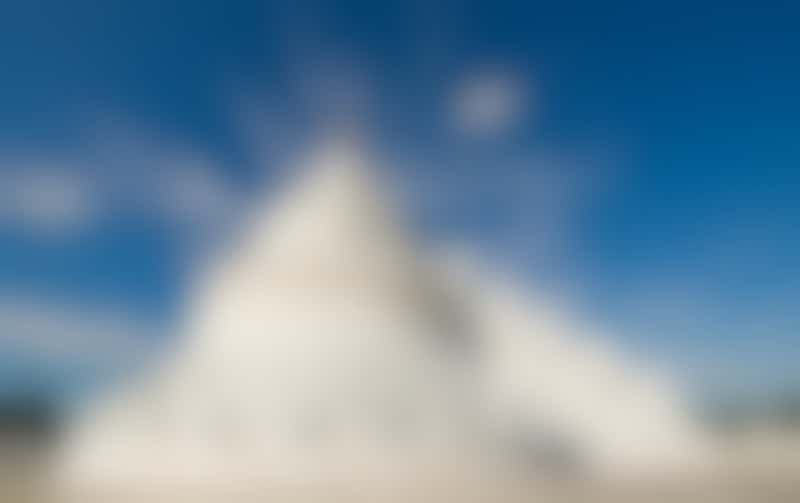 Burma has been on my radar for years. I've traveled or cruised to every other country in Southeast Asia, but this one destination had eluded me. My hesitation was equal parts philosophical opposition to the brutal military regime -- which had its fist clenched around everything, including the tourist industry, for 25 years -- and a nervous tickle about personal safety.
Things started to change, though, in 2010. The world's most famous political prisoner, Nobel laureate Aung San Suu Kyi, was released from house arrest. Elections were held and the results honored. Secretary of State Hillary Clinton paid a visit, followed by President Barack Obama in 2012. So I felt better about signing up for Voyages to Antiquity's "Singapore & Burma: Lands of Contrasts" cruise, which calls on Yangon for two days.
VTA's Aegean Odyssey sails a 12-night voyage, roundtrip from Singapore, visiting Kuala Lumpur, Malaysia; Phuket, Thailand; Yangon, Burma; George Town and Malacca, Malaysia. Aside from the opportunity to visit Burma, I'm excited to call on the UNESCO World Heritage Sites of George Town and Malacca, as well as get insights from the onboard lineup of lecturers.
A note on names: Myanmar or Burma? Yangon or Rangoon? The British referred to the country as Burma, a name derived from the majority ethnic group, the Burmans. They called its major city Rangoon, most likely a misunderstanding of "Yangon." The military regime changed the country's name to Myanmar and the city's name back to Yangon. However, neither Aung San Suu Kyi's opposition party nor the U.S. State Department recognizes the new nomenclature. VTA uses "Burma" in the cruise title, while local guides use the new nomenclature.
Supertrees and Christmas Trees in Singapore
Our early-December trip begins with an included overnight stay at the cushy Fairmont Singapore, a great central base for exploring the "Lion City."
There's always something new in Singapore. My husband Paul and I have visited before, so we skip the optional highlights tour and head for Gardens by the Bay. This massive botanical project, which opened in fall 2012, features 18 manmade, plant-covered "Supertrees" that tower more than 160 feet, with skywalks connecting them. There are also restaurants, gardens celebrating Singapore's diverse ethnic groups and two cool, climate-controlled domes that play host to a flower conservatory and a cloud forest with the world's largest indoor waterfall. It's a don't-miss attraction.
We cap off our day with a bit of power-shopping in Little India. (I'll just smile secretively when fellow passengers admire my elegant embroidered top that cost a mere $12.) Then we head to Orchard Road, home of the city's mega-malls, to ogle Christmas decorations in 85-degree heat. I hadn't expected Singapore to be in much of a holiday spirit -- but boy, am I wrong! The entire street is a freakishly warm winter wonderland, with light displays, towering Christmas trees, Santas, sleighs and glitter. We escape from the crowds at Din Tai Fung, an outpost of the famous soup-dumpling chain, where we gobble little bundles of paper-thin dough filled with pork and rich broth.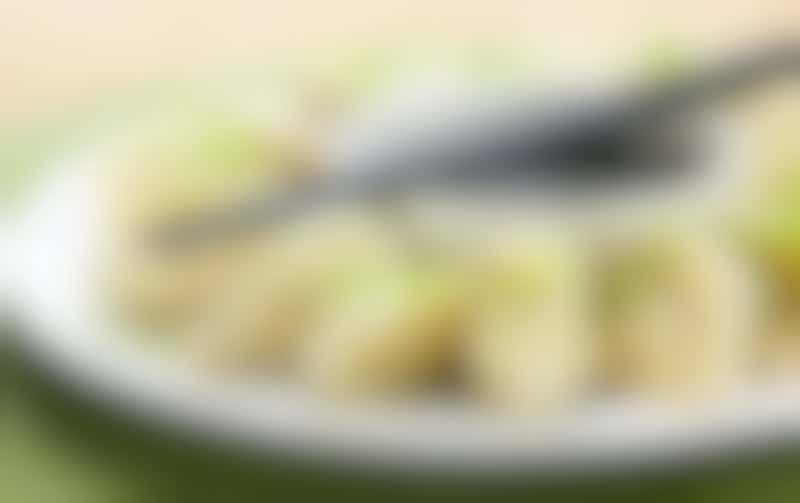 After bustling Singapore, I'm ready to mellow out. Aegean Odyssey is just the ticket. The small ship (VTA's only vessel) can carry 378 passengers, but on this trip there are only 278 onboard -- not unusual, though, because the line is popular with single travelers, who often fill some double cabins. The average age is 68, with the vast majority of passengers onboard hailing from the U.S., Britain, Canada and Australia.
You know that saying "there are those you date (the wild, glitzy types) and those you marry (steady and solid for the long haul)?" Aegean Odyssey makes me realize it's true of cruise ships, too. This is definitely a ship to marry. There's a distinct lack of glitz: no casino, no towering atrium, no stage shows, no formal nights, no food court, no winsome towel animals. But the low-key atmosphere makes me feel instantly relaxed and at home. Before long, the Filipino crew starts to feel like family -- a whole batch of sweet, helpful cousins (and, OK, one grumpy uncle waiting tables in the cafe).
As we sail away, Paul and I pop a bottle of Champagne on the Observation Deck and chat with John and Pam, from Ottawa, Canada. "This is our second Voyages to Antiquity cruise," John says. "We don't want casinos and Broadway shows. We're here for the lectures and shore excursions." In fact, I discover nearly half the passengers have cruised with VTA before. There is definitely something to my "marriage" theory.
It doesn't take long to explore Aegean Odyssey. There are two dining venues: the main dining room (Marco Polo Restaurant) and a buffet option (Terrace Cafe & Grill). The latter also has an outdoor dining area aft, where tapas are served. There's the Charleston lounge, where musicians entertain in the evening and bookworms hang out during the day, plus a larger venue, the Ambassador Lounge, that's used for lectures and a few performances. Just up from the open-air Lido Deck, the Observation Lounge is home to a bar, bridge players and Wi-Fi addicts. A cozy library, boutique, beauty salon, six-terminal Internet room and small spa with a cramped workout area complete the public spaces.
The ship is definitely on a manageable, human scale. We don't encounter passengers squinting at deck plans, trying to figure out where the heck they're supposed to be. There's no secret urge to scatter bread crumbs so you find your way back to your cabin like there is on big ships.
On our first night, we check out the open-seating Marco Polo dining room. Though jackets are recommended for the men and dresses or smart pants outfits for women, passengers are attired in everything from suits to jeans. The menu has some hits (meltingly tender sliced filet) and a few misses (crab quiche that's actually made with faux-crab surimi). A choice of house red or white wine is included with dinner, and the offerings, which alternate between Greek and Italian labels, are what you'd expect: decent, but not spectacular. Waitstaff circulate with bottles, regularly topping up our glasses. Hmm ... that second glass seems to taste better. And the third, marvelous!
VTA prides itself on its lecturers, and we've got four aboard, who will each give three presentations. The next morning, following a hearty breakfast of scrambled eggs, smoked salmon, potatoes, bacon, sausage, ham, chorizo and cinnamon rolls (OK, that's what Paul ate -- the man never met a buffet he didn't like) in the Terrace Cafe, we head over to our first talk by Major Rodney Baldwin, a retired New Zealand Army officer.
Considering most of the countries we'll visit are former British colonies, it's not surprising that Major Baldwin's lectures will enlighten us on topics like "The Fall of Singapore and the End of Britain in Asia" and the story of the Burma-Siam Railway, built with the help of British POW's during World War II. The Major does a great job, with slides of maps and photos that make his polished, 45-minute lectures come alive.
All Wet in KL
Our first call is Kuala Lumpur, Malaysia, and the shorex crew provides a quick, 15-minute briefing on logistics. Since all shore tours (aside from two alternative air excursions in Burma) are included, VTA keeps shore briefings short, leaving most history and cultural information to the onshore guides.
Port Klang is an hour outside of Kuala Lumpur by charter bus, but that gives our guide time to fill us in on its history, culture and economy. The city was founded on tin mining and now hums along with high-tech manufacturing. VTA's QuietVox individual headsets let guides communicate without shouting or loudspeakers, an appealing feature that lets bus-snoozers doze in peace. We make a quick photo stop en route at the commanding Blue Mosque, built in 1988, with a 350-foot dome and 450-foot tall minarets. The huge structure can hold 16,000 worshippers, but alas, we've got no time to peek inside.
We head into KL, as the city is known, and a tropical downpour cuts loose. Sheets of rain make it nearly impossible to glimpse the landscape. We dash into the National Museum, which houses well-curated artifacts and dioramas relating the country's history. I'm intrigued by 4-inch-long animals cast in tin, each representing a different spirit, which were used as currency in the 18th century.
We do another photo flyby of the new Royal Palace and its 22 domes, built at a cost of 980 million ringgits. (Am I the only person who thinks Malay currency sounds like Harry Potter money?)
Alas, the rain is so heavy that parts of the highway are flooded, backing traffic up for miles. The Petronas Towers (Harry Potter geeks, take note again), KL's top (and tallest) attraction, are so blanketed in rain and clouds, they're completely invisible. We finally get watery views of KL's fanciful Victorian colonial buildings and visit the Central Market, craft and souvenir stalls inside an art deco building. The market is a bit touristy for me; I have to laugh at a display of four traditional scrolls that feature a sprig of cherry blossoms, a tiger, a misty gorge and a reproduction of the Mona Lisa.
The rain doesn't stop, of course, until the minute we return to ship. Considering Kuala Lumpur gets about 95 inches of precipitation per year, it's easy to understand why the city's name translates as "muddy estuary."
We visit the Terrace Cafe for dinner, where the Indian kitchen crew serves passengers from the center of a circular buffet. I've discovered by examining menus displayed at Reception that both shipboard restaurants serve nearly identical dishes. So it's merely a question of whether you want to graze from a buffet or prefer table service.
Paul and I like to taste everything (a lot of everything, in my 6' 2" husband's case), and the buffet lets us sample the entire variety of salads, soups, roasted meats, grilled items, Asian dishes and occasional Indian specialties the kitchen turns out. Paul, who is beloved around the world by Italian nonnas, Jewish mothers and cooks who appreciate a hearty appetite, soon becomes best buddies with the Terrace's head chef. He dotes on Paul, making him personal portions of super-spicy curry and ladling extra bearnaise sauce onto his steak.
We enjoy dining outside where, some nights, lightening dances in distant clouds, or bobbing beacons from squid boats appear like a string of Christmas lights on the horizon. The Terrace is intimate, with only 20 or so tables, and, sitting next to the rail, we can almost imagine we're on a private yacht.
Of course, it's necessary to atone for buffets, so we become regulars at the free morning yoga and Pilates classes with Inga, the ship's personal trainer, a native of Iceland. Since it's too darn hot to exercise on an open deck, we congregate on the dance floor of the Ambassador lounge -- about a dozen women and Paul, the lone male. Inga makes the workouts fun, talking us through moves like the "Superman," promising we'll all be able to fly by the end of the cruise. (Sorry, Inga, that dessert buffet is a major obstacle to takeoff.)
Learning at Sea
We spend our next day at sea, cruising north through the Straits of Malacca at just less than 15 knots. More than 50,000 ships ply the Straits every year, carrying nearly 25 percent of the world's traded goods.
But rather than counting tankers, I pass the time attending a fascinating morning lecture by Dr. Antoinette Mannion, a specialist in geography at the University of Reading, England. She introduces us to the history, resources and climates of the areas we'll be visiting. After yesterday's torrential downpour, nobody is surprised to learn the main ecosystem we're traveling through is a tropical rainforest. On the bright side, we also discover that one in four medicines today come from rainforest plants.
The afternoon lecture is a disappointment, though. Journalist Justin Wintle is a specialist on Southeast Asia and has even written a book about Burma's Aung San Suu Kyi, but his presentation style is so lackluster, I can barely keep my eyes open to learn about Burma's three past empires.
Afternoon tea to the rescue! A couple of stiff cups, plus a sugar-rush from some of the best scones I've ever eaten (as they should be -- we're cruising with a British line!), and I've perked right up. I even have the energy to do battle with the ship's Wi-Fi which, though bargain-priced, is wildly unreliable. I join my fellow Wi-Fi warriors in the Observation Lounge, where nearly any time of day passengers with laptops and smart phones will be found querying each other, "Are you on? Are you on?" This leads to the need for a stiff drink, so I'm happy to dress up and head off for the captain's cocktail party.
Battling the Tourists in Phuket
The following morning, we're in port at Phuket, Thailand, with two choices of excursions. While some shipmates head off for a longtail boat tour of Phang Na, including an island that starred in the James Bond movie The Man with the Golden Gun, we choose to take a speedboat ride to the Phi Phi islands. After an hour of zooming across the sea, we arrive at the two main islands, Don and Lee, jutting out of the sea. Unfortunately these are popular destinations for day-trippers, and the lovely turquoise lagoons are crammed with other boats. We make a stop for lunch, then head to a more secluded snorkeling spot where I actually do find Nemo. Our final destination is a pretty -- but packed -- beach that's like an island United Nations. So many boats line the sand, I worry we won't be able to find ours again.
We manage to avoid mistakenly departing with Russian or Japanese tourists, and, back at Aegean Odyssey, we're tempted by a makeshift market on the pier. Paul, of course, is particularly attracted to the vendors serving Thai food. We're just sitting down on little plastic stools to dig into a plate of pad Thai noodles when the sky opens up and rain pounds the tarp overhead. From out of nowhere, a crew member appears with an umbrella for us, then darts back to the ship. "Wow!" we exclaim, "That's service!"
We've got nearly two sea days ahead of us before we reach Yangon. We cruise into the Bay of Bengal as our fourth lecturer, Martin Bell, takes the stage. Bell is a former BBC war correspondent, ex-member of Parliament, UNICEF ambassador and penner of clever doggerel. He elevates the British flair for self-deprecating egotism to a fine art as he carries us on an autobiographical journey, complete with video clips and photos.
Although Aegean Odyssey's pool is inviting, the tropical sun is fierce, so I'd rather gaze down at the reddening sun-worshippers from the shady Observation Deck bar, preferably with a frosty cocktail-of-the-day in my hand. These tropical drinks usually include fruit skewered on a little plastic sword. Paul and I make fools of ourselves by staging miniature sword fights, exclaiming, "Aaaarrrrgh!" in our best pirate voices. Yes, multiple days at sea can get to you.
The night before we reach Yangon, we watch "The Lady," a moving biopic about Aung San Suu Kyi. It provides a good background for understanding Burma's political landscape (though lecturer Justin Whintle harrumphs about factual inaccuracies).
Stupafying Burma
The day we're to reach Burma, I awake and gaze out our window. The water is so dense with muddy silt, it looks like hot chocolate -- as if half of the country has washed down the great Irrawaddy River and into the sea. We travel up the delta for hours, waving to fishermen and spotting glints of gold from distant pagodas. Finally, we branch off into the Yangon River and, as longtail boats scatter, a tug flips Aegean Odyssey around and nudges us to our pier in the heart of Yangon.
Groups of kids stand waving on the pier, ferry passengers snap photos with their phones, and sailors aboard a rusty freighter gawk as our gangplank swings into place. We are celebrities! Though we're not the first cruise ship to call, we're one of the few small enough to dock in town. Bigger ships are stuck at the deep-water port, an hour away.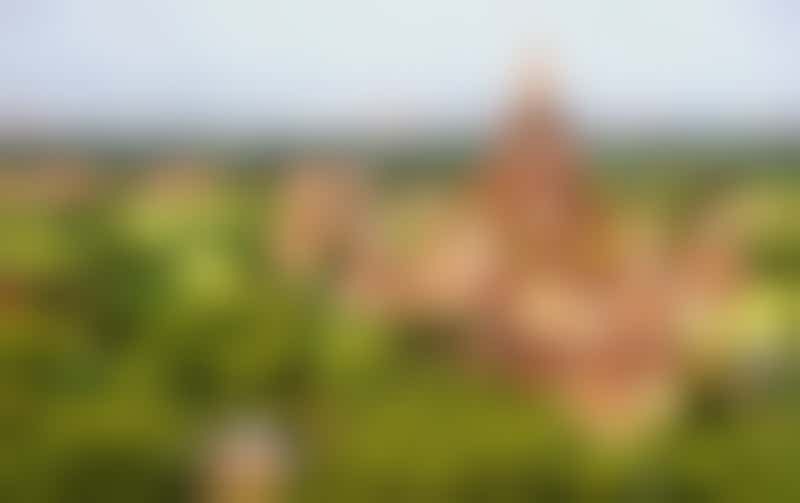 Our Burmese guide, Thi Thi, explains that "shwe" means "gold," and Shwedagon, a 2,500-year-old Buddhist shrine, has plenty of it. The 361-foot stupa -- a dome-shaped structure erected as a Buddhist shrine, usually containing religious relics -- is covered with 11 tons of gold plate, while its top is encrusted with 4,531 diamonds, the largest of which is 72 carats. As we climb the stairs up to Burma's most sacred site, pink-tinged clouds reflect in the shimmering surface of the dome-shaped monument. Hundreds of smaller stupas and shrines surround it, with scores of Buddha statues, some topped by gaudy, flashing "halos" of colored lights. It seems a bit like a religious amusement park.
We make our way slowly clockwise around the main stupa, taking in the lively scene: worshippers pour water on statues to atone for misdeeds; a little "sleigh" covered in blinking lights travels up a wire to the top of a smaller stupa under repair, carrying gold leaf purchased by the faithful; young monks dressed in burgundy robes swing a log-sized piece of wood to ring a temple bell that's bigger than they are.
"Take five minutes to stop moving, stop taking pictures and just contemplate," our guide advises, as night settles in and spotlights make the golden structures almost blindingly bright. Those few moments do give me a sense of peace amid the crowds.
Paul and I dine off-ship that night, walking to Monsoon Restaurant, an easy 10 minutes from the pier. In the former colonial house, we sample mohinga, a hearty fish soup with rice vermicelli; lahpet thohk, pickled tea leaf salad, which delivers a wonderful variety of textures, including the crunch of deep-fried peas, peanuts and garlic; and mild, long-simmered pork curry.
On the Road to Mandalay…and Bago
The following day, passengers head off in three directions -- on optional air excursions to Bagan and Mandalay ($465 and $495) or on the included tour to Bago. All three are capitals of past Burmese empires. I opt for Bago, a 50-mile drive from Yangon. Our buses get a police motorcycle escort to help speed us through morning traffic, which may have something to do with why, as we make our way through Yangon, people stare and wave at us from the street.
The journey gives Thi Thi time to educate us on Burmese culture. For example, the beige paste we see smeared on women's faces is a combination makeup and sunscreen, made by rubbing the bark of a Thenakha tree on a little clay palette, along with a few drops of water. As in many Asian countries, women value light skin, and this concoction has been in use here since the 13th century.
Thi Thi also opens up and tells us her feelings about life after 25 years under the military regime. "We got our democracy in November 2010, but the people don't know what democracy means yet," she says. "We are discovering the new road. We are marching into a very new world." She is hopeful, but concerned that people will give up the customs that make her country unique. "I don't want to see them wearing shorts and blue jeans instead of the longyi [Burma's version of the sarong]," she tells us.
In Bago, we visit Kya Khat Wai Monastery, home to more than 450 monks, and watch as they solemnly file into the dining hall carrying rice bowls for their only meal of the day. About 10 minutes from the monastery, a pavilion houses the giant reclining Shwethalyaung Buddha, dating from the 10th century. He's 180 feet in length, with a 15-foot ear, a 7.6-foot eyebrow and a 6-foot-long big toe. The stalls surrounding the pavilion provide our first chance to shop for souvenirs, including scarves, sandalwood carvings and baskets.
After a lunch buffet of Burmese and Thai foods, we visit Shwemawdaw Pagoda, the tallest in Burma -- but it's only covered with a measly 4.6 tons of real gold. The rest is golden paint. The complex has twice been damaged by earthquakes, in 1917 and 1951, when huge sections of the stupa toppled. Buddhist philosophy dictates that the pieces stay where they fall, while the main stupa is restored. "My people do not change what nature did," Thi Thi explains. The fallen sections are a chance to see, close-up, just how massive the structure is.
On our return to Yangon, we pause at peaceful, pristine Taukkyan War Cemetery, resting place for U.K. troops killed in World War II. In an emotional moment, one woman in our group locates the grave of her cousin. Then we make a quick stop at the animist Golden Banyan Tree shrine, where new cars are blessed. "It's like Myanmar's St. Christopher," Thi Thi says. But because it's the vehicle that's getting blessed and not the owners, the flower-festooned cars have to be driven backwards and forwards several times -- as if they're bowing -- while a priest performs the blessing.
That night, we decide to continue our exploration of Yangon with cocktails at the Strand Hotel, a beautifully restored colonial landmark. The gracious staff phone to make a restaurant reservation for us at Padonmar restaurant, where we dine on tasty Burmese dishes in a garden strung with paper lanterns.
Exploring Yangon (Or Is It Rangoon?)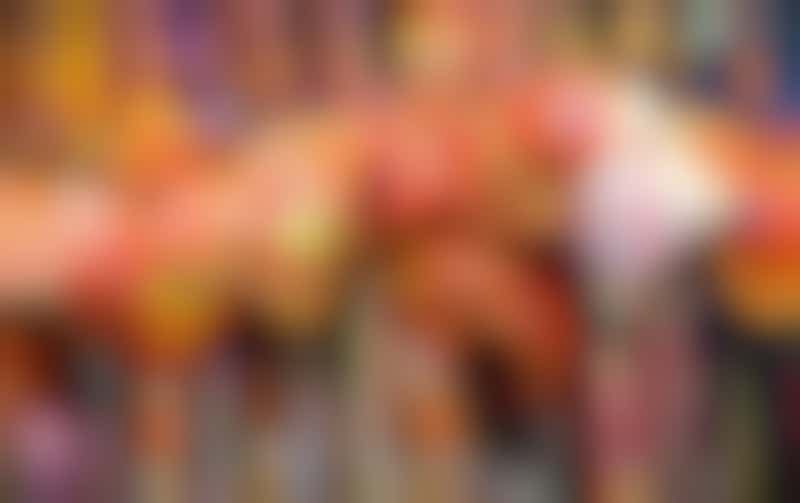 At vast Bogyoke Aung San Market (formerly Scott's Market), Paul and I take off on our own, bargaining for a stone Buddha statue, a purple longyi shot with silver threads and black lacquerware painted with vibrant designs. We even track down packets of pickled tea leaves to bring home so we can re-create the tasty national salad. We take our time, talking and joking with the vendors, who speak at least some English.
The rest of the group moves on to the National Museum, but we prefer to wander the streets, where street food vendors cook up kebobs and stir soups. We hear the tinkle of a bell, attached to the wheel of a sugarcane press, as it squeezes out a glass of juice. And we pass ancient bicycle taxis, where the passenger rides backwards in a side-car.
We end up walking all the way back to the ship. As I dodge snoozing street dogs on the pier, I promise myself I'll return to Burma soon. I believe Thi Thi is right -- as more and more tourists visit, as the country becomes less isolated, it's bound to lose some of the character that makes it unique.
We sail away, down the brown plateau of water that leads us back to the Andaman Sea. The setting sun sparks off of distant pagodas, as we head south for two sea days, when passengers will trade stories of the wondrous pagodas of Bagan, ancient palace gates of Mandalay and parading monks of Bago.
The Terrace Cafe chefs welcome back their best customer with big smiles and heaping portions of suckling pig, lamb chops and chicken tikka. Passengers who insist on communicating with the outside world return to cursing the Wi-Fi, readers pick up their books, lecturers continue to enlighten us, and, one night, onboard musicians put on a memorable tribute to Duke Ellington, weaving biographical insights with songs.
Malaysia Redux: Penang and Malacca
We come ashore for a day on Penang Island, Malaysia, one of my favorite Asian destinations. Paul and I skip the highlights tour, which visits temples, the excellent State Museum and other sights we've already seen. Since we're docked at George Town, a UNESCO World Heritage city, we wander the old streets lined with shophouses, visit a Chinese clan pier, stop to look inside a diminutive toy museum where the owner proudly shows us around and pause for a snack of roti canai, flaky Indian flatbread.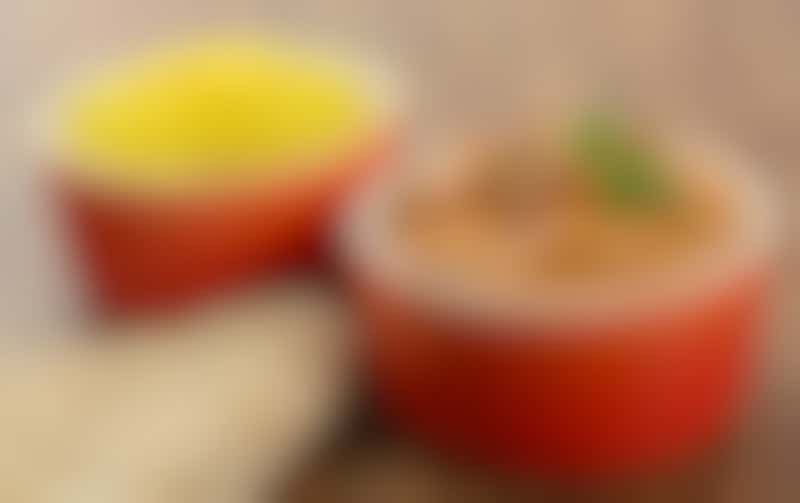 This time the rain hits just after the all-aboard, and as we sail away from the storm, we watch it sweep across the city in sheets, giving us a spectacular show of roiling thunderheads.
Finally, we arrive in Malacca, Malaysia, our only tender port, and also a UNESCO World Heritage Site. As we exit the dock, we're greeted by a flock of gaudy trishaws, decorated with hundreds of fabric flowers, giant butterflies, fluffy hearts and Malay flags. One has a "Hello Kitty" theme; another blasts music from a boom box to announce its presence. They're so quirky and adorable, I hate to get on our tour bus, which takes us a short distance into the city's historic center.
We can see the influence of Portuguese, Dutch and British colonists on the 600-year-old city's architecture. The view gets even better as we climb more than 100 hillside steps up to the ruins of 16th-century St. Paul's Church. Around the other side of the hill, the Stadthuys Museum Complex is an equally old Dutch structure, now housing several museums that provide a glimpse at Malacca's history and culture. I particularly enjoy the rooms with ethnic costumes. I particularly don't enjoy the lack of air-conditioning.
Our tour continues with a walk down touristy street Jelan Hang Jebat, but we peel off and head one block right to quieter Jalan Tukang Emas, a street of temples and bohemian artists' studios. It wouldn't be Malaysia without rain, right? Soon the clouds open up again. I duck into a little shop, where an artist painstakingly reproduces antique art nouveau tiles in miniature. I've admired the original 100-year-old tiles decorating shophouses throughout Malaysia and Singapore. So, in the end, I have to give thanks for the cloudburst that sent me scuttling in here to discover these little framed masterpieces.
The rain slackens, and we loop past Hindu and Chinese temples and down Jelan Hang Jebat. I swear, if I see one more T-shirt, pair of flip-flops or poster with the likeness of Psy, the "Gangnam Style" South Korean rap phenomenon, I'm going to scream. Fortunately, amid the tacky souvenir shops, we find a Chinese bakery selling the city's famous pineapple tarts (definitely worth a taste), and Paul fortifies himself with a few pieces of street-side dim sum.
Our three hours here have evaporated like the rain puddles on Malacca's sidewalks. Back on Aegean Odyssey, we have our last dinner on the outdoor terrace. The evening is balmy, the sky full of stars, and Paul full of prime rib with truffle sauce. We're still lingering, chatting with fellow diners, when the wine waitress makes her last rounds at 9 p.m.
Reluctantly, we head to our cabin to pack, then reward ourselves afterward by having a drink with Patricia, our new friend from exercise class. She and many Aegean Odyssey passengers are staying aboard for the next leg of the trip, straight through Christmas and New Year's. As always, I have the urge to stow away when we disembark in Singapore.
But then, as carols drift through the Singapore airport, I remind myself: I'm dreaming of a white Christmas, not a wet Christmas!