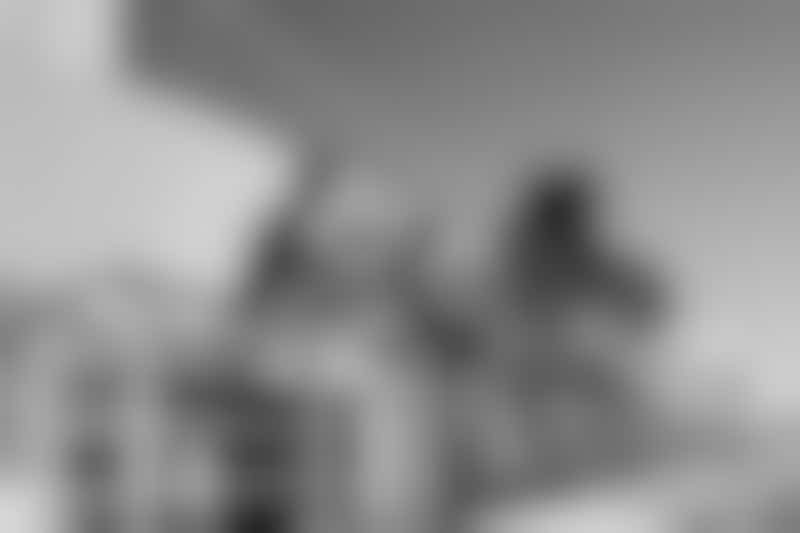 Everyone has heard of Cunard's Queen Mary 2 -- the world's biggest and most expensive ship ever, with signature entertainment programs, design features, alternative eateries, an elaborate spa and fitness facility, three-class dining (most of the us hoi polloi eat in the Brittania restaurant), a planetarium, a huge library and a fabulous souvenir shop. The list of what's unique could easily go on and on.
But we've been there and done that. Since the ship's official launch back in January 2004, we've covered the Queen in news items, included it in a plethora of feature stories, and of course been regularly updating our QM2 ship review. What has perhaps gotten lost, however, is conveying the sense of an ocean crossing experience. Trans-Atlantic cruising, in particular, is more about the journey than ports of call. What is unusual about QM2 is that it offers a series of regularly scheduled six-night trips that are port-free -- and thus the focus lies entirely on the onboard experience.
On this, my second Atlantic crossing on QM2, I learned a few new things not only about the ship but also about planning the trip. Such as: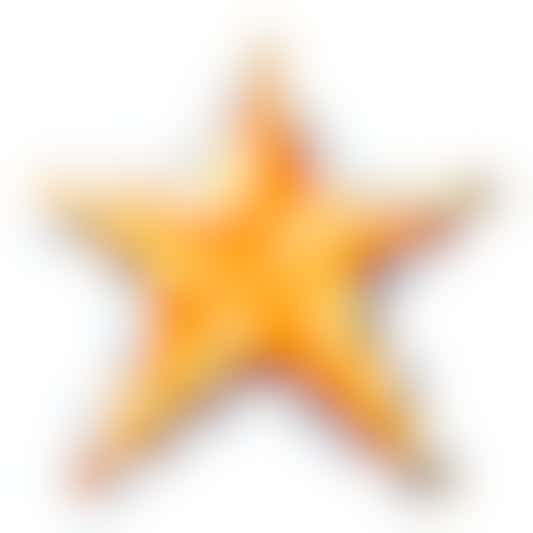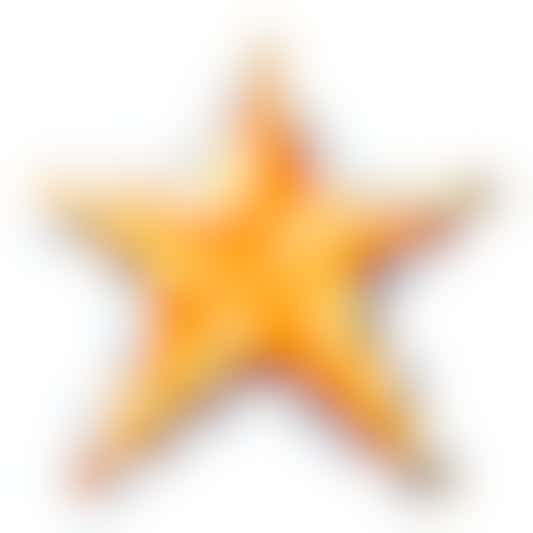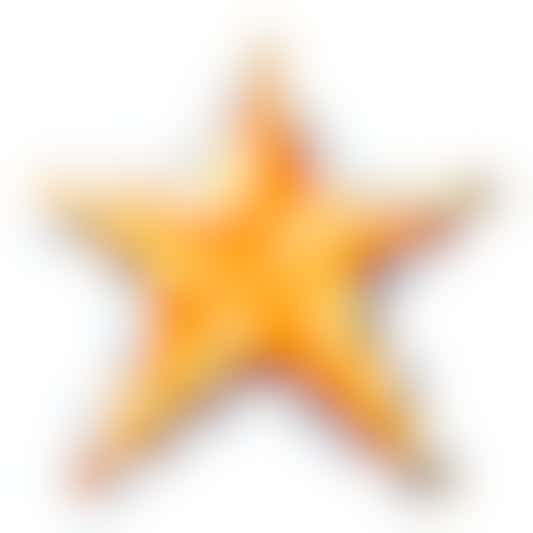 First Impressions: Boarding QM2
Large passenger ships -- and this one holds 2,620 passengers -- are not always known for smooth transitions in situations like embarkation. Yet I could not have been more pleasantly surprised in Southampton to see minimal queues for checking in and boarding.
Beyond that, the ship's entrance lobby, with its six-story atrium and grand double staircase facing panoramic elevators, was so impressive I didn't even notice there was no one to escort us to our cabin, and that the lack of this small service touch didn't seem to fit the ship.
Our cabin came with an obstructed view -- and, ironically, the lifeboats that partially blocked our vista (to be honest there's not much variety in the ocean landscape) turned out to be quite useful in sheltering us from the worst of the wind.
Make this a mandatory first day activity: Upon boarding, immediately make bookings at the Canyon Ranch spa and Todd English, the ship's ultra-popular alternative restaurant.
Another observation: Sun worshipers may be disappointed in QM2's Pavillion Pool area -- it's an awfully small venue. It was the site of our sail-away party, under a closed sliding roof to protect us from the English rain, and there was quite a queue to buy Veuve Clicquot at $10 a glass.
Day 1: Where Else But At Sea?
It seemed like half the ship headed down to the Kings Court buffet for breakfast this morning (there were a lot of early risers since we gained the first of our five hours last night) and, unlike last year when this venue was truly problematic, there seemed to be room for all.
Later, despite a blustery day, we joined another raft of fellow passengers for a stroll around the ship's fabulous promenade deck. We made one full circle, then dove inside for a cappuccino. But wait! Where to find one? With all of its fancy amenities, the one thing this ship really lacks is a coffee bar (ultimately we discovered that the Chart Room and Winter Garden served specialty coffees and pastries in the morning).
Tonight, the first of three formal evenings, the highlight was the performance of a unique-to-QM2 musical at the Royal Court Theatre. "Rock at the Opera" fused the drama and elaborate costumes of opera with contemporary rock music from Mozart to Freddie Mercury's Queen.
Day 2: Finding My Sea Legs
Truly, the gem of any shop on any ship anywhere has to be QM2's Book Shop, which is located adjacent to the ship's beautiful Library. The main attraction is tomes focusing on maritime history (this ship and those that came before) and elaborate coffee table books -- on my spree I picked up a copy of one of the newest books on the ship -- the French-published "Queen Mary 2 - The Birth of a Legend" by Philip Blisson. The vast ship memorabilia selection includes many other QM2 books, postcards, posters, writing pads, etc.
There are other shops, too; the one selling merchandise from London's famed Harrod's was always packed (the rest, designer boutiques such as H. Stern, and Hermes, seemed deserted by comparison). And if, by chance, you felt lonesome for a mass market shopping experience, no worries -- the atrium was filled daily with tables selling gold by the inch and watches of unknown providence.
Tonight was our second formal evening -- and this time diners in the Britannia main restaurant were feted by Commodore Warwick. What was jarring, however, was the fact that the queue to meet-and-greet (and get a photo snapped with the master) was moving so fast that even the photographers couldn't keep up. Still, they managed to put the resulting photos on sale the next day -- and I wasn't the only sucker to pony up an outrageous $27.50.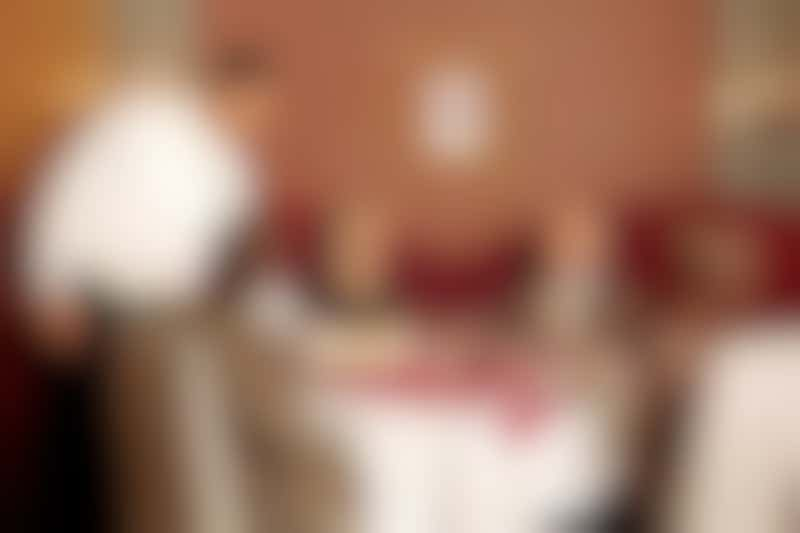 But the highlight was our long-awaited dinner at Todd English. The restaurant, a creation by the Boston-based mega-chef, is dramatic both in ambience and in menu (with choices such as spring pea ravioli, lobster with pumpkin risotto, and truffle burro fusso). There's a $30 per person charge (and our waiter told us some passengers eat there every night).
Tip: Todd English is also open for lunch on sea days; the surcharge is $20.
Day 4: Spotting Land!
As we approached the coast of Newfoundland on our fourth day at sea, the commodore slowed down a bit. This meant we could spend more time outdoors. The bravest of us headed for the Jacuzzis on the ship's open aft decks -- while other passengers walked past bundled up in winter jackets.
Today we indulged in the ship's quintessentially British formal tea. Hosted in the vast Queens Room ballroom, the ambience was elegant -- waiters with white gloves served tea, sandwiches and pastries, and live classical music was played. But the experience was marred by the service -- waiters (not to mention passengers) were in such a hurry that it was difficult to relax.
Day 5: Saying Goodbye
On our last day at sea I made a new friend. Lady was a guest of the ship's pet kennels. Indeed, one of the changes when Princess assumed overall responsibility was to reactivate the kennel, a Cunard tradition (and one that had been designed but not used during QM2's first year).
Lady was one of six pooches onboard. Owners are permitted to meet their pets three times a day (for a total of five hours per day); there is a small portion of outdoor deck for dog walking though staffers will handle that chore if asked.
The Awesome Spectacle: Arriving in New York
Well the good news is, if you can wake up about 5:30 a.m., you can watch the ship pass under the majestic Verrazano Narrows Bridge on its unforgettable approach to the Statue of Liberty and Manhattan, just beyond. Alas, QM2 was an hour early -- so we missed it. Beyond the scenic wonder of sailing into New York, the rest of the morning was quite stressful. Much of that is no fault of QM2's staffers but because of the inefficient port set-up in Manhattan.
Ensconced at our New York hotel, I figured that after five-plus days spent secreted onboard, with no chance to escape at a port of call, I'd be happy to feel the firm ground underneath my feet. As the day progressed, however, I missed the clubby, cozy world we'd experienced on QM2, so much so that I found myself, while strolling around Manhattan, inexorably drawn to the West Side and the pier, where the ship was already backing out of its slip, heading home. I wished I were going, too.