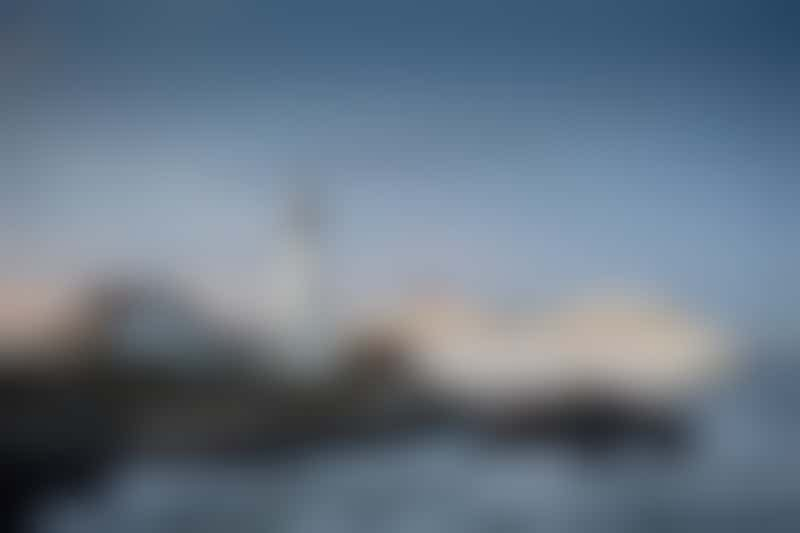 Cruise ship in Cape Elizabeth (Photo: E.J.Johnson Photography/Shutterstock.com)
Maybe you've island-hopped aboard a mega-ship and found the experience more akin to a Saturday at the mall than a relaxing ocean getaway. Or maybe you've taken a lengthy transatlantic voyage and been plagued by an antsy, lost-at-sea feeling.
Maybe it's time to consider a third wave: coastal cruising.
Whether it's aboard an historic schooner with a shared bathroom, or via a new luxury cruiser with evening turn-down service, coastal cruising offers a more intimate experience that connects passengers to both land and sea.
Smaller-scale coastal cruisers can also go where big ships can't. That means they're able to dock in ports that are less touristy -- and less crowded -- than many on the typical cruise circuit. And because you're not disembarking with thousands of fellow cruisers, the in-port experience tends to feel more authentic and more relaxed.
Another boon is that, as the name implies, coastal cruising occurs near the shore. Waterways are more protected than in open seas, making for a smoother ride. The onboard ambiance is less frenetic, again, thanks to the ships' smaller size and scale.
Coastal cruising isn't for everyone. Onboard activities tend to be less structured than on big-ship cruises. An evening's entertainment might consist of attending a lecture, a solo musical performance or simply gazing at the night sky. If you like to go go go, you might find a coastal cruise boring. In addition, weather and other conditions may result in last-minute itinerary changes, so maintaining a flexible attitude is a must.
---
Best Time for Coastal Cruises
Given the far-flung venues, when you go depends on where you go.
New England is grand in the height of summer, but is at its most splendid in the fall. (Book early, since fall cruises are always popular.) The window for cruising the Great Lakes is relatively short -- from mid-May to mid-September. Like New England, this region warms up in July and puts on a showy display in autumn.
The Chesapeake Bay can be hot and muggy during the dog days of summer, but spring and fall are glorious. Ideal timing is late April to May and September to mid-October. Southeast coastal cruises are wintertime affairs, with sailings typically set from early November through February. In the Pacific Northwest, coastal and Puget Sound itineraries generally are timed before and after the Alaska cruise season -- from late March to late April and again from September to early November.
---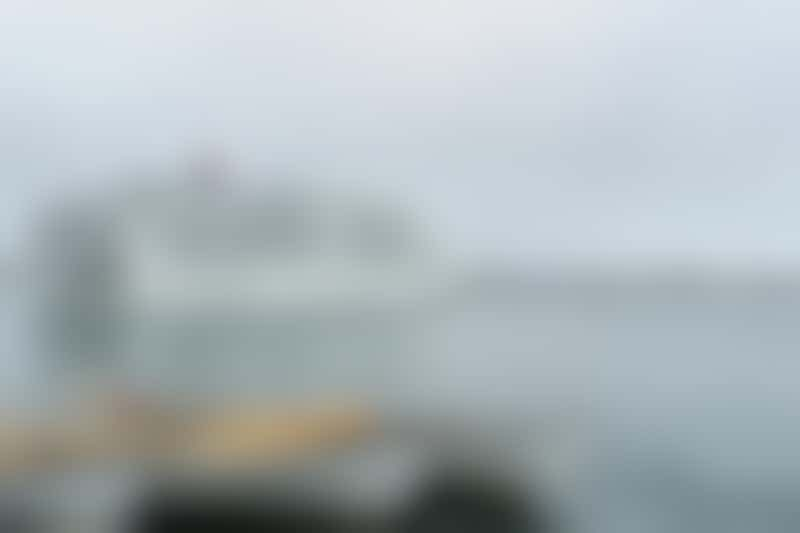 American Cruise Lines in New Bedford, Massachusetts (Photo: Dan Logan/Shutterstock.com)
Coastal Cruise Lines
Many of the lines that focus on coastal cruising are small, with only a handful of ships. Blount Small Ship Adventures and American Cruise Lines (which also includes their larger-ship offshoot, Pearl Seas) have traditionally dominated the space, although newcomers like Victory Cruise Lines are already expanding. For something different, look at the sailing ships that are part of the Maine Windjammer Association. The Arabella sailing yacht, currently owned by the Manhattan Yacht Club, also travels the New England coast in the summer. Several expedition lines, such as UnCruise and Lindblad Expeditions, run cruises to Washington's San Juan Islands before and after the Alaska season.
---
Coastal Cruise Itineraries
New England Coast: A classic summer itinerary that can go into fall foliage season, New England coastal cruises visit small towns and island hamlets, such as Provincetown, Martha's Vineyard and Nantucket off the Massachusetts coast, and Newport in Rhode Island. Maine is a popular state for sailing cruises; ships here often don't have a set itinerary, preferring to go where the wind takes them.
Great Lakes: Great Lakes itineraries often sail between Toronto to Chicago with stops at Niagara Falls, the Henry Ford Museum near Detroit and a transit of the Soo Locks to Lake Superior. Some continue on through New York's Erie Canal before hooking up with the Hudson River.
Chesapeake Bay: With almost 12,000 miles of shoreline, there's no shortage of variety on the bay, where oystermen and crabbers share the waters. Round trip cruises from Baltimore typically take in Annapolis, Maryland's charming, walkable state capital, plus smaller Eastern Shore hamlets like St. Michael's, Oxford and Cambridge. Shore excursions might include a sojourn to Virginia's "Historic Triangle" of Jamestown, Williamsburg and Yorktown.
Southeast Coast: Southern charm and antebellum grandeur are front and center in cities like Charleston and Beaufort, South Carolina; Savannah, Georgia; and St. Augustine, Florida -- all typical port stops on Southeast cruises. Options include round trip passage from Charleston, and one-way jaunts up or down the coast between Charleston and Jacksonville, Florida., with calls at Georgia's Sea Islands.
Pacific Northwest: From Seattle's dramatic skyline to the picturesque villages dotting the San Juan Islands, wildlife-watching is a key component of Pacific Northwest coastal cruises. Keep an eye out for eagles, seals and whales. Most itineraries depart from Seattle and some head north into Canada to Victoria, and beyond to British Columbia's Gulf Islands.
---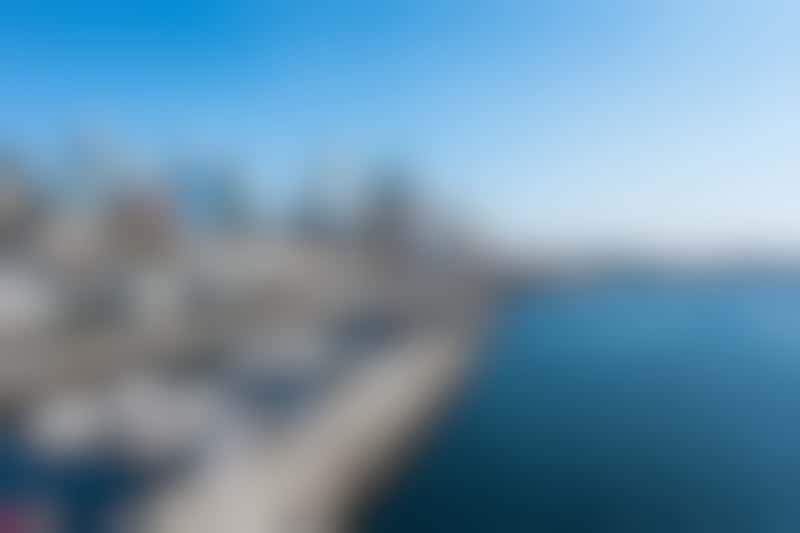 Seattle, Washington (Photo: Cruise Critic)
Coastal Cruise Ports
Boston: For the ultimate Red, White and Blue experience, follow the red stripe that marks the Freedom Trail. The 2.5-mile path traces the origins of the American Revolution from Boston Common to the Charlestown waterfront. Among its 16 sites are Faneuil Hall, Bunker Hill Monument and Old North Church. Sports fans can get a guided tour of Fenway Park. And on fair-weather days, a spin around the Public Garden's lake in a swan boat, has been a Boston tradition since the 1870s.
Baltimore: Baltimore's Inner Harbor is tourist central, with the Baltimore Museum of Art, the National Aquarium and other standouts clustered there. For great city views, check out Federal Hill Park, a Civil War and War of 1812 looking point on the south side of the harbor. Across the street is the quirky American Visionary Art Museum and its extensive collection of works by self-taught artists.
Chicago: On good-weather days, nothing beats a leisurely stroll along the Chicago's Magnificent Mile. This stretch of Michigan Avenue between Lake Shore Drive and the Chicago River is lined with upscale shops and eateries. For standout museum experiences, head to Grant Park, home of two of the nation's premier institutions: the Art Institute of Chicago and The Field Museum. Or take in the iconic skyline from the water on an architecture-themed boat tour.
Charleston: With its pastel-colored antebellum mansions and cobblestone streets, Charleston, which dates to 1670, radiates history. Walk along the Battery promenade and along Waterfront Park for a view of the harbor where the first shots of the Civil War were fired. Or sit back in a horse-drawn carriage as it winds through the city's historic residential district. In this foodie paradise, dining out is serious business, whether at a funky oyster shack or in a white-tablecloth restaurant. Don't miss low country classics, like shrimp and grits.
Jacksonville: Outdoor recreation is king in Jacksonville, which boasts 22 miles of beaches, plus 1,100 miles of interior shoreline. It also claims the nation's largest urban park system, with 80,000 acres of green space and 40 miles of trails for hiking and biking. If you've worked up a thirst after all that activity, check out the burgeoning craft brewery scene. The Jax Ale Trail leads to eight craft breweries.
Seattle: Seattle offers many iconic spots, from the Space Needle to the Pike Place Fish Market, where the fish really fly (with an assist from dexterously gifted fishmongers). You could spend a day just strolling around the heart of downtown. And if you do, don't miss the waterfront Olympic Sculpture Park. Its nine-acre expanse not only boasts some stunning creations, it has a beach, too. But it's also interesting to venture into the city's dynamic neighborhoods to watch Seattleites at work and play. A couple of best bets: Ballard: This former fishing village is hip, but not so hip it hurts. Capitol Hill: Check out the lively streetscape, then head to leafy Volunteer Park and climb the water tower for great views. Regardless of where you land in this city, two amenities are a given: great coffee and great craft beer.
---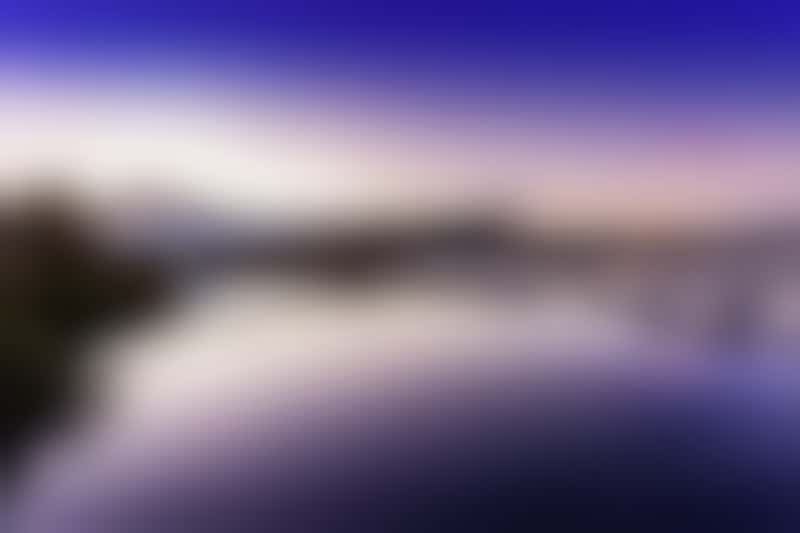 Sunset in Washington's San Juan Islands (Photo: Jo Ann Snover/Shutterstock.com)
Coastal Cruising Tips
Prepare for your cruise to be pricey. One reason: U.S.-flagged ships with American crews have higher labor costs, driving up cruise rates.
Don't be surprised if everyone's older. Coastal cruises tend to attract an older demographic. Gen Xers and younger will likely feel outnumbered.
Be flexible and prepare to go -- quite literally-- with the flow. Weather and other conditions can bring last-minute itinerary changes. Some, like the Maine Windjammer Association ships, may just follow a general plan, dropping anchor when a place seems right.
Leave the formalwear at home. The intimate size and scale of these ships make for a casual atmosphere, even in the dining room.