Christmas markets have been an annual tradition in Europe for centuries, but they have only opened to cruises in the last few decades. In the late 13th century, winter markets offered a way for townspeople to stock up on supplies before the long, cold season. They've since been replaced with the hallmarks of seasonal excess in which residents and visitors routinely rejoice: holiday cookies, toys and trinkets, ornaments, hot food and plenty of mulled wine. Called Christkindlmarkt in German, these festive pop-up markets made their way to the United States through German immigrants in recent years, but the most elaborate (and original) markets are still going strong throughout Germany, Austria, Hungary, France, Switzerland and beyond.
One of the best ways to visit several holiday markets on one trip is to take a cruise. Almost every river cruise line (and a few British ocean cruise lines, as well) offers designated Christmas market itineraries. You'll usually see these broken down by river: "Rhine Holiday Markets" or "Christmas on the Danube," for example.
Holiday market river cruises typically begin sailing in late November, with cruises over Thanksgiving as well as during Christmas and New Year's. European (and American) Christmas markets usually place during the four weeks of Advent, the Christian holy season leading up to Christmas, and extend into the first week of January. If you want the full experience of a holiday market in each port of call, make sure your sailing falls during the four-Sunday span before Christmas (or during the one week after). Take note: Some Christmas markets won't be fully swinging if you're there in late November, before this four-week period.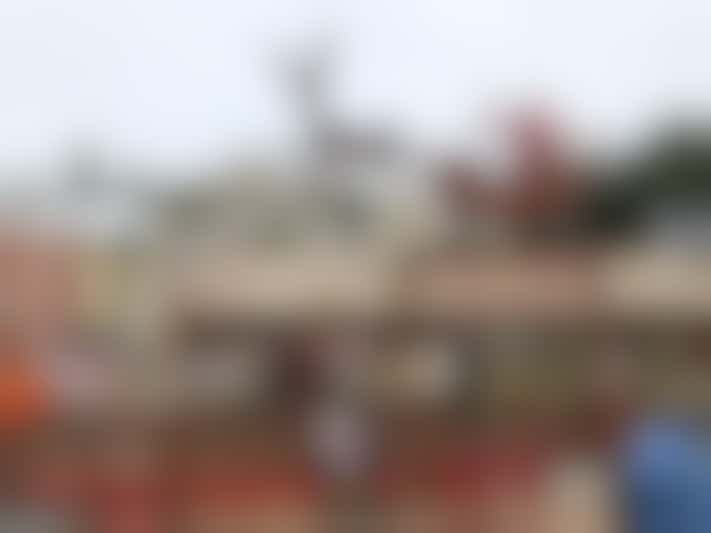 Christmas market shore excursion on a Viking Star cruise (Photo: Vetbizz/Cruise Critic Member)
Christmas Market Cruise Lines
Every river line that sails Europe features Christmas market itineraries. These include Viking, Uniworld, Emerald Waterways, Crystal River Cruises, Gate 1 Travel, U by Uniworld, Avalon, AmaWaterways, CroisiEurope, Tauck, Abercrombie & Kent, Grand Circle, Vantage and Scenic. U.S.-based river line American Queen Steamboat Company has worked with the port cities of Nottoway, LA, and Greenville, MS, in developing Christmas markets in the southern U.S., where cruisers can enjoy traditional music performances on the levee, as well as traditional Cajun/Creole holiday traditions.
For an oceangoing cruise line that offers Christmas market cruises, look to European lines like P&O, Saga or Fred. OIsen, which offer less-traveled stops in Bremen and Copenhagen.
Christmas Market Cruise Itineraries
Apart from the one-off U.S.-based itineraries from American Queen (New Orleans to Memphis or Memphis to New Orleans), you can expect most Christmas market itineraries to depart and return from a major central European city, typically Budapest to Passau (or vice versa). Other popular Christmas market departure ports include Nuremburg, Frankfurt, Prague, Berlin, Paris and Amsterdam. Expect to stop in ports like Vienna, Bratislava, Salzburg, Regensburg, Strasbourg and Copenhagen, among others known for their dazzling Christmas markets.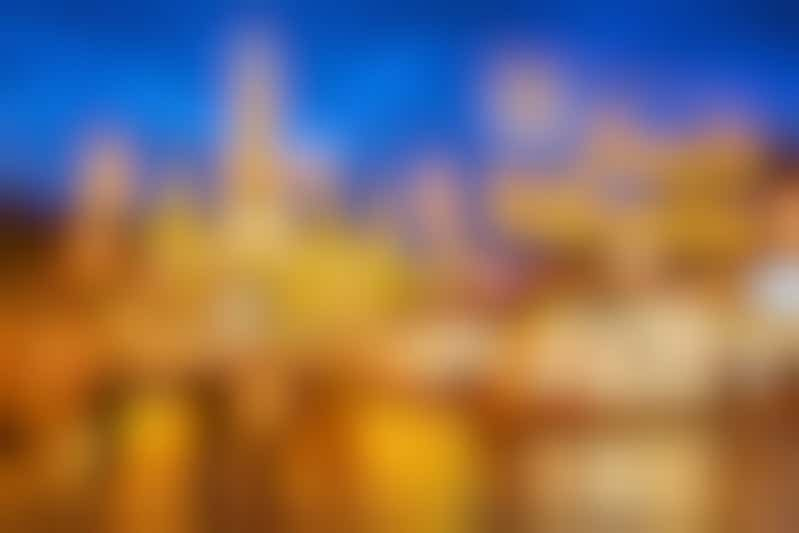 Traditional Christmas market in Vienna, Austria (Photo: S.Borisov/Shutterstock)
Christmas Market Port Highlights
Nuremberg: Arguably one of the most famous Christmas markets in Europe, Nuremburg is the first or last stop on several Christmas market itineraries along the Danube; you might have to plan an extra day here to take full advantage. This holiday marketplace runs through Christmas Eve and is known for its authentic feel (pine wreaths, crafts made in Germany). Vendors sell plenty of the city's famous gingerbread and gluhwein(mulled wine) as you browse the striped stalls for "plum people" (figurines made from figs, plums and walnuts) and shuffle past the Frauenkirche (large cathedral). For good luck to begin or end your cruise, rub the brass rings embedded in the fence surrounding the stunning Schoner Brunnen, a gilded 14th-century fountain resembling a Gothic spire.
Strasbourg: A popular stop on Rhine Christmas market cruises, Strasbourg is right on the border of France and Germany. The market at Strasbourg has everything you would expect from a European holiday market, and it's been going since 1570. Held each year from late November through December 31, the Strasbourg market offers classic Christmas charm with ice skating, caroling and a sparkling, Christmas tree that's nearly 100 feet tall. Popular souvenirs include Alsatian beer steins or plush white storks -- a local symbol of good luck.
Vienna: The capital of Austria does its country proud with an impressive Christmas market, held from late November until Christmas Eve. The Christkindlmarkt takes place in the Rathausplatz, a main city square, hosting millions of visitors each year to shop for ornaments and drink Weinachtspunsch, a spiced Christmas punch spiked with wine, brandy or schnapps and fruit juice. If you're making a stop in Vienna on your Danube markets cruise, keep an ear open; it's well known for its music scene and many cruises include the option to go to a classical music concert.
Budapest: Budapest is another port to begin or end your Danube Christmas market cruise. Enjoy a Hungarian twist on the holiday, with a market that begins early in mid-November and runs through the first week of January. Wooden stalls and stages flank Vorosmarty Square with sausages on a spit, coffee drinks and even modern stands from cell phone providers. Keep an eye out for the twinkling streetcar known as the city's "Christmas Light Tram."
Copenhagen: Celebrating "Jul" (yuletide), Copenhagen's market glitters with Tivoli Gardens all aglow in glass lighting orchestrated by the head designer at Tiffany's. Try the local specialty, an iced donut with black currant jam, and wash it down with glogg, a Danish take on mulled wine with raisins, cinnamon, cloves, almonds and a shot of aquavit. Beware of nisse, household elves causing mischief and exchanging gifts for porridge. The holiday market of Copenhagen opens in mid-November and closes for Christmas Eve and Christmas. You will find a stop in Copenhagen on Baltic oceangoing itineraries that cross through Danish straits.
Prague: Early December through early January, Prague lights up for the holidays with multiple markets, the most popular of which are located on Wenceslas Square and Old Town Square. Shop for Czech marionettes, the regional handicraft, while munching on carp -- a seasonal treat. If you're cruising the Elbe River in early December, you might make it for St. Nicholas Day, celebrated nearly two weeks before Christmas, on December 5, with the man himself walking around town accompanied by an angel and a devil.

Christmas Market on Old Town Square in Prague, Czech Republic (Photo: Rostislav Glinsky/Shutterstock)
Christmas Market Cruise Tips
Book Early: Because the timeframe is limited, Christmas market cruises are in high demand. Considering the capacity of riverboats, which is significantly less than that of oceangoing cruise ships, cabins quickly fill for prime sailings. Booking a year in advance for a Christmas market cruise isn't crazy; it's common (and encouraged).
Bring Cash: While modern-day Christmas markets might accept credit cards at some stalls, others stick strictly to the local tender. Don't miss out on Jesus in a walnut shell-manger just because you didn't get enough euros.
Dress Warmly, and Wear Walking Shoes: It's December in Europe, and Christmas markets continue after sundown. Make sure to bring all your winter outerwear essentials like a hat, gloves and scarf; don't forget comfortable shoes or boots. The good part: If you forget a warm hat, there's probably a solid selection at the market (essential and memento all in one).
If You See Something, Buy Something: Don't hold out until the very last day to buy your gifts and keepsakes. While many elements of the markets are the same -- rows of stands with small gifts such as ornaments, statuettes, hats and tablecloths -- each market has its own local specialties.
But Save Some Spending Money for Later Ports: While it's fun to splurge on some must-haves (it is a season of generosity and good cheer, after all), don't run through your Christmas market fund halfway through your cruise. You want souvenirs that give a well-rounded representation of everywhere you visited, and not just one stand. You always find just what you were looking for on the last day.
Hours are Limited: If you're trying to get a jump on the day and think these markets host door-buster sales, you're in the wrong time zone. Markets don't really get going until late morning to early afternoon, and shops promptly close around 8:30 at night. That means if you are on a day tour, you better get your shopping in during the allotted time or make a point to shop on your own during the afternoon and early evening. While markets are beautiful during the evening, the only stands open will be for food -- a brat is a must -- and a mug of something hot and alcoholic.
Prices Vary by Market: Sought-after destinations and well-known markets tend to charge more: The same festive table runner bought in Passau for eight euros can be almost double in Salzburg. For larger purchases, consult your cruise concierge or program director for the best information on when and where to buy what. Nightly pre-port talks can usually prepare you for what to expect in the next day's market. Keep in mind that bartering is not common in this part of Europe. The general advice is to use your gut: If you think it's a fair price compared with what you could get at home, then go for it.
Indulge in the Street Food: Call it a Christmas miracle, but regardless of how many treats you consume, you never seem to ruin your appetite. Each port has a regional delicacy, and while most cruise lines make an effort to include them on your dining menu, you should try and taste every aromatic morsel that drifts your way in the town square. After all, street food gets at the heart and soul of a city's stomach. (Hint: Included in the price of a mug of gluhwein is the mug! If you return it, you can get one or two euros back, but the cups make great souvenirs from each market you'll visit.)