Day 1 and 2: Arrival and Nuremberg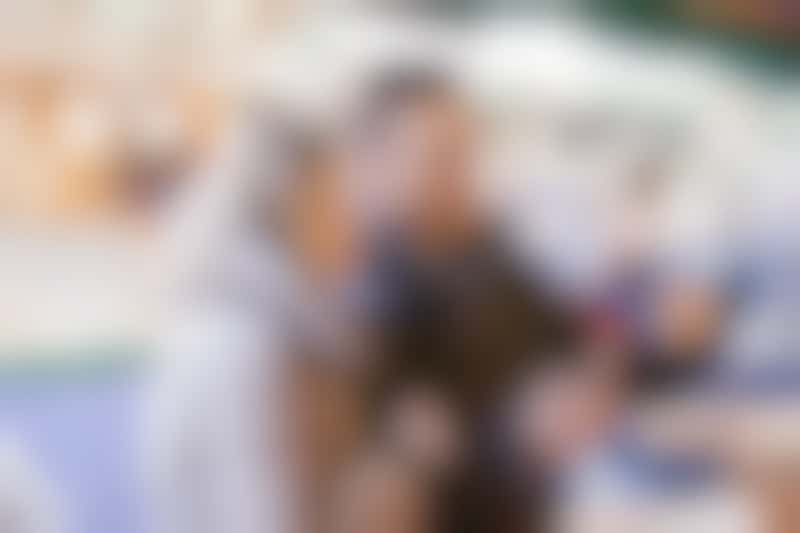 Landing in Bavaria's second-largest city, home to half a million people, you'll immediately be struck by how everything is very wonderfully, stereotypically German. Many of the icons that we equate with this European nation originate here (or near here, anyway): Huge steins of beer. Lederhosen. Pretzels. Bratwurst. And you'll find all of that in the center of town, at this city's famous Christmas Market. But more on that in a minute.
After landing at Nuremberg's small, easy-to-navigate airport, your transfer to the ship, moored on a quiet bend in the Main-Danube Canal, should be painless and quick—less than thirty minutes, through city streets, to the AmaViola. Check-in will be similar—a brief scan of your passport and swipe of your credit card, and you'll be off to your stateroom, led there by a friendly crew member.
Feel free to unpack, take a nap or head up to the Sun Deck, where the heated pool stays toasty warm, even when it's chilly outside. Or do as we did and grab a light lunch in the lounge and meet your fellow 158 cruisers, amidst all those twinkling lights. After all, you can afford to relax—you get two days in this famous German city. After being welcomed with a champagne toast by the Captain, Hotel Manager and Cruise Manager, and enjoying your first meal on board, it's time for a good night's sleep.
Awakening refreshed, we chose to take the morning "Franconian Specialties Tour," a culinary adventure. (The other two options on offer were a historical tour, or an opportunity to head straight to the Christmas Market.) Our day began on a motor coach, learning about the city as we passed by castles, the state opera, the sandstone city wall, and numerous Gothic cathedrals, as well as the parade ground that held some of the Third Reich's most infamous rallies, and the Palace of Justice where the post-World War II, Nuremberg War Trials were held.
Continuing on foot, we proceeded into the medieval core of Nuremberg, Germany, learning that people here are Bavarian, yes, but first, they're Franconian—an unofficial, but nonetheless strong, regional identity. Typified by half-timbered buildings and very good beer (some say Franconia is home to the densest concentration of breweries in the world), we popped into a local pub for a tasting of a light "cellar" beer and then a dark one, paired quite beautifully with Nuremberg sausages, a triplet of smallish, deliciously ground pork. Then we walked a few blocks to a tiny bakery to cap it off with lebkuchen, a sort of hearty gingerbread.
This tour finishes—where else?—at the Christmas Market. One of the oldest in the world, the Christkindlesmarkt here dates back to 1628. Try a special blueberry mulled wine (made with Italian wine), or Eierzucker, "egg sugar," a specialty at the stand of Thomas Schulz, whose roots date back centuries. You can also snap up traditional Franconian decorations, from straw stars to angels made from feathers.
In the evening, you will sail up the river, but the Christmas fun isn't over. After dinner, we gathered with guests to hang bulbs and decorate a couple of Christmas trees, and to play a little game of "find the pickle"—perhaps a little too complicated to explain here, but it will have you up, off your seat, searching. During this time, the ship's horn sounds, signalling that you're crossing the Continental Divide, for which everyone is awarded a certificate declaring you a "first class sailor" in maritime tradition.
Highlights and tips Don't be surprised if the cost of a mug of mulled wine is a little higher than expected. The price includes a few Euros deposit on the mug itself. Each market has its own unique design, and while you won't get your deposit back, you will walk away with a very distinctive souvenir.
If you happen to have forgotten a small, essential item, don't fret—just across the Pegnitz River, about five minutes' walk from the Christmas Market, you'll find the city's primary shopping street, which is lined with shops geared to locals.
When you're at the market, keep your eyes trained on the Frauenkirche and its Männleinlaufen (a clock and glockenspiel). Every day at noon, the timepiece moves, as painted figures of Emperor Karl IV and his seven prince electors recreate the 1356 Proclamation of the Golden Bull.