The Danube, Part 1: Nuremberg to Budapest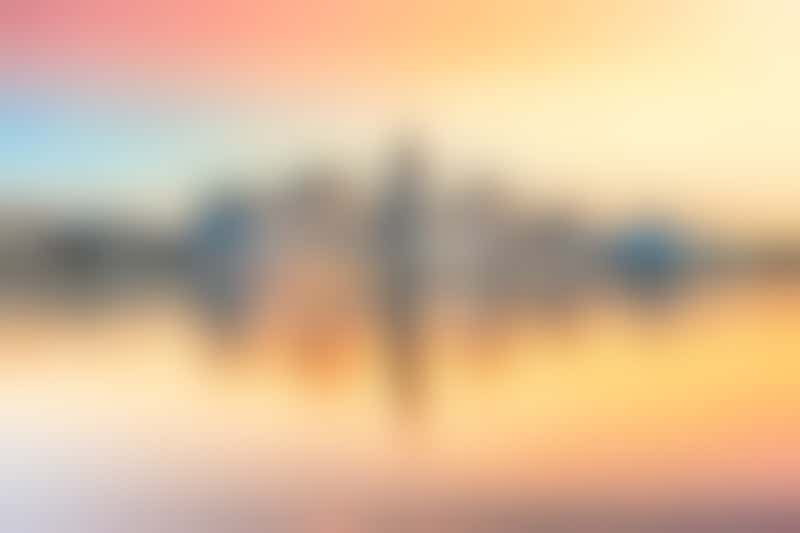 Why go? The Danube is one long river: 1,780 miles from its source in Germany to its delta on the Black Sea. So it makes sense that there are numerous varieties of Danube cruises. You can sail the Rhine and the Danube together, for example, from Amsterdam through to Budapest, or just focus on the section that takes you across Bavaria into Austria and on through Slovakia's Bratislava to Hungary, finishing in Budapest. Or you can sail east from Budapest, a route that's recently become popular among cruisers who have "done" the other parts (see LINK for more on this Danube route). This section, though, from Nuremberg or Vilshofen in Bavaria to Budapest, is the "classic" Danube; the stretch that takes in the forested Wachau Valley with its picturesque riverside towns, as well as three capital cities: Vienna, Bratislava and Budapest.
Highlights: Sailing from Vilshofen or Nuremberg, you'll cruise through the lush Wachau Valley, famed for its Riesling and gruner veltliner wines as well as two iconic sights: Durnstein, for its blue pepperpot church tower and ruined hilltop castle, and the ornate Melk Abbey, perched on a rocky outcrop overlooking the river. Linz is the jumping-off point for Salzburg ("Sound of Music" fans, take note) and then there are the star attractions, the three capital cities. You'll want to visit Vienna for baroque palaces, coffee culture, world-class art museums and the ever-present legacy of Johann Strauss and his Blue Danube waltz. Understated Bratislava is an intriguing day of exploring the chunky castle, pastel-colored old town and beer gardens. Glamorous Budapest, once behind the Iron Curtain, is a swaggering finale (or start, depending on which direction you sail in). The majestic Royal Palace gazes down on the river from Castle Hill and the bridges over the Danube are strung with twinkling lights after dark resulting in unforgettable vistas.
Top tips: Don't miss the coffee house experience in Vienna -- try the elegant, art deco Cafe Demel, Cafe Central and Cafe Schwarzenberg and don't skip the cream or the cake (known in Vienna as sachertorte). Wander the alleys of Spittelberg, Vienna's hipster 7th district, vibrant with its up-and-coming fashion designers and pubs in cobbled alleys. Buy a traditional dirndl in Trachtenoutlet -- the look is making a real revival. In Budapest, spend a day in the Gellert Baths; it's the famous spa with the colonnaded swimming pool. Intrigued by caving? Budapest has some 200 caves on the Buda side alone. In Regensburg, make time to sit at one of its many outdoor cafes and watch the world go by.
Tours we love: A day trip to Salzburg (as a self-confessed "Sound of Music" fan, I have to recommend this), not just for the movie locations but because the whole city is exquisite, from its imposing clifftop fortress to Mozart's birthplace. You'll travel through Austria's Salzkammergut district, too, which is especially scenic, all dense forest and alpine lakes. On cruises that spend longer on the German stretch of the Danube, I'd suggest a walking tour around medieval Regensburg, which in fact dates back even earlier than the Middle Ages; its Porta Praetoria is the gate to an ancient Roman fort. Use your free time afterward to try the local beer, pretzels and sausages -- good, uncomplicated fare.
Souvenirs: A tracht, or dirndl costume; Mozartkugeln (dark chocolate balls filled with marzipan); boxed Sacher torte (a glossy chocolate cake); paprika from Hungary; hand-painted wooden boxes and porcelain from Budapest. Also, scented candles and wooden nutcracker men from the Christmas markets and on the grounds of it having been invented in Austria, a snowglobe.
One cool thing: Between Nuremberg and Regensburg, you'll cruise upward through a string of locks, over the top of the continental divide (which is marked by a concrete plinth) and down the other side through more locks. This is the engineering marvel of the Rhine-Main-Danube Canal, which makes it possible for ships to sail all the way from Amsterdam on the North Sea to the Danube delta on the Black Sea.
Essentials: There are many permutations of a Danube cruise. Seven-nighters sail between Vilshofen and Budapest and Nuremberg and Budapest. Longer voyages take you in 14 nights from Amsterdam to Budapest or from Nuremberg all the way to Romania, close to the Danube delta. Don't forget Christmas; the Christmas markets in Vienna, Bratislava and Budapest are romantic and atmospheric. Gateway airports are Munich for Nuremberg or Vilshofen; Budapest; or Bucharest if you opt for the Romania voyage. There are all kinds of add-on possibilities but I'd recommend either three nights in Prague or two in Munich. From Munich, you can visit Neuschwanstein Castle, the inspiration for Cinderella's castle in Disney's Magic Kingdom. Currency is the euro and in Hungary, the forint.
---