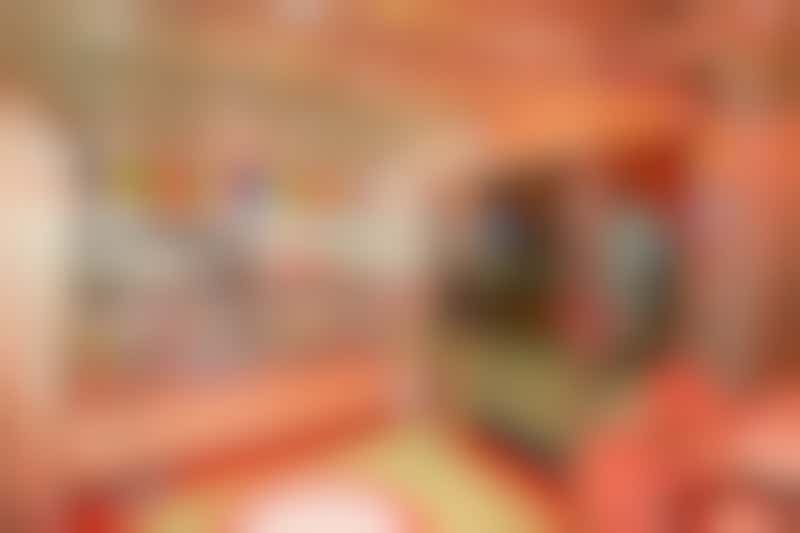 Carnival Pride's Cherry on Top (Photo: Cruise Critic)
Cherry on Top, Carnival Cruise Line's for-fee onboard candy shop, made its debut on Carnival Liberty in late 2011 as part of the cruise line's series of entertainment- and restaurant-focused Fun Ship 2.0 upgrades. If you've got a sweet tooth, it's the place to be.
What It Is
Head to Cherry on Top for everything from chocolate-covered strawberries and pretzels to lollipops, cookies, candy bars, caramel corn, gumballs and jawbreakers. Prepackaged candy runs the gamut from Warheads, Pop Rocks, PEZ and Gobstoppers to Sugar Babies, SweeTARTS and Nerds. Meanwhile, candy by the pound includes Runts, M&Ms, jellybeans, Kit-Kats, Reese's peanut butter cups, Andes mints, peach rings, gummy bears and even red, white and blue Carnival funnel-shaped gummies.
Some of Carnival's larger ships house Cherry on Top locations that boast ice cream and edible sand art stations at which you can fill plastic tubes of various sizes with colorful, flavored sugar candy (similar to Pixy Stix).
Additionally, if you're celebrating a special occasion onboard, this sweet shop can provide cabin decorations and put together orders for cakes (including sugar-free options), flower arrangements, wine or Champagne, and gift baskets that feature candy or fruit.
Novelty items including decorative tins and tote bags, many adorned with Hello Kitty and the Cat in the Hat, are also sold at Cherry on Top. Stuffed animals smile down from the shelves, as well.
Candy at Carnival Sunshine's Cherry on Top (Photo: Cruise Critic)
Price
Prices vary by item purchased. Loose, mix-n-match candy is sold in 1/4-pound increments, which are priced at a steep $3 each ($12 per pound). For an extra fee, you can put the candy in a novelty tin ($4 empty, $6.50 full) or lunchbox ($8 empty, $15.95 full). Cakes will set you back $10 for a 6-inch and $14 for a 9-inch. A dozen red roses can be ordered from $65, or you can opt for a tropical bouquet from $60. Other pricing examples are: jawbreaker on a stick ($2.95), a chocolate mousse mouse ($2.50), fudge cube ($2.50), kids' Carnival water bottle ($10) or youth hooded towel ($24).
Ships
Carnival's Cherry on Top can be found on the following ships:
Breeze

Conquest

Dream

Freedom

Glory

Horizon

Inspiration

Legend

Liberty

Magic

Miracle

Pride

Sunshine

Triumph

Valor

Vista
Show Carnival Cruise Prices