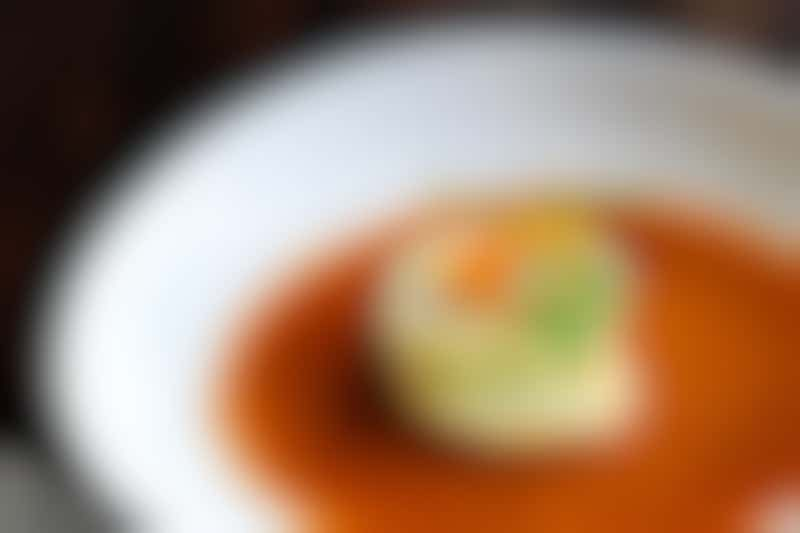 A specialty dish at Pacific Jewel's Chef's Table. (Photo: P&O Australia)
The Chef's Table is here to bring you the most exclusive, intimate and luxurious onboard experience. Limited to a small group of 14, and to one booking per guest, take a dip into lavish living and indulge in a nine-course (Pacific Eden and Aria) or seven-course (Pacific Jewel) degustation menu accompanied with fine wines.
Ambience
Hosted in a private room, The Chef's Table really goes above and beyond all other dining experiences. Before sitting down to eat dinner, you will receive a behind-the-scenes tour of the kitchen within your small group. A waiter, the chef or sommelier will guide you through each course and its matching wine. Set aside three to four hours for this memorable experience.
Meals
Begin your evening with a cocktail reception and canapes with the ship's executive chef. The chef will introduce each meal, such as a marinated ahi tuna with wasabi and miso mayonnaise or a red curry chicken and coconut broth with poached pear in aged port. This is fine dining at its best.
Price
The Chef's Table experience costs A$95 per person.
Ships
The Chef's Table can be found on the following P&O ships:
Pacific Eden

Pacific Aria

Pacific Jewel