Do you post pictures of your meals on Facebook and Instagram? Watch endless amounts of Food Network shows? Never miss a chance to try the hottest restaurant in town? Then you might want to consider the Chef's Table on your next Carnival Cruise.
---
What It Is
Available on all Carnival cruise ships, the Chef's Table is an extra fee, reservation-only meal intended to be a "foodie" experience. It's eight courses, plus some amuse-bouches -- little bites -- served with Champagne and house wine. Depending on the ship, the meal might take place in the ship's galley; on several ships, the Chef's Table has its own special room. Only 14 seats are available for each meal and they tend to go fast; book as soon as you can.
---
Our Experience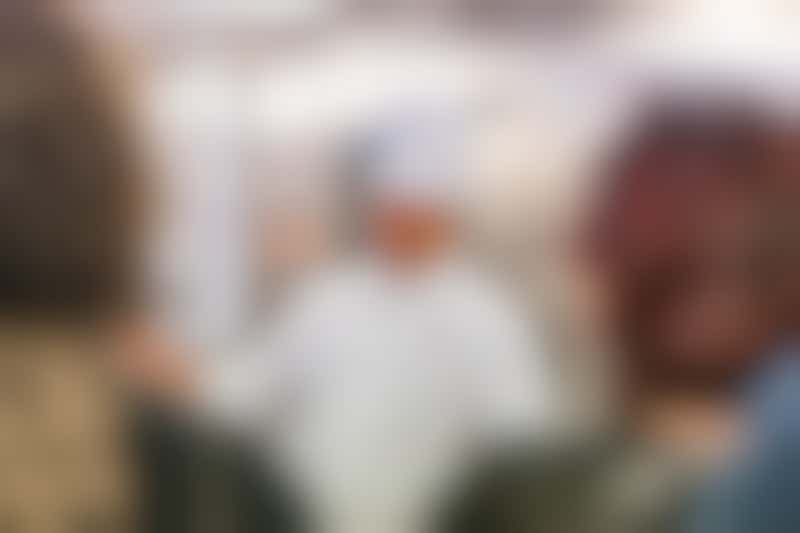 I'm not going to lie. I'm the target audience for a Chef's Table, whether it's on Carnival or any other cruise line. I regularly seek out tasting menus at restaurants, devise elaborate menus for theme parties and, unfortunately for my waistline, eat just about everything.
So I was thrilled when my very late bid for a reservation at Carnival Magic's Chef's Table went through. My traveling companion begged off -- allergic to seafood, she said, and the idea of talking about food for several hours bored her to tears. Fine. I have no problem taking on a gastronomic adventure solo.
Our group met in the Atrium near Guest Services. As expected, the other passengers were couples, including one group of four traveling together from Charleston, South Carolina. We had all dressed "country club casual" -- button-down shirts, khakis and a few jackets on the men; maxi dresses, cute tops and skirts or capri pants for the women. It wasn't a particularly chatty group -- my first inkling that this Chef's Table would be a little more subdued than others I had attended.
A jolt of electricity hit the group when the ship's executive chef showed up. A native of Goa, India, Chef Wellington Dias has been with Carnival for more than 27 years. While he's not entirely in charge of the Chef's Table menu -- it's drawn up at the corporate level, with input from all of the executive chefs in the fleet, he said -- he would be our guide for the evening, shepherding us through each course and showing us around the galley.
Other passengers watched curiously as we walked through the dining room, passing into the kitchen. There, a phalanx of wait staff greeted us, directing us to a prep table that had been cleared, save small mason jars filled with olives and thinly sliced ribbons of manchego cheese. Flutes of Champagne were handed out and the feasting began with an onslaught of adorable amuse-bouche dishes.
The bites were innovative; Salt and Sugar, for example, came as olives with a cotton candy floss. A tiny shrimp po'boy was topped with bacon ice cream. Smoked salmon with candied lemon arrived on a metal tree. Each taste warranted a photo.
Yet my fellow guests seemed tentative. Normally at a Chef's Table, each dish is greeted with oohs and ahhs. Foodies like to take photos and then dig in. Not so here, where people poked their olives and winced at savory ice cream.
After our bites, we were welcomed to the actual table, a long rectangle set attractively in a quieter area of the galley. Personalized menus greeted us, as well as a selection of breads, served with roasted walnut pesto and homemade butter. Dias gave a proper introduction of what we'd experience through the night. Then the first round of "real" appetizers began.
Presentation is where Carnival's Chef Table excels, and this was evident from the first dish. A soup bowl was set in front of us with a small whisk and a container of matcha green tea powder nearby. Waiters poured green pea soup from clear teapots as we whisked the matcha powder into the hot liquid. The concept was fun and interactive; the table perked up with the whisking, although only a handful actually touched the green soup. The next dish, a more traditional pork belly and shrimp app, received more approval murmurs.
Break time. Before the entrees arrived, Chef Dias walked us through the kitchen, which was currently in the middle of busy dinner service. Despite the hectic atmosphere, the smiling dining crew handled us gawking without missing a beat. One of my favorite finds was a photographic list of every appetizer, entree and dessert that Carnival Magic's dining team serves during its different cruises. In a kitchen with many native languages, the visual representation can help.
Next, Chef Dias led us to another prep table, where several mixing bowls had been set out. It's no secret that the warm chocolate melting cake is one of Carnival's signature desserts. We were given a demonstration on how it was made and one lucky member of our group -- a line cook at a diner, he later told us -- received a chef's hat and stirred the batter. All of us were given the recipe on a card to keep.
Back at the table, it was entree time. No fewer than four items were served, all with outstanding presentations. Slow-cooked crispy lamb came au jus, again poured onto the dish from a glass teapot. Olive-oil poached salmon had an entire sprig of sage with it. Veal arrived under glass in a whirl of steam with green apples and a separate mini pitcher of cheese broth. My favorite of the four was a small piece of quail over wild mushroom grains, served with Parmesan cheese tubes. The salty cheese balanced the umami richness of the mushrooms. Delicious.
For those who care about wine, the bottles served with all this food were disappointing. Oyster Bay sauvignon blanc and Layer Cake cabernet sauvignon, the two wines served, both retail for about $12 a bottle and can be found in almost any basic wine store. Not exactly cutting edge. We also found that the servers were slow to top off glasses; you could go an entire course without getting a refill. Again, not what I expect during a Chef's Table.
Perhaps the lack of free-flowing wine is what kept conversation at the table so stifled. I'm used to chatty foodie experiences, where everyone comments on the cuisine and is genuinely excited about the next bite. At our Chef's Table, the energy was definitely low gear. The couples whispered among themselves and getting conversations going was an exercise in futility. Even a magician who came in midbreak only lifted the mood slightly; one couple left the meal at this point, heading out before the group picture or the double desserts (this is pretty atypical, I was told).
At the end of the meal, I slipped away, full and yet a little dissatisfied with the experience. The camaraderie of fellow foodies is part of the attraction of a Chef's Table, as is the chance to try different wines. The first part is not under Carnival's control, but the second part is. If I were doing the Chef's Table as a special occasion with my spouse, I might pay extra to have better bottles to go with the meal (although at $95, a Chef's Table is already an investment).
That being said, the presentation I saw -- and the creativity with ingredients -- showed me a new side of Carnival's culinary team. I'm genuinely impressed with what they can cook up, and I'd go to another Chef's Table with a different menu -- and please, different dining companions -- just to take a look. Only this time, I'd bring a nice bottle of wine and a foodie friend who could share the joy of a meal well executed with me.
---
Worth a Try?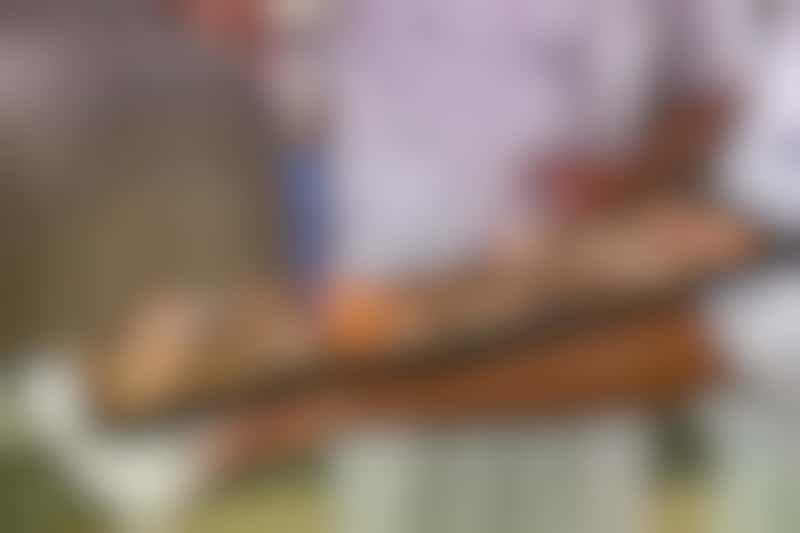 Sure, if you have an adventurous palate and love the idea of different tastes and presentations. It's fun to go "backstage" into the galley, and home chefs will love the idea of whipping up a Carnival favorite at home. Don't go if you're a picky eater, even if your spouse or sibling begs you. You'll have a miserable time, and you'll make the rest of the table miserable too. Also, keep your wine expectations low; this is not a course-by-course pairing experience.
---
Things to Note
The Chef's Table is a hot ticket: Sign up as soon as you book your cruise. While some ships have as many as four Chef's Tables during the sailing, others only do it once -- and with 14 seats, space is limited.
For Chef's Tables that are in the kitchen, you'll want to wear flats; closed-toe shoes are recommended (although I wore sandals and was fine). Also, you'll fill out another health form before you go into the kitchen and for the sake of your fellow passengers, please be honest. The entire ship doesn't need your cooties.
The cost of the Chef's Table can vary by ship. On Carnival Horizon, Carnival Magic, Carnival Breeze, Carnival Dream and Carnival Vista, the fee is $95. For all other ships, it's $75. A 20 percent gratuity will be added to the price. Are your kids foodies or MasterChef Junior fans? The Chef's Table is open to children 12 and older. Their meals are paired with soda, not wine, but they pay the same price.