The words "cheap" and "Antarctica" don't often go hand in hand. Traveling to the White Continent is, after all, a long-distance journey into a challenging environment. It's not too surprising that Antarctica cruises command high price tags, particularly when you consider how luxurious polar expedition ships are today. Most Antarctica cruises start around $10,000 per person based on double occupancy, but there are ways to make a trip to Antarctica more affordable. They just involve some compromises. So if you are looking to save money and get the best value, here are some tips to save money on your next Antarctica cruise.
The Cheapest Antarctica Cruises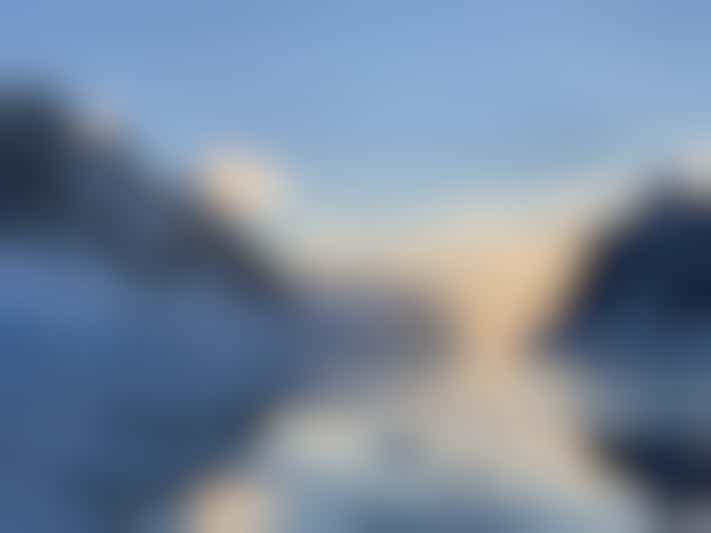 There's really only one sure-fire way to travel to Antarctica on a major budget, and that's by booking a sail-by cruise. As the name implies, these itineraries don't actually make port in Antarctica but just do scenic cruising around the islands of the Palmer Archipelago. You will see icebergs and penguins (with binoculars), whales, and plenty of the local seabirds (such as gulls, skuas, petrels, shags and possibly albatross), but you won't go ashore.
That's because the International Association of Antarctica Tour Operators prohibits ships that carry more than 500 passengers from making landings on the continent and its islands in order to protect the environment. These sail-by cruises are operated by major cruise lines like Celebrity, Princess, Norwegian Cruise Line and Holland America; rates start as low as $1,114 per person, based on double occupancy. Voyages on these larger ships are typically 14 nights or longer. Boutique line Azamara also offers itineraries that cruise the Antarctic Sound and Elephant Island. A 17-night cruise with Azamara starts at approximately $3,544 per person, based on double occupancy.
If you actually want to get off the ship, you can find deals like the current fares offered by premier cruise line Atlas Ocean Voyages. Starting at approximately $4,000 per person, double occupancy, you can book an all-inclusive 9-night expedition. This fare includes a luxurious ocean-view stateroom on a beautiful new yacht-style ship, all meals and beverages, top-notch amenities and up-close (15 feet away or more) encounters with the local wildlife.
Other Options for Finding Deals on Antarctica Cruises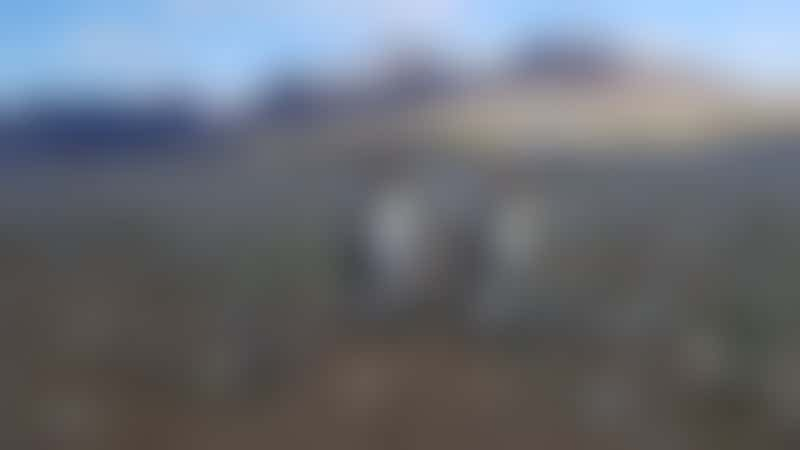 If you want to take your bucket list trip to The Last Continent with an expedition line like Lindblad or Hurtigruten or sail on a luxury ship with Silversea or Viking, it's also possible to score cruise deals. As more cruise lines enter the market, and new expedition ships are launched every year, pricing will be competitive. You just may need to be flexible with your schedule.
Another option that can save money is to bypass the Drake Passage, which might be a good thing for some travelers, by flying to King George Island in the South Shetland Islands and meeting your ship there. (Or, in some cases, you'll sail one way and fly the other.) Swoop Antarctica and Antarctica 21 are two tour companies that operate these "express" itineraries. You'll also have more time for landings and scenic Zodiac cruising in Antarctica if you fly two hours each way rather than spending 48 hours or longer (depending on the weather) in each direction on the Drake Passage.
Some lines like Quark Expeditions also offer itineraries where you can fly the Drake Passage. And luxury line Silversea just introduced their Antarctica Bridge option where guests depart roundtrip for the White Continent by air from Puerto Williams, Chile. While flying the Drake Passage may not always be the less expensive option, it will give you more time on the Antarctic Peninsula, and that may be the deciding factor in which trip you book.
Last Minute Cruise Deals
Once upon a time, you could hang around the port of Ushuaia, Argentina, and "hitchhike" to the Peninsula in an unsold cabin, especially early or late season (November or March). While it is technically still possible to nab a bargain this way, your choices are seriously limited and this kind of finger-crossing doesn't suit most people; you could end up waiting around in Ushuaia indefinitely, never scoring a trip to Antarctica. If this method appeals to you, register with one of the local agencies such as Freestyle Adventure Travel, which specializes in last-minute Antarctic cruises.
But finding discounts doesn't always require waiting around in Ushuaia. Cruise lines sometimes offer discounts of a few thousand dollars to fill empty cabins several weeks in advance of departure, and they'll advertise such sales online. You may also find discounted expeditions like the one mentioned above by the new yacht-style cruise line, Atlas Ocean Voyages. We've also seen discounts given by tour companies when private charters cancel their sailings at the last minute. In all cases, there's no easy way to find these deals other than by checking the cruise lines' or tour operators' websites regularly, signing up for their email newsletters and/or following them on social media for updates.
Other Budget-Saving Tips for Booking Antarctica Cruises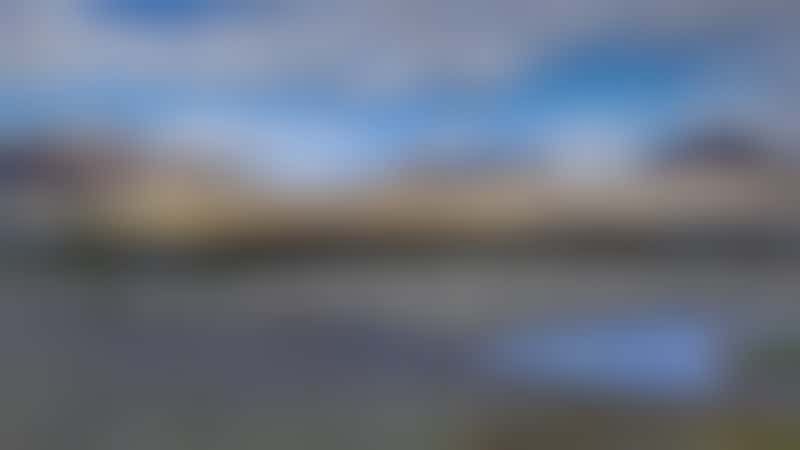 Book early. It's always sound advice to keep an eye out for early bird offers that will also help with your planning, like finding someone to look after your dog. Enticements such as two-for-one offers, all-inclusive pricing, airfare subsidies and shipboard credits can go a long way toward offsetting the cost of an expensive Antarctic cruise. Be sure to enlist the assistance of a travel agent that specializes in cruises when you're ready to book your trip. Travel advisors are often privy to special pricing and deals on select voyages.
Travel off-peak. Another good idea is to consider departures outside of the popular peak period from December to January. You'll be more likely to find favorable offers at these times of lower demand, particularly in November and March. Bear in mind there is a slightly higher risk of less favorable weather at these times, and some of your onshore experiences will be different. For example, in the early season, the penguins will still be building their nests or sitting on eggs, while the chicks will be all grown up and mostly gone later in the season. Early season also brings about the pristine white landscapes you're probably picturing when you think of Antarctica, while a lot of snow will have melted by late season, leaving Antarctica looking rockier and somewhat guano-covered and therefore slightly less picturesque in some opinions.
Compromise on comfort. Although there is not always an appreciative price difference between 3-star and 5-star ships (yes, really!), there are still savings to be made here. The less salubrious ships will offer twin, triple, and even quad cabins with shared facilities, but even these are snapped up quickly by budget-conscious expeditioners. You can also choose shorter itineraries of less than two weeks, but bear in mind you are then spending a greater proportion of your valuable cruise time crossing the capricious Drake Passage instead of communing with the penguins.
Will Antarctic Cruises Ever Get Cheaper?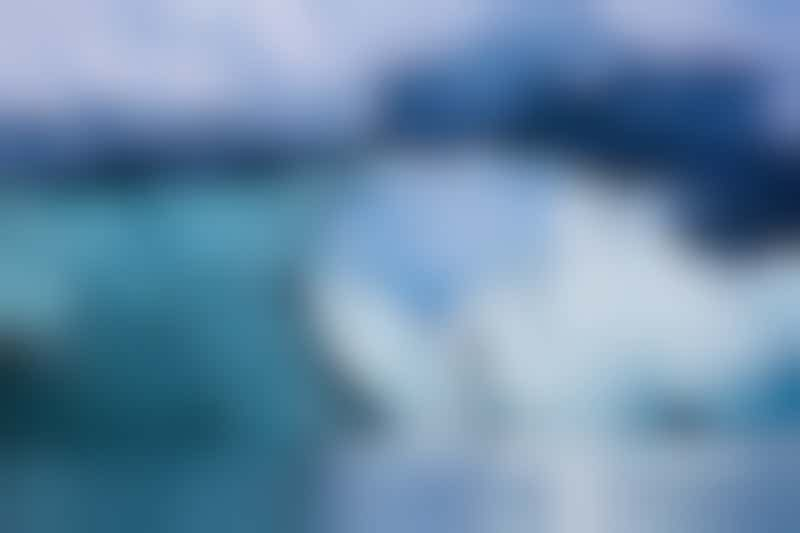 To put it in historical context, Antarctic tourism began in 1966 when Swedish-American adventurer and entrepreneur Lars-Eric Lindblad chartered an Argentinean Navy supply ship and took a few dozen intrepid travelers to the Antarctic Peninsula. The industry progressed slowly, with a minor spike in the early '90s when ex-Soviet ice-class vessels such as Akademik Vavilov and Shokalskiy entered the market. These sturdy, utilitarian ships are now being overtaken by a whole new genre of luxury expedition yachts, purpose-built for polar exploration.
While demand was high with fewer ships, prices were up, regardless of luxury. Nowadays, with more people traveling to Antarctica and more ships available, that balance has shifted somewhat. So it could be said that Antarctic cruising is now cheaper than it ever was, with vast improvements in cruise line choice, itinerary options, onboard amenities like spa facilities and boutiques, fine dining and sumptuous accommodations.