Though sister companies -- both Celebrity Cruises and Royal Caribbean International are owned by Royal Caribbean Group -- Celebrity and Royal Caribbean offer very different cruise experiences.
Royal Caribbean has lower-priced entry-level cabins, larger ships, more emphasis on family travel and less emphasis on service, while Celebrity has slightly higher priced entry-level rooms and more emphasis on a refined experience and elevated service and dining.
But bottom-line pricing and service levels aren't the only differentiators. To help you decide which cruise line is the right fit for you, Cruise Critic pits the two against each other -- the only winner, however, is you when you pick the line that best fits your needs.
Celebrity Cruises vs. Royal Caribbean: In a Nutshell
Celebrity Cruises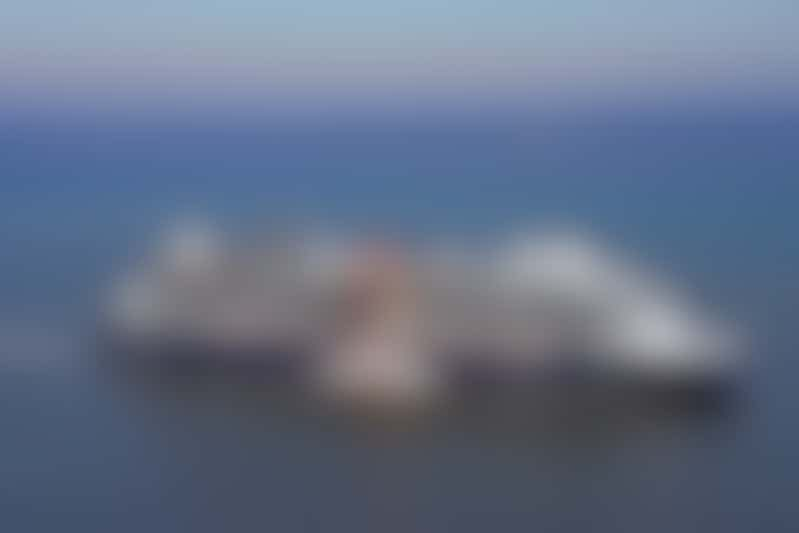 Celebrity Edge is the first of Celebrity Cruises' wave of Edge-class ships (Photo: Celebrity Cruises)
Fashionable cruise line with an emphasis on trendy culinary, entertainment and spa experiences, premium cabins and suites and a modern onboard vibe
---
Royal Caribbean International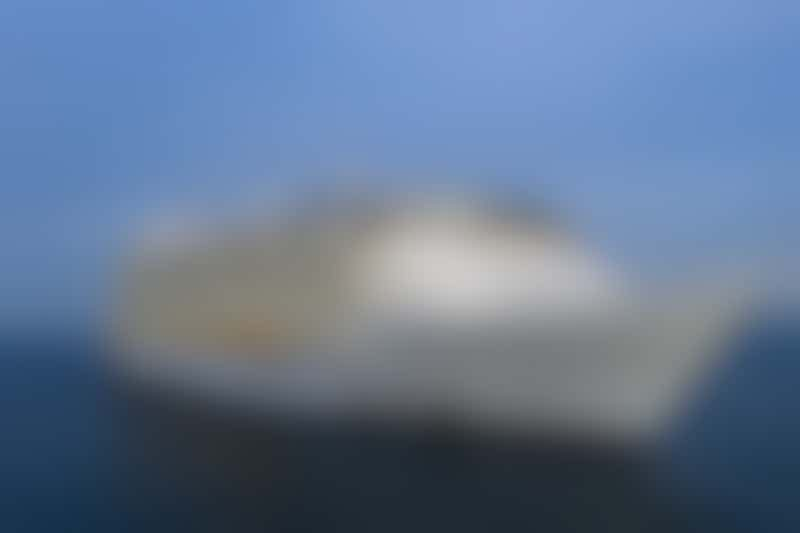 Wonder of the Seas (Photo: Royal Caribbean)
Family-oriented cruise line that focuses on the "wow" factor through high-tech entertainment and activities, plus a large selection of free and for-fee dining choices
Celebrity Cruises vs. Royal Caribbean: Fleet Size and Age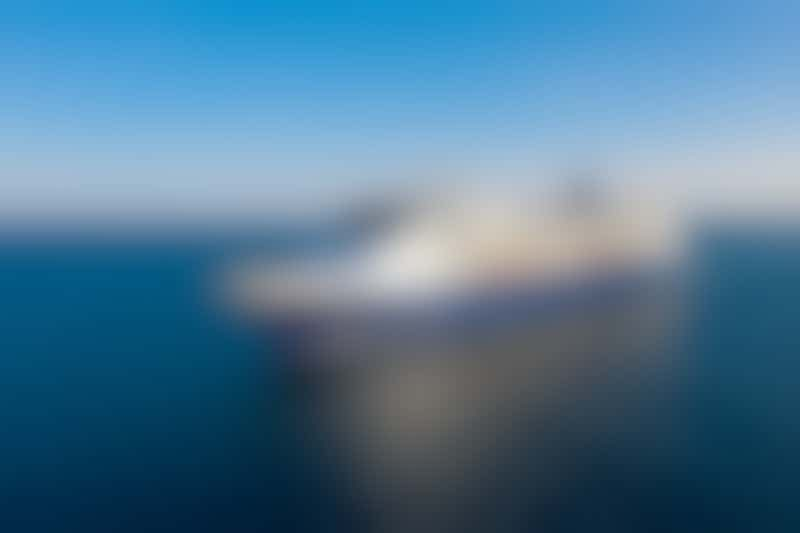 Celebrity Millennium (Photo: Celebrity Cruises)
Celebrity Cruises
---
Royal Caribbean International
Celebrity Cruises vs. Royal Caribbean: Pricing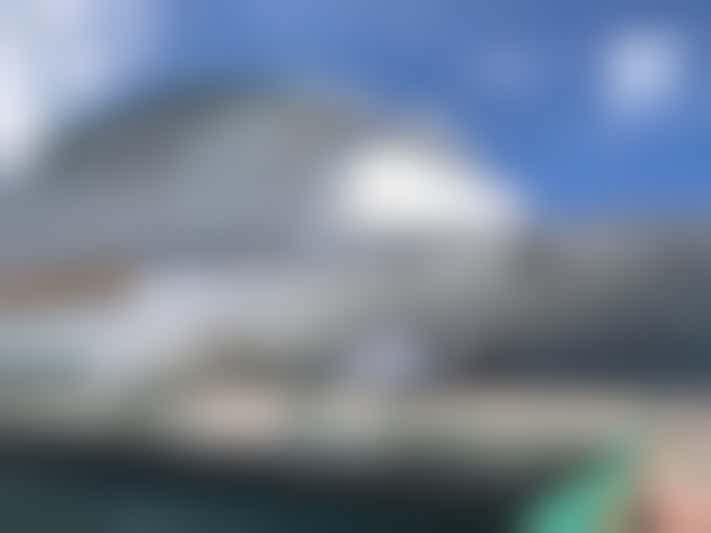 Adventure of the Seas COVID test
Celebrity Cruises
Pricing model for all cabin categories that allow cruisers to choose cruise-only rates or an all-inclusive bundle

AquaClass staterooms and The Retreat suites offer additional exclusive perks

Prices, in general, are a tad higher than for most standard mainstream cruise lines (Carnival, Norwegian, Royal Caribbean) but emphasize an inviting value proposition that does not vary greatly across the fleet

All entertainment and most activities included

Most alternative restaurants incur an extra fee
---
Royal Caribbean
Prices on newest ships are significantly higher than prices for rest of the fleet

Last minute discounts available only on short (four nights or less) sailings

Cruise fares inclusive of nearly half of the line's alternative restaurants

All entertainment included, except lunch- and dinner-theater shows
Celebrity vs. Royal Caribbean: Demographics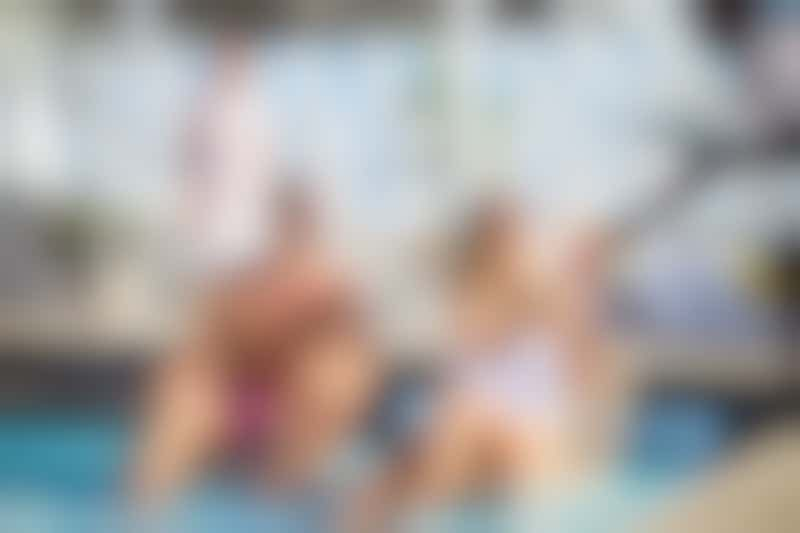 Celebrity Cruises Alcohol Policy (Photo: Celebrity Cruises)
Celebrity Cruises
Couples and groups of friends ages 35 to 70s

Some families during holidays and peak travel times

Median age is mid 40s to early 50s
---
Royal Caribbean
Families, plus couples and solo travelers in their 30s to 60s

Most common age is low 40s, but is slightly lower on shorter cruises and somewhat higher on cruises of 10 nights or more
Celebrity vs. Royal Caribbean: Itineraries and Homeports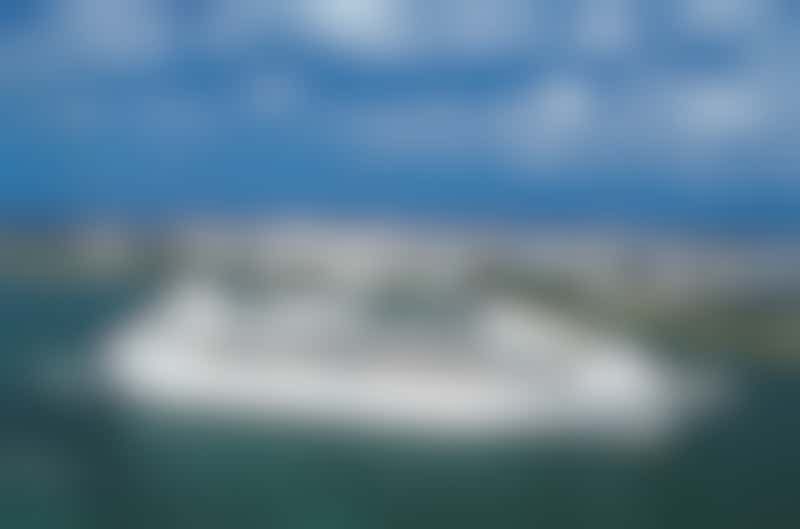 Enchantment of the Seas (Photo: Royal Caribbean)
Celebrity Cruises
Sails out of nine homeports on the North American mainland, varying by season, with no ship stationed year-round at a single port

Offers seasonal Caribbean, Bermuda, Bahamas, Alaska, Hawaii, New England/Canada and Europe itineraries

Exotic itineraries visit Australia, Asia and South America

Offers soft adventure sailings to the Galapagos Islands on Celebrity Flora, Celebrity Xpedition and Celebrity Xploration
---
Royal Caribbean
Sails out of 16 homeports on the North American mainland seasonally to year-round

Sails Caribbean, Bermuda, Bahamas, Mexico, Alaska and Hawaii itineraries

Cruises in Europe regularly, offering Baltic, Northern Europe and Mediterranean cruises out of several European ports

Exotic itineraries include Australia, Asia, Latin America, and South Pacific sailings
Celebrity vs. Royal Caribbean: Cabins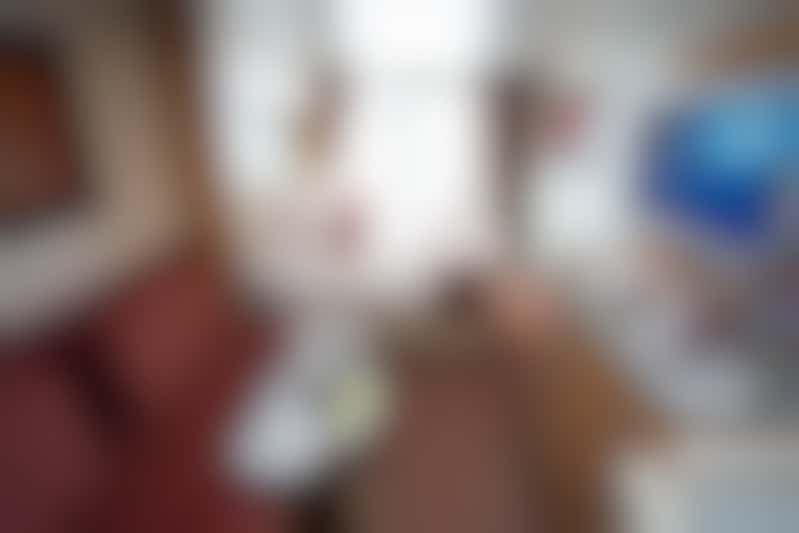 Celebrity Solstice cabin
Celebrity Cruises
Extensive selection of room categories with more than 20 varieties of staterooms and suites to choose from on all ships except the Galapagos-based ships

Comprehensive suite privileges on all ships (except expedition vessels) include priority boarding and disembarking, access to suites-only dining, reserved theater seating on Evening Chic nights, access to Michael's Club Lounge or The Retreat Lounge (and Sundeck on Edge-class and Revolutionized ships), premium drinks, Wi-Fi internet access, free gratuities, onboard credit, butler service, welcome bottle of champagne and more

The three newest ships -- Celebrity Edge, Apex and Beyond -- include an all-suite complex The Retreat which includes private dining room, lounge and sundeck, plus all the above privileges

Offers a spa-inspired AquaClass selection of cabins (on all ships except expedition vessels) that come with unlimited access to the Sea Thermal Suite, as well as exclusive access to Blu, a health-centric alternative restaurant; other amenities include complimentary fitness classes and discounted spa packages, as well as classic drinks, basic Wi-Fi and free gratuities

Limited family choices include connecting rooms and oversized ocean-view or balcony rooms with space for up to five
---
Royal Caribbean
Has large variety of cabin categories, which, depending on ship, can include inside cabins with picture windows overlooking the Royal Promenade, balconies with front row views of the AquaTheater, rooms sized for just one person and massive duplex suites

Eleven ships offer Virtual Balcony inside cabins (not all insides will have the virtual balconies), with giant TV screens that give the impression of floor-to-ceiling windows

Six ships offer studio cabins sized for one person; depending on ship, balcony, oceanview and inside studios are available

Comprehensive, tiered suite privileges include free Internet, priority boarding and disembarking, reserved theater seating, suite lounge access and more, such as specialty dining and the service of a dedicated Royal Genie (in Star Class accommodations)

Offers some of the largest suites in the mainstream cruise category, including duplex options

Family cabin options are plentiful, including those with connecting doors, as well as oversized cabins with full baths, not to mention the Ultimate Family Suite
Celebrity vs. Royal Caribbean: Dining Options Onboard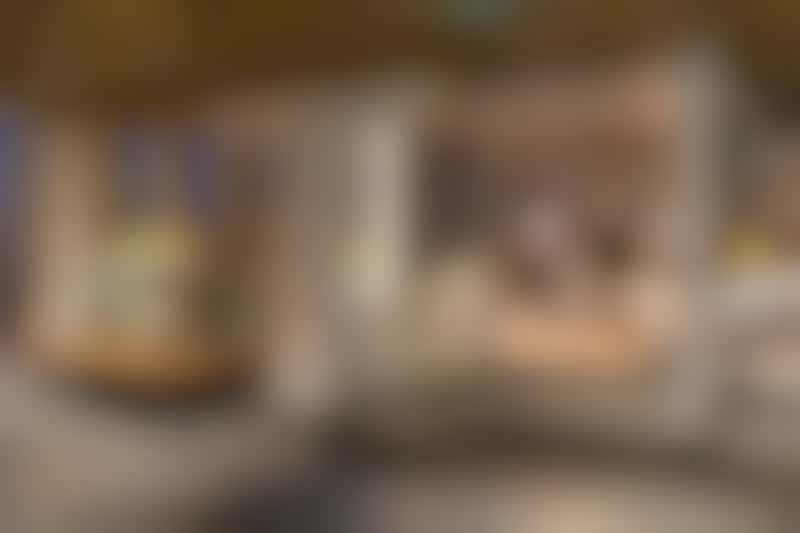 The Mason Jar aboard Wonder of the Seas (Photo: Aaron Saunders)
Celebrity Cruises Ever since the Chandris family founded Celebrity in 1988, the line has been synonymous with fine dining at sea. That reputation has remained consistent through the line's latest partnership with celebrity chef Daniel Boulud and a plethora of other delectable options:
Offers fixed (same time, same table mates) and flexible Celebrity Select dining options

Provides three to eight specialty restaurants per ship (depending on vessel), with only a handful included in the cruise fare (think Blu for spa guests and Luminae for suite passengers)

Three ships, Celebrity Edge, Apex and Beyond, provide four main dining restaurants through which you can cycle to try a variety of ambiances (many inspired by Celebrity's culinary heritage) and cuisines for no additional charge, in addition to complimentary buffet and pool grill fare

Up to two Evening Chic nights per sailing requiring cruisers to dress up for dinner (or dine in the buffet and alternative restaurants where casual dress is acceptable)
---
Royal Caribbean Traditional fixed seating times or flexible "My Time" dining options are available onboard Royal Caribbean for main dining rooms as are reservations for specialty dining. The larger the ship, the more restaurants and overall dining options will be at your disposal such as the following:
Vast array of specialty restaurants with just a handful included in the cruise fare, including El Loco Fresh, Sorrento's pizzeria and the Cafe Promenade, besides the usual complimentary buffet and main dining room offerings

Has two celebrity chef partnerships: Michael Swartz helped create the menu for 150 Central Park (Oasis-class ships only) and Jamie Oliver created a dining venue (Jamie's Italian) for three Quantum-class ships, Harmony of the Seas, Symphony of the Seas and select other refurbished ships

Newer ships have further pushed the boundaries of dining, ranging from the traditional comfort food of The Mason Jar to the avant-garde cuisine of Wonderland

At least one formal night per sailing suggesting passengers dress up more for dinner (or eat in the buffet where casual attire is always acceptable)
Celebrity vs. Royal Caribbean: Pool Deck Fun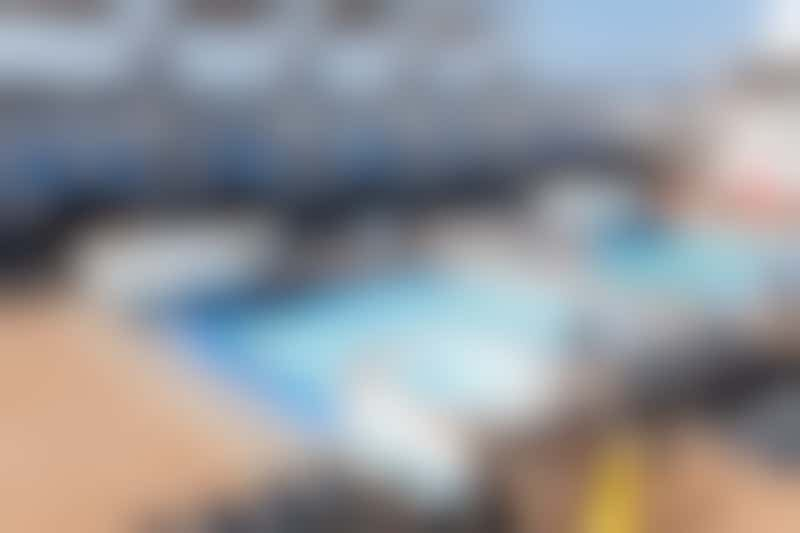 The Pool on Celebrity Reflection
Celebrity Cruises Celebrity's pool decks have always been contemporary settings, but it wasn't until the Edge class that they maximized their chic potential with oversized main pools and champagne glass-shaped whirlpools befitting and even surpassing a modern Las Vegas resort. Now guests can expect the following onboard the line's ships:
All ships have two to three pools (except the Galapagos-based ships), with one always on the main pool deck (most ships have two pools here) and one in the adults-only Solarium; all ships have multiple whirlpools with some in the Solarium

Select Solstice-class ships have a Wet Zone vertical fountain splash area for kids

The pool deck is primarily for lounging and not poolside fun
---
Royal Caribbean
All ships feature at least two pools, with several having three or more

There are a total of 19 FlowRider surf simulators across the fleet (as of September 2022); 15 ships have the kids' H2O Zone or Splashaway Bay

Will be adding water slides to many ships over the course of several years; as of September 2022, 11 ships have the line's signature collection of The Perfect Storm waterways

Poolside fun might include pool volleyball or sexiest man and belly flop competitions

Adults-only Solarium offers a quiet sun deck alternative, often with additional shade
Celebrity vs. Royal Caribbean: Sports Deck Fun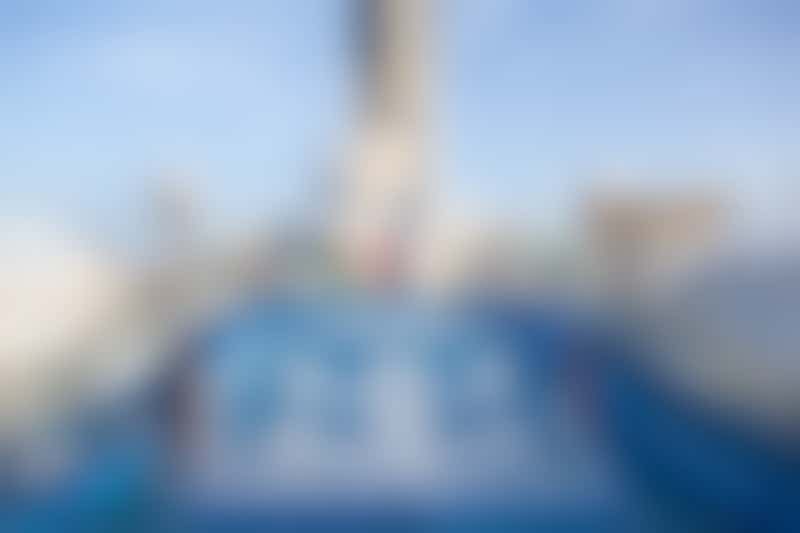 FlowRider on Independence of the Seas
Celebrity Cruises Sports decks on Celebrity are usually extensions of the ships' lounging pool decks emphasizing leisurely outdoor activities, but the Edge class took things further with an impressive Möbius loop-like jogging track meandering multiple slopes and decks among the following:
Most ships have basketball courts and at least a half-ship jogging track

All Solstice-class ships feature The Lawn Club, a massive Central Park-style real grass space, with lawn bowling and bocce

Three Solstice-class ships feature hot glass demonstrations and classes in a covered area of The Lawn Club

Edge-class ships include The Rooftop Garden, which includes live music in the evenings
---
Royal Caribbean Royal Caribbean is well known for its FlowRider surf simulators, but the line has gone on to further showcase RipCord by iFLY skydiving simulators as well as North Star crane pods, many of which are complimentary to participate in, to up its long list of activities encompassing:
All ships in the fleet have basketball courts and rock-climbing walls; most also have mini-golf courses

Quantum-class ships have indoor skydiving; Oasis-class ships have zip lines; mini-golf and Oasis of the Seas, Harmony, Symphony and Wonder have a pair of 10-deck dry slides known collectively as the Ultimate Abyss

Three ships have a trampoline-based virtual reality bungee cord attraction called Sky Pad
Celebrity vs. Royal Caribbean: Indoor Fun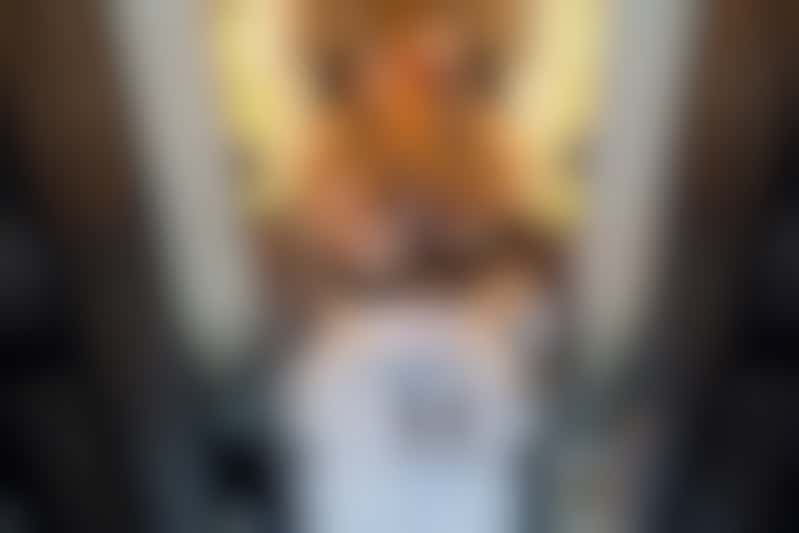 Atrium on Celebrity Solstice
Celebrity Cruises As on most cruise ships, Celebrity activities might include trivia, dance classes, bingo, wine tastings and themed lectures, as well as the following:
Most ships feature the iLounge, where cruisers can take one of 18 classes on website creation, blogging, photoshop and other Mac-based computer skills

Some Solstice-class ships feature The Studio where passengers can take art classes like jewelry making, sketching and painting, while others offer a photo studio in the space

Most ships in the fleet offer a true observation lounge for scenic lounging overlooking the bow and destination beyond at the forward top of the ship

Instead of a traditional observation lounge, Edge-class ships have Eden -- a three-deck spiral space at the aft of the ship which acts as a place to relax in the day and enjoy craft cocktails, dining and interactive entertainment at night
---
Royal Caribbean Example indoor activities on Royal Caribbean start with trivia, bingo, napkin-folding demonstrations, dance classes, scrapbooking sessions and jewelry-making classes that extend to:
Thirteen ships have an indoor ice-skating rink

On Oasis-, Quantum-, Voyager- and Freedom-class ships, the Royal Promenade or Esplanade is the place to check out the shops or grab a bite to eat or a drink to sip while people-watching

Quantum-class ships feature the SeaPlex, an indoor activity hub with bumper cars, roller skating, trapeze classes and an arcade

Newer and refurbished ships offer genuine escape room experiences as well
Celebrity vs. Royal Caribbean: Nightlife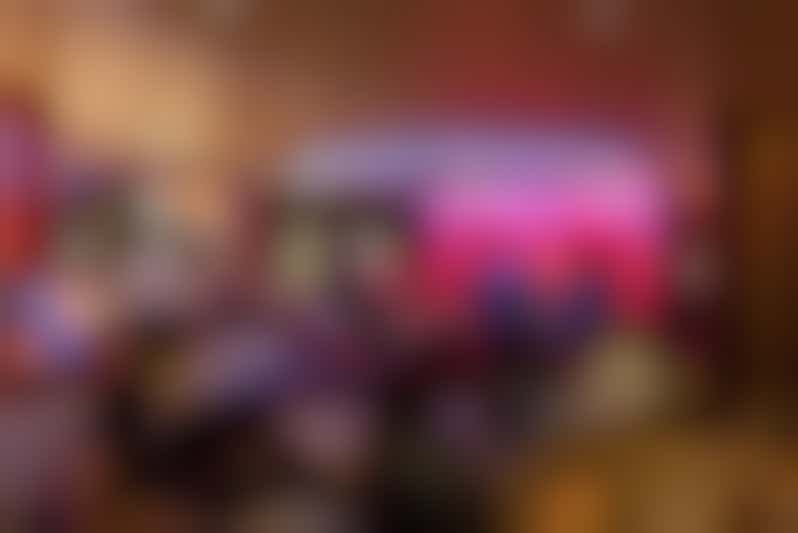 Boleros on Harmony of the Seas
Celebrity Cruises Celebrity entertainment consists mostly of main theater musical revue-style song-and-dance shows, Cirque du Soleil-inspired acrobatic shows and one-off comedy and magic acts. On the latest Edge class, that has expanded to encompass Eden, a three-level spiral dining venue, bar and performance art space that offers a surreal, dreamlike experience once the sun goes down, in addition to:
Nightly live music in multiple venues, as well as DJ'd dance parties

Edge-class ships have multipurpose events (circus acts, dancing and more) in The Club and live music in The Rooftop Garden, whereas Solstice-class ones have similar alfresco activities at The Lawn Club

All Millennium-class ships offer outdoor movie screens at the Rooftop Terrace
---
Royal Caribbean Royal Caribbean upped its entertainment ante by introducing Broadway and London West End productions into the mix on its newest ships. Its entertainment offerings, subject to change, include the following and more:
Broadway or London West End productions on several ships: Anthem of the Seas ("We Will Rock You"), Oasis of the Seas ("Cats"), Liberty of the Seas ("Saturday Night Fever"), Allure of the Seas ("Mamma Mia!"), Symphony of the Seas ("Hairspray") and Independence of the Seas and Harmony of the Seas (both have "Grease")

Evening entertainment includes musical revue-style song-and-dance shows and live music throughout, as well as occasional performances by comedians and magicians on all ships

Oasis-class ships feature gravity-defying diving and acrobatic performances in the outdoor AquaTheater

Quantum-class ships feature Two70, a three-deck-high lounge and performance space featuring stunning acts that combine digital visuals with music, dancing and acrobatics

Schooner Bar is the spot for post-dinner piano sing-alongs, while Bolero's, with its Latin beats, is a spot for salsa dancing and sipping mojitos

Studio B on the Oasis-class, Freedom-class and Voyager-class ships offers breathtaking kaleidoscopic ice skating performances, some of which newly feature drone light shows

Every ship has a nightclub for dancing
Celebrity vs. Royal Caribbean: Family Focus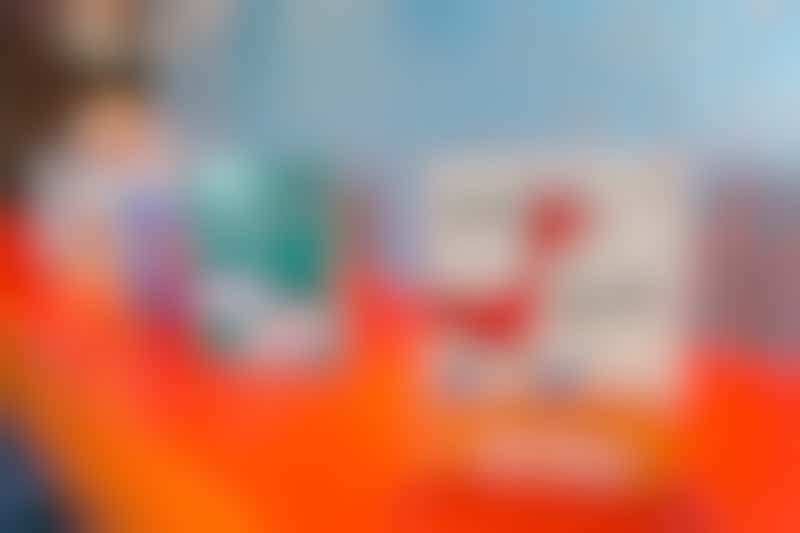 Adventure Ocean on Navigator of the Seas
Celebrity Cruises
Camp at Sea (not available on expedition ships) comprises three age-specific subgroups for children aged 3 to 5 (Shipmates), 6 to 9 (Cadets) and 10 to 12 (Captains)

X Club or The Basement is for teens ages 13 to 17 (not available on expedition ships); there are also spa services just for teens

For-fee private babysitting is available for children in suites ages 12 months and older (not available on expedition ships)

Celebrity also touts kids menus and family-friendly excursions

Limited selection of family-friendly cabin choices
---
Royal Caribbean
The Adventure Ocean program is divided into three groups for Aquanauts (ages 3 to 5), Explorers (6 to 8) and Voyagers (9 to 12), in addition to tweens and teens (13 to 17)

Parents can have most of dinner to themselves via My Family Time Dining, wherein kids ages 3 to 11 are served their meals first and then picked up by kids club staff leaving parents on their own to finish their dinner

Royal Babies and Royal Tots services are for babies ages 6 to 36 months (only on select ships); a fee applies for daytime and nighttime sessions

Pre-order diapers, wipes, cream and baby food through the Babies 2 Go program

Many different family-friendly cabin configurations