Captain's Club is Celebrity Cruises' six-tiered loyalty program for past passengers. Points are earned based on the length of your cruise and the category of your stateroom, and applied upon completion of each sailing. Solo cruisers paying a single supplement receive double points.
Points are awarded for each cruise night (on all ships except Celebrity Xpedition) as follows:
Inside Cabin: 2 points
Ocean View Cabin: 2 points
Balcony Cabin: 3 points
Concierge/AquaClass Cabin: 5 points
Sky Suite: 8 points
Celebrity/Signature/Royal Suite: 12 points
Edge Villa: 12 points
Reflection/Penthouse/Iconic Suite: 18 points
---
Points are awarded for Celebrity Xpedition cruises as follows:
Outside/Deluxe/Premium: 5 points
Junior/Xpedition Suite: 12 points
Royal/Penthouse Suite: 18 points
---
Captain's Club members are offered discounts on select sailings when booked onboard, some of which can be a good deal compared to retail rates -- especially if they also include an onboard credit or discount certificate. Compare prices to verify the savings. Also note that some of the loyalty program perks offered mirror those already available to all passengers sailing in certain higher-level cabin categories. Depending on how you usually travel, you might receive these benefits anyway.
Celebrity Cruises' Captain's Club program has some reciprocal rewards with Le Club Voyage on Azamara and the Crown & Anchor Society on Royal Caribbean, Celebrity's sister cruise lines.
Captain's Club Levels and Benefits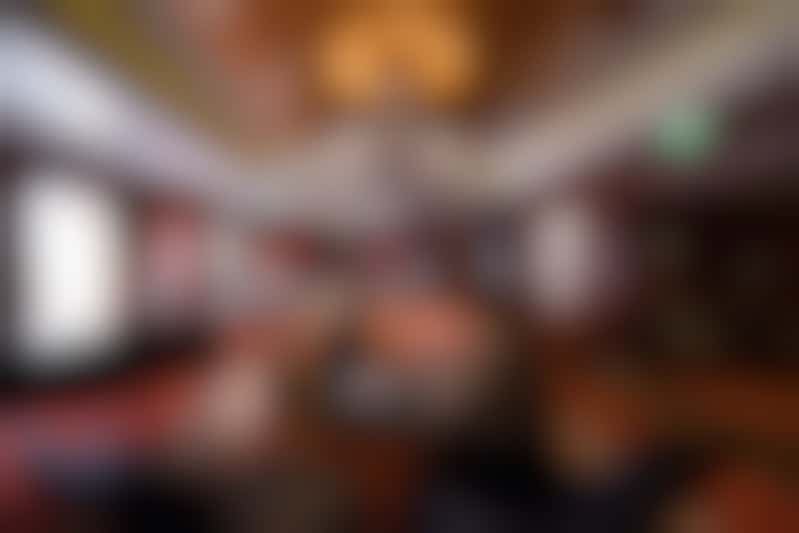 Preview
Captain's Club Preview benefits are available upon booking first Celebrity cruise

Access to Captain's Club online newsletter

Access to loyalty desk

Eligible for Captain's Club promotions when booking a future cruise while onboard

Enrollment in Hertz Gold Plus Rewards membership for discounts on rental cars
Classic
Captain's Club Classic benefits are available after completion of your first Celebrity cruise, up to 149 points

Receive all Preview perks

Ability to make pre-sailing specialty restaurant reservations

Eligible for quarterly Captain's Club savings certificates Access to exclusive onboard Captain's Club celebration event

Access to Reunion Cruise and President's Cruise events

Complimentary one-category cabin upgrade through AquaClass (no upgrades to higher suites)

One free specialty coffee when dining in a specialty restaurant

One free scoop of gelato per cruise

10 percent discount on one-time use laundry services

10 percent off any bottle of wine priced over $40

10 percent off internet and photo packages (as well as $50 off The Studio photo packages)

One-time free spa treatment add-on service with any massage or facial purchase

One $5 match play for roulette or blackjack, and a complimentary three-card bingo bonus with purchase of three-card bingo session, in the casino (where available)

Use of onboard loyalty host during cruise
Select
Captain's Club Select benefits are available with 150 to 299 points

Receive all Classic perks

Access to Captain's Club senior officers' party

Included Captain's Club backstage tour

25 percent off a single internet package

15 percent off any bottle of wine over $40

15 percent off any photo package (as well as $75 off photo packages from The Studio)

One-time 10 percent off of one spa treatment while the ship is in port

10 percent off any applicable spa service at The Spa on Edge

Two $5 match plays for roulette or blackjack, and a complimentary six-card bingo bonus with purchase of three-card bingo session, in the casino (where available)

Free pressing of two garments

Discount on one standard bag of laundry on cruises of 12 nights or longer

Priority embarkation, where available

Complimentary wine tasting

Priority status on excursion wait-lists

Access to an exclusive cocktail party available on sailings of five nights or longer

Platinum-level enrollment in Royal Caribbean's Crown & Anchor Society
Elite
Captain's Club Elite benefits are available with 300 to 749 points

Receive all Select perks

Daily access to the Captain's Club Lounge, with complimentary coffee and tea

Nightly cocktail hour with unlimited complimentary drinks from the Captain's Club menu

Free 90-minute internet package, plus 30 percent off the first internet package purchased

20 percent off any bottle of wine over $40

20 percent off any photo package (and $100 off any The Studio photo package)

Complimentary access to the Persian Garden on a single port day

One-time 15 percent off of one spa treatment while the ship is in port

Complimentary dry cleaning of one garment

One complimentary bag of laundry

Access to private onboard departure lounge (with pastries, tea and coffee)Priority tender service (where available)

Priority wait-list in main dining room

Access to an exclusive afternoon tea

Three $5 match plays for roulette or blackjack, and a complimentary six-card bingo bonus with purchase of three-card bingo session, in the casino (where available)

Diamond-level enrollment in Royal Caribbean's Crown & Anchor Society
Elite Plus
Captain's Club Elite Plus benefits are available with 750 to 2,999 points

Receive all Elite perks

Free 240-minute internet package, and a 35 percent discount on the first internet package purchased

Complimentary unlimited tea, cappuccinos, lattes and espressos

10 percent off any beverage or wine package

15 percent off at any specialty restaurant

One complimentary fitness class (Pilates, spin or yoga)

15 percent off any applicable spa service at The Spa on Edge

Two complimentary bags of laundry
Zenith
Captain's Club Zenith benefits are available with 3,000-plus points

Receive all Elite Plus perks

Access to the exclusive Michael's Club Lounge (including on embarkation day), The Retreat Lounge and Concierge Lunch in the main dining room

Complimentary unlimited internet package for one device

Complimentary laundry

Complimentary beverage package

25 percent off at any specialty restaurant

$150 off photo packages at The Studio

Priority theater seating

Priority boarding when returning to the ship in port (where available)

Upgraded bathroom amenities

20 percent off any applicable spa service at The Spa on Edge

Access to the Concierge lunch on embarkation day in the main dining room

Complimentary late checkout at end of cruise

Complimentary luggage transfer

$100 charitable donation to the World WildLife Foundation made on member's behalf once Zenith status is reached

One free seven-night cruise in a balcony cabin once Zenith status is reached

One free seven-night Caribbean or Bermuda cruise in an AquaClass cabin once 6,000 points are earned and for every 3,000 points reached subsequently