Carnival Venezia's Main Atrium Has the Wow Factor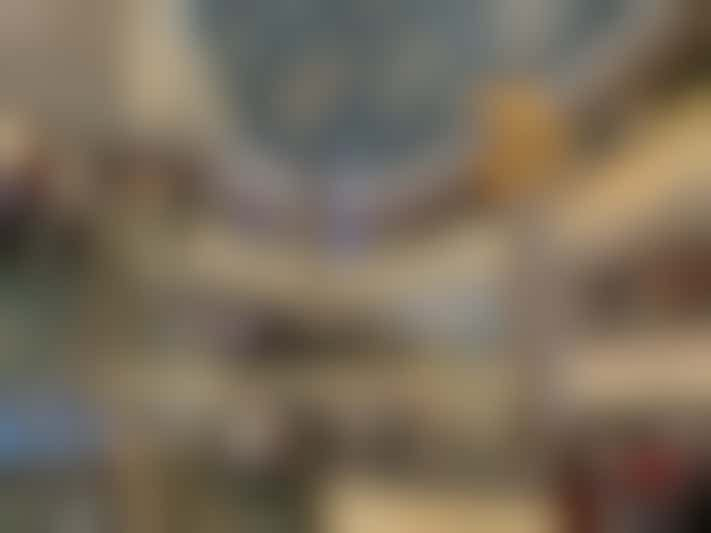 Main Atrium on Carnival Venezia (Photo: Adam Coulter)
We continue our Carnival Venezia ship tour in the heart of the ship – the main atrium, or the Piazza San Marco, Venice's main square in recognition of the ship's name in Italian.
The triple-height space is quite a feast for the eyes, with a central triple height column, atop of which stands a winged lion below a duck-egg blue sky complete with fluffy clouds (anyone familiar with the Venetian in Vegas will feel quite at home here).
There is a bar in the center and shops on the upper floors, with corridors leading off to more bars and restaurants.
In this picture, the crew are here to welcome the very first guests onboard the ship's very first sailing as Carnival Venezia, in Barcelona on May 29, 2023.
There is gilt and marble, columns and glass filling every available space, all that's missing is a gondola... oh wait.