The best Caribbean beers (Photo: Luiscar74/Shutterstock)
No beverage goes better with Caribbean sun and sand than a cold beer. Luckily, the islands have plenty of local options. Caribbean beer is usually light by design and lager lovers will be in heaven; no one wants a thick stout or hoppy IPA when the temperature tops 90 degrees. The light style of Caribbean beers also make them a perfect match for the spicy food of the islands, including Jamaican jerk, curry-influenced rotis and seafood of all kinds. Read on for our guide to the region's super suds.
The brew to know is Wadadli, named for the original moniker of the island and made by Antigua Brewery. It's made with desalinated seawater, a common practice in the Caribbean, and only has 4.8 percent alcohol content -- a perfect excuse to order another.
---
Aruba's Balashi beer is also made with desalinated sea water. Tours can be taken of the brewery, Monday through Friday, and there's also a beer garden that's open until 4 p.m.
---
Created by Heineken, Kalik comes in several versions: regular, extra-strength (7 percent alcohol), light, lime and radler, a refreshing blend of lower-alcohol beer and lemon juice. The name comes from the sound that cowbells make during the annual Junkanoo festival.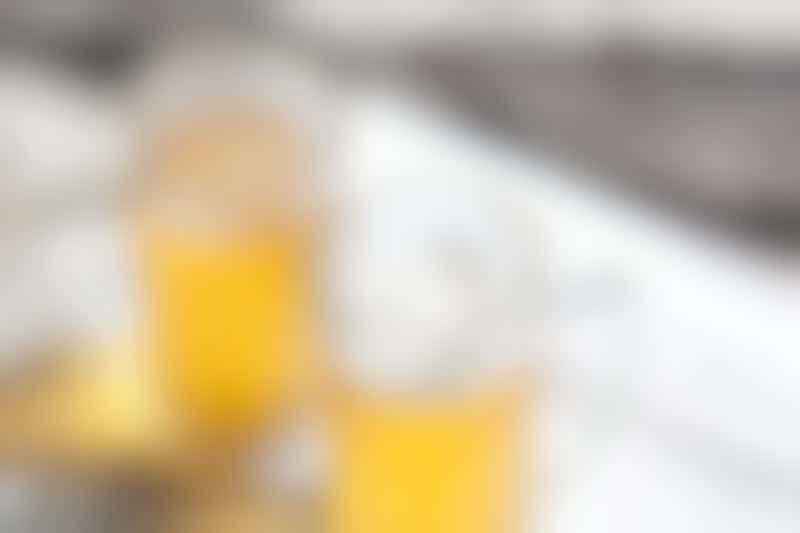 Barbados beers (Photo: photopixel/Shutterstock)
As a former English colony, Barbados loves its beer. Banks is a stalwart, offering a lager and amber ale version. If you're looking for something different, try 10 Saints, beer that's been aged for 90 days in Mount Gay rum casks. The process is said to add rum and oak flavors to the brew.
---
The Mayan temple on the distinctive green label gives a clue as to the origin of the name Belikin for this Central American country's local brew. The term means "road to the east." The beer, made in lager and stout formats, has been around since 1969 -- longer than Belize has had its independence (won from the British is 1981).
---
Made on the British-influenced island's only microbrewery, Dockyard comes in five versions and is conveniently located in the Royal Naval Dockyard, not far from where cruise ships dock. Beer tastings, which include a five-course food and beer pairing menu, are available for groups of 10 or more.
---
The B in the ABC islands is actually partial to Polar, a brew from Venezuela (which is a mere 50 miles away). If you want to stay local, try newcomer Bonaire Blond, a pale beer with hints of lime and spice from local aloe vera plants.
---
The Cayman Islands Brewery came on the scene in 2007, quickly establishing its beer, Caybrew, as the dominant suds on the islands. You can tour the brewery, located in George Town; the pours are reputed to be generous. Bonus: If you are on the islands during the fall, look for Pirates Gold, brewed especially for Pirates Week.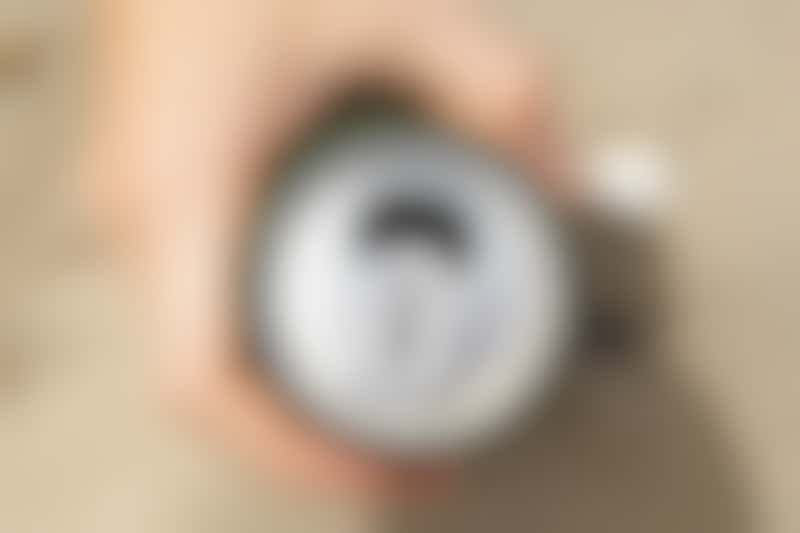 Cuban brew (Photo: Kishano/Shutterstock)
As befits the Caribbean's largest island, Cuba has several local brews. Perhaps the best known among tourists are Cristal and Bucanero, with the latter having a stronger taste. The ones that are most popular with the Cubans are Cacique and Mayabe, mostly because they are cheaper (and priced in local currency, not the one used by visitors).
---
The Dutch know their beer (hello, Heineken) so it shouldn't be a surprise that Caribbean islands with a history springing from Holland have tasty offerings. In the ABC islands, it's Amstel Bright, a cousin of the Amstel that we all know and love.
---
While the Caribbean's desert islands often rely on desalinized water for their beers, Dominica -- the Nature Island -- doesn't have to. Kubuli is made from the island's natural spring water, which has been filtered through volcanic rock; the brewery is on the site of a former water plant. Beer lovers have paid attention: Despite being a small island, Dominica has racked up some impressive beer awards for Kubuli.
---
Many of the Caribbean's beers aren't exported, which means you have to drink them there. That's not the case with the DR's beer of choice, Presidente. The green label is a partner of several Miami sports teams and can be found in many American cities with a significant Dominican population.
---
There's an ooh la la factor to the main islands of the French West Indies (Martinique, Guadaloupe and St. Bart's). So it makes sense that their local beverage has a storied history. Biere Lorraine dates back to 1922, although it's now made by Heineken. Expect a hint of fruit, all the better to complement the French-influenced cuisine.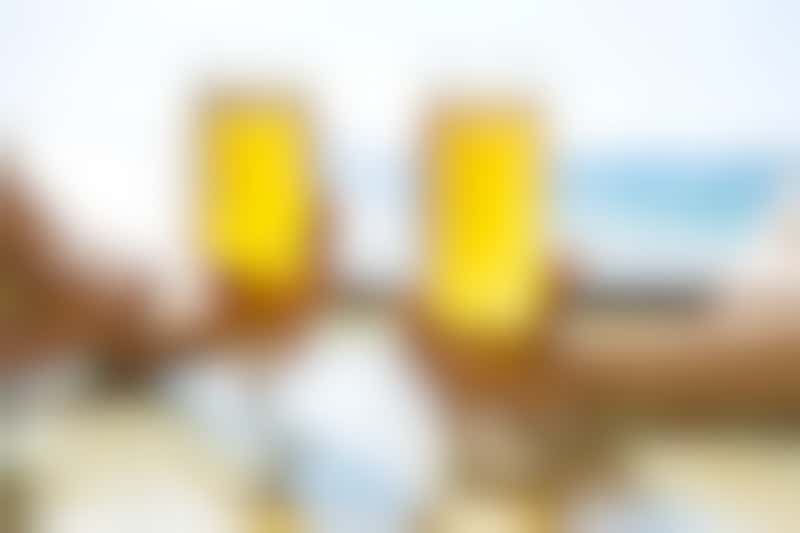 Beers at the beach bar (Photo: iko/Shutterstock)
While Grenada residents love their local rum, the favorite beer originated from farther afield. Carib, which has its roots in Trinidad, has spread throughout the Caribbean, prompting Trinidad Brewery to license its creation. There's a brewery on Grenada, making this a popular choice.
---
Seen at countless reggae festivals and beach bars, Red Stripe screams Jamaica. If you want to try something stronger, go for Dragon Stout, which is often used in cooking and cocktails.
---
Another mainstay of American bars (it's the top-selling imported beer in the U.S.), Corona is really the only choice for Cozumel, Costa Maya and other Mexican cruise ports.
---
Microbrews are becoming big in Puerto Rico, which means there isn't one that really dominates the market. Medalla Light, made by Compania Cervecera de Puerto Rico, is the top seller.
---
This is another island chain where Carib dominates the market. The local brewery also makes a few other products, including the lager Skol and Shandy Carib, which comes in a host of flavors such as lime, ginger and sorrel.
---
The most notable landmark on the island is the dual Piton mountains, Gros Piton and Petit Piton -- and a picture of them grace the local beer of the same name. Piton has been around since 1992 and, in addition to the regular beer, has a shandy that comes in four flavors -- lemon, passion fruit, ginger and sorrel.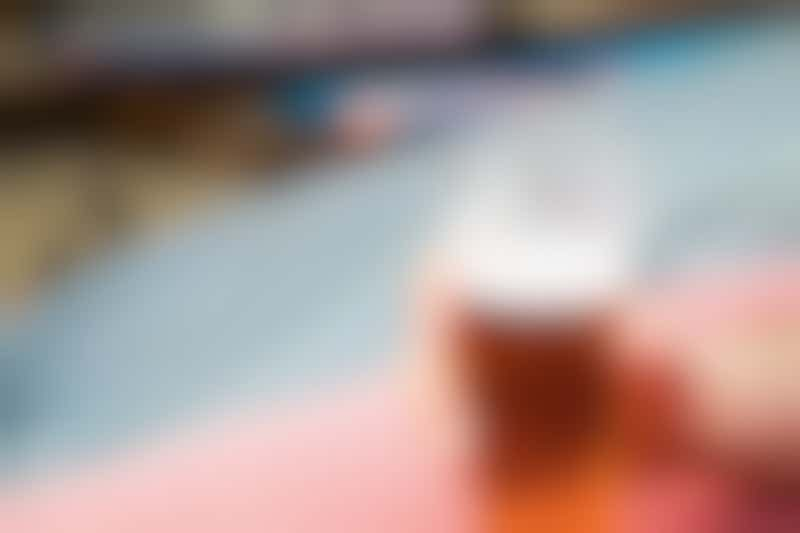 Caribbean ale (Photo: Ongala/Shutterstock)
The island that houses both St. Maarten and St. Martin has a dual identity, with residents speaking Dutch and French, respectively. So it shouldn't come as a surprise that the two sides differ in their choice of beer. Carib -- again -- is the favorite on the French side, while Heineken's Dutch taste keeps St. Maarten locals happy.
---
Another beer that gets its fresh taste from local springs, Hairoun gets its name from the native Carib term for the island. It's wildly popular and can be found throughout the archipelago, which draws mostly small ship cruisers and yachters.
---
The islands' local brew, Turk's Head, is unpasteurized, which means it's served fresh -- it must be consumed within three months -- and is only available here. Although it's brewed on Providenciales -- home to resorts, not cruise ships -- you can find it in different bars and restaurants on Grand Turk.
---
[
Show Caribbean Cruise Prices
](/../cruiseto/cruiseitineraries.cfm?portofcall=10 "USVI Cruises>Virgin Islands (U.S.)</a></h3> <p>An antidote to the light lagers you find elsewhere in the Caribbean, St. John Brewers specializes in craft beer, producing a variety of pale ales, ambers, IPAs, Belgian-style ales, stouts -- and for the kids, root beer. </p> <div style=")