Cape Liberty and Manhattan Cruise Ports Differences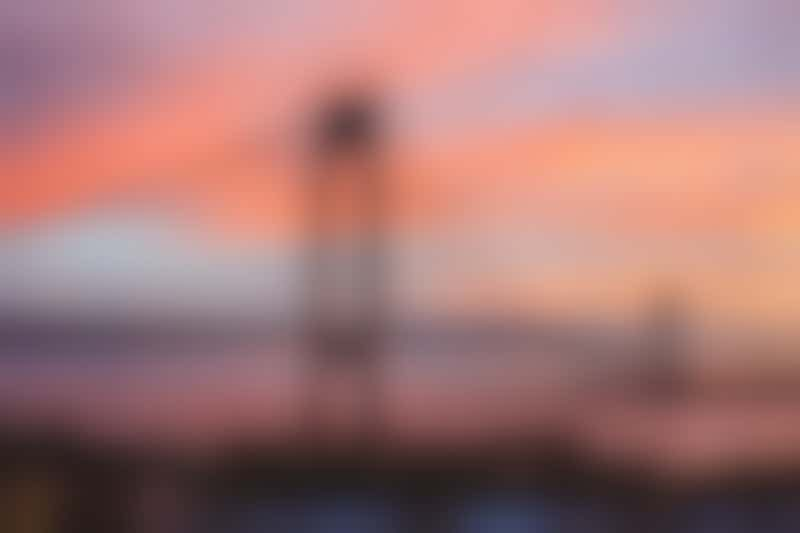 Verrazzano-Narrows Bridge (Photo: quietbits/Shutterstock.com)
Cape Liberty Cruise Port opened in 2004 and is owned by the Port Authority of New York and New Jersey. It is operated by Royal Caribbean Cruises, Ltd, so only cruise lines operated under its umbrella sail from Bayonne, which are currently Royal Caribbean and Celebrity.
The Manhattan Cruise Terminal, which was originally the New York Passenger Ship Terminal, is the oldest cruise terminal in the United States, operating under its new name since 1935. Two major cruise lines currently homeport in Manhattan: Carnival Cruise Line and Norwegian Cruise Line. A dozen or more additional cruise lines utilize the port, including Scenic, Oceania, Disney, Explora Journeys, Regent Seven Seas, Silversea, Viking, Seabourn, and occasionally Princess.
Things to Do Near Cape Liberty and Manhattan Cruise Ports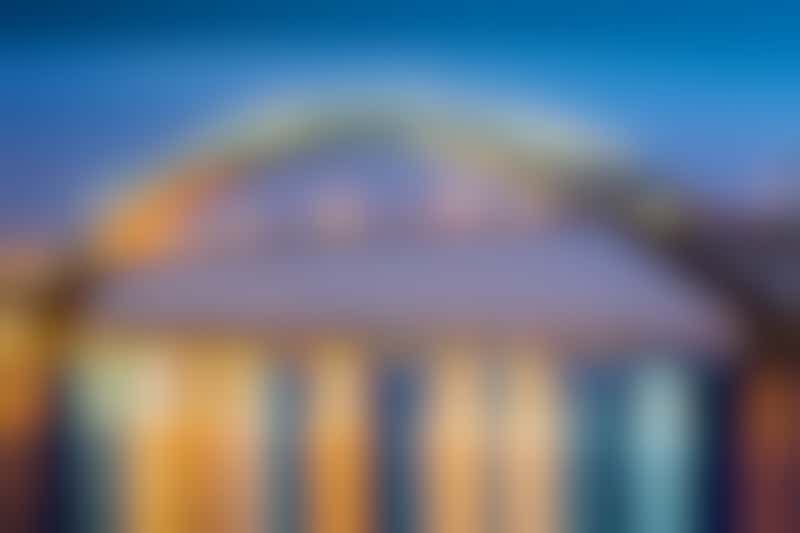 Bayonne Bridge at dusk (photo: mandritoiu/Shutterstock)
Although it's centrally located near many bustling cities (Jersey City, Hoboken, New York), Bayonne isn't really a destination unto itself. With the Big Apple just seven miles away, NYC provides a much bigger draw than hanging around a primarily residential area of New Jersey.
Cape Liberty cruise terminal is isolated, meaning once you arrive, there isn't a whole lot to do in the surrounding area. If you forget anything for your cruise, you'll have to venture through the surrounding industrial areas to find a drugstore or supermarket.
Sailing from Manhattan, on the other hand, you couldn't be more in the heart of the city. Although prices can be a bit staggering in parts of New York, it's an ideal destination for a pre- or post-cruise vacation. Famous museums, shops, eateries and sites (don't forget Central Park) are never far by taxi, subway or foot.
While the "City That Never Sleeps" might be a bit intimidating to some visitors, it's possible to navigate with your favorite map app. For those last-minute items, look for a CVS, Duane Reed or a corner convenience store -- colloquially called a bodega -- all available within a few blocks of the port.
Accommodations Near Cape Liberty and Manhattan Cruise Ports
New York City is one of the top tourist destinations in the world, so there is an overwhelming number of places to stay; just be aware of the three-figure price range. Ink48, just about a five-minute walk from the Manhattan cruise terminal, is the closest hotel to the port, but options for major hotel chains and boutiques are a short taxi or rideshare away.
The closest hotels to Cape Liberty are actually about 11 miles away in Elizabeth, New Jersey, clustered near the Newark airport. Expect chains like Country Inn & Suites, Extended Stay America and Residence Inn by Marriott.
Parking at Cape Liberty and Manhattan Cruise Ports
CTH | Driving
Parking is available at both ports, but the parking rates are slightly higher at the Manhattan Cruise Terminal than the Cape Liberty cruise port. Privately operated parking nearby the Manhattan Cruise Terminal may be lower priced.
Car Rentals Near Cape Liberty and Manhattan Cruise Ports
Renting a car in Manhattan is possible near the cruise terminal. There's nothing in the immediate area of Cape Liberty, but those looking for a car rental can use the Enterprise in Bayonne, which is about five miles from the port.