Rocky Mountaineer Onboard Options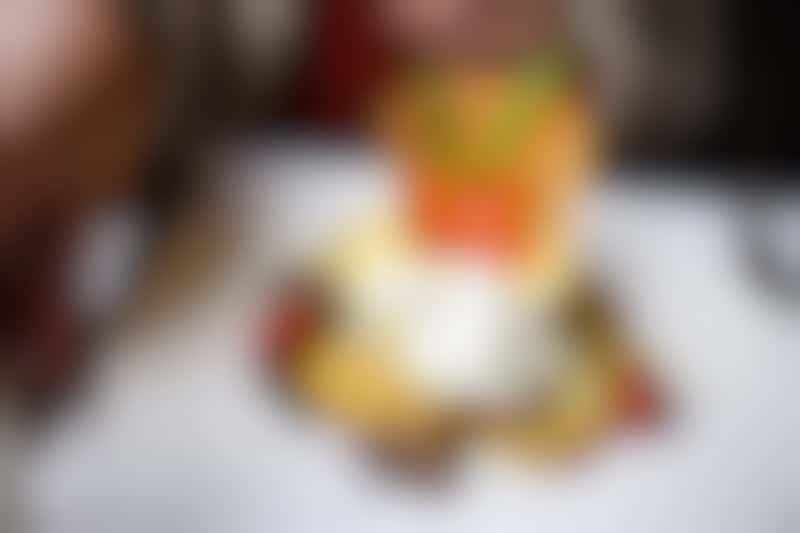 There are only two service levels onboard a Rocky Mountaineer train: Gold Leaf and Silver Leaf. (Red Leaf service ended in 1995.) The primary difference in service levels is that Gold Leaf passengers have a separate dining room downstairs for meals with more menu options, while Silver Leaf customers dine at their seats. All passengers onboard the train are treated to the same type of informational commentary and attentive service.
A wide beverage selection applies to all travelers, and coffee/tea, ice water, soft drinks, juices, beer, wine and select spirits are enthusiastically served throughout the day and included in the fare. The beer, wine and food onboard are locally sourced throughout Alberta and elsewhere in Canada.
Children are welcome onboard the Rocky Mountaineer, if they can handle being onboard a single train car for an entire day. Coloring books and activity packs are provided, a special ice cream treat is served at lunch and the staff onboard do their best to entertain these younger travelers.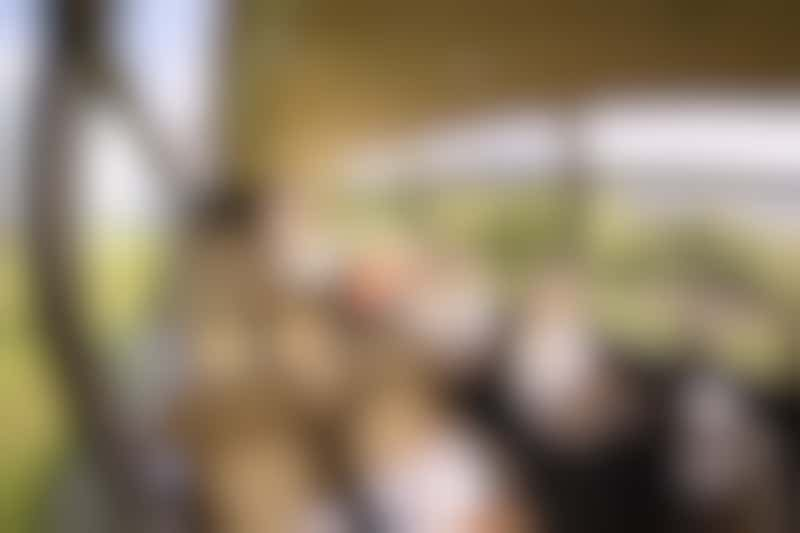 Silver Leaf
Passengers who book a Silver Leaf ticket can expect full-size windows for admiring the scenery as well as a small viewing platform for about two people at a time to enjoy the view in the open air. Apart from the small viewing platform, Silver Leaf passengers are confined to their car with meals served at their seats (a fold-out tray table is affixed to all seats on the train). Two hosts and one culinary team member attend to each car, with a maximum of about 56 people.
The breakfast and lunch Rocky Mountaineer menu consist of two options (with a vegetarian option available upon request). Breakfast could be scrambled eggs or French toast. Lunch begins with a starter (like a tomato salad) and mains are primarily a fish or other protein option, such as oven-baked Pacific salmon with garlic-herb risotto or a signature burger with local beef on a brioche bun and served with Yukon Gold potatoes. Dessert changes daily.
Snack mixes (sweet and salty, spicy, nuts or dried fruits) are served between meals, and hot towels are passed before every meal service.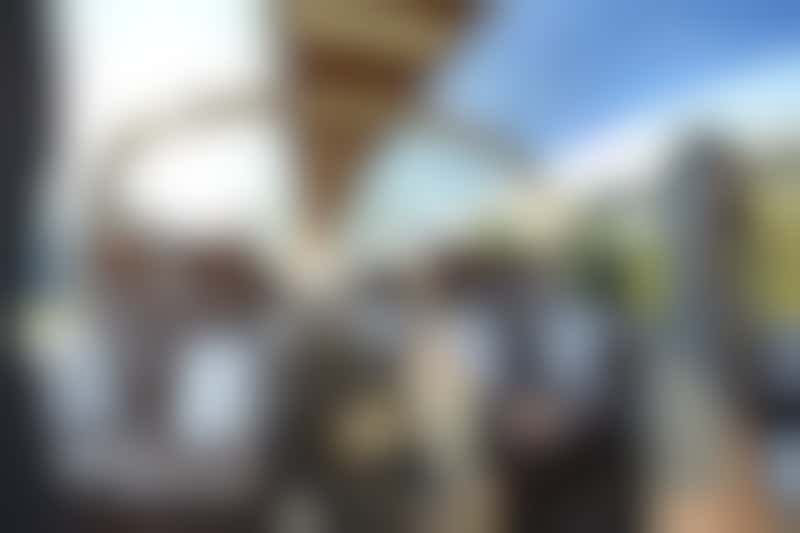 Gold Leaf
The Rocky Mountaineer Gold Leaf level provides passengers with the full viewing experience of a glass dome roof as well as a larger viewing platform downstairs. Four hosts attend to a maximum of 72 passengers; two service the seating area, while another two hosts and a culinary team of three people cater to passengers in the dining room.
All meals are held in a dining room that accommodates four at each table, which means that meals are taken in two seatings. This also means that if you are a party of two, you will likely be paired with other travelers at your table.
The Gold Leaf menu is made to order, meaning that dietary restrictions are easily accommodated, and each menu comes with a choice of about five options. Breakfast is the same each day, but the lunch options change. Snack mixes are also served throughout the day.
Breakfast starts with a fresh pastry (roll or croissant) as well as a fruit juice or smoothie. Meal options might include blueberry pancakes; a spinach, feta and egg souffle; or a smoked salmon and egg scramble. While half the car is waiting for breakfast, a delightful coffee/tea service is offered with fresh cinnamon scones.
Lunch begins with a soup or salad du jour, bread basket (we enjoyed the rosemary focaccia) and then a choice of about five entrees and a daily dessert special. Expect choices like an Alberta pork tenderloin with onion fondue or sauteed Pacific prawns with garlic-herb risotto, both served with local vegetables. Dessert could be a custard with berries or a chocolate cake with homemade ice cream.
On the day when passengers have second-seating lunch, a wine and cheese service is held before lunch in your seat with the area's own Canadian cheddar.