American Jazz is the Perfect Ship for the Route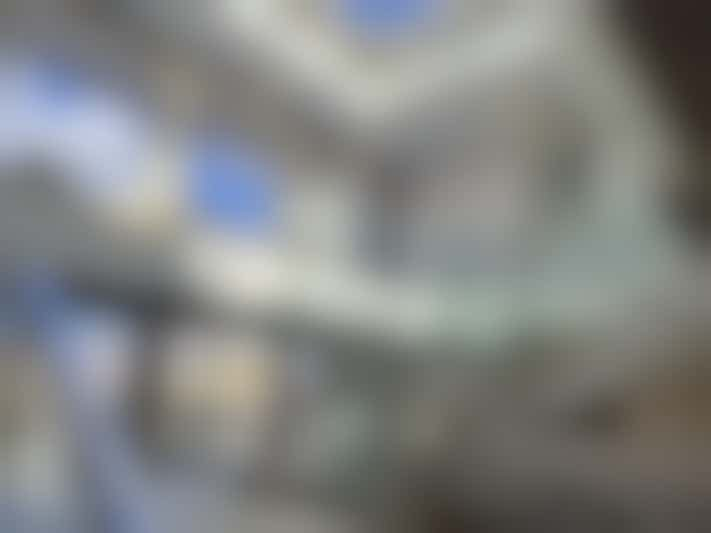 Carrying just 180 passengers, American Jazz is a sleek six decks high -- five passenger decks, plus an open sun deck on six). It has a V-shaped bow that opens to reveal a forward gangway that can be used for beaching the boat, plus a swiveling Z-drive propulsion system tucked beneath its relatively flat-bottom hull. All of that works together to make it easy for the ship to maneuver through tight turns and at a variety of depths, while providing a smooth ride for passengers.
The interior has a bright and open feel, with a central atrium-style lobby area traversing the five passenger decks. Staterooms all have private balconies, and are spacious by most cruise ship standards. Rooms have more of a hotel feel than a cruise ship feel because furnishings aren't built in, plus electrical outlets are standard 110-volt U.S. household wall plugs scattered generously around the room. The bathrooms are larger than found on the average cruise ship.
There's an abundance of outdoor space on American Jazz, primarily designed for lounging and scenery watching, but Deck Four also has an al fresco grill area serving early breakfast, lunch and snacks every day. Getting around on the ship is accomplished via central hallways on each deck, the atrium staircases, outdoor staircases forward and aft, and a pair of elevators reaching all but the top sundeck.
The cuisine onboard this cruise was nicely paired with the region, and included options of seafood, meat or poultry most nights, with lighter options for lunch. Steak was offered three out of the seven dinners, prime rib once. Lobster tails were offered (individually and as a combination with the steak on the menu) on the final night of the cruise. Entrees were accompanied by fruits and vegetables that felt like they were fresh from the fields the ship was passing through. California wines were served as the house wines throughout the cruise.
An expert on the history and geography of the region traveled onboard, providing daily stories and lectures. Additional enrichment specific to the area came from the ship's sommelier who held wine trivia sessions and educational seminars along with food and wine pairing lessons. Arts and crafts and games also focused on the region when possible – think making your own wine glass charms.