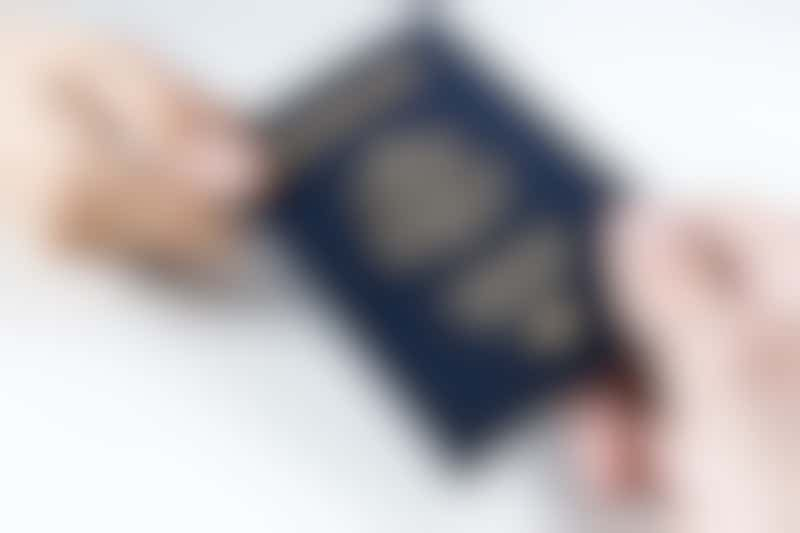 The Global Entry program that grants expedited customs clearance at your destination. (Photo: Housh/Shutterstock.com)
There's now a way to breeze through that pesky customs line after your cruise, getting you into the car or on your flight faster. It's called Global Entry. Global Entry isn't a perk you get with a loyalty program or VIP priority access, and you can't purchase the package when booking your cruise. So how does it work?
Global Entry is a U.S. Customs and Border Protection (CBP) program that grants expedited customs clearance at your destination to pre-approved United States citizens upon returning to the U.S. Instead of waiting in the typical airport customs line, citizens with Global Entry can access a separate line and get cleared via an automated kiosk. TSA PreCheck is also included in the program, at the airport and airline's discretion, when you purchase Global Entry. PreCheck allows for expedited security clearance and passage through airport security lines on the way to your flight out of participating U.S. airports and for most air itineraries. Approval for the Global Entry program lasts five years.
Can I use Global Entry when I debark a cruise ship?
Yes, you can use it to easily clear customs when you return back to a U.S. homeport. However, at the time of publication, Port Everglades in Fort Lauderdale is the only cruise port currently approved to accept the Global Entry program. Also, note that there is no cruise equivalent of PreCheck, so you cannot skip any lines when boarding your cruise ship at the start of your vacation.
How does it work?
For cruises, make sure to find the line marked Global Entry before you pass through customs after debarkation. At Port Everglades in Fort Lauderdale, the requirement is that you show your Global Entry card. This is important to remember since you generally don't need the card for flying; your fingerprints are kept on record. If you don't have your Global Entry card, showing a passport should be fine. There's generally no wait to use Global Entry, so the benefit is skipping a long line once you debark the ship. Unfortunately, Global Entry benefits do not extend to travel companions, spouses or children. If you are traveling with someone who does not have the program, chances are you might end up waiting with them in line.
At the airport, you can go straight to a kiosk after your flight lands, insert your passport, put your fingers on the pad for scanning and breeze on through without standing in the immigration line. You also receive priority clearance at declarations, after leaving the baggage claim area.
When will Global Entry be available in more cruise ports?
Although Global Entry is only offered in one port at this time, other cruise ports are looking into incorporating the program at their facilities. PortMiami, for example, is in preliminary talks with CBP about the program, which they plan to adopt in the near future.
How do I sign up?
On the U.S. Customs and Border Protection Global Entry site, create an account to fill out an application online. (Fair warning, it's a long application that requires you to know all of the countries you've visited in the past five years.) A $100 nonrefundable fee is required to submit your Global Entry application. The CBP then reviews your application and once it's conditionally approved, you will be notified to schedule an in-person interview at a Global Entry Enrollment Center near you. (Many times, they're at an airport.) During the interview, you will need to provide your passport and a second form of ID, answer one or two basic questions and let them scan your fingerprints to keep on file.