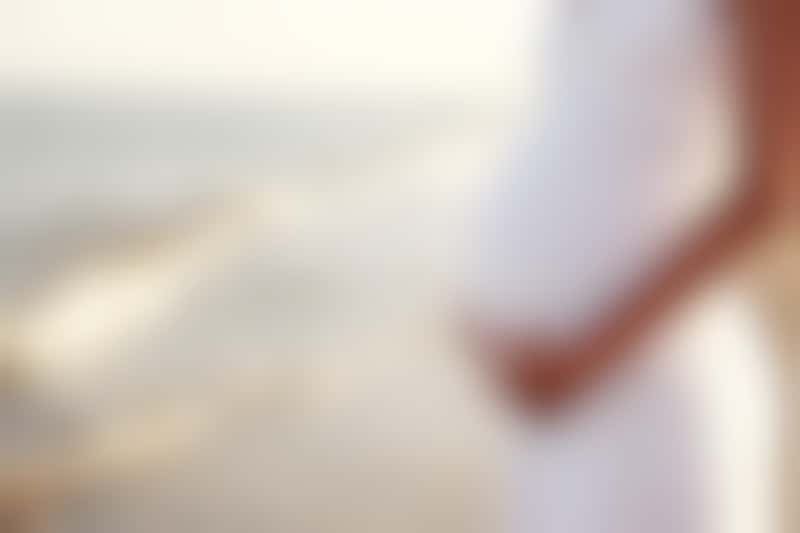 The ultimate guide to cruising while pregnant (Photo: KonstantinChristian/Shutterstock.com)
Preggers? Well, a huge congrats to you! For dedicated cruisers doubling as moms-to-be, what better way to celebrate your growing family than by taking a relaxing and fun-filled trip out to sea? Happily, cruising in the midst of a normal, healthy pregnancy is not only entirely possible but is generally altogether recommendable, with just a little extra planning to ensure a fun, safe and healthy sailing. Indeed, a little R&R-themed, stress-free "babymoon" of lounging poolside, racking up naps, getting pampered at the spa and eating 'round the clock can be a pregnant woman's dream.
Of course, with your body going through some very big changes and several important industry restrictions and advisories in place, it's best to do a little research ahead of time so you know just what to expect at sea when you're expecting. We did the research for you here, pulling from our editors' and readers' expert advice -- culled from their firsthand experience of sailing while pregnant -- for this ultimate guide to going on a cruise while pregnant.
Can I Cruise If I'm Pregnant?
Absolutely! If you're enjoying a healthy pregnancy and have been given the green light from your doctor, cruise lines will generally accept pregnant passengers in their first or second trimesters.
However, cruise lines have implemented strict pregnancy policies that place restrictions on travel for pregnant women starting just ahead of their third trimester, due to concerns about potential pregnancy complications and the possibility of preterm birth. With few exceptions, the lines will not accept passengers who have entered their 24th week of pregnancy at any point during the sailing. The cruise lines have put these policies in place with the safety and well-being of mothers and babies in mind, since most lines are not equipped to safely care for a newborn that is delivered prematurely.
Notably, however, many river cruise lines like Avalon, Uniworld, Viking and AmaWaterways don't apply these same restrictions, given that riverboats are always close to land and land-based medical facilities. The decision of whether to cruise is left to the judgment of the woman and her doctor instead.
Some cruise lines will have you sign a health questionnaire when booking or at check-in to ensure that you're aware of their pregnancy policy. Many others require that you get a letter from your doctor stating your anticipated due date and that both you and your unborn child are healthy enough to travel and that your pregnancy is not high risk. It's important that you read the fine print and follow official protocol, or you could face issues with boarding once you arrive at the port and/or end up forfeiting your cruise fare.
Additionally, if you need to fly to or from your cruise port, remember that airlines have their own restrictions and requirements in place for pregnant passengers. Regardless of official policy in both arenas, if you're far enough along to be showing, it's advisable to have a doctor's note on hand to play it safe.
---
What If I Find Out I'm Pregnant After I've Booked My Sailing?
Since many people plan their cruise vacations well in advance, it's entirely possible that an unexpected pregnancy might end up overlapping with your planned sailing dates. If you don't wish to sail while pregnant and have not yet paid your final payment, it's generally easy to cancel your sailing and get a refund of your deposit. However, as a matter of policy, most cruise lines don't count pregnancy as just cause for a refund or travel credit, so if you cancel after final payment, you will be accountable to your cruise line's cancellation policies and might not receive a full refund. As an added safeguard, purchasing travel insurance is highly recommended to protect your vacation investment. Depending on the coverage you choose, you should be able to cancel or reschedule your sailing if you find out that you're pregnant after booking (see more travel insurance advice below).
---
What If I Get Sick or Have Complications During My Cruise? Is There Medical Care Onboard?
Before you book your cruise -- or once you learn you're pregnant if you're already booked -- check in with your doctor and make sure that cruising (along with the destinations you're planning to travel to) is indeed a good fit for you. If you have experienced any pregnancy complications at all, have delivered preterm in the past or are expecting twins (or more!), it might be advisable to rethink your cruise plans and stick to solid ground, close to well-equipped medical facilities
Most cruise ships, especially the larger ones, do offer limited, doctor-helmed medical facilities for passengers and crew, which are prepared to handle routine medical procedures and minor emergencies. However, these centers do not offer technologically adequate facilities or doctors specialized in obstetrics and gynecology should critical childbirth, prenatal or early infant care be required.
Should the need arise, cruise lines will arrange emergency disembarkation transfers to area hospitals for pregnant passengers to receive specialized care ashore. (Tip: Bring those passports if you're headed out on a "closed loop" cruise from the U.S., since you might very well need it in such a scenario.) Just keep in mind that depending on where in the world you sail, such treatment might not be available in the nearest port of call, either. Alternately, you might find yourself quite some distance away from the nearest port, depending on your itinerary, making expensive emergency medical evacuation difficult, if not impossible. Not to mention that your trusted obstetrician will be nowhere in sight. Regardless of whether you seek treatment on land or at sea, note that such services will usually require a fee paid upfront and is why you should absolutely consider travel insurance, which we cover below.
Finally, don't rely on the ship's pharmacy or gift shop to have your medications in stock (and if they do, note they're likely to be priced at a premium). Instead, make sure you have an ample supply of any pregnancy-approved prescription and nonprescription medications that you'll need with you (like prenatal vitamins, Tums, acetaminophen, etc.) to cover the duration of your trip. Also carry copies of prescriptions, as well as the emergency contact number for your doctor. And, as always, be sure to keep them in your carry-on during the course of your travels, in case you get separated from your checked bags.
---
Should I Get Travel Insurance?
Definitely. Obtaining travel insurance with a medical coverage component is always a smart idea when setting out on a cruise vacation, but especially so when you're pregnant. Since many standard health insurance policies won't cover you while traveling outside of the U.S. (call your provider to inquire about your specific benefits), travel insurance steps in to make sure you have medical coverage for you and your unborn baby should you need it during the course of your cruise vacation. With the potential for exorbitant expenses like ship evacuations, the cost of insurance is a small price to pay to help ensure financial peace of mind.
Just be sure to inquire with the travel insurance company before purchasing the policy to see what coverage extends to both mother and infant in the case of a premature delivery (or other complications) on the ship or at any of the ports of call. Be sure to ask as well if pregnancy is viewed as a preexisting condition, which could potentially make the policy null and void if you don't purchase it before you know you've conceived.
The policy will also cover you for a refund if you have to cancel or interrupt your trip for any other nonmedical, covered reason (like experiencing a death in the family, being called to jury duty or having extreme weather affect your flight out). You can easily buy policies that include medical coverage from most cruise lines or directly from the insurance companies themselves.
---
Are There Any Special Health Concerns While Cruising Pregnant?
Communicable diseases are notorious for their ability to spread quickly on cruise ships due to the crowds and enclosed spaces, and when you're pregnant, such illnesses (like the norovirus) can take on more precarious dimensions. Stomach viruses, for example, which can lead to diarrhea and vomiting, might contribute to dehydration and electrolyte imbalance, a surefire strain to any pregnant body. It's smart to pursue simple safeguards like bringing and using hand sanitizer habitually, especially at spots where germs are easy to spread, like the buffets, and using antibacterial wipes in your stateroom.
Consider, too, that your pregnancy might make you hyper-sensitive to sun and heat, so limit exposure to sunlight (pack those wide-brimmed hats!) and avoid dehydration by drinking lots of water.
Of course, you need to consider the destinations where you'll be traveling to, and which potential health risks might correspond to them, particularly in developing countries. Which leads us to our next point…
---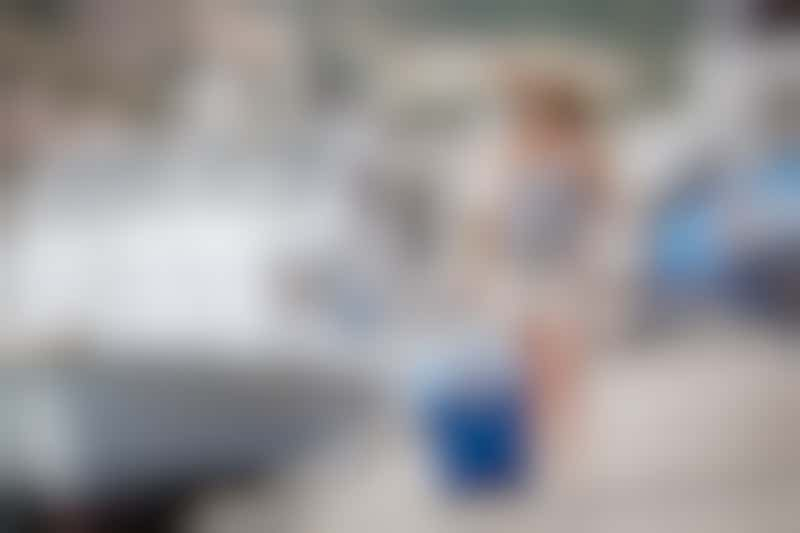 Some destinations should be avoided (Photo: HTeam/Shutterstock.com)
Are There Any Destinations I Should Avoid While Cruising?
With the advent of the Zika virus outbreak (notorious for causing horrendous birth defects, like microcephaly, to the babies of infected pregnant women) in popular Caribbean cruise destinations, it's imperative that you educate yourself on any health advisories in place and suggested vaccinations and precautionary measures for the destinations that you'll be cruising to. The Centers for Disease Control and Prevention maintains an up-to-date listing of health advisories in countries around the world, including a special section on Zika; refer to this resource in consultation with your doctor's advice before booking any trip.
Use common sense and accept that this might not be the best time to take that African safari cruise, for instance (where the threat of malaria might be an issue, with the consideration that some antimalarial medications are not safe to take when pregnant). You'll definitely want to avoid destinations with substandard health care, or setting out to wildly remote locales lacking any proper land-based medical care, like to Antarctica or a transatlantic sailing. Remember, medical evacuation is an ordeal and an incredible expense . . . when it's even possible.
---
What About Shore Excursion Restrictions While Pregnant?
Similarly, when booking shore excursions, you need to be selective, and stay mindful of your limitations, which your doctor can help you determine, if you're uncertain about what's safe. Some shore excursions restrict pregnant passengers from participating for their own safety, so do be sure to inquire before booking a tour, or risk ultimately ending up disappointed day of if you have to be turned away. Chances are that many of the more adventurous shore excursions, like zipline runs, parasailing, 4x4 tours or scuba diving, are best avoided.
In general, you'll want to pay heed to the demands of your body and the fact that you might tire easily. Don't resist the appeal of a lazy day on the beach or of lounging poolside if that feels right. Do keep the potential for fatigue in mind when choosing any lengthy excursion, or one that requires a lot of walking and activity.
Finally, as bathroom access is of heightened concern for pregnant women, be sure that wherever you go, bathrooms are within easy reach. This is of special concern when ports might require long bathroom-less bus transfers to major attractions (like to Rome from Civitavecchia, for instance).
---
Will Pregnancy Make Me More Susceptible to Seasickness?
If you're new to cruising and don't know whether or not you're prone to seasickness, setting out on your first sailing to test the waters while pregnant might not be the best idea. Even if you don't normally get seasick, all bets are off during all of the wild hormonal changes of pregnancy. If you're still in a morning sickness stage, adding on the queasiness that some cruisers experience from motion sickness might just compound the problem. If you know definitively that you're susceptible to seasickness, you might want to rethink your cruise plans since vomiting can lead to dehydration, which is never a great thing, but especially so when you're carrying.
While there are plenty of medications and remedies to help combat seasickness-related nausea and vomiting, you'll need to check in with your doctor to see what's safe for you to take during pregnancy. Homeopathic non-drug options, like ginger pills or acupressure wristbands, are a safe bet to help keep motion sickness at bay.
And, to play it safe, implement good strategies for avoiding seasickness in general, like booking a cabin midship on a larger, more stabilized ship to ensure less motion, and cruising to locations that are known for smoother seas.
---
Are There Any Dietary Restrictions to Keep in Mind?
Of course, all of the dietary restrictions that apply during pregnancy back on land, also do so at sea. Don't expect the staff to know pregnancy-relevant particulars, like how much mercury is in the fish they're serving -- it's your job to know what's safe and unsafe to eat while you're pregnant. Nobody onboard should be expected to figure out food safety decisions for you.
On the bright side, cruise lines are famous for catering to whimsical palates and will do their best to satiate any sudden cravings pregnant guests may have, with various food venues and room service on hand. (Just keep your expectations and demands within reason!) However, prepare yourself for pregnancy-instigated aversions to smell and taste -- there might be parts of the ship, like near the greasy outdoor grill area, that you'll want to avoid like the plague.
Think about keeping some snacks in the room for those late-night cravings (many modern cruise ships even have mini-fridges featured right in the staterooms). If there are any snack foods in particular from home that you simply can't do without and aren't sure to find on the ship or in port, do bring 'em along. Keeping crackers on hand for unexpected bouts of nausea is never a bad idea.
Other smart tips are to stay well hydrated; be sure to bring a reusable water bottle to refill for shore excursions, especially in warmer climates. And don't be shy to ask for virgin frothy drinks (a pina colada is almost as good without the rum!), which can be fun and refreshing.
In port, take additional precautions as needed. Don't drink tap water where you shouldn't, make sure dairy products are pasteurized, skip the "iffy" restaurants and save that tempting-looking but questionable street food fare for next time, once baby's arrived!
---
Are There Any Cruise Ship Activities That Are Especially Well-Suited or Not Advisable for Pregnant Passengers?
Cruising is generally one big prescription for R&R, which is just what the doctor ordered for pregnant ladies. Relax by the pool, take in a show, attend a lecture or crafting class or even participate in a rousing game of trivia.
The spa is a welcome oasis for tired pregnant bodies, but be sure to get advance approval from your doc for treatments. Ask if any of the massage therapists specialize in prenatal massages (you just might get lucky) -- though note that it's doubtful they'll have pregnancy-friendly massage tables if you were hoping for a good back rub). Or, head to the salon for a mani-pedi or a new hairdo. Some ships even have dedicated spa suites, located close to the spa and decked out with special pampering spa amenities.
Just be sure to avoid the hot tubs and sauna, which aren't advisable during pregnancy. You'll also likely want to skip that rock climbing wall or skydiving simulator at this stage in the game. The swimming pool, however, is the perfect way to get some enjoyable exercise in. The fitness center is also fine to use, but if the ship is rocking, don't do anything where you are likely to slip or fall.
While casino play won't hurt your baby (just his or her future college fund), know that this area of the ship often permits smoking, and might not be the best for sensitive mamas-to-be.
Above all, don't over-do it and make plenty of time for simple relaxation -- enjoy the break from cooking and cleaning, unwind and listen to your body. It's completely normal to tire easily while pregnant, so don't be shy about scheduling a nap for every afternoon.
---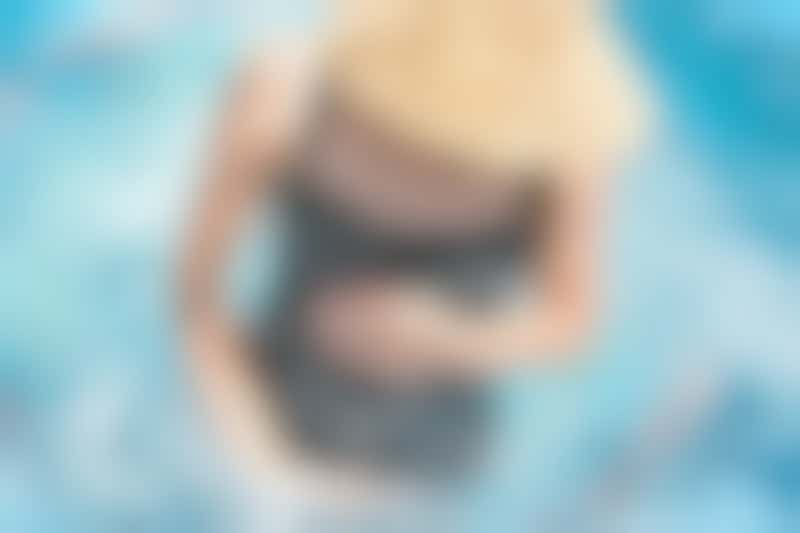 Making your sailing more comfortable (Photo: Tetiana Iatsenko/Shutterstock.com)
What Are Some Other Tips and Tricks For Making My Sailing More Comfortable?
A few simple tips can help make sure that your cruise is optimized for you and that growing baby belly of yours. For one, when boarding (or disembarking), feel free to ask for an expedited check-in or check-out, to avoid having to stand around in long lines on tired feet with bags in hand. (You might not get it, but it's worth a try.)
In your cabin, go ahead and request extra pillows and blankets, as needed, from your cabin attendant. Your personal flotation device should be one size fits all, but if it's too small -- given your new dimensions -- or you need help adjusting it, your cabin steward can assist you ahead of the mandatory ship drill. Throughout the rest of the ship, take some time to scout out the locations of the public ladies' rooms, so that you'll know where to rush to when nature calls (as it so frequently does during pregnancy).
You'll probably want to avoid sailings that are heavy on formal nights, which might be demanding of formalwear (meaning a new dress to buy that you'll likely only wear once). We say, the more casual the cruise, the better.  Don't forget to invest in a maternity swimsuit, however, if your plans involve lounging by the pool or beach, and your regular two-piece no longer fits. Finally, be sure to pack comfortable shoes, since you'll be doing plenty of walking both on deck and in port.
Above all else, don't hesitate to ask for help at any time. From when you book to when you disembark, so long as you clearly communicate your desires and preferences, you can count on your cruise line to bend over backward to make sure that they cater to your every pregnant need.